Quiche is the perfect food to make if you want something light yet satisfying.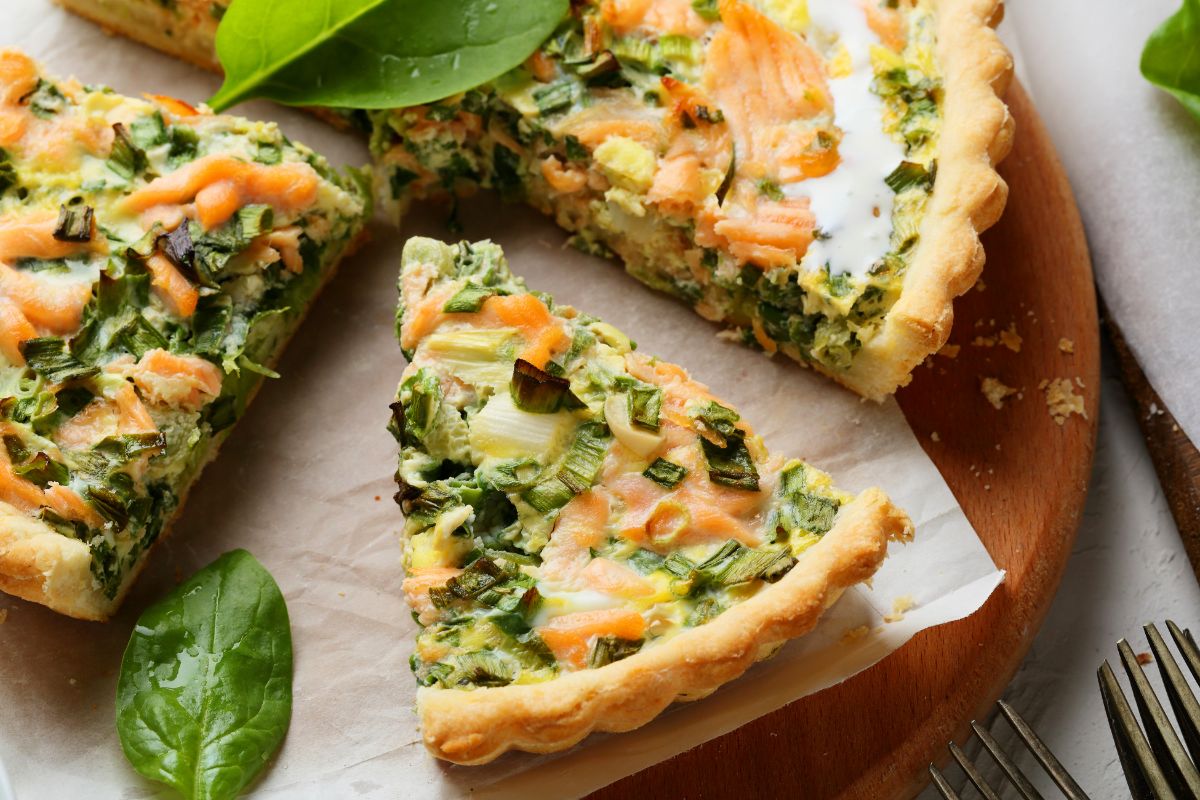 It is packed with protein and you can use whatever flavors or ingredients you fancy.
You can enjoy it with a side salad for dinner, as part of a picnic, or even make it to go on a party buffet.
There are lots of great recipes for quiche online. We have put together this list of the best recipes for delicious quiches that you can make ahead of time. Keep reading to find your ideal quiche recipe.
This recipe tells you how to make a quiche that you can freeze before you bake.
This means that you can make several at once and keep them in the freezer for a day when you are really busy.
To make things easier for you, this recipe uses a store bought pie crust.
However, it also includes a link to a homemade pie crust recipe that you can use if you prefer.
The salty bacon goes perfectly with the creamy cheese, and the spinach adds a pop of color and some nutrients.
This recipe is ideal for using up any leftover ham. You can make it up and pop it in the freezer, ready to bake on another day.
If you have guests coming over for brunch, you can whip out this quiche as a delicious meal without having to spend lots of time in the kitchen preparing it.
You can use whatever cheese you like best, but this recipe uses monterey jack and cheddar cheese for a creamy, tangy flavor.
It only takes 15 minutes to prepare the quiche, so you can put this meal together in no time.
Ready meals are very convenient, but they are often packed with salt, fat, sugar or preservatives.
This recipe for freezable quiche lorraine will help you to make your own heat-and-eat meal that is healthy and nourishing.
The quiche is filled with mushrooms, parmesan cheese, jarlsberg cheese, onions and bacon – plenty of savory flavors to accompany the fluffy eggs.
Heavy cream and whole milk are used to make the quiche more indulgent, but you can switch these out for half and half if you want to reduce the fat in the recipe.
You customize the filling of this quiche to suit whatever your preferences are, or whatever you have in the fridge that needs using up!
This recipe uses deli ham, mozzarella, cheddar cheese and whipping cream along with the eggs to create a rich and flavorsome quiche.
You can make it the night before and bake it in the morning for a really easy breakfast or lunch.
You can serve it with a simple side salad or enjoy it on its own.
If you have a picnic coming up, why don't you give this recipe a try instead of making cheese and ham sandwiches?
There are two different options for the fillings of this quiche. You can make a meaty quiche with prosciutto and parmesan cheese.
Or you can make a vegetarian version with spinach, carrots and cheddar cheese.
You can make it and bake it straight away for an easy midweek dinner.
You can make it ahead of time and pop it in the freezer before you bake it, ready to bake and eat another day.
Or, you can make it and bake it, and then freeze the baked quiche in individual slices that you can defrost as and when you need them.
Whichever option you choose, you will be able to enjoy a delicious meal with minimum effort.
This make ahead breakfast quiche has everything that you would want from a breakfast, but inside a tasty quiche that you can make ahead of time and freeze.
Along with the eggs, the filling contains turkey sausage, hash browns, and plenty of shredded cheese.
It also has whole milk to make the mixture nice and creamy. You can season it with as much salt and pepper as you like.
The store bought refrigerated pastry saves you a lot of time.
This recipe is freezable, and you can also microwave individual slices of quiche if you want to enjoy them warm.
This recipe uses caramelized onions for an unbeatable flavor.
The onions are svaroy yet sweet and pair perfectly with the ham and the shredded cheese to create a well balanced taste.
You can also add in whatever ingredients you have in the fridge that need using up- spinach, bell peppers, tomatoes, deli meats etc.
You can use this recipe as your basic quiche recipe and experiment with different flavors and fillings until you find your perfect combination.
This make ahead quiche recipe is suitable for vegetarians and has an option to make it gluten free.
It's super easy to make and only takes 5 minutes to prepare and 30 minutes to cook. It has a really simple filling of bell peppers, eggs and cheese seasoned with salt and pepper and parsley.
Milk is used to make the mixture lighter. You can add in extra veggies if you fancy, like tomatoes, spinach or zucchini.
You can also choose whatever cheese you like the most to go in your quiche.
This crustless quiche is perfect if you are trying to cut down on your carbohydrates or if you are catering for people with different dietary requirements.
Make sure you line the inside of the dish with butter to stop the quiche from sticking.
The filling of this quiche contains broccoli, bacon and cheese for a savory but nutritious meal.
You can use whatever type of cheese you like, but this recipe uses swiss cheese.
If you are catering for a large group of people then this sheet pan quiche recipe is perfect.
You can make it ahead of time which means that you can spend more time entertaining your guests rather than cooking in the kitchen.
You can easily cut it up into squares which can be eaten with your fingers – perfect for a buffet or a garden party.
The quiche is filled with ham, sun dried tomatoes, green onions, shredded cheese blend, cream, and a dash of mustard to intensify the flavor.
You can leave out the ham if you want to make this a vegetarian recipe, or swap it for some spinach.
You can also add feta cheese and black olives if you want to create a more Mediterranean quiche.
You can make this quiche ahead of time and keep it in the freezer until you are ready to cook it.
To avoid it spilling, wrap it in plastic wrap and place it on a baking tray in the freezer to keep it level.
If you don't want the crust to get too dark when you cook it, simply cover the edges with tin foil before you pop it in the oven and remove the foil part way through cooking to let the pastry turn golden brown.
If you have eggs that need using up then you can add a few extra to the recipe to create even more filling.
If you're worried about the quiche being too full then don't add as much cream to the filling mixture. 
Crustless quiche is perfect for people following a gluten free, low carb or keto diet.
You can switch out the whole milk for skim milk if you want to make this recipe more healthy.
You can also use dairy-free milk and vegan cheese if you want this recipe to be free from lactose.
You might think that crustless quiche is boring, but it is just as tasty and satisfying as regular quiche.
You can use whatever kind of pan you like to cook your crustless quiche – if you prefer a deeper quiche you can use a springform tin. 
Asparagus is a very healthy and delicious vegetable that is the star of the show with this quiche.
You can arrange the asparagus neatly so that it creates a striped pattern across the top of the quiche, making it look incredibly appetizing.
You can add bacon or ham if you want to, or leave this as a vegetarian quiche.
It has no crust, which makes it a light option for lunch, dinner or even brunch.
You can use whatever type of cheese you fancy, but a nice mild cheese will complement the delicate flavor of the asparagus. 
If you have a party coming up then this is the perfect recipe. You can make these mini quiches ahead of time and keep them in the freezer ready to cook just before your guests arrive.
They are small enough to eat with your fingers and would make a great appetizer or a tasty addition to a buffet table. 
This is the perfect make ahead quiche with a flaky crust and a fluffy filling.
You can customize it with whatever ingredients you fancy. It is also a very budget friendly option as the ingredients don't cost too much. 
Summary
Making ahead quiche is very convenient and easy. You can make it on a day when you have lots of free time and pop it in the freezer until you are ready to cook it.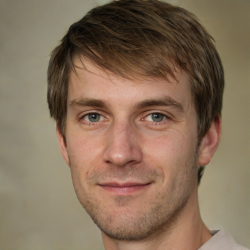 Latest posts by Mark Williams
(see all)