The Amish people are known for their highly traditional way of life in all aspects, including baking.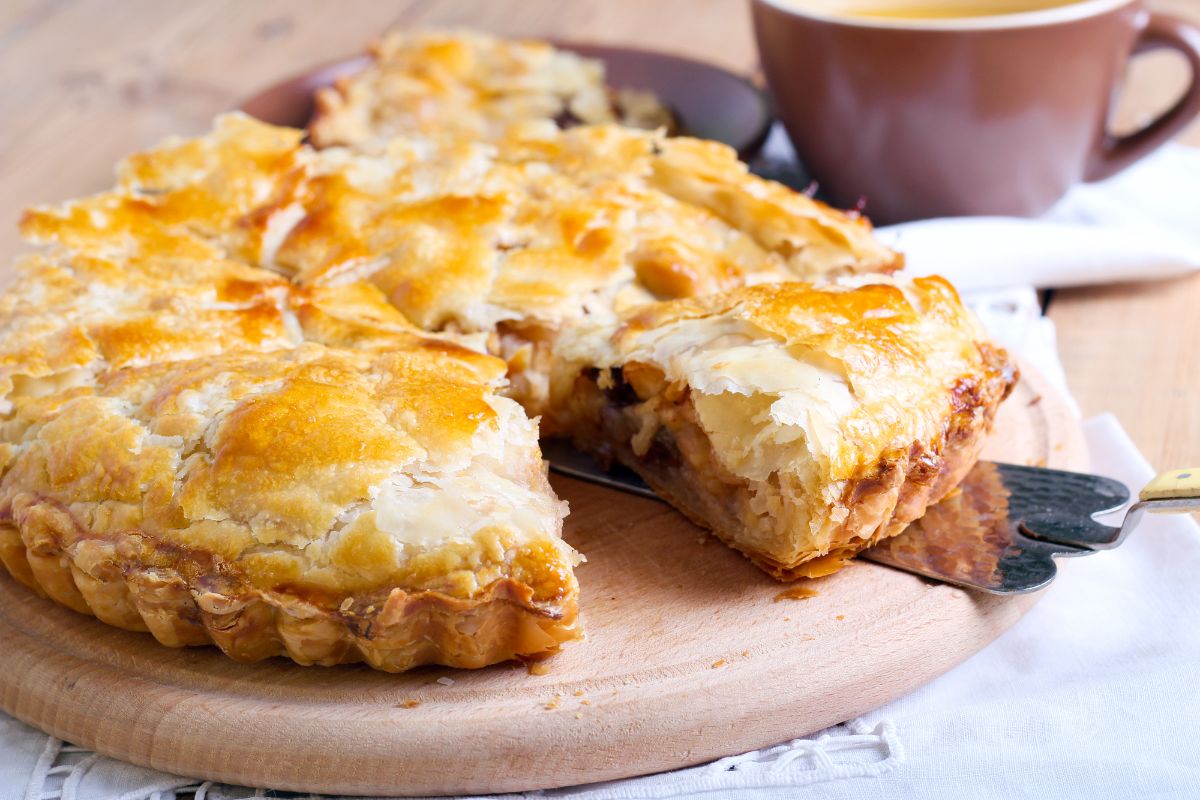 Making pies is a common pastime for the Amish, with tons of different pie recipes inspired by Amish baking being available.
With this in mind, we are going to be looking at fifteen particular Amish pie recipes that are sure to be a hit in your household thanks to their delicious taste as well as how simple and easy they are to make!
Let's get started.
Apple pie is a common meal for the Amish due to how much canning is done of a wide range of foods, including various pie fillings such as apples.
The food in the Amish community is often grown, harvested and then preserved by the people themselves, offering a true homemade taste.
Whilst you might not be able to hand grow the apples yourself, you can still create your own take on the traditional Amish apple pie with this recipe.
To do so, you will need around four to six apples along with pie crust pastry, butter, cornstarch, white and brown sugar, salt, cinnamon, and lemon juice.
Oatmeal pie came to be during the Civil War, as in the South pecans were in short supply, and so they became incredibly expensive.
Because of this, oats would be substituted in place of pecans in pies, leading to the oatmeal pie!
The oatmeal pie has a gooey and soft texture with a rich and deep flavor thanks to the brown sugar. It also does have a remarkably similar taste to pecan pie!
You will need brown sugar, rolled oats, vanilla extract, softened and salted butter, granulated sugar, whole milk (or half-and-half), an unbaked pie shell and eggs to make your own oatmeal pie.
For a creamy and tasty pie that incorporates peanut butter, then this Amish peanut butter cream pie is the perfect option for you.
Made with a crumbly, regular pie crust, this creamy home cooked pudding features crunchy peanut butter crumbs and is topped off with some whipped cream to add to the decadence of the dessert.
For the actual pie, you will need sugar, all-purpose flour, butter, salt, eggs, hot milk, and cornstarch.
The peanut butter crumbs require powdered sugar and creamy peanut butter, whilst the whipped cream topping requires vanilla, whipping cream and sugar.
Raisin pie is a much more delicious choice of pie than it might sound like! This Amish dessert features juicy raisins that are encased in a creamy, sweetened custard filling.
The mixture is then topped off with whipped cream to create a well and truly old school Amish pie.
The filling of the pie will need cornstarch- or Clearjel-, eggs, vanilla extract, butter, raisins, brown sugar, milk, salt and a pie crust, whereas the whipped cream features sugar, heavy whipping cream and vanilla extract.
Don't let the name fool you! This classic Amish recipe is a delicious breakfast pie, with some similar features to a coffee cake.
The Wet Bottom Shoofly pie features a thin layer of gooey molasses on the bottom, whilst the center of the pie is almost cake like. It is then topped off with a crumb topping.
This is all encased within a crispy and flaky pie crust.
There are two elements to the shoofly pie: the crumb mixture and the wet mixture.
The crumb mixture needs shortening or lard, cream of tartar, all-purpose flour, salt, baking soda, butter, brown sugar and an unbaked pie crust to make.
The wet mixture ingredients include baking soda, eggs, brown sugar, boiling water and light tasting molasses.
One of the most popular Amish pies, the Amish sugar cream pie is a deliciously sweet and decadent dessert that is a must-try, particularly for those who have a strong sweet tooth.
The sugar cream pie doesn't need quite as many ingredients as some of the other recipes that we have talked about here, only needing cornstarch, whole milk, sugar, vanilla, cinnamon and margarine along with pie crust.
This next recipe is a traditional custard pie that is changed up by adding cottage cheese. This makes for a super sweet and soft dessert with a velvety smooth texture.
Depending on your preferences, you can bake it within a graham cracker crust or with traditional pie pastry.
You will need your chosen pie shell or graham cracker crust along with evaporated milk, eggs, all-purpose flour, curd cottage cheese, lemon juice, white sugar, regular milk and salt to bake this pie.
If you prefer a savory taste, then this Amish chicken pot pie could be exactly what you are looking for!
Homemade savory pies are also popular amongst the Amish community, and the homely, comfort food that is chicken pot pie is a hearty and delicious choice.
You will need quite a few ingredients to try out this Amish chicken pot pie recipe, including chicken broth, black pepper, a chicken soup base, sliced carrots, peeled and diced potatoes, chopped onions, softened butter, milk, fresh or frozen peas, cubed cooked chicken, all-purpose flour and salt.
Don't let the name of this pie fool you! It might be called the Poor Man's bread pie, but this is a tasty recipe that can be eaten by people from all walks of life.
The Poor Man's bread pie is a sweet, bread pudding like pie that can feature various optional additional ingredients such as chopped apples, raisins, pecans or walnuts.
To make the pie itself, you will need a pie crust and enough crumbled, hard bread to fill your pie crust as well as ground cinnamon, all-purpose flour, milk, and sugar.
This next Amish pie is a great choice if you enjoy the tangy taste of raspberries!
The only difference in this recipe with traditional Amish pies is that Amish pies don't use refrigerator roll out dough, as they make all the elements of their baked goods by hand.
That being said, this kind of dough is a useful alternative when you are unable to find the time to make your own dough.
Along with this roll out dough, you'll need frozen red raspberries, instant tapioca, cornstarch or arrowroot starch, sugar and butter.
Despite what the name might suggest, Amish Sawdust pie is not made from actual sawdust! Instead, it is a tasty pie that features coconut and chopped pecans for a well textured pie with a bit of a crunch.
As well as that shredded coconut and those pecans, you'll also need a pie crust along with graham cracker crumbs, egg whites and sugar.
Top off the pie with some sweet caramel sauce and some chopped bananas to make the recipe extra decadent.
There's nothing more refreshing than a light and fluffy lemon sponge pie on a warm summer's day, and that's exactly what you get with this next Amish pie recipe.
With a layer of luscious, creamy lemon that seamlessly transitions to a light, spongy topping, this pie is a delicious dessert all year round.
For this Amish recipe, you will need a pie crust, softened butter, all-purpose flour, juiced lemons, milk, salt, eggs and white sugar.
You can also include some lemon zest for an extra burst of citrus goodness.
This old-fashioned and unique Amish recipe is made up of a rich vanilla filling with a layer of gooey brown sugar that is then topped off with soft, buttery crumbs.
For the top part of this pie, you will need brown sugar, all-purpose flour, butter (or lard or shortening), baking powder, baking soda, and salt.
The bottom part of the pie requires all-purpose flour, vanilla extract, molasses, brown sugar, water and an egg.
Known as a "desperation recipe", due to the Amish living in difficult economic conditions in the 20th century-, this milk pie recipe is the result of Amish bakers creating confections from the little ingredients that they had.
The result here is a delicious and delightful pie that is still popular to this day.
Last but not least, you can't go wrong with a classic chocolate pie, and the Amish have their own take on the recipe.
Alongside your pie crust, you will need vanilla extract, all-purpose flour, cocoa powder, cornstarch, milk, sugar, salt, eggs and butter.
The whipped cream topping requires heavy whipping cream with vanilla extract and sugar.
Final Thoughts
These delicious Amish pie recipes are proof that you don't need the most modern and high-tech kitchen gadgets to make the best pies.
If you're willing and able to go back to basics a little bit with your baking, then why not give one of these Amish pie recipes a try?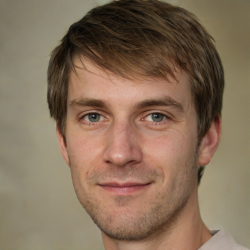 Latest posts by Mark Williams
(see all)