A nice warm and sweet apple pie can be just what you're looking for, as these can be made at any time of year due to a wide range of apples that are available in different strengths, but we think there is a case to be made here for the inclusion of custard into the recipe.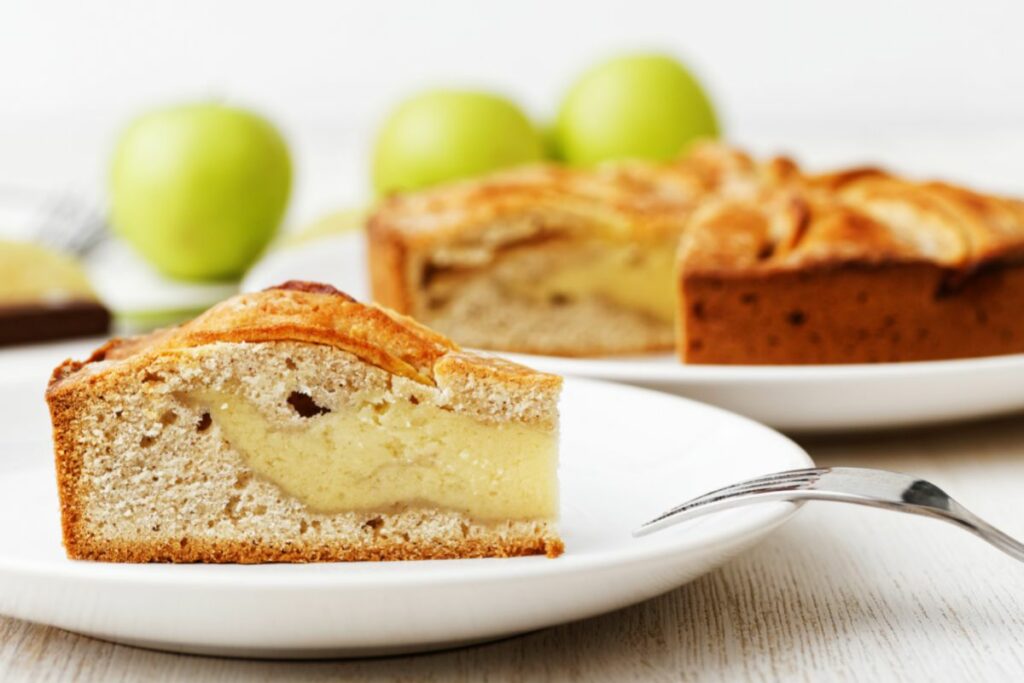 You might agree or disagree with us on this one, but there are ways you can combine different ingredients to make something that feels more personal to you, and there's nothing better than having your dinner guests or family give it their approval.
Below are 15 recipes that we think can get you trying out different apple custard recipes and will keep you busy.
We start with some crispy and delightful apples that are mixed with a creamy vanilla custard filling, with arranged apple slices on top with confectioners and sugar neatly sprinkled over the top, so granny smith apples are the best choice for this recipe.
You can opt for apple liquor to give your crust even more of an edge to it, and you will find the apricot preserves can do that just fine on their own, so with the nutmeg and cinnamon, you have here an ultimate version of the classic apple pie.
This recipe involves sauteeing the apples and getting them nice and mushy for the filling, where you could add in some rum if you want, but we find any kind of syrup works just as well and improves the almond topping by raising their profile slightly.
You then pour in your egg custard mix over the layer of apples, and once the custard sets, you're free to sprinkle the pie with the almond topping, so to get a crunchy texture, you could use Honeycrisp apples for your apple layer.
Not everyone likes a crust, so we have here a crustless recipe where you bake batter-covered apples on a pie plate and add your mixture over the top so that you can bake it further for around 45-50 minutes.
If you use icecream or whipped cream as a topping, they can combine with the apple filling to give you something that is more dessert-like rather than warming, as you can have this warm or chilled, so it is excellent if you need to make it a day earlier.
The use of the brown sugar that is finely mixed into the crumble topping can give you a deep caramel or toffee flavor that you never thought was possible, and as long as you press the mixture over the apples as you layer them, you should see a better distribution of flavor.
You can even make this recipe with peaches if you prefer these, as they can bring the same juiciness but not necessarily the same crunchy texture that an apple can bring.
This apple custard pie recipe is about to be made much more invigorating with the use of streusel topping, which is like the topping you typically use for an apple pie, but you can give it an even sweeter and buttery taste, and you can make your own mixture quite easily.
This way, when you go to take a slice, you can see the multiple layers at work, and that creamy custard in the middle is going to have a far better reach than it would if you were to pour it over the top so that it can save you a few steps in your recipe.
We have another twist on the classic American recipe that has a flaky crust which, when made as cool as possible before baking the pie, you will get a better volume as well, and this can be made simply from refrigerated pie dough or equivalent.
For your flavor, you can add cinnamon, sugar, and some pure vanilla if you want a better mesh of flavors, but be sure not to overcrowd these tastes as you want some room for those apples too.
You have a lovely pie recipe here that has a lot of elements at play so that you can make a streusel from ground cinnamon, chopped hazelnuts, and salt, but then you have the magic whipped cream topping with a touch of whiskey and extract for a boozy dessert.
You can go little, big, or not at all, as the brown sugar itself can give you some notes of what whisky can offer, and this is the same with the filling, where you could use syrup instead to get a similar result.
If you're a lover of sweet and creamy textures with your desserts, this tart recipe is sure to meet your needs where the apples typically steal the show here, but we find the cream, brandy, and caster sugar to bake into the pie and give you that pleasant caramel taste.
All of this you can, sir, mix all in together as you make your layers, then bake it for 40 minutes or until the custard looks set, and now you can leave it to cool down and serve up a nice and clean slice.
This recipe is very much like a do-it-yourself kind of deal, as you can make your crust beforehand, and you can use pink lady, cooking, or honey crunch apples, but using crispier ones can make your pie a lot more filling.
For the custard, you can use two eggs, caster sugar, double cream, vanilla paste, and lemon zest, and you're left with a creamy and soft custard that you can make as zingy or as subtle as you like.
This is the opposite of the previous recipe in that you can use applesauce as your filling, as some people may not like a crunchy pie, and you can make an apple sauce that is as sweet as you want and is even better when the cinnamon and vanilla are used as well.
This does take some of the texture away, but you still have the crust, and you could add a dash of crumble to the top if you feel the recipe may not sit right in your mouth.
The recipe that takes full advantage of the custard layer, this one uses sour cream, cardamom, ground cloves, nutmeg, cane sugar, and vanilla for the dreamiest layer that is going to blend in nicely with the granny smith apples.
This pie recipe has a very homemade kind of look to it when you take it out of the oven, and this one is going to take around 45 minutes from a pre-heated oven, and being able to see the steam come from the slits in the top is a wonderful thing to see.
This one uses a cast-iron pan to make the crust even crispier, and this is made even better than the vanilla custard that has the right amount of thickness where it becomes a layer instead of a topping, and the result gives you a delightful-looking pie that may even look better than the classic apple pie.
A nice vegan alternative, these squares work nicely as a snack or a treat, and you'll find these are even more irresistible from the non-dairy yogurt, almond extract, coconut sugar, nut butter, and maple syrup, and only uses 1-2 apples for each batch you make.
These have a shortbread base that only takes 45 minutes to prepare and bake, so for the rest of your time, you can start thinking of different flavors and apples and see what results you get.
For that next party or family gathering, you can use this recipe, as these pies are great at keeping your filling and custard exactly where they should be, and with some caster sugar lemon juice and some flaxseed that can give you a mild nutty flavor.
We finish with something a bit unusual, but we find you can change this recipe around slightly to get the custard and the bananas to settle well together even though this recipe doesn't use it, but the apples will be the better for it, especially if you serve it chilled.
Conclusion
You might be thinking there are many elements to making this recipe, and as long as you have a processor and some patience, you can make your process easier and may even be able to find some shortcuts that retain that same rich and bountiful flavor.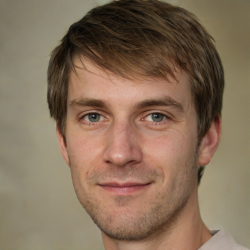 Latest posts by Mark Williams
(see all)