Bavarian cream is often associated with gourmet foods, and it is easy to see why.
This rich and creamy dessert is a delicious and elegant dish that is intended to be served cold and- despite these high-class associations- is surprisingly easy to make.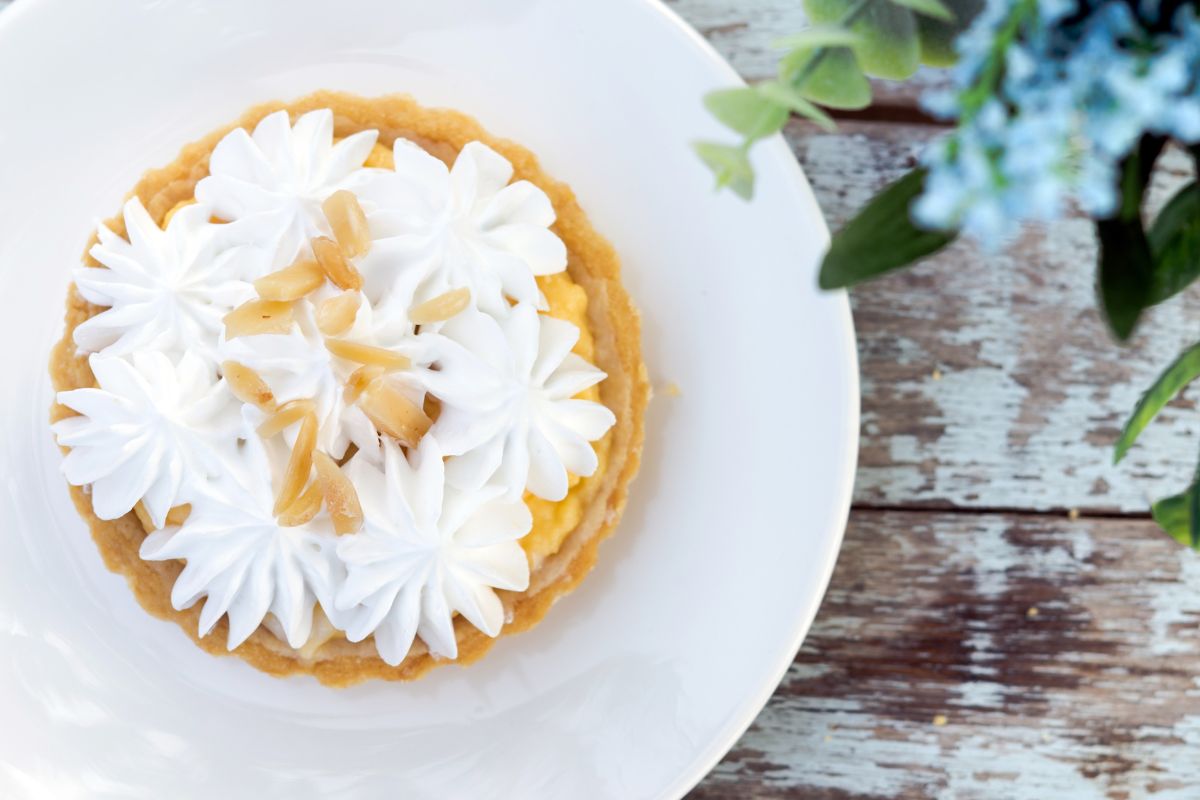 Created via the combination of yolk-only egg custard and whipped cream- which is then chilled until the mixture is set- Bavarian cream can be enjoyed on its own or as a filling of sorts for other desserts, such as pies.
In this list, we are going to be looking specifically at pie recipes that skillfully incorporate the classic dessert that is Bavarian cream in a way that is not only delicious, but also simple and easy to make for yourself at home!
Let's get started.
Bavarian cream can make for some great seasonal desserts thanks to that rich creaminess and smooth texture, and this Peppermint Bavarian Cream Pie is the perfect way to make a unique dessert during Christmas.
For the pie crust, you will need softened butter, crushed chocolate wafer cookies, and white sugar whereas for the peppermint and Bavarian cream filling, you'll need milk, cold water, egg yolks, unflavored gelatin, heavy whipping cream, crushed peppermint candies, peppermint extract, vanilla extract, egg whites, and bittersweet grated chocolate.
This is the first of a few different strawberry Bavarian cream pie recipes that we are going to be looking at on this list.
This particular choice only needs fifteen minutes of preparation time, with another thirty minutes of baking time.
What makes this strawberry Bavarian cream pie unique is the delicious coconut crust, which offers a dash of tropical flavor to the dessert.
For this pie, you will need melted butter, sugar, cold water, heavy whipping cream, sweetened and shredded coconut, fresh sliced strawberries, lemon juice, and unflavored gelatin.
Vanilla Bavarian cream pie is a classic dessert for a reason! The thick and creamy Bavarian cream along with the mild yet delicious vanilla flavor makes for a delectable dessert that caters to a wide range of tastes.
The ingredients that you will need for this pie include white sugar, vanilla extract, vanilla ice cream, milk, cold water, cornstarch, eggs, unflavored gelatin, and a crumb pie crust (a vanilla cookie pie crust works best well with this particular recipe).
There is nothing more decadent than a chocolate Bavarian cream pie, thanks to the rich and velvety taste of the chocolate combined with the sweet creaminess of the Bavarian cream.
Moreish and addictive, this is the perfect dessert for those who have a particular passion for chocolate.
To make this chocolate Bavarian cream pie, you'll need butter, cold water, salt, sugar, gelatin, milk, whipping cream, eggs, and crushed chocolate wafer cookies.
If you prefer a fruitier taste with your desserts, then this peach Bavarian cream pie could be exactly what you are looking for!
Peaches and cream is already a popular sweet treat on its own, so why not mix up the peaches with Bavarian cream instead of regular cream and turn it into a pie?
This is definitely a must-eat dessert for those who love peaches and cream.
You will need peach-flavored gelatin, water, a pie crust (graham cracker pie crusts work well with this recipe), sugar, almond extract, sliced peaches, and heavy cream to make this dessert.
It might be that nut-flavored desserts are more your thing, then this macadamia nut Bavarian cream pie is an excellent choice.
With this choice of Bavarian cream pie, you get a unique texture courtesy of the crunch of the macadamia nuts. This crunchiness combined with the smooth Bavarian cream makes for a beautiful blend of textures alongside a delicious, natural, nutty taste.
With a golden, crisp crust and a creamy filling with crispy macadamia nut brittle dotted around, this is sure to be a pleasant dessert for those who enjoy some crunch with their dessert.
Another strawberry option for a Bavarian cream pie, this pie is the perfect, refreshing sweet treat during summer. That being said, this delicious dessert is one that can be enjoyed all year round!
To make this summery strawberry Bavarian cream pie, you will need a pie shell along with finely crushed fresh strawberries, salt, sugar, lemon juice, whipping cream, water, and unflavored gelatin.
If you are more of a fan of that tropical coconut flavor, then this coconut Bavarian cream could be exactly what you are looking for when it comes to the perfect Bavarian cream pie dessert.
This is another recipe that is super easy to create, only needing vanilla, heavy cream, eggs, milk, sugar, salt, unflavored gelatin, a baked pie shell, and shredded coconut to make.
This is another great choice of Bavarian cream pie that is well suited for those who prefer a lighter and fruity taste with their dessert.
The sweetness of the blueberries combines brilliantly with the thick Bavarian cream, making for a dessert that- much like the strawberry Bavarian cream pies- is excellent for the summer season.
To make this pie, you'll need some fresh blueberries along with a pie shell, milk, eggs, unflavored gelatin, heavy cream, vanilla extract, allspice, white sugar, and water.
The final strawberry Bavarian cream pie on this list, this is another dessert that incorporates coconut into the crust to create a sweet summer treat.
For the crust of the pie, you'll need melted butter and shredded, sweetened coconut flakes, and for the filling, you'll need sugar, heavy whipping cream, cold water, unflavored gelatin, lemon juice, and fresh strawberries.
Fry pies are dessert pies that are similar to turnovers in that they are made up of a filling of some kind that is wrapped up in dough.
This dough is similar to a pie crust with fry pies and- as the name suggests- they are fried. Though similar, fry pies are smaller than turnovers.
This recipe is for both cherry and apple-flavored Bavarian cream fry pies. The only difference is the choice of pie filling that you use.
With this in mind, you can alter this recipe as much as you want, simply by changing the filling that you use.
To make a Bavarian cream fry pie, all you will need is your Bavarian cream along with your chosen filling- such as the cherry pie or apple pie filling used in this recipe- with sugar, butter, milk, butter, vanilla extract, vegetable oil, and a pie crust.
If you would rather make your own fully fledged Bavarian cream apple pie rather than a smaller fry pie, then this next recipe is for you!
There is nothing better than a classic apple pie, but if you feel like using a different kind of cream with your apple pie, then Bavarian cream is a great option.
Fancy making your very own Bavarian cream apple pie? Then all you will need will be apples, Bavarian cream, cinnamon, brown sugar, turbinado sugar, lemon juice, melted butter, a pie crust, and some Clearjel starch thickener.
Lemon and cream are two ingredients that work beautifully together within dessert dishes, combining the zestiness of lemon with the sweetness of cream.
This is exactly what you get from this lemon Bavarian cream pie recipe.
Grab yourself a pie shell, some lemons, eggs, milk, heavy whipping cream, unflavored gelatin, and sugar if you want to give this recipe a try.
Raspberry is another fruit that tastes delicious with Bavarian cream, and so this raspberry Bavarian cream pie is perfect if you enjoy the tanginess of fresh raspberries with the sweet, fluffiness of the cream.
All you will need will be crushed raspberries, heavy whipping cream, sugar, lemon juice, unflavored gelatin, a graham cracker pie crust, and water to bring this recipe to life.
Orange is an underrated ingredient when it comes to pies, and the same can be said for the Bavarian cream pie.
This orange-based recipe is a slightly unique take on the Bavarian cream pie due to the heavy use of the orange.
The sweet, citrusy taste of the oranges works well with the cream, so if you are a fan of oranges then this is the Bavarian cream pie choice for you.
Final Thoughts
So there you have fifteen tasty and elegant Bavarian cream pies- in a wide range of flavors- with simple recipes that you can easily follow at home.
No matter what kind of dessert pie you like best, hopefully we have included enough variety in terms of flavors with these recipes so that you can find the Bavarian cream pie that suits your personal tastes perfectly!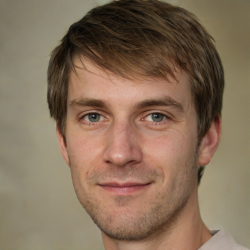 Latest posts by Mark Williams
(see all)