Beans are an amazing food because they are so versatile. When it comes to what you can pair them with the options are endless.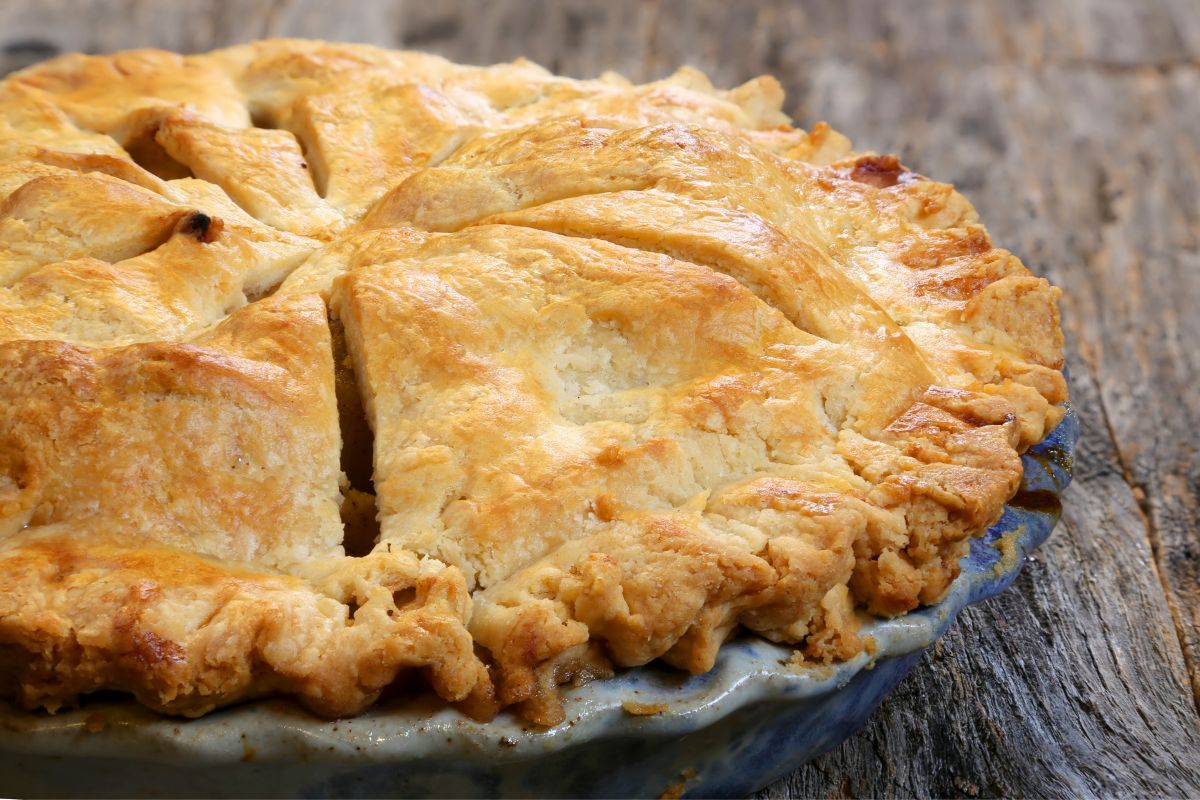 One great way to use up beans is to bake them into a pie. Pies are incredibly tasty and there are so many different ways to make them.
We have put together a list of 15 amazing bean pie recipes you can make at home. There's something for everyone with the recipes we have found and you're sure to enjoy every bite. So let's get started!
Kicking off the list we have a classic recipe in the form of sausage, beans & onion pie. If you are after a dish that is hearty, filling, and tastes really good, then this is the perfect pie recipe for you to start with.
Along with sausage, beans, and onion, some of the other ingredients include mashed potato on top, Dijon mustard, cream, and butter. You will feel nothing but warm and satisfied once you've tucked into this dish.
Another hearty choice, this spicy bean, and beef pie is great for colder nights when you're looking for a tasty way to warm up.
The inclusion of spicy beans gives this recipe a nice little kick that is perfect for anyone who likes the food a bit hot.
The beans and the spice pair perfectly well together, especially when they are wrapped up in the flaky pie crust.
If you would rather have a pie that's got less meat and more veggies, then this is a great pie for you to try.
The feta adds a beautiful layer of creaminess to the whole pie that will leave you wanting more and more. The parsnips and butter beans work incredibly well on top of that and overall, this dish is just incredibly tasty.
You can have this pie prepped, cooked, and ready to eat in no longer than an hour and a half, so you won't have to worry about spending all day in the kitchen creating this tasty dish.
Cheese and beans are another combination that is incredibly tasty. This recipe is incredibly creamy and it's the perfect vegetarian dish when you want to avoid eating meat.
You can make this pie as one big one, or several individual pies, depending on who you are cooking for. You'll have plenty of pie available for all the family or any dinner guests you are hosting.
The cheesy filling is made with feta cheese and cottage cheese rather than cheddar, so it's an exciting twist on the classic cheese and beans taste you might be used to.
Another classic combination, sausage bean, and mashed potatoes are a staple in many homes. It's an incredibly filling dish that tastes absolutely incredible, so why not put it in a pie to really take it to the next level?
On top of tasting amazing, this dish is incredibly easy and cheap to make, so you won't have to worry about breaking the bank to make it.
If you love cottage pie, then you are really going to love this baked bean cottage pie. Made with beef mince and topped with potato and cheese, this is a recipe that the whole family will enjoy.
On top of tasting incredible, this recipe only requires 15 minutes of prep and 20 minutes of cooking time, so you'll have this pie ready to serve in 35 minutes!
This is a great recipe to make when you don't have much time, but you want your family to enjoy a proper meal.
This American Bean Pie is similar to the cottage pie recipe, including beef, potatoes, and cheese, but it also includes a lovely helping of greens.
The different ingredients work so well together and are broken down into spectacular layers that taste incredible with each bite.
Another great thing about this recipe is that it's incredibly cheap to make, so if you don't want to spend a load of money making dinner, this is a great recipe to try.
This is a great pie for anyone who wants to emulate the taste of Mexican food. It is made with tortillas, salsa, sour cream, and of course, black beans.
Once you have tried this tortilla and black bean pie for the first time, you'll find yourself making it again and again because it tastes so darn delicious!
On top of being tasty, you only need to set aside an hour of your time to have this pie ready to serve, so you'll be enjoying it in absolutely no time at all.
These thyme and white bean pot pies are perfect for when the fall comes around. They are incredibly comforting and warm and make for the perfect fall dish.
You only need 10 ingredients to get this pie going and you only need to set aside an hour of your time to actually cook them.
If you are looking for a way to get your veggies in while also being tasty and enjoyable, this is a great recipe for you to try.
Shepherd's Pie is another classic pie dish that is enjoyed by millions of people all over the world. This particular recipe takes the classic dish and makes it even better!
This recipe uses lean minced lamb, and it's filled with vitamin B12, which keeps your energy levels stable, as well as boosts the immune system and keeps the nervous system healthy.
This is a great pie that tastes good and gives your body all the vitamins and energy it needs!
This is another veggie pie that is incredibly hearty and filling. As the name would suggest, this is a great pie choice for the winter months, and even works well as a Christmas meal.
The main ingredient in this pie is butternut squash, but there's also a lot of cheese in this pie.
You can choose between Lancashire cheese or mature cheddar, depending on your preference. Either way, it's going to taste absolutely delicious.
This Mexican bean pie is filled with so much flavor, and that's all thanks to the various ingredients that are included in the recipe.
From chili flakes to smoked paprika, this pie has a wonderful kick to it that will really ignite a fire in your belly and keep you warm as the weather starts to cool down.
This particular recipe also includes an incredible jalapeño drizzle that you will absolutely adore. It adds an extra kick to the dish and a whole new depth of flavor that will have you come back for more.
You might think from the name of this recipe that it's a vegetarian dish, but you'll be pleasantly surprised to know that this recipe includes a lot of ground beef. If you're a meat eater, then you'll definitely enjoy this dish!
On top of being incredibly tasty, this green bean pie is super easy to make too.
It only takes about 45 minutes in total to prep and cook, so if you're strapped for time and you want to make a full and tasty meal, this is the perfect option for you.
Can't decide between burritos or pie for dinner? Why not have both?
This rice and bean burrito pot pie is perfect for anyone who can't decide what they want for dinner but wants to make something incredible. It tastes exactly the same as a rice and bean burrito but in pie form!
Overall, you'll need about an hour and 10 minutes to make this dish, so you won't need to spend the entire day making it.
Once you've tried this rice and bean burrito pot pie for the first time, you'll find yourself making it again and again.
And finally, we have this sweet potato & black bean shepherd's pie. Most shepherd's pies are made with normal mashed potatoes, but that doesn't mean that you cant switch it up a bit and use sweet potato instead!
Once you try this sweet potato and black bean shepherd's pie for yourself, you'll wonder why you've never come across it before!
This is a great dish to try if you want something classic with a little bit of a twist.
Conclusion
So there you have it! 15 amazing bean pie recipes that you can make at home. Each of these recipes offers something different, so there is plenty of variety in each of the dishes.
Try some of these recipes for yourself and see which ones you enjoy the most. You'll find yourself making these recipes again and again!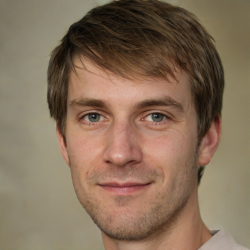 Latest posts by Mark Williams
(see all)