Cabbage is a simple leafy green vegetable that a lot of us may not really think about. You can purchase either a white or red cabbage, and both have their own flavors.
They are made up of a mass of crunchy leaves which become soft once cooked.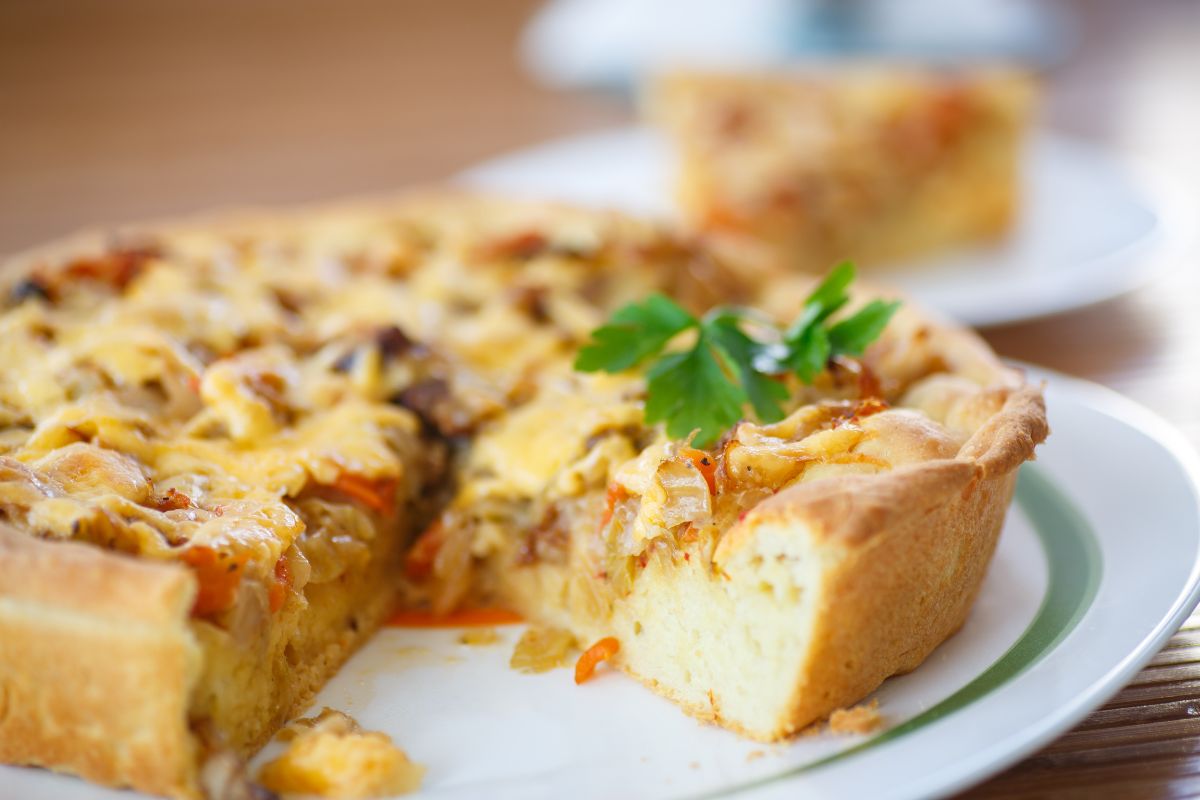 Eating cabbage is full of heart protective antioxidants, beta-carotene and lutein. However, getting more cabbage into your diet can sound difficult.
Although, there are various pie recipes out there that focus on the simple cabbage.
In this article, we have collected 15 amazing cabbage recipes that you should try for yourself today.
This easy cabbage pie is delicious, aromatic, and fluffy. It's a wonderful side dish for special occasions or weekend meals.
The pie's soft texture is a result of the cabbage. While additional flavor is provided by the onions, garlic, and herbs. Additionally, making this pie only takes one hour.
Hence, anyone could easily create this pie if they were either in a rush or had no baking prior baking experience.
All kinds of meats, sausages, and vegetables can be used to fill this pie. You may also choose to use other types of cheeses as well.
Due to the cream cheese and cabbage filling, the pie is fairly soft. Although, the cheese used gives the pie a saltiness that complements the sweetness of the cabbage.
As previously mentioned, you can simply alter this pie to your preferences and whatever is lying about the house.
Hence, this is a great pie to create to use up all those odds and end before you go food shopping.
The pie is wonderful when eaten either warm, hot or cold straight from the fridge. It boasts a tonne of strong flavors while also being really easy to create.
One pie from this recipe will serve two as a main course and four as a side dish.
The flavors of this dish are enhanced by the use of simple herbs. However, the cabbage is the star. The fact that this pie just needs 10 minutes to prepare and 10 minutes to bake makes it even better.
A straightforward pie for any occasion.
Russian cabbage pie, also known as kulebyaka or kulebyaka, is comparable to a savory turnover like an Italian calzone or a Mexican empanada.
Kulebyaka can be made with yeast dough, as it is in this recipe, or with flaky puff pastry or pie crust. The various fillings include vegetarian, meat, and the well-known salmon filling.
Very basic ingredients that you very certainly already have in your kitchen are used in this Russian cabbage pie.
Even though this recipe may require a little more time and work, the end result is well worth it.
This pie is flavorful, full, and slightly spicy thanks to the use of cabbage, tofu, and a variety of spices. It gets a light, incredibly crispy crust from filo pastry.
Along with the shredded cabbage, tofu aids in bulking up the pie filling. The mild heat is then added by the chili flakes.
Overall, this pie has a striking appearance and would make a delicious and light appetizer. In addition to taking under an hour to create.
A tasty, inexpensive, and incredibly soothing side dish is potato and cabbage pie. This potato and cabbage pie has been a favored dish in Scotland for many years.
Yet, this pie comes in a variety of variations. Which makes it simple to make it vegan or dairy-free.
It is up to the kind of potatoes and cabbage you use. Or you could always use a mixture.
Although only a few ingredients are required, this pie is easy to prepare and incredibly filling.
You can prepare a cabbage pie skillet for a weeknight dinner instead of just for a special family meal. This skillet cabbage pie is a fantastic way to prepare some comfort food without putting in a lot of work.
This dish's crisp cabbage, savory onion, and creamy filling made of eggs, sour cream, and half-and-half, will wow you with their variety of textures.
The golden crust adds flavor and a delightfully delicate crunch when everything bakes in the oven.
This dish combines pie and pizza in the ideal way.
Cheese, tomatoes, and pepperoni are sprinkled on top of an eggy concoction that includes cabbage, peppers, and spices. These flavors all blend so well together.
This recipe makes cabbage taste better than it ever has. However, making it is very simple as well.
A fantastic approach to encourage all of your children to eat their vegetables, by creating this soft and cheese pie with pepperoni.
The flavors in this hearty, comforting cabbage pie are perfect. Pie with braised cabbage, onions, bacon, crispy potatoes, and smoked cheddar cheese on top.
This recipe's use of a pre-made pastry shell makes it quite simple to prepare. Although you may make your own if you have the time.
This is a straightforward recipe that combines traditional flavors in an ideal way. The potatoes absorb any liquids, the bacon adds salt to the pie.
Together, the ingredients produce a soft, firm, and vibrant pie. Additionally, it is made in less than 40 minutes.
The long, slow sauté, which softens the cabbage flavor, is the key to this pie's success. It makes for a fantastic meal when combined with some sour cream and Cheddar and heaped into a pie crust.
The delicious, healthy plant-oil crust is made using pastry that is simple to work with.
Cheddar cheese gives the pie a sharpness that makes it more well-balanced and flavorful to consume.
You may add it to any meal as a side dish or serve it with a salad. In just 30 minutes, this pie can be created and enjoyed.
The rich, impressive, and unusual baked red cabbage and feta pie, can be used as an appetizer, a main meal, or a sliced garnish for a sophisticated plate presentation.
In this savory pie, the braised red cabbage's sweet and sour flavor works wonderfully.
While the feta cheese and chopped dill are the icing on the cake. They had another layer of flavor that this pie needs.
Although, you could use different herbs or cheese, depending on what you have on hand.
Furthermore, there is no disputing how beautiful the red cabbage in this pie appears when cut into slices.
Hence, this pie would be great for a dinner party or formal occasion.
A more unusual pie is red cabbage and apple pie because you wouldn't typically put fruit and vegetables together. However, this combination works very well.
The apple gives the cabbage a freshness and raises the entire pie. Additional ingredients that help to create a flavorful dish include nuts, peppers, and herbs.
The pie's rich and delicious contents are kept inside thanks to the flaky, buttery dough that surrounds the filling.
This pie can be decorated with leftover pastry to make a really grand and impressive pie fit for any dining table.
A pie with potatoes on top is always satisfying. Red cabbage, carrot, and apple are covered in a warm, fluffy golden crust while also being encased in a flavorful, thick sauce. It's incredibly tasty.
The use of a single pot is what makes this pie so delicious. It enables you to avoid having to clean up in the end.
A delightfully warming pie that will cheer anyone up on a chilly winter day.
The filling of this pie is incredibly delicious and creamy. The inclusion of sunflower seed cream gives the filling a hearty and rich texture.
The crust is produced with a yeast dough that is quite simple to make yourself. Whole-wheat flour can also be added to the dough mixture to make it healthier.
This is a pie that looks complex but actually is far easier than you think and tastes great.
Traditional Romanian cabbage pies are made with loads of dill, cabbage. Add smetana or sour cream as toppings. The sweetness of the cabbage really enhances the intensely herby flavor of this pie.
This recipe normally calls for cheese, but cabbage is substituted to make a more vegan-friendly version. Individual pies are created, which makes serving even simpler.
Conclusion
Cabbage is a great ingredient to use in a pie. As it creates a delicate texture and adds sweetness to the pie. We hope this article has been insightful.
You now have 15 amazing cabbage recipes you should try yourself!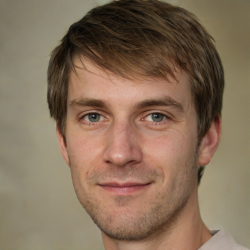 Latest posts by Mark Williams
(see all)