How can you possibly make the already-iconic cheesecake taste even better than ever before? By adding some perfect flavor combinations of course!
We all know about the equally iconic strawberry cheesecake or the delight that can come from creating chocolate swirl cheesecakes, but one of the lesser-appreciated cheesecake flavors combines both chocolate and raspberry.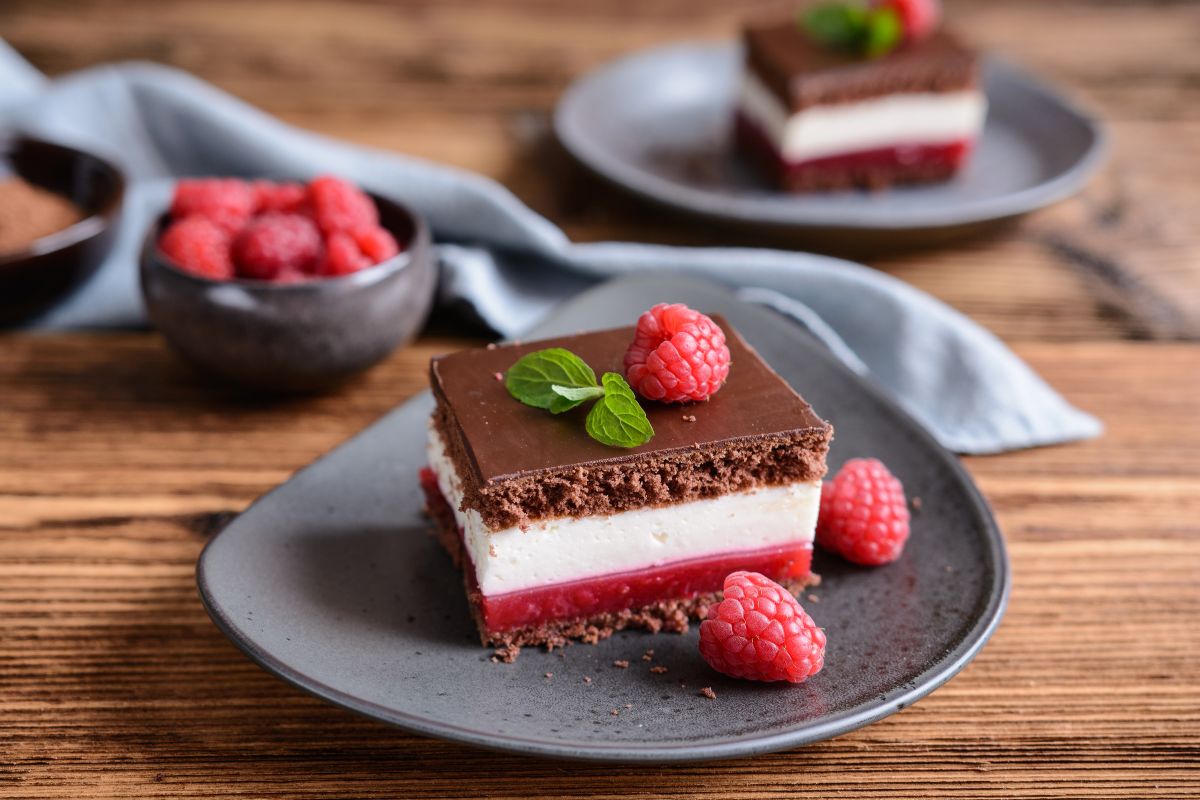 Chocolate and raspberry actually combine together incredibly effortlessly, as the tart sharpness of raspberry directly contrasts with the smooth creaminess of the chocolate.
Chocolate and raspberry can combine together to create a cheesecake that you will totally love. But how do you actually make one of your own?
There are countless ways to make chocolate and raspberry cheesecake for yourself, but how can you possibly choose just one? Why not read on down below?
You'll be glad you did because we have gathered up 15 of our absolute favorite chocolate and raspberry cheesecake recipes from around the world!
When you place a forkful of this amazing cheesecake into your mouth, you will instantly notice the amazing way in which the creamy and chocolatey flavor spreads across your tongue.
It is an incredibly delicate cheesecake that this recipe results in, but by no means is it lacking in punch.
The creamy cheesecake is completed by the inclusion of plenty of fresh raspberries which help to add a sour note that allows the taste of the chocolate to more easily be picked up by your palate.
The crumbly and wholesome base of this cheesecake is definitely one of the highlights of this delightful treat. The cheesecake itself is incredibly creamy and decadent and seems to melt away with every bite you take.
This recipe also includes dried raspberries and chocolate curls that make each bite also interesting. The contrast of textures is sure to prove satisfying for everyone that tries it.
In case the chocolate curls of the previous recipe weren't big enough, this recipe makes use of totally huge chocolate curls that crunch with every bite you take.
This creates a beautiful cacophony of textures, as the crunchy chocolate combines with the melting cheesecake.
The cheesecake is also surrounded by a large base, which helps to make it incredibly cake-like. It's a true treat to behold!
Top this delightful cheesecake with plenty of fresh raspberries and crumbly chocolate, and soon you will have a cheesecake that looks just as decadent as it tastes!
Each slice of the cheesecake is sure to get your guests' mouths watering even just by looking at it!
We loved how crumbly the base of this cheesecake proved to be, and how well it melted away as we ate it.
The inclusion of butter in the base helps to give it a sense of creaminess that, combined with the crunchiness, helps to make this easy to eat.
Soon, you will be saying "I am baker", especially after making this fabulous chocolate and raspberry cheesecake recipe.
Few cheesecakes have ever quite compared to the delight of this cheesecake, and we just know that you will totally adore it when you taste it yourself.
The layered design of the cheesecake makes each slice look totally mouth-watering, and also helps to divide the flavors up to make them more satisfying.
Worried about the prospect of having to spend countless hours baking your next cheesecake? Then let this recipe allay those worries once and for all!
This no-bake raspberry cheesecake is exactly what you have been looking for, and its simplicity will blow you away.
Although this cheesecake is very simple, it is definitely not lacking where it counts.
The flavors are simple, but they combine together in such a beautiful way that we had trouble going back for seconds of this delightful dessert.
If ordinary chocolate is not enough to delight your fancy, then you should definitely try making use of white chocolate instead!
White chocolate has an immense creaminess that can directly contrast with the sharp taste of raspberries in order to make them taste even sweeter!
This recipe will show you how to use white chocolate to its very best, to create a dessert that is creamy and decadent, and that will delight your tongue.
This cheesecake recipe makes use of three distinct layers to create a medley of flavors that truly come together with each bite you take.
The top layer is rich and chocolatey, which helps to prepare your palette for the layer of raspberry flavor that awaits below it. Just above the raspberry is a layer of creamy cheesecake goodness that is fulfilling and just so good.
And what is a good cheesecake without a nice buttery base that crumbles away in your mouth? This cheesecake truly has it all!
Grab yourself a punnet of fresh raspberries, because this recipe is going to show you how to use them to your best advantage.
We were amazed at how well this recipe showed us how to include the raspberries seamlessly into the overall experience.
There are few recipes out there across the internet that can draw out the inherent flavors of raspberries quite as effectively as this. If you want to experience chocolate and raspberry cheesecake at its absolute best, then this is the recipe you should try out first!
There are very few cheesecakes on this list that look quite as fancy and sophisticated as this one.
The smooth top chocolate layer of the cheesecake helps to give it a unified sense of texture and flavor that makes the end result look as though it has been made in a gourmet restaurant or bakery.
And this goes without mentioning the totally creamy and beautiful texture of the cheesecake filling itself.
The base of the cheesecake is crunchy and solid and helps to give each slice a final sense of bite that makes the creaminess all so worth it.
If there is any company out there across the world that knows how to make the most of chocolate, it is definitely Lindt, the masters of chocolate.
This is totally proven as fact thanks to how effortlessly magical this particular recipe is.
If you want to create a chocolate and raspberry cheesecake that can easily be enjoyed by a massive number of party guests, then we recommend giving this recipe a go.
These mini cheesecakes are totally adorable, and also make a totally wonderful option for a Valentine's treat for a special someone in your life! Why not try making these desserts yourself?
Cheesecake bars are one of the best ways to enjoy the splendor of cheesecake, and these are definitely some of the best cheesecake bars we've come across online.
The layers that make up these cheesecake bars combine together beautifully to make for not only a delightful snack but also one of the best desserts we have ever tasted.
The main cheesecake itself is white chocolate-based and has plenty of raspberry pieces mixed throughout to allow its sour and sweet taste to be released.
The base of the cheesecake is made by crushing Oreo cookies, which results in a base that is both savory and sweet. It's a real treat!
One of the best things about this particular recipe is that it is incredibly easy to follow!
In next to no time at all, you could find yourself creating a chocolate and raspberry cheesecake that totally rivals the competition.
Best of all, it also employs the sheer wonder of white chocolate, to help give the cheesecake an extra leg above the competition. It's creamy, sweet, and full of vanilla-infused goodness!
This is one of the most unique chocolate and raspberry cheesecake recipes we have seen yet, and it also doesn't hold back on piling on the raspberries.
If your favorite part of this iconic cheesecake is the raspberries, then this recipe should definitely go down as a treat. It makes the very most of the raspberry flavor to create a dessert that will totally have your mouth exploding with flavor.
We figured that we couldn't avoid leaving this list on a high note. Of all of the many chocolate and raspberry cheesecake recipes, this white chocolate variant is one of the very best that we have tasted yet.
And not only does this cheesecake taste amazing, but it also looks totally world-class. We just know that you will adore it, so why not make it right now?
To Wrap Up
Those are just a small few of the best chocolate and raspberry cheesecake recipes that we have come across online, but they are definitely the best of the best.
So, why not try one of the recipes out today?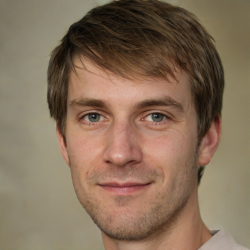 Latest posts by Mark Williams
(see all)