Undoubtedly, one of the best things about Christmas and the festive season is the food. It is the one time of the year when you can enjoy pretty much any food that you want, totally guilt-free because everybody else is enjoying themselves too.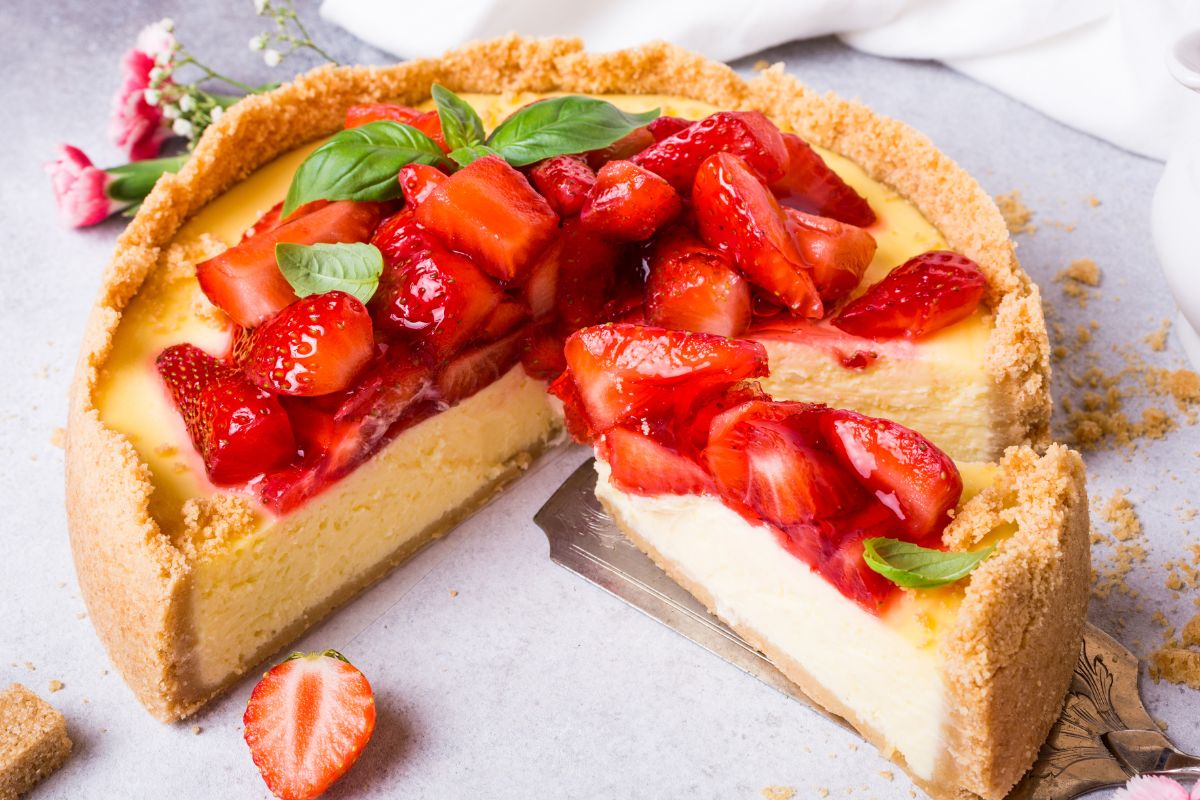 It is the time of the year when you can relax, let your hair down, and dig into all those sweet treats that you've been craving since last Christmas.
One of our favorite treats to enjoy at Christmastime is cheesecake. Sure, you can enjoy cheesecake at any time of the year. But in the festive season you can dig into all those Christmas flavors that really will have you feeling the festive spirit.
In this guide, we've compiled a list of 15 amazing Christmas cheesecake recipes to make at home. So, if you want to find out more, keep on reading!
Sure, you can enjoy peppermint at any time of the year. But, thanks to candy canes, this flavor has become something that many people closely associate with the festive season.
There are lots of different recipes that you can use to make a peppermint candy cane cheesecake, but we love this recipe because it doesn't require any baking. So, the entire process will be a lot quicker and easier.
With just a handful of ingredients, this is the perfect cheesecake to make if you don't want to have to go to the store. We love it, and we're sure you will too!
Another classic festive flavor is gingerbread. Just the smell of gingerbread is enough to bring back a whole host of Christmas memories, and that is why we adore this gingerbread cheesecake recipe.
This is another no-bake recipe so it is nice and easy to make. Our favorite thing about this recipe is that the gingerbread flavor isn't limited to just the cheesecake topping, instead it runs all the way through the cheesecake. From the base right up.
If you love the flavor of gingerbread, then this recipe is made for you!
On the subject of festive flavors, next up we have eggnog. Eggnog is one of those flavors that you either love or hate, but if you are in the first group, this is a flavor that you will adore!
This cheesecake recipe is a little different to the ones that we have just looked at as it is a baked cheesecake recipe. Due to this, the preparation process is a little different, and the finished product will look slightly different too.
But we love baked cheesecake just as much as no-bake cheesecake, and this recipe is delicious. Don't believe us? Just give it a try.
If you have tried baklava before, and you loved it, then this baklava cheesecake is perfect for you. This is a simple recipe to make, but the finished product looks like a real showstopper, and that is why we love it so much!
This cheesecake is a little different to regular cheesecake because it involves pastry. The pastry essentially makes this cheesecake a hybrid between cheesecake and a pie, so it is a very unique taste experience.
But we're sure you'll love it. It is definitely something a little different if you fancy a change this holiday season.
Cranberries are so versatile, and that is what makes them so great! Theoretically, you could enjoy cranberries on a cheesecake at any time of the year, but in our opinion, they taste even better when enjoyed in the winter on this Christmas cranberry cheesecake.
Now, we'll confess that some of the cheesecake recipes on this guide are a little fiddly, but this one definitely isn't. This cheesecake doesn't contain too many ingredients and it is lovely and simple to make. Perfect for a hassle-free Christmas dessert.
Something else that you can enjoy at any time of the year is chocolate truffles. But for one reason or another, these chocolate treats have become associated with Christmas, and that is why this truffle cheesecake works best in the festive season.
This is another interesting cheesecake as the base actually wraps around the side of the cheesecake, creating a dessert that looks more like a cake than a cheesecake at first glance.
But don't knock it till you try it, this cheesecake is utterly delicious, and the perfect Christmas dessert for any chocoholics in your family.
We know that S'mores are more of an autumn flavor than a Christmas flavor. But, if you love these treats, there is no reason that you can't enjoy them during the festive season, so why not take them one step further and make this s'more cheesecake instead.
You only need to take one look at this s'more cheesecake to feel autumnal, and it is the perfect dessert to share with the whole family. There's nothing not to love about this cheesecake, so you have to give it a try!
If you don't fancy making a cheesecake with a Christmassy flavor, you might prefer to decorate your cheesecake with Christmassy things instead. This recipe is an excellent example of how you can do this.
We love this festive New York cheesecake because it still has that classic New York flavor, it simply looks different. So, you can enjoy one of your favorite desserts, while also getting in the festive mood. There really isn't anything better!
In contrast, there aren't many flavors that scream Christmas quite like Christmas Pudding. This fruity dessert is one of the Christmas classics, even though a lot of people don't actually like it. But, if you are a fan of Christmas pudding, you will love this dessert.
Before you prepare this cheesecake for the whole family, it is worth noting that it does contain alcohol in the orange brandy glaze. So, if you want to make it family-friendly, simply skip the brandy glaze, or make a second cheesecake for the kiddies to enjoy.
On the topic of alcohol, why not try this classic cocktail cheesecake? Espresso Martinis are perfect for any coffee-lovers out there, and that strong coffee flavor really translates into this cheesecake.
Just like the last cheesecake recipe that we looked at, this recipe does include alcohol in it. So, it might not be the best choice for the whole family. But you could easily leave the coffee liquor out of the syrup to make it more family-friendly.
Another flavor that isn't strictly a Christmas flavor, but definitely makes you think of autumn and winter is rocky road. So why not put this delicious treat into cheesecake form?
This is another no-bake cheesecake recipe, and this is a big part of why we love it. It is so simple to make, and insanely similar to making a rocky road itself.
There really isn't a reason not to love this rocky road cheesecake, which is why you should definitely consider making it this festive season.
Sherry trifle is a Christmas staple, but there are only so many trifles that you can enjoy in one holiday season before you will grow bored. So why not break up your sherry trifles with this trifle cheesecake.
Trifle cheesecake might seem like an odd one, but we would definitely say, don't knock it till you try it! Not only does this cheesecake taste delicious, but it looks fancy too – perfect for any Christmas luncheons that you have in the holidays.
Thanks to Terry's, chocolate orange has also become a Christmas staple. Chocolate oranges are one of those treats that you always end up with too many of, so why not use one to make this cheesecake instead?
Chocolate cheesecake can sometimes be a little strong, and we won't lie, the orange flavor in this dessert is pretty strong. But if you love chocolate oranges, you will love this recipe!
Another firm favorite for many people is snickerdoodle, and if you are a snickerdoodle lover, you will adore this cheesecake.
This cheesecake doesn't look as fancy as some of the other recipes that we have looked at, but that is because all the effort goes into the flavor. Every bite of this cheesecake is divine, so we would definitely recommend giving it a try!
Finally, let's wrap this up with red velvet cheesecake. Just like some of the other cheesecake recipes that we have looked at in this guide, this recipe is a sort of hybrid between a cheesecake and a cake, so it is definitely unique.
There is something decadent about red velvet cake, and this sentiment definitely carries through to this cheesecake recipe. Plus, it is the classic Christmas color – red, so it really is perfect for the holidays!
Summary
In short, in this guide, we have taken a look at 15 amazing Christmas cheesecake recipes to make at home. If you want to find out more, check out the guide above.
Thanks for reading!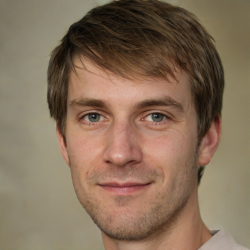 Latest posts by Mark Williams
(see all)