The imitation whipped cream brand that is Cool Whip has earned itself a reputation in the baking world for all of the right reasons!
This delicious whipped topping is often used in no-bake pies, but also as a topping for regular pies too. Cool Whip is incredibly versatile when it comes to making pies.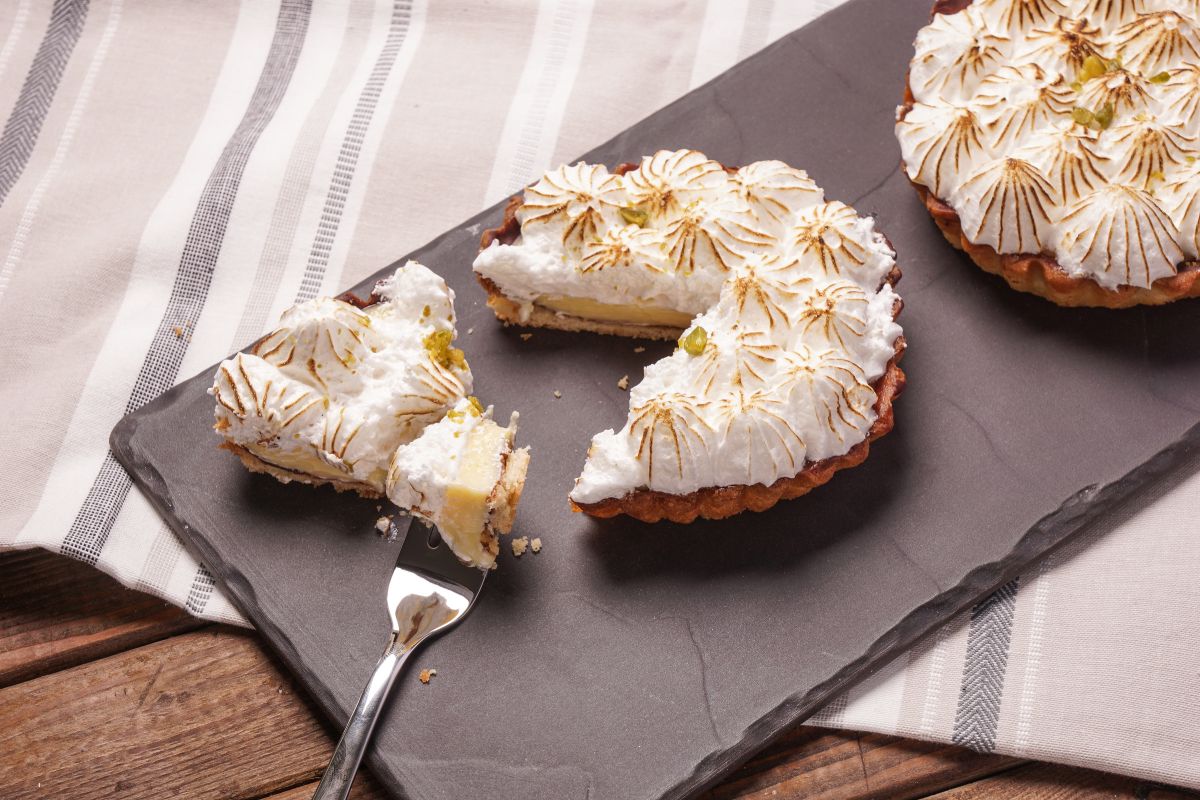 It is able to be an extra little bit of something sweet that you need to finish off a pie, or it can be the star of the show as the major ingredient.
With this in mind, we are going to be looking at fifteen different pie recipes that all feature Cool Whip in a prominent way so that you can indulge your sweet tooth if you are a fan of the brand!
Let's get started.
Pineapple is a super tasty fruit that can give a pie a burst of tropical flavor. Adding in some Cool Whip to the mix makes for a super sweet and delicious pie that is alive with fruitiness whilst maintaining a soft, heavenly texture.
In order to make this pineapple whip pie, you will need your Cool Whip along with some pineapple gelatin as well as crushed, drained pineapple. You will also need some graham cracker crust to create the base as well as cold water, boiling water, and ice cubes.
If peanut butter and chocolate are more your thing, then this peanut butter cup cool whip pie could be exactly what you are looking for!
This pie is made up of three layers, those being the chocolatey crust base, the peanut butter filling, and the peanut butter cup topped Cool Whip, which adds some texture to the silky smoothness of the pie.
You will need some chocolate cookie crust for the pies base as well as cream cheese, Cool Whip, sugar, peanut butter, and peanut butter cups to make this recipe.
You're never too old for some cookies and milk! With this pie, you can bring this childhood favorite to life in a tasty Cool Whip dessert.
In order to make this sweet treat, you will need your Cool Whip alongside crumbled Oreo cookies, mini chocolate chips, chocolate chip cookies and some mini cookies to put on the top should you so choose to.
When it comes to the base, the best way to do so is to create an Oreo crust by crushing up Oreo cookies (or just buying a store bought Oreo pie crust!)
The perfect choice for a warm summer's day, this strawberry milkshake pie is a sweet and delicious treat that only needs a few ingredients to bring it to life.
The milkshake taste is sweet without being overwhelmingly so, whilst the strawberry and Cool Whip combo is a match made in dessert heaven.
Grab yourself some strawberries along with strawberry jell-o mix, water, whipped cream and a pre-made graham cracker crust (or make it homemade if you would rather) to make it.
Another summer treat that is well suited for the hot weather, this Cool Whip pie is chock-full of fruits to create a light and fluffy dessert.
If you prefer a fruity taste rather than a chocolate one, this is definitely the choice for you.
You'll need strawberries and raspberries for this particular recipe, but you can mix up these fruits for different ones if there are ones that you prefer.
You will also need boiling water, a premade or homemade graham cracker crust, black cherry gelatin and- of course- that all important Cool Whip!
If vanilla is your flavor of choice, then this vanilla Cool Whip pie could be the dessert that you are looking for!
There are lots of ways that you can modify this recipe to bring in some ingredients that are preferable to you, such as chocolate syrup, fresh fruit, or nuts to name a few.
The only limit to the change you can make is your imagination!
The base recipe will require instant vanilla pudding mix, Cool Whip, a graham cracker pie crust (again, store bought or homemade as either is fine), marshmallow fluff and cream cheese.
Can't get enough of that delectable combination of chocolate and peanut butter? Then consider this different take on the peanut butter and chocolate Cool Whip pie!
The recipe here is a little different from the previous one we discussed that includes peanut butter cups.
That being said, you will still need peanut cups for the recipe as well as milk, peanut butter, Cool Whip, and instant chocolate pudding mix as well as an Oreo cookie crust for the base of the pie.
There's nothing better than some deliciously decadent chocolate, and that is exactly what you get this with this smooth and silky chocolate Cool Whip pie.
This is a must for chocoholics, as it is packed full of rich and creamy chocolate, which combines beautifully with the soft Cool Whip to create a flavor explosion on on your taste buds!
There are only three ingredients that you will need for this recipe: a graham cracker pie crust, chocolate candy bars and Cool Whip.
Yogurt and Cool Whip come together in this recipe to create a beautifully creamy and cooling dessert that is a perfect snack on a hot day.
This is another simple recipe that- much like the aforementioned chocolate Cool Whip pie discussed above- only needs three ingredients, those being a graham cracker crust with Cool Whip and a yogurt flavor of your choice.
Fans of piña coladas are sure to rejoice with this piña colada pie, which brings together the creaminess of Cool Whip with the sweet and tropical flavor of piña coladas but without the alcohol content, making it a dessert that is as family friendly as it is delicious.
As well as Cool Whip and a graham cracker crust, you will also need some pineapple and vanilla pudding mix to create this piña colada pie.
You can also use some flaked, sweetened coconut for the topping in order to emphasize that tropical piña colada taste.
If your favorite caffeinated drink happens to be the mocha Frappuccino, then this next Cool Whip pie is definitely one that you will want the recipe for!
Bringing together the best of coffee with the sweetness of Cool Whip, this pie creates a combination of flavors that can suit a range of tastes.
This coffee based take on the Cool Whip pie features that necessary Cool Whip with coffee, chocolate sauce, whipped cream, a chocolate graham cracker crust, instant chocolate pudding mix and a half-and-half mixture of milk and cream.
Combining cookie dough and brownies within a tasty Cool Whip pie, this is another decadent dessert that is sure to be a hit with those who love to indulge in a particularly sweet treat from time to time.
There are three elements to this pie: the pudding, the crust and the whipped cream. For the pudding filling, you will need Oreo cookies, milk and instant chocolate pudding mix.
For the crust, you will need a tb of premade cookie dough and for the whipped cream, you'll need Cool Whip, crumbled brownie pieces, chocolate sauce and instant chocolate pudding mix.
We have mentioned Oreos a fair amount here, but have yet to include an actual Oreo Cool Whip pie…until now!
The Oreo's in this recipe are the star feature, combining beautifully with the Cool Whip and the plain Greek yogurt to create a combination of smoothness and crunchiness in terms of texture.
The flavors also blend well too, thanks to the rich nature of the chocolate and the Greek yogurt with the sweet Cool Whip and cookies.
Fresh, delicious and another option that is well suited for hot weather, this strawberry jello Cool Whip pie is a must for strawberry fans.
All you will need to make this dessert are strawberries, strawberry gelatin, vanilla instant pudding mix, a graham cracker pie crust, milk and Cool Whip.
For a delicate and delicious take on the Cool Whip pie that features dreamy marshmallow and rich chocolate, this next recipe is perfection.
To make this tasty combo of marshmallow and chocolate within a pie, you'll need cream cheese, marshmallow fluff, Cool Whip, chocolate pie crust and instant chocolate pudding mix.
Final Thoughts
There is no doubting the soft deliciousness of Cool Whip, and these pie recipes are only a testament to this!
There is a wide range of Cool Whip themed pies here to choose from, so pick your favorite and get to making some delicious Cool Whip pies!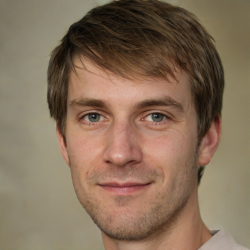 Latest posts by Mark Williams
(see all)