Crawfish pie is an authentic Louisiana dish that is nourishing and delicious.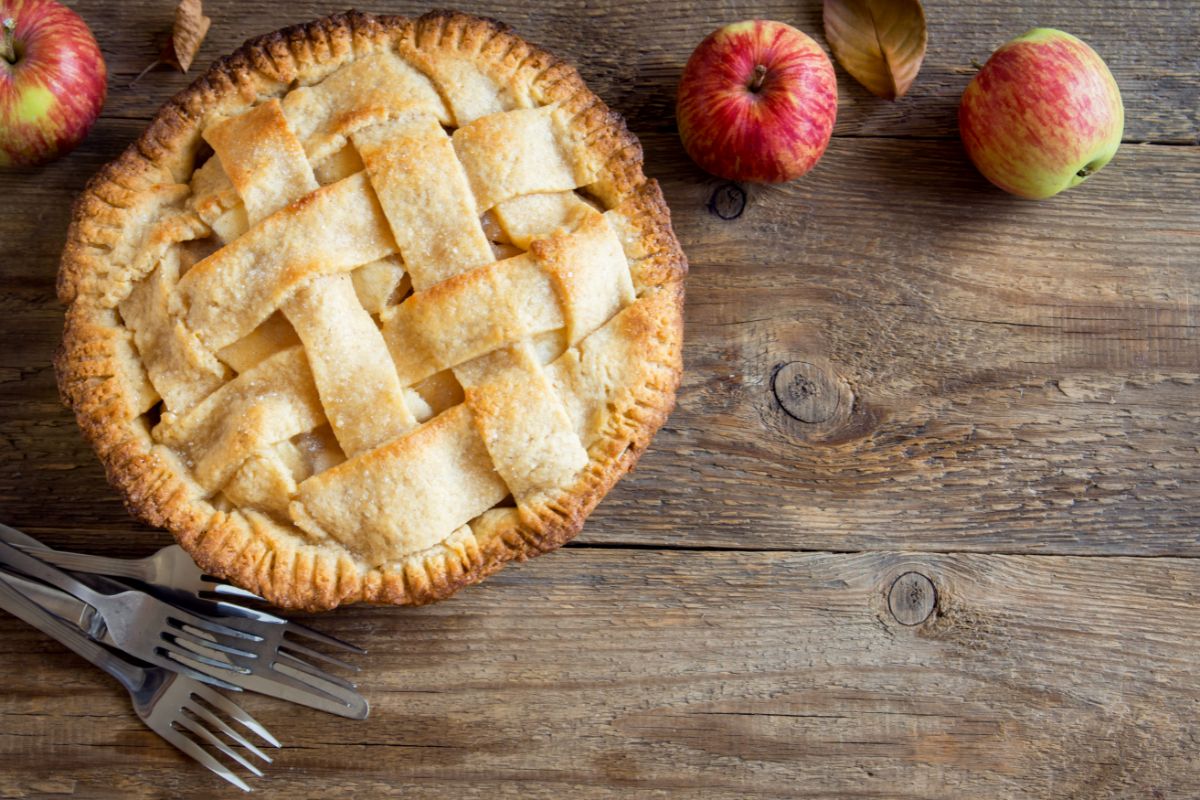 If you love seafood then you will certainly love this meal. You can serve it with different vegetables or with a side salad.
Or you can serve it as a side dish to a larger meal. It's versatile and a perfect dish to feed the whole family.
There are lots of recipes for crawfish pie, but we have put together this list of 15 of the most amazing ones for you to try.
These recipes are tasty and easy to make, so you can recreate them in your own kitchen. Keep reading to find your favorite recipe for crawfish pie.
This delicious crawfish pie has two pie crusts – top and bottom – and is filled with wonderful, savory flavors.
It has celery, bell peppers, onions, garlic, and plenty of crawfish in a buttery sauce with breadcrumbs.
The ingredients are seasoned with cajun spices and fresh parsley along with plenty of salt and pepper.
The pie crust is made with buttermilk to make it extra tasty.
If you want to make a Louisiana crawfish pie that tastes as close to the real thing as possible then this is the perfect recipe.
The crawfish tails are cooked in a cheesy, buttery sauce along with plenty of garlic, onions, peppers and celery.
The pie filling is flavored with cayenne pepper, white pepper, black pepper, paprika, garlic powder, oregano, and fresh parsley.
This recipe uses mild cheddar cheese for the sauce, but you can use mature cheddar if you want more of a tangy flavor.
You can also experiment with different types of cheese.
Food and family are very closely connected in Louisiana. Families would come together to enjoy traditional creole meals like cajun spiced crawfish pie.
This recipe has been passed down through a family and still tastes as good today as the first time it was made.
The creamy sauce is made with evaporated milk and mushroom soup to give it a rich texture and a savory flavor.
It uses ready made pie crusts to save you time, but you can make your own if you prefer.
This recipe for crawfish pie has a tomato based sauce rather than a cream based sauce, which means it is lower in fat.
It is also more nutritious as the tomatoes contain lots of vitamin c. The vegetables complement the flavor of the tomato and the taste is deepened by seasonings like cayenne pepper.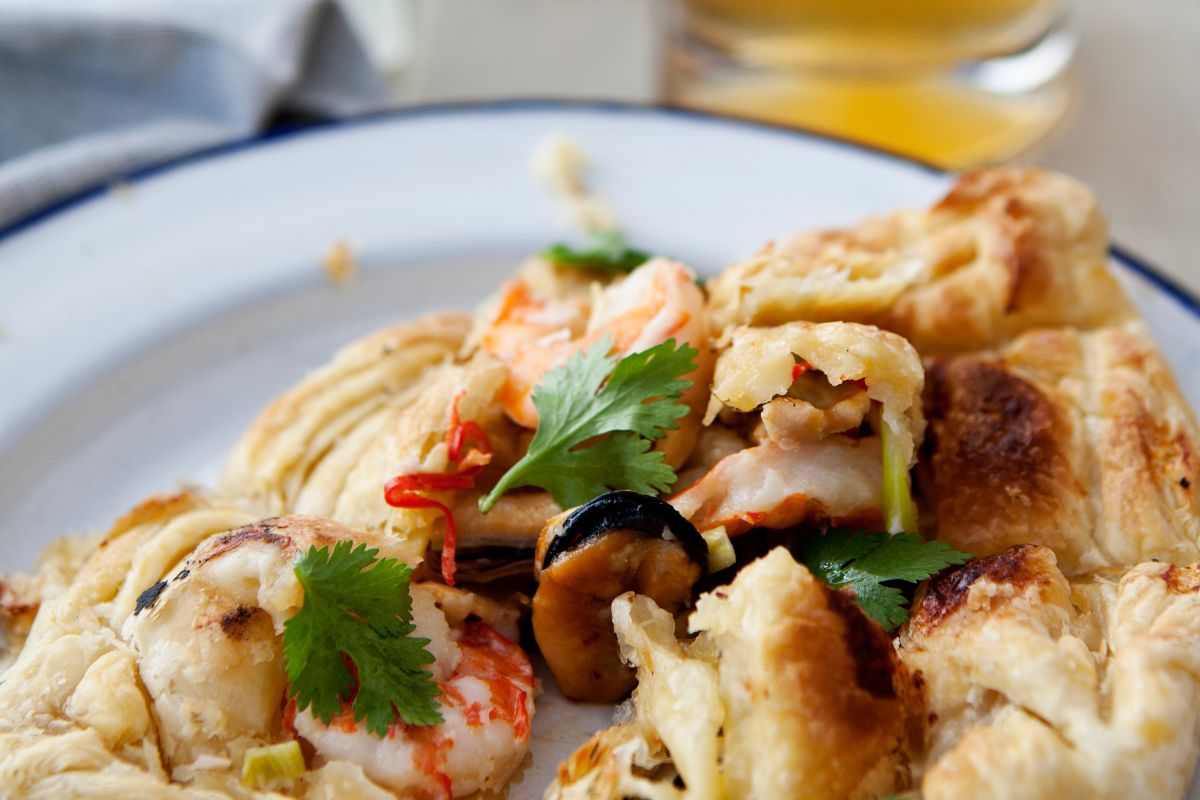 This recipe provides some useful guidance on choosing the best crawfish tails for your pie.
It is best to use fresh crawfish tails, but they can be hard to come by out of season, especially if you don't live near Louisiana.
You can use frozen crawfish tails instead, but double check where they were caught.
A lot of frozen crawfish tails sold in supermarkets were caught in China.
When you defrost your crawfish tails, do not discard the orange liquid that comes out. This holds a lot of flavor and should be used in your pie.
This is an easy, foolproof recipe that will deliver perfect crawfish pie every time.
If you want to make a wholesome meal for family and friends then this recipe is ideal.
The onions, belle peppers, and garlic are cooked in butter until they have softened.
A cornstarch mixture is added to create a sauce, then the crawfish is mixed in along with green onion and parsley for a savory flavor.
The bottom pie crust is blind baked for 10 minutes to develop a crust before the filling is added, and the top crust is placed on the pie.
The pastry will turn golden brown and the pie filling will be bubbling when the pie is ready.
These individual crawfish pies are inspired by street food served at jazz festivals in Louisiana.
They would make a great dish to cook for a party, especially a garden party.
You could cook up a batch to serve as a seafood option at your next BBQ.
You can use chicken stock to make the sauce if you want to, but if you can get hold of shrimp or seafood stock then it will help to bring out the flavor of the crawfish.
These handheld crawfish pies are a bit like turnovers. You can eat them on the go and pick them up with your fingers which makes them a great addition to a buffet or a picnic.
The filling is inspired by crawfish etouffee, a very popular dish in Louisiana.
You can use store bought puff pastry as it will save you a lot of time and effort.
This recipe tells you how to make your own pie crust from scratch, so the entire pie will be homemade.
The thawed crawfish isn't drained as the juice helps to add lots of flavor to the pie filling.
The sauce is made with whole milk for a creamy, indulgent flavor.
Cajun seasoning gives the crawfish a kick and also complements the savory taste of the vegetables.
Crawfish is naturally low in fat so it can be very healthy to eat. This recipe tries to recreate the classic crawfish pie but with less fat so you can enjoy it guilt free.
The pie crust is thin and crisp and the sauce is not full of cream, but it is still incredibly tasty.
You can also use this recipe to create a delicious crawfish pasta sauce if you use the filling over boiled pasta instead in a pie crust.
This recipe is similar to a chicken pot pie but with all of the delicious elements of traditional crawfish pie.
It has the perfect trio of vegetables – onions, carrots and celery – to create the base for the pie filling.
Mushroom soup is used to make the sauce nice and creamy.
You can use all crawfish tails, or you can add some shrimp in as well for variation.
Add as much creole seasoning as you like – some people like their pie to be nice and spicy and others prefer it mild.
This crawfish pie is the perfect creole comfort food. The pastry is buttery and flaky.
The filling is rich and creamy, the vegetables are soft and savory and the crawfish has that wonderfdul cajun flavor.
You can customoze this recipe by adding in whatever vegetables you fancy or whatever needs using up – this recipe uses onions, carrots, celery and peas.
Thyme and parsley flavors the filling along with cajun seasoning, and heavy cream makes the sauce nice and thick.
The sauce in this pie has an incredible flavor. It includes crab boil, velveeta cheese, butter, cream of mushroom soup, parsley, cayenne pepper, and of course, plenty of vegetables and crawfish.
You can also add hot sauce if you want your pie to have a kick of spice.
You can use store bought pie crusts to save time or you can make your own if you want to.
This recipe uses onions, green onions, celery and bell peppers. You can also add peas, carrots and whatever vegetables you fancy.
This recipe requires only 30 minutes of preparation time, then you can put the pie in the oven to cook.
It will serve 8 people so it's ideal if you have a big family to feed or you have guests coming over.
You can serve it with warm bread, creamed corn and some steamed green beans to make it go further.
The sauce is made with cream of mushroom soup and includes both red and green bell peppers.
These individual crawfish pies make a lovely appetizer or would be a great addition to a buffet table.
They are delicate but full of flavor, and only have a single crust which means that they aren't too heavy.
Make sure you buy Louisiana Crawfish as it is much more succulent and flavorsome than Chinese crawfish.
Along with celery, onion, bell pepper and plenty of garlic is the grated carrot, which adds color and flavor to the pie.
One of the great things about this recipe is that it also includes chopped up hard boiled egg which really complements the fish.
Summary
Crawfish pie is a classic creole dish that the whole family will love. It's comforting, nourishing, warm and full of flavor.
These recipes show you several different ways of making this meal so that you can choose the one that works best for you.
You can also customize the recipes with different vegetables and added ingredients if you want to.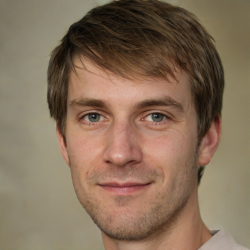 Latest posts by Mark Williams
(see all)