Whenever we think of frozen fruit, there is that association with smoothies and fruit salads, and if this sounds bland, we understand your frustration, as these ingredients can liven up any dessert and, if used in the right amount, can add a tartness to your desserts.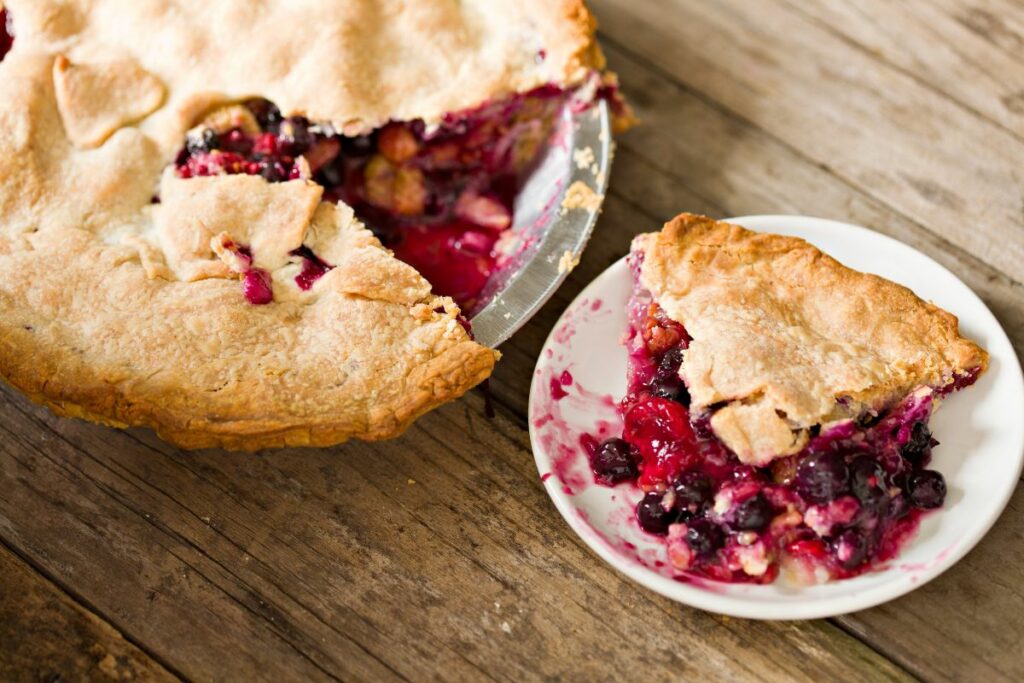 So a frozen berry pie can be just what you're looking for and can be great for those colder evenings when you want something to blend with your main savory dishes, which can give you a nice warming feeling.
We've provided 15 frozen berry pie recipes that vary in taste, consistency, and flair, as you'll have a chance to add some of this yourself once you get used to making these recipes, and you can have happy dinner guests as well.
This pie is made from scratch, and this automatically makes it better than any store-bought varieties, and the simmered berries give you a succulent filling that isn't too watery and gives you a syrup-like consistency.
You can use lattice pieces or a whole top with holes in the top, but we find the lattice top to be better as it allows the steam to escape quickly and allows the berries to take shape with the filling, so it doesn't become mushy inside.
Everyone likes an easy-to-make berry pie that uses a few ingredients and takes less than an hour to prepare and serve, so this one is for you if you don't mind mixing, kneading, and rolling, where you can fill and bake it afterward.
This can be an excellent opportunity to try out fruit that may be out of season, making it suitable for any time of year, so mix your fruits and cinnamon together and see what you come up with.
The blackberry can be an underrated berry, so we dedicated an entire recipe just for the love of them, as you can add lemon, cinnamon, and almond extract to bring out the sharp flavor of the blackberries even more.
When getting your blackberries, they say fresh ones are better, but for store-bought versions, you can add more sugar, lemon zest, and lemon juice to make this pie more tart-like.
Like the title says, you have no need for your oven, and all you do is simply boil your sugar and cornstarch, then cool it until the mixture thickens, then you can fold your berries into it and let it set for 2 hours.
You can serve this up with whipped cream, but we would avoid toppings such as frosting or syrup as the pie itself is rich enough, but if you're insistent on using these, add small amounts and get a sample, as you don't want to overdo it on the flavor.
We're making the blueberry exciting again by giving it its own pie, which can be a rich and refreshing pie that can give you a few intense flavors if you pair it well with certain elements like sauces and some spices.
You can simply prepare the pastry to add to a tray and see it rise with that zingy flavor becoming more pronounced, which can be a rewarding experience.
Something a bit different on this list, this recipe allows you to make it ahead of time, and you can use any mix of berries you want, and you can create some very bold and delightful berry combos.
You can use cream cheese or whipped cream with your mixed berries for a nice and colorful topping, and you can garnish it with other fruits to make it stand out even more, and you can make this with or without a crumble crust shell.
This one uses a crust made from Graham crackers, but you're free to use any other crumbly cookie, or you could make your own crust that you could fit into a pie tray, and it should work well as long as your pie shell isn't too crumbly as you want it to hold its shape.
However, you might find the thinner the crust is, the easier it is to cut and retains its structure, all the while absorbing many of the flavors that are on offer.
This pie is going to appear as a spectacular treat to whoever sees it, as you have crackers or cookies for the crust, sugar, butter, heavy cream, mixed berries, and white chocolate, so you have a chance here to experiment with different berries to see what works best.
What you're left with is a nice blend of some sweet, creamy, and light flavors that are the staples of any dessert, as you want that excellent lift that comes from having an abundance of flavors all blending together.
For this recipe, you can use oatmeal instated of a standard crumble crust, as it can be a healthier alternative, and mixed with your berries is going to be the perfect match.
You can simply make this all year round, but it makes more sense if you make it in the summer as the fruit can be in season and matches the light and cheerful mood that comes with it.
We have a vegan and gluten-free option that has a bright and sharp berry-filling flavor and a lovely crumble top that has the right consistency, so it holds its shape as well as is easy to get a forkful of it when you go to take a bite.
Seeing as you can't use honey or some syrups in this mix, you could try sugar cane or raw sugar, but you won't see a change in how your recipe tastes, so your limitations can sometimes be opportunities to try out different ingredients.
This recipe is the ultimate party-pleaser, as you could have these instead of pumpkin and other holiday pies where you might want some bolder and brighter flavors at your table or spread, and the cardamom, lemon, vanilla bean paste, and sugar are going to give you that spark of flavor.
You can simply prepare your fruit and lay it out on a rolled pastry sheet, then close it and brush it so it's then ready for the oven.
A nice option for an adult party, this pie has your typical cracker crust filling, sugar, and cream cheese, except for the addition of some spiced rum, and a mix of strawberries and blueberries makes for a unique flavor.
You can use fresh fruit for a topping that, once chilled, is going to give you a nice fleshy texture that works well with the crunch you can get from the cracker crust, so you can have some fun with this one by trying out different rums or even brandy.
If you want to make bite-sized versions of a berry pie, look no further, as you can have enough for 6 pies which you could have as a break time snack or as a party platter item that, when mixed with cream or custard, are going to be a massive highlight.
These can be just as easy as making cupcakes, and we like how you can simply scoop your filling inside, so you could have fun with this and try different berries with separate batches, which only take about 35 minutes to make and serve.
Not exactly a pie, but we like recipes that give you more license to try something different, and for these turnovers, all you need is some flour, salt, sugar, unsalted butter, water, mixed berries, cornstarch, lemon juice, and eggs, so if you have some of this lying around, you're all set.
You can simply divide the dough into pieces that you can refrigerate and then chill, but this could be a tricky recipe so some practice might be required.
We finish with a recipe that isn't quite a pie either but makes an incredible appetizer you thought would never be possible, as this recipe combines mixed berries, vanilla, honey, and some brie cheese that can be served with crackers.
This one is going to be a vibrant and sharp flavored recipe, so you want to get a good balance of mixed berries, but with their juice, this recipe is going to be the centerpiece of any occasion.
Conclusion
With all these options, you might not know where to start, but starting with the base recipe and seeing your way through from there is a good starting point, but any mixed frozen berries or fruit will work wonders, which you can appreciate after every bite. Thank you for reading.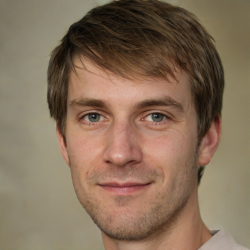 Latest posts by Mark Williams
(see all)