Pies are one of the best foods to make yourself. They are warm, delicious, and absolutely sure to make everyone who graces your dinner table want more.
While the different fruit pies – especially apple pies – are more beloved by the American people, there is nothing that quite matches up to a ground beef pie in terms of savory dishes.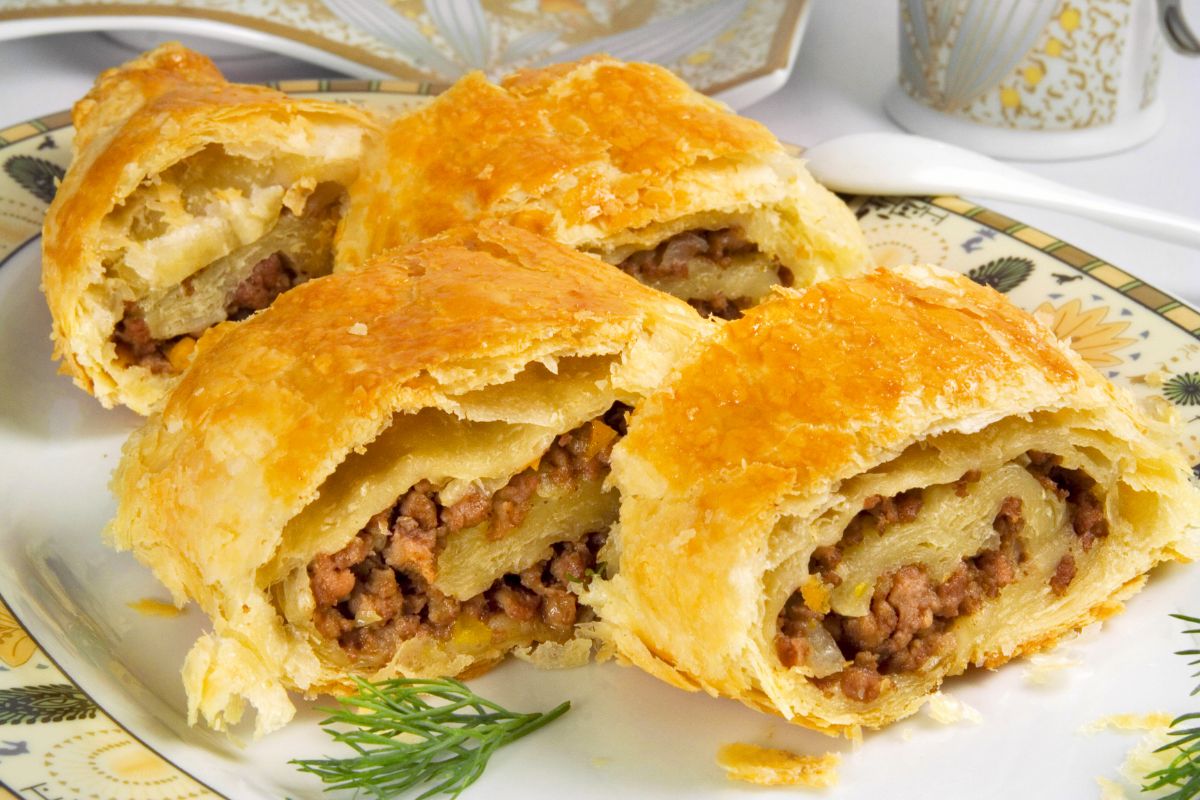 This pie is wonderful, and many people have their own ways to make one. This is because ground beef is such a versatile ingredient and goes well with many different savory flavors.
With this in mind, we decided to look at 15 amazing ground beef recipes that you can try yourself and ones that you can make in your own home.
The traditional ground beef pie is one of the most popular recipes to make and eat, and has been for a long time. It is very easy to make and fairly cheap to do so as well, yet you get back so much flavor from the flaky pie crust and juicy meat inside.
Realistically, you only need the pastry, the meat, and salt, but you can add whatever ingredients you think will go well with it.
Served with a round of mashed potatoes, peas, and possibly a lovely cold beer, and you have the perfect Sunday lunch without much effort whatsoever.
If you want a classic variation on a traditional dish, then all you need to add to your ground beef pie is a load of chopped onions.
This is a great pie to make if you want that traditional flavor, but would like your dish a bit more refined than a classic ground beef pie.
The onion adds a slight sweetness to the rich, juicy beef, making the whole dish take on an entirely new flavor profile. It is especially popular with children, who would happily gobble it up for breakfast, lunch or dinner.
Like a delicious Jenga tower, we are seemingly adding one more ingredient at a time to the traditional beef pie, but trust when we say it is necessary to give each of their pies their due.
They taste vastly different, and none more different than a beef, Stilton, and onion pie.
The Stilton brings a whole new element to the flavor of this pie, as it is incredibly sharp and rich, immediately complementing the sweetness of the onion and the salty, richness of the beef. Serving this pie will instantly make it the cornerstone of any dinner.
This one is a little different from normal, because the crust is made up entirely of mash and not just any mash, celeriac mash.
Celeriac is the root part of most celery plants, as such it has a slight celery flavor along with major earthy undertones. We should also note that for this recipe, you should substitute the braised beef with ground beef, it will taste just as good!
It is a great kind of food to serve with ground beef, as the two flavors juxtapose each other without being overpowering to the other. If you want an alternative to pie crust or normal mash, try celeriac mash.
Speaking of mashed pie tops, we should look at the wonderful, the classic cottage pie.
Cottage pie is an absolutely wonderful meal that is sure to leave you feeling full and satisfied, with a piping hot ground beef, onion, celery, carrot, and Worcestershire sauce interior and a buttery, crispy mashed potato crust on top.
A very traditional meal in the UK and Ireland that is often prepared around autumn and winter time, it is certain to warm up even the coldest person and make them feel right at home.
Now, this is another recipe that uses cuts of beef, but ground beef works just as well, if not better. The classic beef and stout flavor, which is known for being rich, hearty, and savory, is offset perfectly by the fresh, sweetness, and mild taste of oysters.
There is no need to worry about seafoody flavor though, as the oysters work in the background as a gentle, but distinct accompaniment to the rest of the dish, increasing the flavor while not being overpowering.
Who could have a rich beef dish and not have mushrooms appear somewhere? The earthy, mild, and unique flavor of mushrooms works well to empower the already delicious flavor of the beef and make the pie even richer than it is already.
The flavor combo is already a classic by any stretch, but you can make it even better by adding Worcestershire sauce into the filling and serving with a side of fresh vegetables and some roasted potatoes.
We've spoken a little bit about beef and stout previously, but having them as the two main ingredients in your pie with nothing else is simply magic by itself.
This recipe has been around as long as pie, beef, and stout have been and will continue to be long after you read this recipe.
The hearty, yeasty stout simmers so well in the mix of juicy ground beef and vegetables, with the smell being enough alone to make you want to cook the entire concoction again.
A very interesting twist on the classic cottage pie is the corned beef cottage pie. This recipe uses corned beef, a processed ground beef, instead of the ground beef that is used in the other cottage pies.
This is a wonderful recipe for those who love corned beef and is the perfect way to use up leftovers from St. Patrick's Day or any other day of the year when you've had a lot of corned beef. It is salty, sweet, and ever so slightly sour, but amazing.
Another curious combination that works so well together, a leek, potato, and minced beef bake.
The minced beef and leek are cooked together, seasoned, and put on the bottom, while slices of boiled potatoes are placed on top with a selection of hard, rich cheeses.
The result is an insanely decadent and incredibly delicious pie, that can serve as a quick easy meal to eat after a long hard day of work or as a dirty weekend meal that is still very healthy, while tasting like it isn't.
A pie using flavors and textures from the area around the Nile delta, the phyllo meat pie uses very few ingredients, but each one of them makes their presence known throughout this dish.
The phyllo is wonderfully crunchy and compact to keep the juices of the beef, swimming in spices, from spilling out.
It is a fantastic twist on a classic recipe, and it has been insanely popular to many people over the years – even far from its home country.
Who doesn't love a good pot pie? And with this recipe you get to make an easy version of the normal chicken pot pie, but with delicious beef instead. Full of vegetables, meat, and flavor, you'll find it making its way back to your table time and again.
This pie is filled with ground beef and a variety of different savory and sweet vegetables. It is one of those dishes where you can throw whatever fresh and free vegetables you have in your cupboard and fridge in it, and it will always turn out perfect.
It combines a classic dish with an explosion of flavors that are sure to warm you up on cold or blustery days.
The Cornish pasty is the traditional handheld meat pie dish. It comes from Cornwall in England and is a treasured national dish that everyone loves.
All the delicious flavors of a meat pie with swede, potato, and carrot, all stuffed into a wonderful buttery, contained pastry crust. It is simply perfect and well worth getting if you go to England.
However, if you can't go to England, making your own Cornish pasty is definitely the next best thing.
A new variation of the classic Cornish pasty is one with a few extra spices and a bit of Spanish flair. This pasty spices the beef before mixing in cut chorizo.
Once down, the whole affair is rolled in pastry and put in the oven until it is cooked to golden brown perfection.
This is a perfect pick me up for those who love spicy food, with the pastry containing a world of flavor.
Conclusion
Ground beef pies are an amazing thing to cook, but sometimes the same old pie just doesn't quite cut it. If you are having this kind of problem, then it is best to take a recipe from this list and make a pie worth remembering.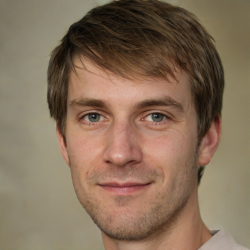 Latest posts by Mark Williams
(see all)