Jello might be considered by some to be a retro dessert/dessert ingredient, but this is far from the case!
There is so much to be done with a generous heaping of jello when it comes to creating desserts, from making cheesecakes to jello shots.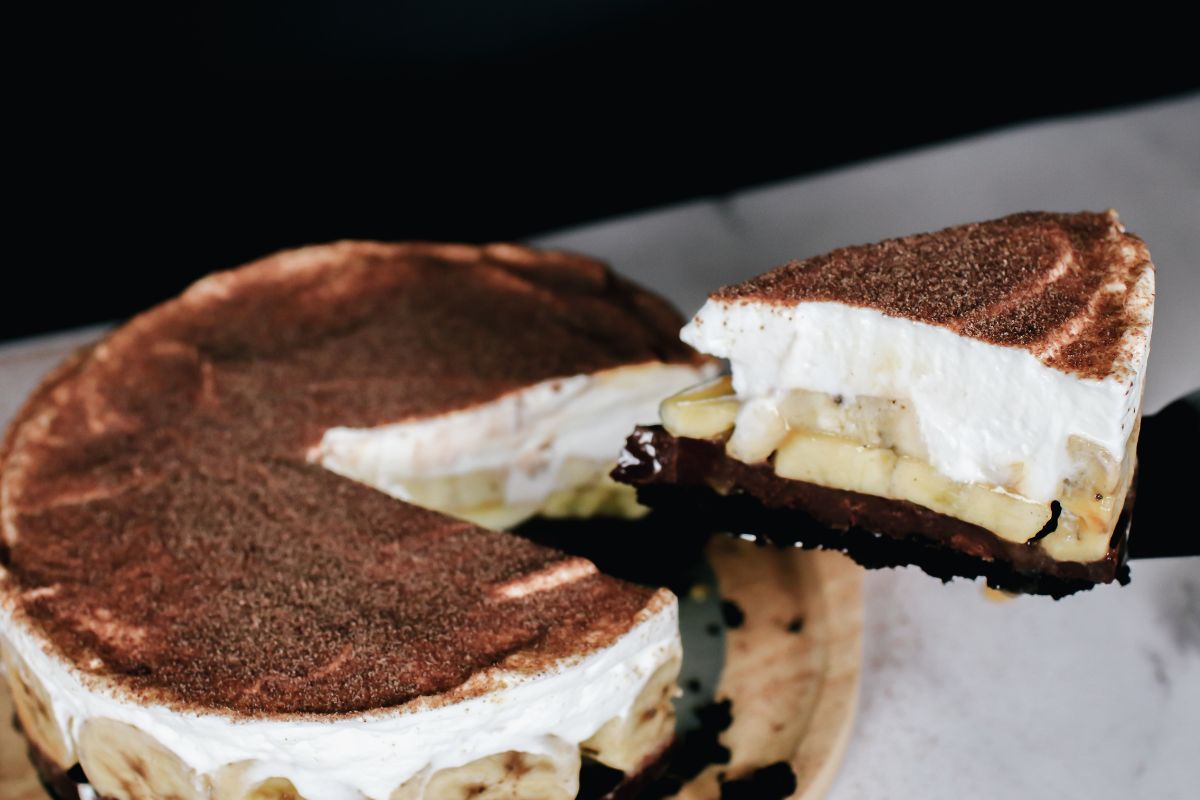 One particularly popular use for jello when it comes to making desserts is the jello pie, of which there are tons of variations.
With this in mind, we are going to be looking at fifteen jello instant pudding pies that are not only delicious, but also easy to make at home. Let's get started.
Vanilla is definitely an underrated flavor, with many disregarding it as "boring" when it comes to desserts of most kinds. This is far from the case, though, as shown with this tasty vanilla jello pudding pie.
The crunch of the graham cracker crust combined with the soft, bounciness of the jello creates a delightful blend of textures and flavors which is far from boring!
To make this vanilla pudding pie, you will need that aforementioned graham cracker pie crust along with milk, a whipped topping such as Cool Whip, milk, a well drained fruit cocktail for the additional toppings and classic vanilla pudding mix jello.
If you prefer a nutty, salty crunch with your pie, then this jello pistachio pie is the perfect option.
Pistachio isn't a hugely commonly flavor when it comes to cheesecake, but this recipe proves that it really should be more popular.
You will need a graham cracker pie crust along with some milk and jello pistachio pudding mix to make this recipe. Add a dollop of whipped cream or a whipped topping for an extra dose of decadence.
With only four ingredients, this jello chocolate pie is easy to make and a super tasty choice of a jello pudding pie. This is also a no bake option of a pie, which makes it even easier!
All you need to do to make this decadent double chocolate pie is combine butter and milk with jello chocolate pudding and chocolate chips.
The rich nature of this dessert makes it perfect for chocoholics.
Another no bake option- and also one that only needs four ingredients-, this pie ups the ante when it comes to a chocolate lover's dream dessert.
Featuring three layers of ooey, gooey chocolate goodness, you'll need an Oreo pie crust along with milk, chocolate flavored jello instant pudding and a whipped topping to bring this chocolate dream to life.
Much like the previous recipe, this is another jello pudding pie recipe that features several layers to create a multi tiered dessert of deliciousness!
This time around, the main flavor of the pie is pumpkin spice, which is the perfect flavor for the fall or for when the Halloween season rolls around. That being said, this no bake pumpkin spice pie can easily be enjoyed all year round.
To make this no bake pie, you will need a ready to use graham cracker pie crust, milk, pumpkin pie spice, pumpkin spice flavored jello instant pudding mix and some whipped topping. Add some chopped pecans for a garnish that increases that fall dessert feeling.
Cream cheese is a versatile ingredient that can be used to create a wide range of tasty desserts, including this lemon jello cream cheese pie.
Again, this is a no bake option and so it takes next to no time at all to make. You will only need five minutes to prepare the pie.
The ingredients list is also a small one, as you will only need a graham cracker pie crust with milk, cream cheese and some jello lemon instant pudding mix.
Cookie fans are sure to rejoice at this next recipe, which utilizes the always popular Oreo cookie to create a decadent Oreo jello pudding pie.
The crunchy Oreo base is the perfect accompaniment to the soft Oreo pie filling and the Oreo jello instant pudding.
The extra addition of Oreo cookies along with Cool Whip topping makes for a dessert that is sure to be enjoyed by people of all ages.
If you are looking for a recipe that is well suited for the hotter weather, then this no bake strawberry pretzel pie is what you are looking for.
The recipes blends sweet and fruity strawberries along with salty and crunchy pretzels all within a cool, no bake pie structure.
As well as fresh strawberries and miniature pretzels, you'll also need strawberry gelatin, melted butter, lemon juice, boiling water and sugar.
A simple and fresh take on the jello pudding pie, this recipe is a little different in that it uses Cap 'n Crunch- yep, the breakfast cereal- to create the crust of the pie. As the name of the cereal suggests, it offers a strong and long-lasting crunch that is well textured as well as tasty.
This crunchy base also complements the fruity and soft, no bake, mixed berry filling.
As well as that Cap 'n Crunch cereal, you will also need lemon zest and juice, a strawberry Jello instant pudding mix, butter, sugar, water and either frozen or fresh mixed, unsweetened berries.
Featuring a sweet, sugar cone crust, this no bake jello pie is a creamy dream that has a fair amount of similarities to a birthday cake.
You can use any flavor of instant jello pudding mix in this recipe, but to nail that confetti cake flavor on the head, vanilla is your best bet.
You will also need sugar, crushed ice cream sugar cones, cold water, heavy whipping cream, butter flavoring, and cold water.
We all know the classic key lime pie dessert, but you can easily make your very own jello key lime pudding pie too for a lighter take.
As well as being a unique variation on a traditional dessert, this fluffy jello key lime pie is also fuss free. The ease of which this pie can be made makes this recipe a great option as a short notice dessert to make for special occasions.
You will need two cartons of key lime yogurt along with lime jello pudding mix, a graham cracker crust, boiling water and a whipped topping of your choice to make this pie.
With a salty and crispy pretzel crust and a sweet, creamy no bake peanut butter filling- along with a velvety smooth layer of chocolate ganache- this peanut butter and pretzel jello pie is a decadent dessert treat.
This is the perfect choice of jello pudding pie for those that enjoy the salty and sweet combination of peanut butter, chocolate and pretzels.
This is another recipe that doesn't specify what flavor of gelatin you need, but for the best result, go for peanut butter cup flavored instant jello pudding mix.
If you prefer a stronger, more mature flavor with your desserts, then this mocha cream jello pie is sure to be of interest to you.
Combining rich chocolate flavors with strong coffee, this is a pie that would be well suited for adult occasions, such as at a dinner party. Just make sure to keep the kids away due to the use of instant coffee granules!
As well as those coffee granules, you'll also need some chocolate wafer crumbs, heavy whipping cream, butter, sugar, semisweet chocolate chips, and chocolate instant jello pudding mix.
This recipe does not have a specific flavor, giving you the choice of seven different fruit flavors: lime, lemon, grape, berry blue, orange, strawberry and cherry. If you are feeling brave, why not try making all the flavors? Make sure that you don't eat them all at once, though!
As well as your chosen flavor of jello mix, you will also need a graham cracker crust, boiling water and cold water, unsalted butter and a whipped topping.
The frozen fruit sherbet and vanilla ice cream dessert that is the Creamsicle is a deliciously refreshing summer treat. If you are a fan, then you are sure to enjoy this Creamsicle jello pie!
Although this dessert is well suited for summer, it can easily be enjoyed all year round.
All you will need to make it is some orange jello, boiling water, cold water, and a graham cracker pie crust.
Top it off with some whipped topping and some slices of mandarin oranges to emphasize that vanilla and orange Creamsicle style flavor.
Final Thoughts
So there you have fifteen different jello pudding pies that you can try making for yourself at home!
We have included a wide variety of different pies here so that no matter what your personal tastes might be when it comes to desserts, you are sure to find something here that will take your fancy.
All that is left now is for you to go and make your favorite jello instant pudding pie recipe for yourself!
Latest posts by Niche Website Builders
(see all)