Can we all agree that pumpkin cheesecake is like the elite Thanksgiving dessert? I honestly live for the fall. I do adore the season, but the real reason it's my favorite time of year is all the delicious flavors that come out of the woodwork. And nothing is more autumnal than pumpkin.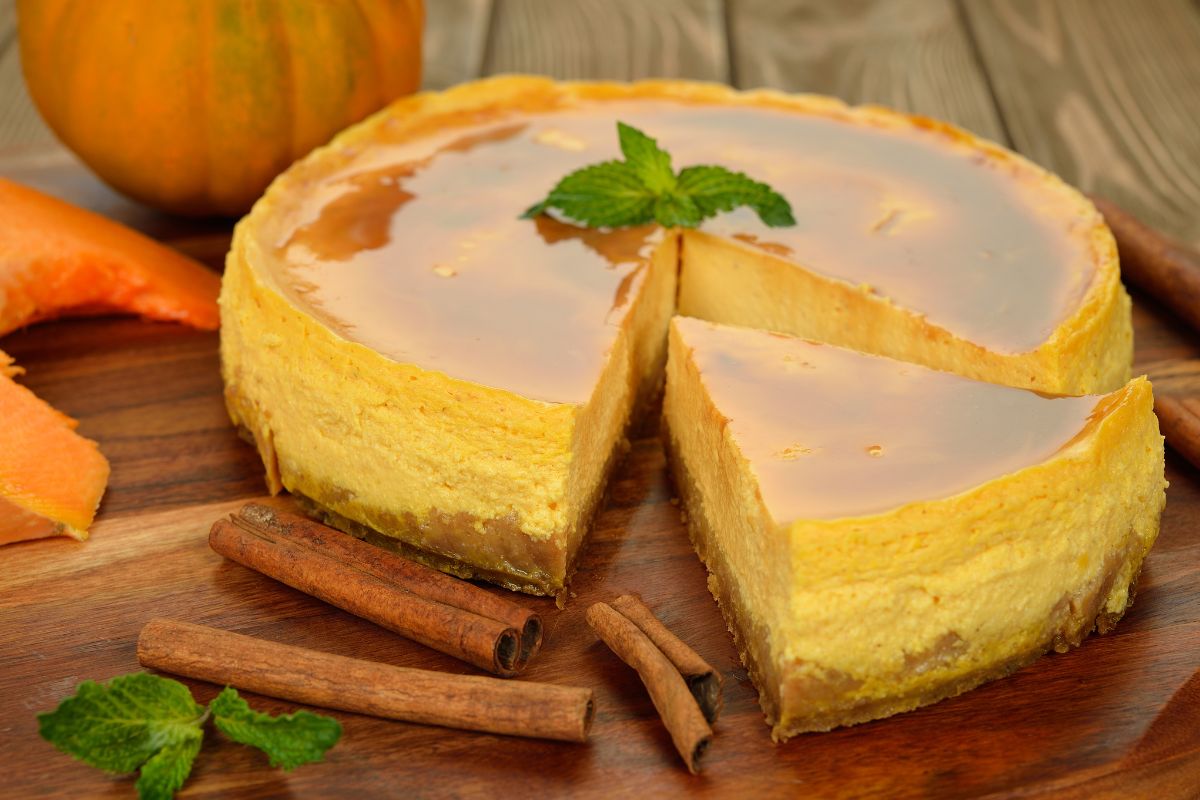 It goes into our favorite Starbucks drinks, it's in pies, cookies, cakes, and my personal favorite cheesecake.
And when it comes to delicious and creamy pumpkin cheesecake does anything beat Libby's Pumpkin Cheesecake? I can answer that rhetorical question for you. It's a no. It's the best of the best. The creme de le creme.
So if you're going to make your own cheesecake at home, you're going to want to recreate some of the tastiest Libby's Pumpkin Cheesecakes going. And don't worry, because have I got a treat for you.
Below you'll find not one, not two, not even ten, but fifteen totally scrumptious Libby's cheesecake pumpkin recipes.
15 Libby's Pumpkin Recipes
If you want a delicious classic slice of pumpkiny, cheesecakey goodness, then this is the recipe for you. It's absolutely perfect for a Thanksgiving dessert that's for sure.
The cheesecake has a delectable graham cracker base and then that creamy cheese filling is filled with warm fall spices such as cinnamon and nutmeg.
And if that wasn't enough it is then smothered in a top layer of sour cream, sugar, and vanilla extract. Totally mouthwatering!
For parties or just smaller appetites, these pumpkin cheesecake tarts are honestly so good. They're bite-sized, so they're easy to hand around, and you don't even need to bother passing around spoons either.
For these delicious treats, you'll be using a gingersnap base to give a bit of crunch, and then you'll spice up your life (and cheesecakes) with pumpkin pie spice and vanilla. My stomach just growled writing about these!
This recipe is honestly so easy, it takes just 25 minutes to prep and then just under an hour to cook, but let's face it at that point the oven is doing all the work for you.
This is the perfect recipe choice if you want to get the kids involved in some baking. It can be a great fun day for all with a super tasty melt in your mouth reward at the end of it.
It makes enough for 16 servings though, so make sure you've got plenty of people to share it with…or are really hungry.
Do you need your pumpkin cheesecake fix, and need it now? Then you're going to want to give this five-minute cheesecake recipe a try. It's super easy to make.
You'll need a premade graham cracker crust ready and then you'll pour a mixture of Philadelphia Ready to Eat Cheesecake Filling, Libby's Pumpkin Puree, and 2 teaspoons of Pumpkin Pie spice into your crust, and voila.
All that's left to do then is pop it in the refrigerator until it sets (sorry I can't speed up that process.)
Cheesecake meets pumpkin pie in this flavor explosion of a recipe. It has all the basics of your typical pumpkin cheesecake but it's the added extras that truly elevate this treat into something so far beyond delicious it's ridiculous.
The drizzle of caramel over the top adds some extra sweetness that is just so good. But it's the dollop of rum-infused whipped cream sitting proudly atop this cheesecake that is the shining superstar.
If you're a baking novice, then I would strongly recommend opting for this easy pumpkin recipe. The recipe is so detailed, so there will be no sitting twiddling your thumbs in the kitchen wondering if you should do it this way or that.
It's probably closer to a full guide than a brief set of instructions.
Oh, and before I forget, it's mouthwateringly tasty too.
This three-layer pumpkin cheesecake is so heavenly. It's creamy and crunchy and is just the perfect embodiment of fall. And the very hardest part of this recipe will be waiting for it to cool down so you can start tucking in.
I love the addition of crushed pecans on this cheesecake. My ultimate favorite pies in the world are pumpkin pie and pecan pie, so it's like my cheesecake dreams have been answered here as they are seamlessly blended together into one ultimate dessert.
If presentation is equally as important to you as taste, then you'll want to try these absolutely stunning squares. These are perfect for when you won't want a huge slice of cheesecake but prefer something a little more bite-sized.
These are perfect for parties and your guest are likely to be blown away by the pretty design of these flavor-bursting bites.
Lots of these cheesecake recipes have a sour cream topping, but if that's not really your vibe, and you prefer a more classic option topped with a delicious swirl of whipped cream, then you'll want to try this recipe.
You also won't need to run to the store with a novels length shopping list because it needs only five ingredients. That's right, just five! Perfect for those on a little more of a budget.
Oh wow. If you want those classic and delicious flavors but also want something a little more unique and adventurous, then get making these cheesecake bars. They are just divine. They are the perfect combination of soft and creamy and hard and crunchy textures.
They also look amazing. They are so bright and colorful with these wonderful cross sections. You're sure to be popular in any household if you are offering these delectable treats to guests.
Want a cheesecake that doesn't involve baking? Don't worry, I've got you covered. Pumpkin as I've already mentioned is a trusty option for a Thanksgiving dessert, but when you've already got your turkey and sides in the oven, it can be tricky to add anything else to the mix.
So I've found a recipe that requires no oven whatsoever, to ease the load a little.
And what's great is that it tastes just as good as any other pumpkin cheesecake I've tried, so you can be sure it won't disappoint.
This cheesecake tastes great and looks it too, what more can you ask for? It has this super scrumptiously spiced and crunchy gingersnap cookie crust which is then filled to the brim with a rich and creamy cheesecake filling that features a beautiful pumpkin spice swirl within it.
And if all this wasn't enough, it's then topped with some freshly made whipped cream and a lip-licking salted caramel sauce.
Are you looking to really impress guests and showcase your baking talents? Then you may want to take a crack at this gourmet cheesecake recipe.
However, it's really important for this recipe to ensure that you stick to the real ingredients that are stated in the recipe as substitutions can lead to a real cheesecake failure. And nobody wants that.
This recipe has lots of ingredients that add real spice and flavor to the cheesecake. This is definitely going to turn into an empty plate almost immediately after it's served. It's so addicting.
These are really great to place on a table and allow people to help themselves. It's finger food in desert food. And it's really really tasty finger food at that. There are hints of cinnamon, allspice, and vanilla.
And, of course, you can't forget about the ½ cup of Libby's solid pack pumpkin to give it that lovely fall flavor. And the recipe even makes a whopping 32 cheesecake bars!
I love the aesthetic of this cheesecake recipe. It has two really clear-cut layers of cheesecake. One regular, and one pumpkin, and then it has that classic whipped cream swirl on the top.
It also uses just seven ingredients so you won't need to kit out the pantry before you can start making it. So there's no excuse, what are you waiting for? Get baking!
Final Thoughts
We all love cheesecake, right? That creamy cheese filling melts in your mouth and has you reaching for your second spoonful before you've even finished that first mouthful. And the addition of pumpkin just makes it the perfect fall dessert.
And there are so many different pumpkin cheesecake variations. Whether you prefer a whole pumpkin spiced filling or a double layer of plain and pumpkin, we've got you covered with these recipes. From novice bakers to gourmet options, there is something for everyone.
So this Thanksgiving why not give pumpkin pie a year off and try a delicious pumpkin-inspired cheesecake?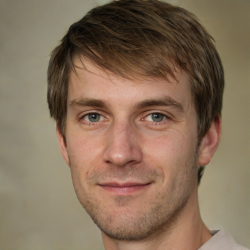 Latest posts by Mark Williams
(see all)