When you are trying to eat healthier, it can be really difficult. Everywhere you look there are so many delicious foods that you simply cannot eat because you'll break your diet. It only becomes even harder when the reason you are avoiding certain foods is because of health reasons.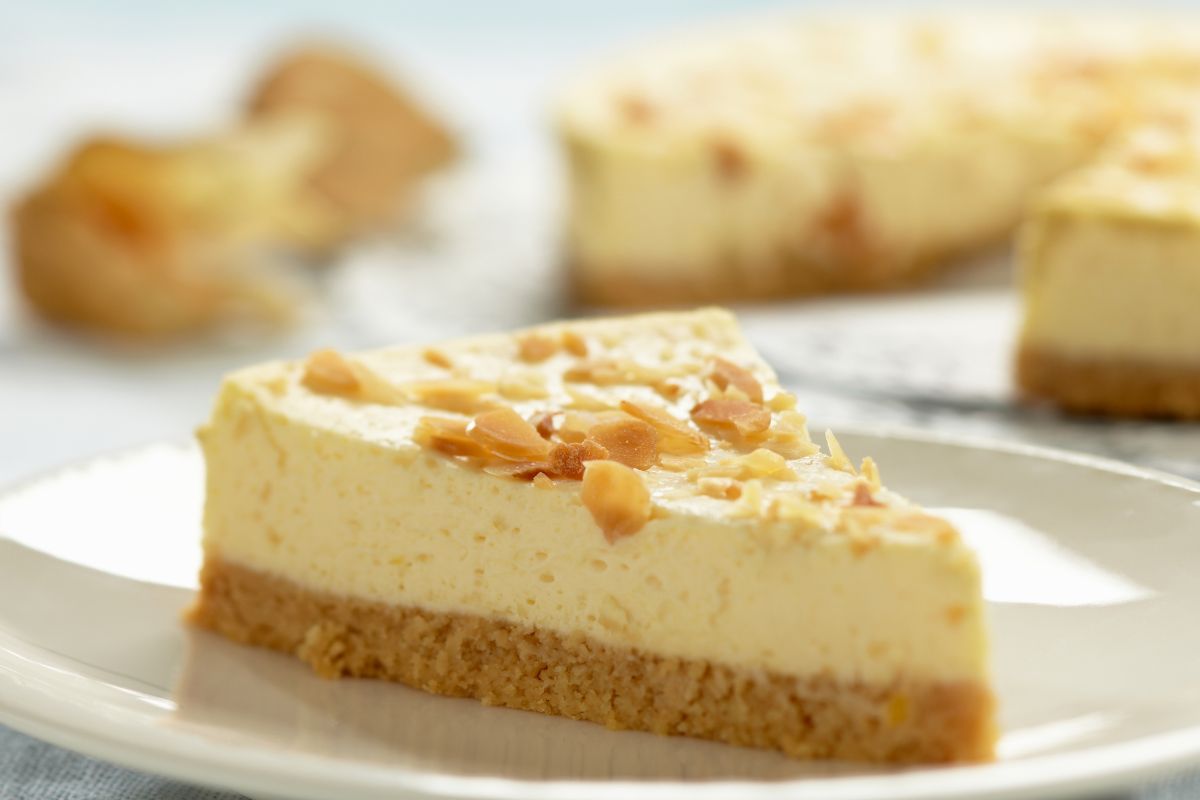 If you are following a low-fat diet, then it can be really hard. Fat is included in so many different foods, foods that you might not have even realized. So, it can be really difficult to follow this diet in normal day-to-day life.
Thankfully, following a low-fat diet doesn't necessarily mean that you have to go without. In this guide, we'll be taking a look at 15 amazing low fat cheesecake recipes that you can make at home. So, if you want to find out more, keep on reading!
If you are calorie-counting as well as watching your fat intake, then this low-fat cheesecake is the perfect treat for you. This vanilla cheesecake is made using low-fat alternatives such as Greek yogurt to create a truly delicious flavor.
If you are watching your calories, then you can enjoy this cheesecake guilt-free because each slice only contains 160 calories. Some low-fat alternatives taste healthy, but that isn't true of this cheesecake.
This cheesecake tastes like a real treat, while also being low-fat. It really is a win-win.
This next cheesecake is also made using low-fat Greek yogurt to ensure that the amount of fat in this cheesecake is kept to an absolute minimum. Not only is this cheesecake low-fat, but it is also sugar-free. So it really is another great guilt-free treat.
Just like the last cheesecake recipe that we looked at, this also makes a vanilla-flavored cheesecake. But they actually taste surprisingly different from one another. So if you weren't a huge fan of the last vanilla cheesecake recipe, check out this one instead!
In recent years, cheesecake pots have become all the rage, and they are actually great for watching your fat and calorie intake too. When you are slicing a cheesecake, there is no way to guarantee the exact amount of fat in each slice. But with cheesecake pots, this is doable.
Strawberry cheesecake is one of the most classic flavors out there which only makes this recipe better. We love these cheesecake pots because they make the perfect snack, so we would definitely recommend trying them if you are on a low-fat diet.
If you are searching for healthier, low-fat recipes then Slimming World or Weight Watcher recipes are a great place to look.
We love this Slimming World chocolate vanilla cheesecake recipe because it uses healthier alternatives to create a cheesecake that tastes surprisingly like the real thing.
This chocolate vanilla cheesecake is perfect if you don't fancy a fruity cheesecake, like many recipes are. Even if you aren't watching your fat intake, you will probably love this cheesecake, so we would definitely recommend giving it a try!
Although, sometimes when you are eating healthier foods, you want to be able to tell that you are eating healthy. If this is the case, then this healthy cheesecake with oat crust is perfect.
This recipe can be used to make bite-sized low-fat cheesecakes that will leave you wanting more. The oat crust is a little different to what you might expect in a cheesecake, but don't knock it till you try it! We love this cheesecake, and we're sure you will too.
As you have probably noticed by now, a common theme in these low-fat cheesecake recipes is low-fat Greek yogurt. This is yet another recipe that features Greek yogurt, and it is safe to say that we love it.
A slice of this cheesecake feels like a real treat thanks to the blueberry compote that is served on top of it. The blueberries are nice and sweet, perfectly complementing the cheesecake itself. It is healthy but delicious, which is why you need to try this recipe out!
If you are looking for a low-fat cheesecake recipe to serve for a dinner party, look no further than this one!
This low-fat vanilla and raspberry cheesecake looks really fancy and is really deceptive too. Just by looking at this cheesecake, you would never be able to tell that it is a healthy alternative. So you really can enjoy this treat guilt-free.
Peanut butter is a unique flavor when it comes to cheesecakes, but it is one that has actually become pretty popular in recent years.
Most regular peanut butter cheesecakes would include toppings such as Reese's peanut butter pieces, but to ensure this recipe is low-fat it is a lot more simple.
What we love most about this cheesecake recipe is that it tastes incredibly similar to a Reese's peanut butter cheesecake, but it is a lot healthier. So it is the perfect alternative if you are following a low-fat diet.
New York cheesecake is one of the most popular flavors of cheesecake in this world, but generally it tends to be pretty fairly high in fat. So, if you are looking for a low-fat alternative to New York cheesecake, this is the one for you!
This cheesecake looks very different from traditional New York cheesecake, but it tastes just as good! If you love New York cheesecake, you will really enjoy this healthy, low-fat alternative.
Quite a lot of the recipes that we have looked at so far in this guide produce a large cheesecake, and this isn't really ideal if you are following a low-fat diet. Especially if you are the only one in your home who will be eating said cheesecake.
That is why we love this recipe. With this recipe, there is no room for temptation because the portion that you make is equal to a single portion. So, this is a great cheesecake to make if you want to leave no room for temptation.
Pinch of Nom is a great resource for any low-fat, healthy recipes, and this reduced fat Biscoff cheesecake is a great example of this. Biscoff has become a bit of a craze in recent years, and with cheesecake that tastes this good, it is easy to see why!
If you are searching for a low-fat cheesecake recipe that is utterly delicious, we really cannot recommend this one enough!
Key lime as a flavor is one that tastes fairly healthy, which is why it works so well in this low-fat cheesecake recipe.
As if being low-fat wasn't enough, this recipe is also sugar-free, gluten-free and high in protein too. So there are lots of reasons to love this cheesecake, and that is without even mentioning how good it tastes.
Or, if you want a low-fat cheesecake that tastes unhealthy (but is actually healthy), we would recommend this one. This light chocolate cheesecake tastes delicious and is incredibly Chocolatey, even though it is actually fairly healthy.
Chocolate cheesecake isn't for everyone. But if this is a flavor that you love, then we would definitely recommend checking out this recipe for a healthier alternative.
Nowhere makes cheesecake quite as good as the Cheesecake Factory, but it is fair to say that their cheesecakes aren't the healthiest.
If you are searching for a cheesecake that tastes like it's come straight from the cheesecake factory, but without the high levels of fat and sugar, you're in luck!
This cheesecake recipe creates a delicious cheesecake that tastes identical to the ones that the Cheesecake Factory makes. It is simply a lot healthier. So, it is definitely worth checking out if you are following a low-fat diet but miss the taste of cheesecake from the Cheesecake Factory.
Finally, let's wrap this up with this totally delicious blackcurrant and cottage cheese cheesecake. There really isn't anything not to love about this cheesecake – it tastes great, it looks great, and it is simple to make too!
Blackcurrants aren't everybody's favorite berry, but we love them in this cheesecake, and we're sure you will too! If you don't believe us, why not try out this recipe? You'll soon be convinced.
Summary
In conclusion, in this guide we have taken a look at 15 amazing low fat cheesecake recipes to make at home. Just because you are following a low-fat diet doesn't mean that you should go without a treat every now and then, and these recipes allow you to enjoy that treat guilt-free.
So what are you waiting for? Get out your weighing skills and get baking – there really are tons of delicious, low-fat cheesecake recipes to choose from.
Thanks for reading!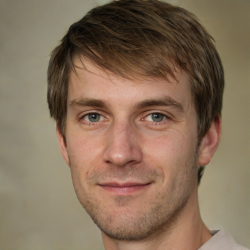 Latest posts by Mark Williams
(see all)