While being a relatively simple dessert to make, South African milk tarts are laden with flavor, and have a fluffy texture that makes them a perfect all rounder dessert.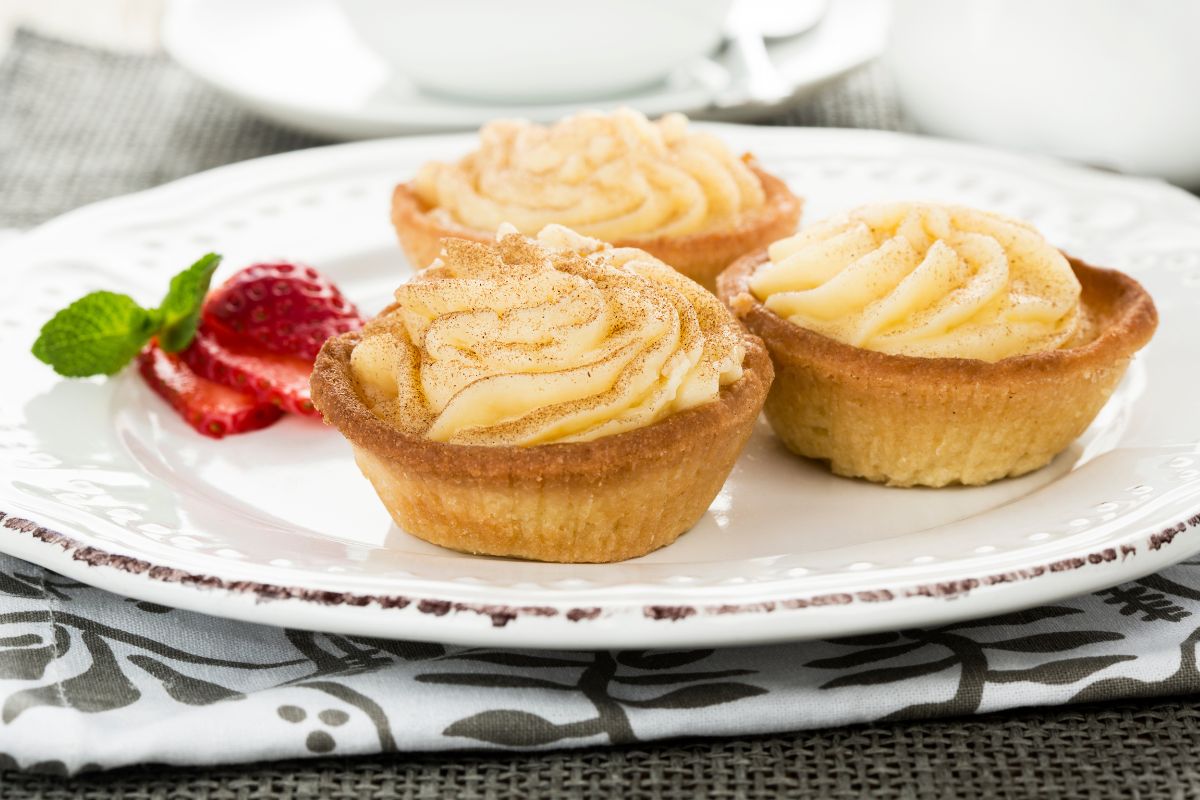 They can also be modified in many different ways, and when combined with certain other ingredients, can make a whole new dessert that could change the way you cook.
This is why we have compiled a list to showcase some of the best milk tart recipes around, showing you the versatility and legs that this dessert truly has. So, without further ado, let's get started!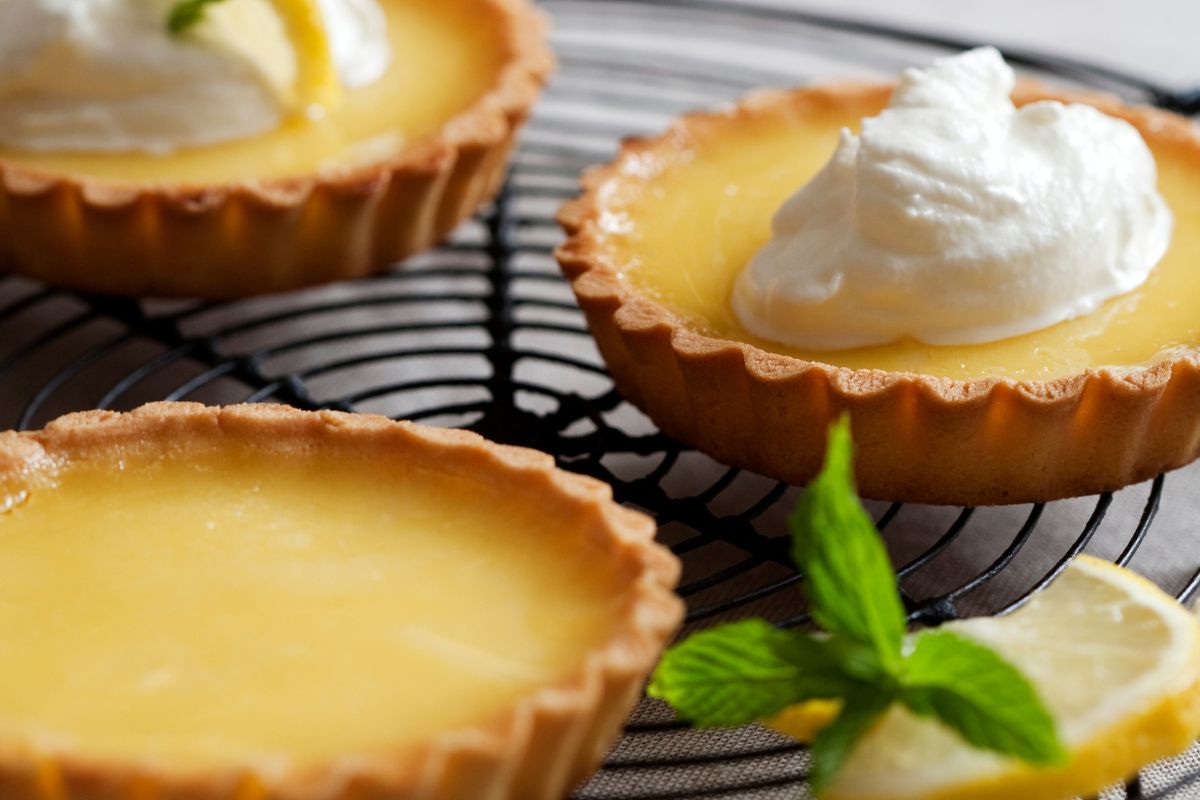 A lemon tart is the perfect light dessert to be enjoyed all year round – although they are perhaps most popular in the spring and summer months.
This recipe takes the classic milk tart – made from fat free condensed milk – and combines it with lemon zest to create a subtle, tangy treat perfect for an after dinner dessert.
These are classics for a reason, and their reputation is definitely well earned.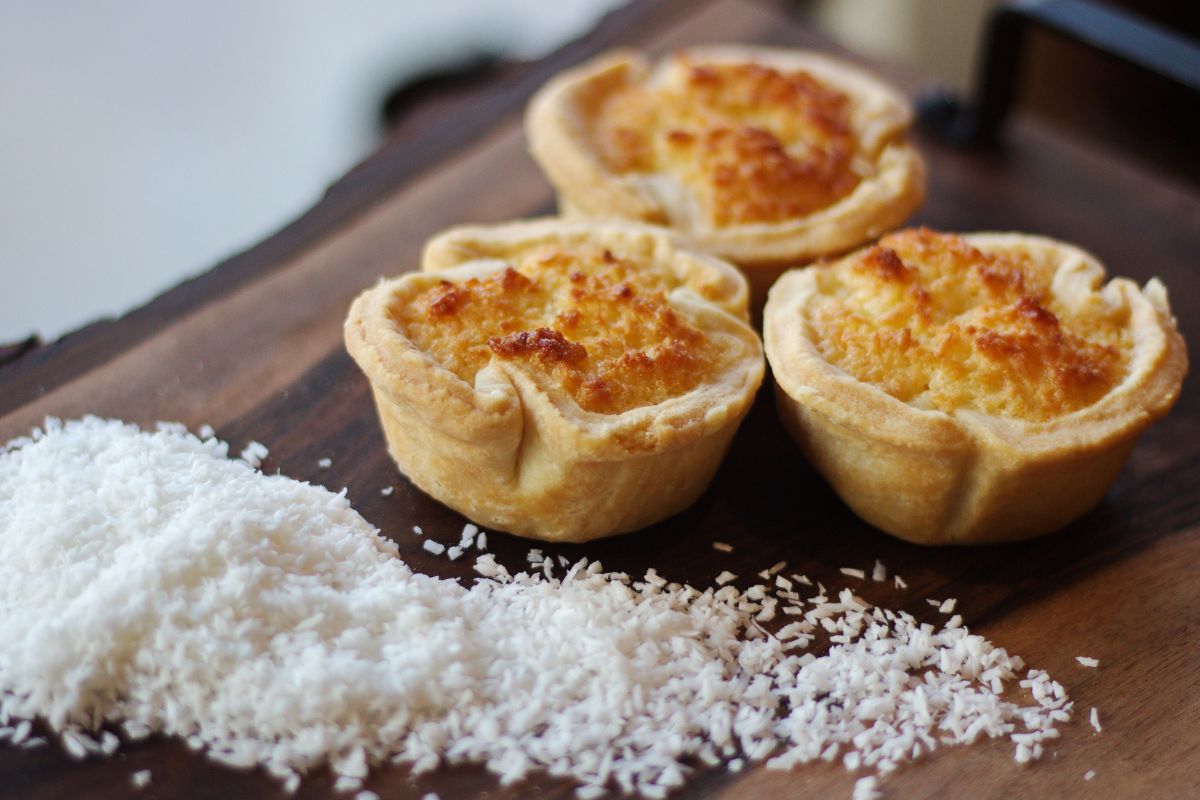 These miniature milk tarts are a great example of the versatility of this recipe, and how with a few tweaks they could almost be something different entirely.
These milk tarts use shredded coconut, sugar, and buttermilk to create a wholesome, comforting flavor.
When topped with a maraschino cherry, these really do look amazing. Too good to eat in fact – well, almost…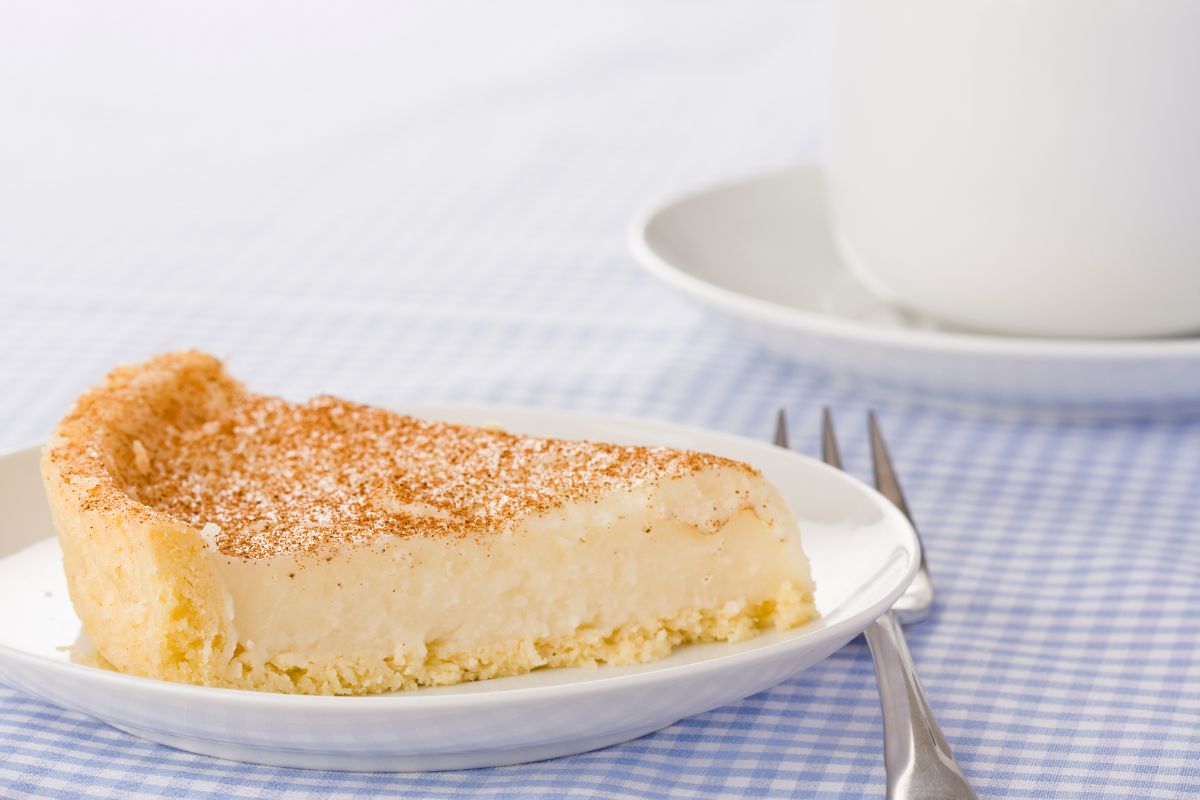 This traditional recipe really does the South African melktert justice, and pays homage to the great culinary tradition that has defined this worldwide obsession.
With simple ingredients, and flavored with vanilla extract and cinnamon sticks, this really is a representation of the dish that started it all, and you will be astounded by how much flavor is packed into something so simple and unassuming.
These are also incredibly easy to make at home, and with little time and effort you will have a wholesome dessert to enjoy with your friends and family after dinner.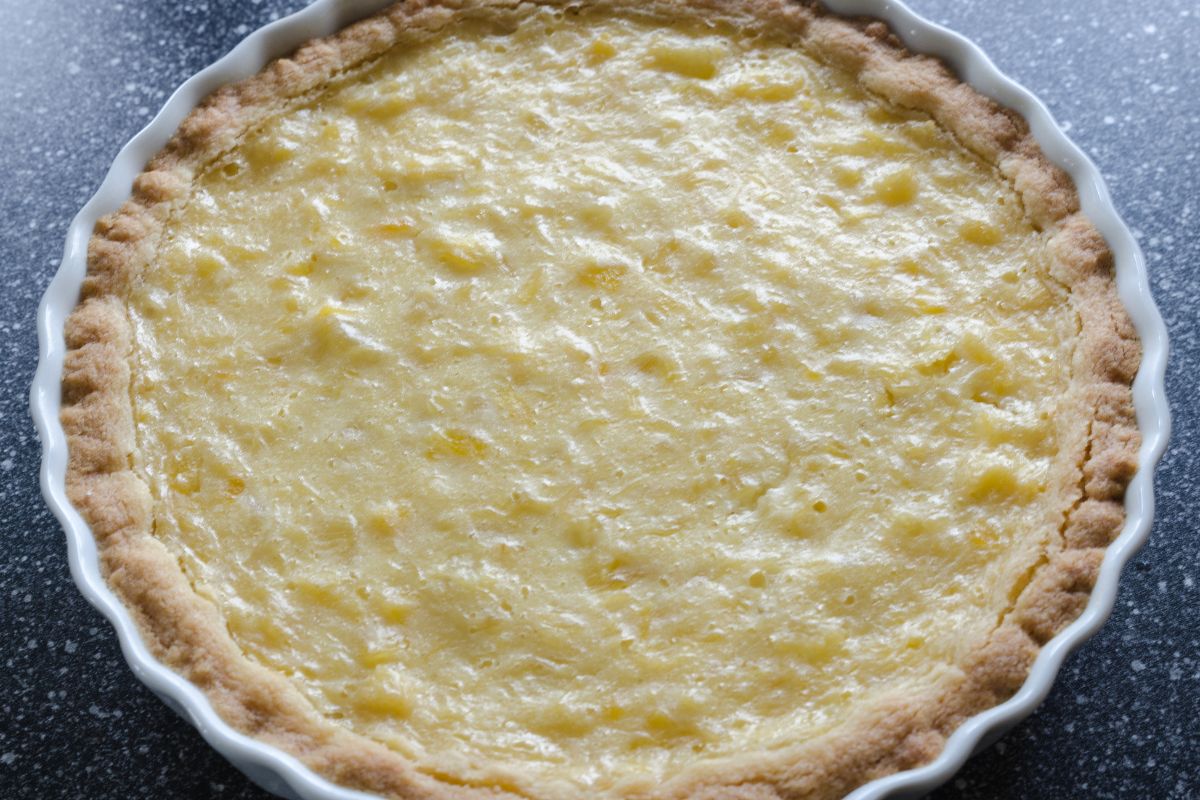 For something altogether different, why not try this pineapple milk tart?
The sharp, tartness of the pineapple pairs nicely with the softer flavors of the milk tart, making a perfectly balanced dish that is a great addition to any occasion.
This really feels like a taste of summer, and makes an already light dish feel even lighter – making it a great after dinner treat for those warm summer evenings when your sweet tooth is calling.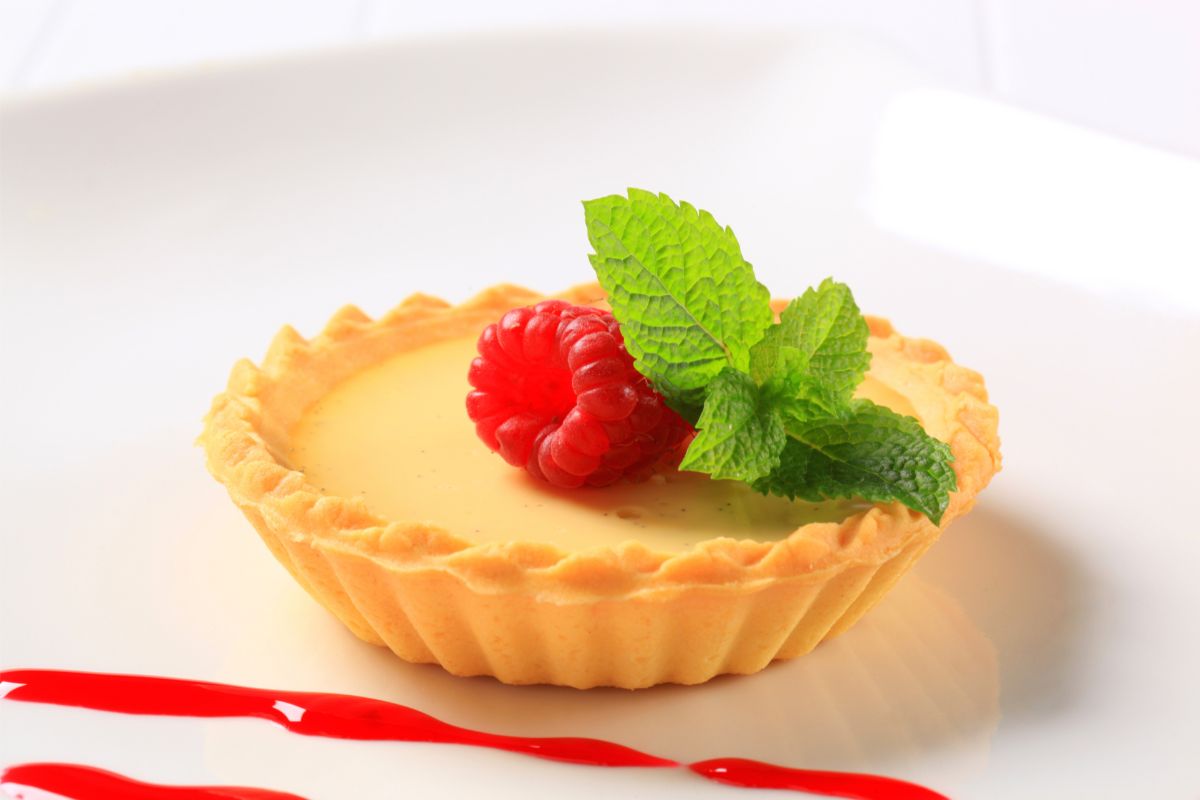 This custard milk tart recipe does the opposite, taking the lightness of the tart and incorporating a rich, creamy, thick custard topping to create a wholesome, satisfying sugar fest.
As such, this feels like the perfect fall/winter dessert, offering something comforting for those cold winter nights when you just want to wrap up warm and block out the world.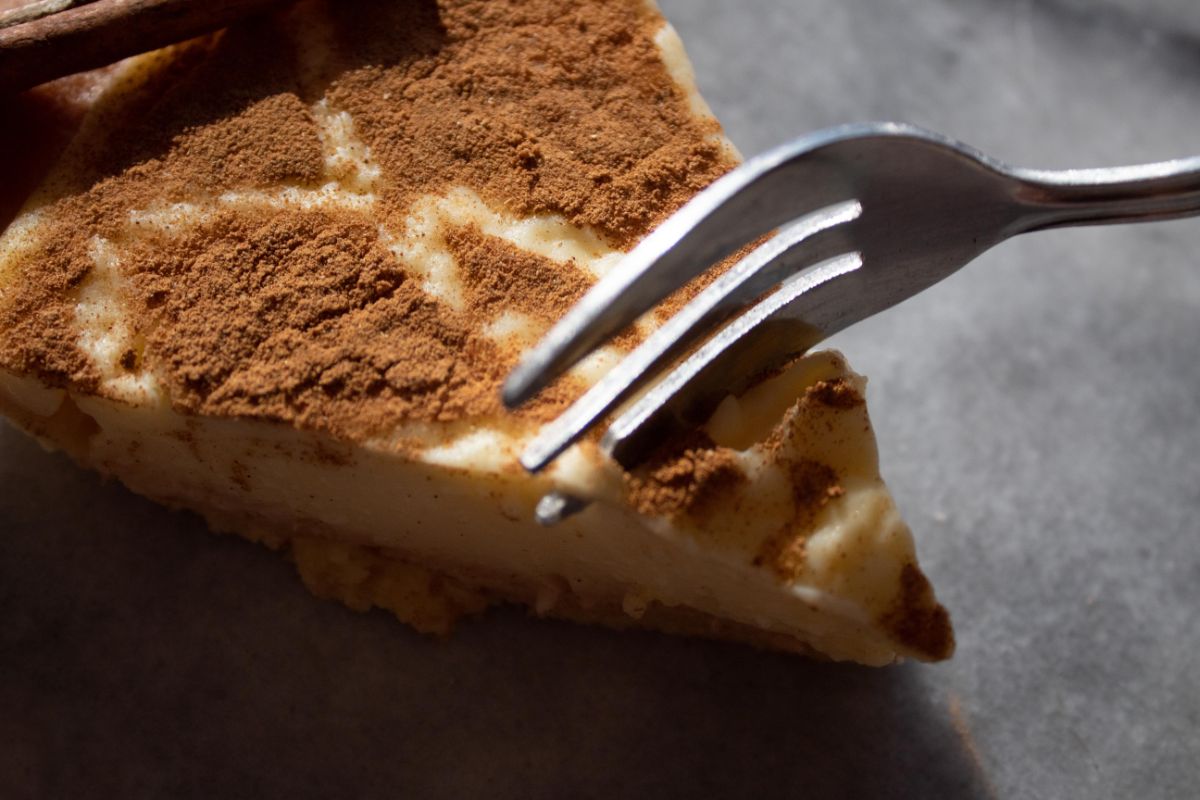 Of course, the topping isn't the only thing you can adapt and change.
This recipe takes the usual pastry base and replaces it with crunchy, compressed biscuit crumbs – adding a whole new level of texture and flavor to this old favorite.
This is characteristically subtle, and very much takes a leaf from the ethos of the original dish – which is one of potent minimalism.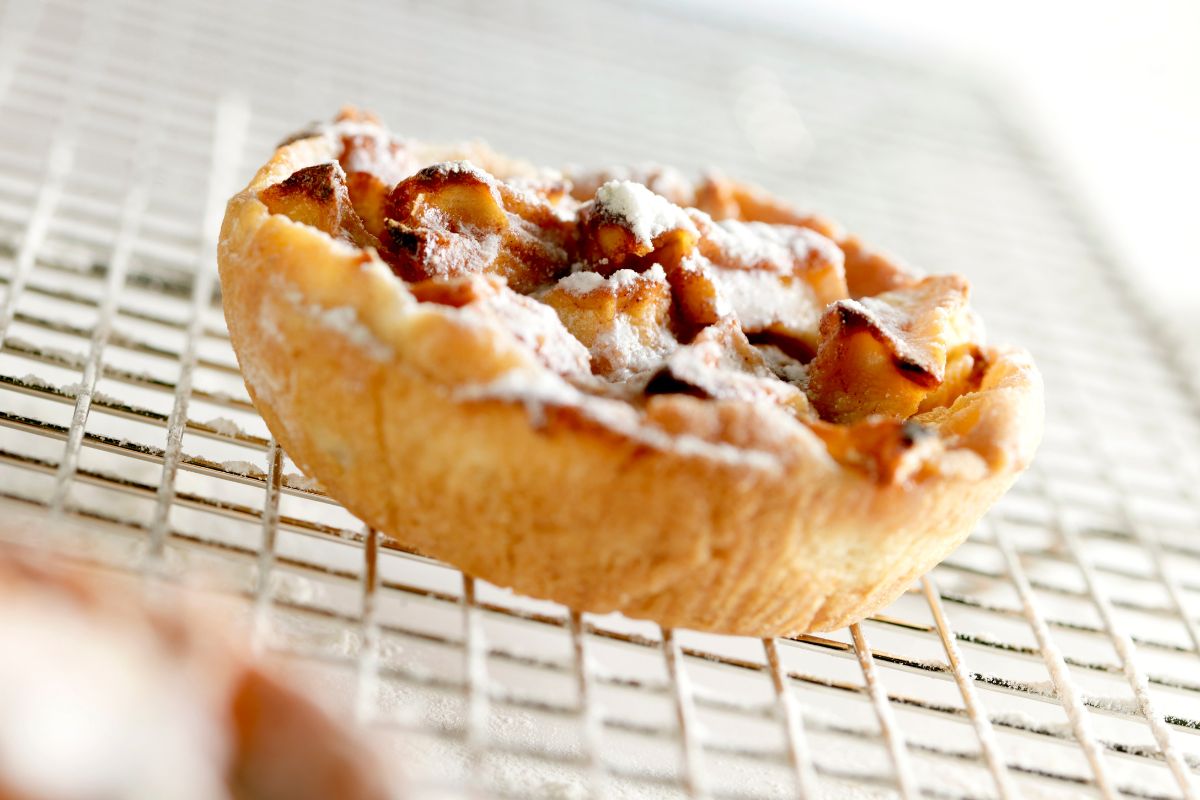 This is commonly made and consumed in Portugal, where it remains a firm favorite amongst customers and confectioners alike.
This too is simplistic in design, and very much lets the flavor of the cinnamon do alot of the heavy lifting.
This couldn't be simpler, yet somehow manages to stand alone from the others on this list thanks to its defined flavor, distinct presentation, and overall deliciousness.
If there was one thing that this dish could communicate, it is the importance of simplicity – using ingredients that serve a distinct purpose.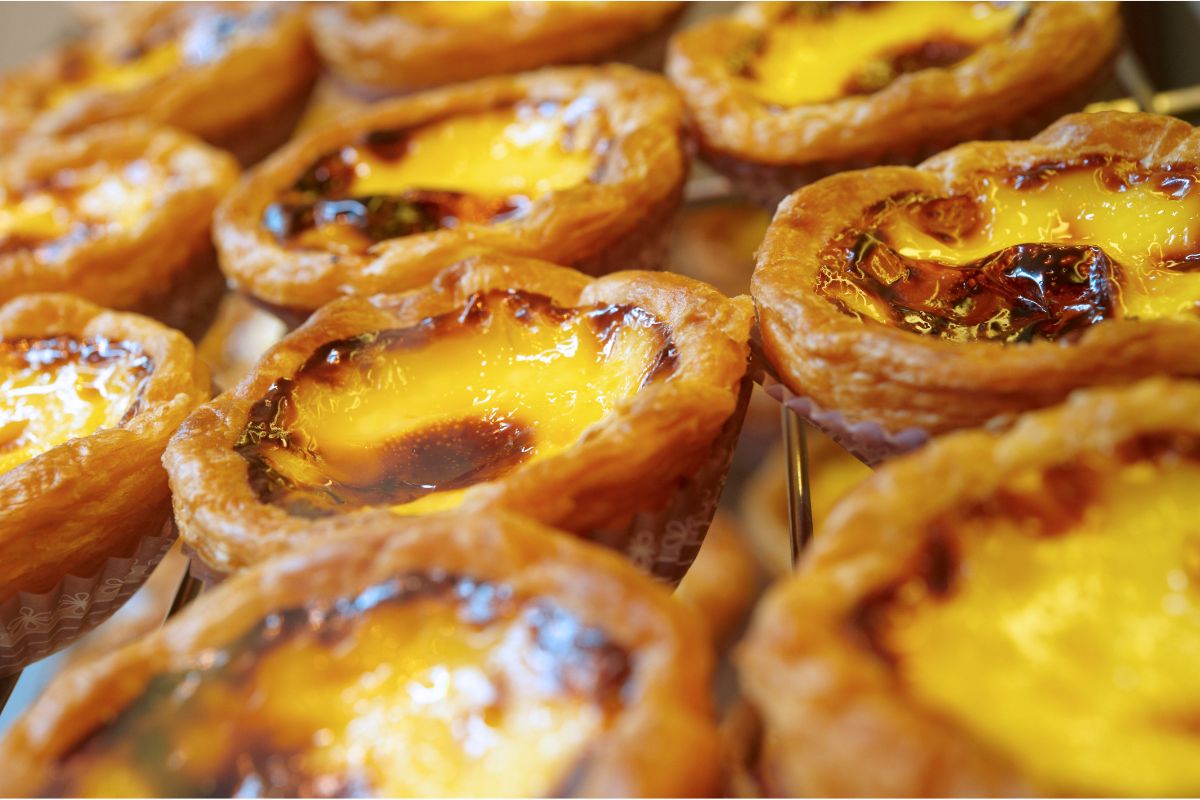 These simple tarts are a prime example of Portuguese street food, and are a perfect on the go snack, thanks to their crispy outer shell, and their gooey centers.
The ingredients are basic, and the only flavor used is the milk and sugar, which give is a subtle softness – much like fried dough – creating the perfect blank canvas upon which you can create your own concoctions.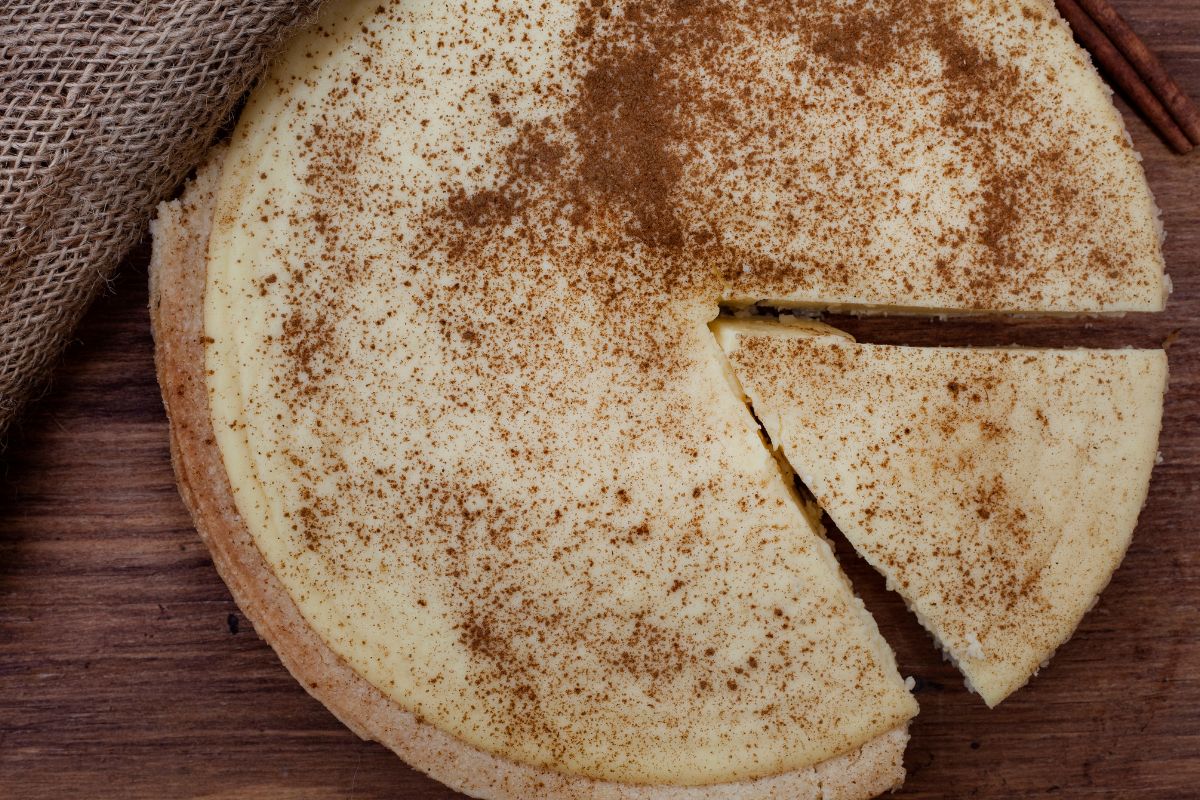 For those who aren't sure, Ayrshire is a county in south-west Scotland, famed for the Ayrshire cows with their distinctive white bodies and brown spotting.
This Ayrshire milk tart is made with the milk from these cows, and incorporates almond essence, vanilla extract, and cinnamon to create a simple yet complex com
For anyone looking for a rustic dessert that is low in calories but rich in flavor, these might just be the ones for you.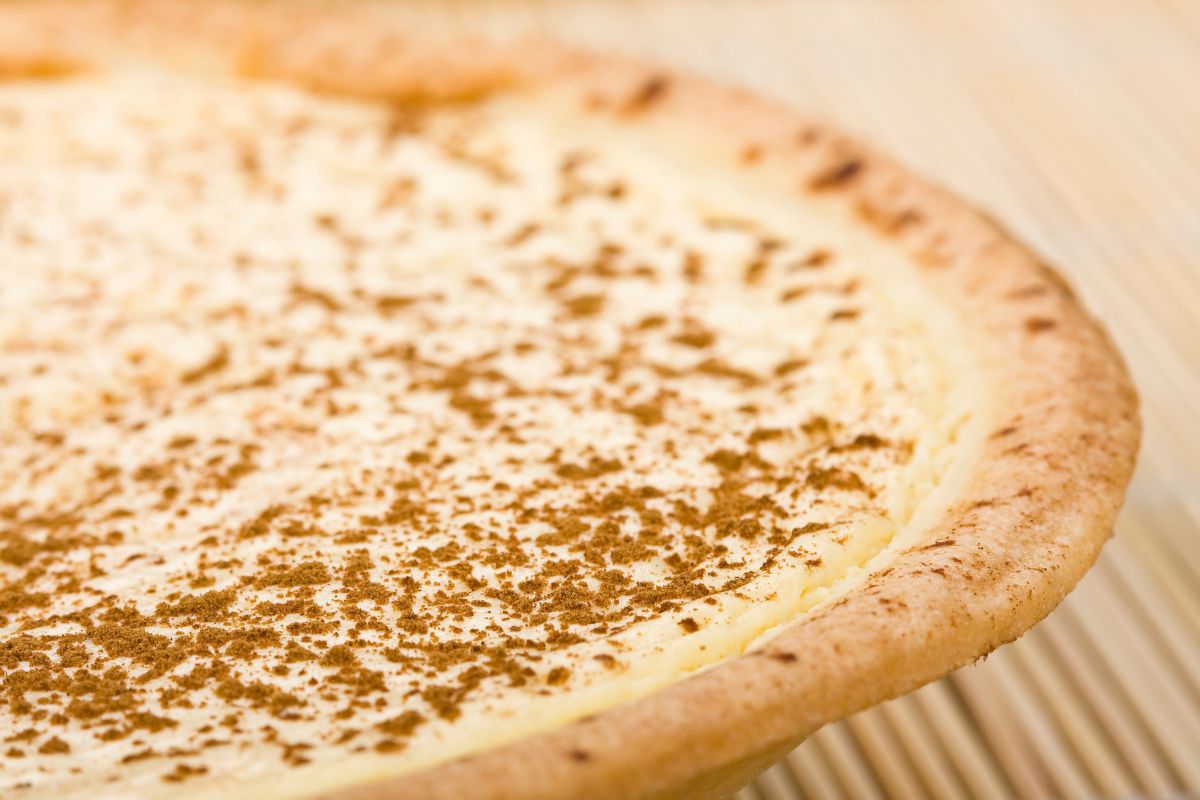 For those who don't consume dairy products, there are also countless dairy free recipes on the market.
This recipe for a soy milk tart incorporates soy milk, utilizing the same processes and other ingredients to create the perfect guilt-free dish for those so inclined!
The beauty of this simple dish is that it is easily created, and this soy recipe is testament to that fact – as even when the main ingredient is removed, there are still ways and means to create something great.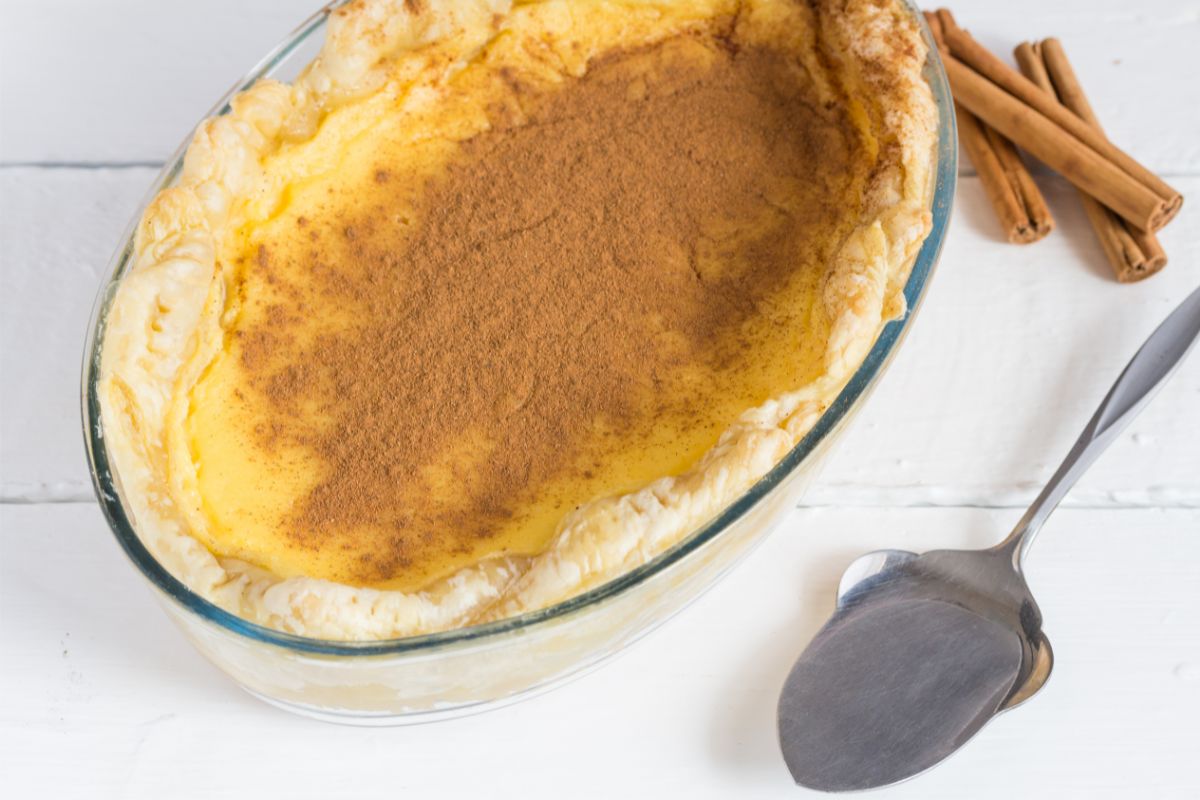 If you are unfamiliar with the name Cape Malay, they are a community of Muslims native to South Africa, which have their own distinctive culture within both Africa, and Islam.
These Cape Malay style tarts incorporate the usual ingredients, along with cardamom pods, sunflower oil, and almond essence to create a fresh, distinct take on this classic South African dessert.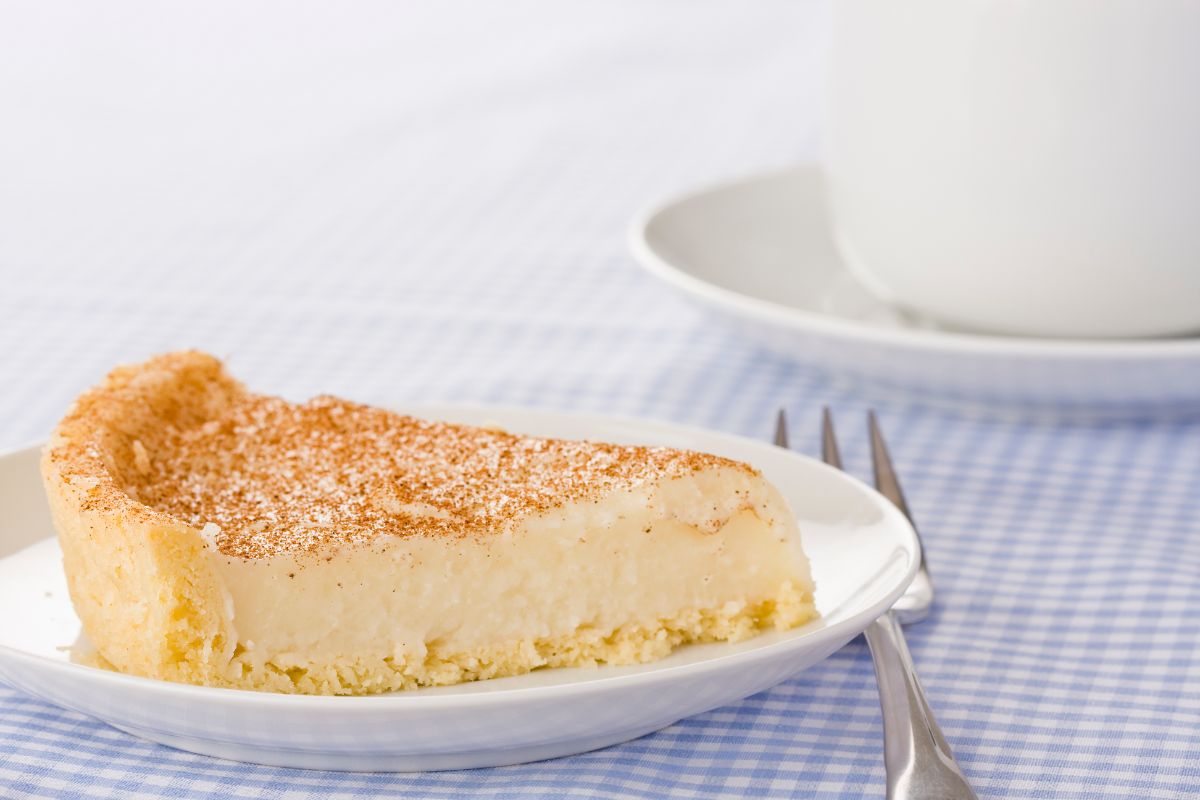 As with crustless quiches, there is also a crustless milk tart – a softer, fluffier textured dessert that has all the taste of the original recipe, albeit without the crunchy pastry surround.
There isn't a whole lot to say about this dessert, but the fact of the matter is that it is delicious, soft, and wholly comforting, granting it a firm place on this list of recipes.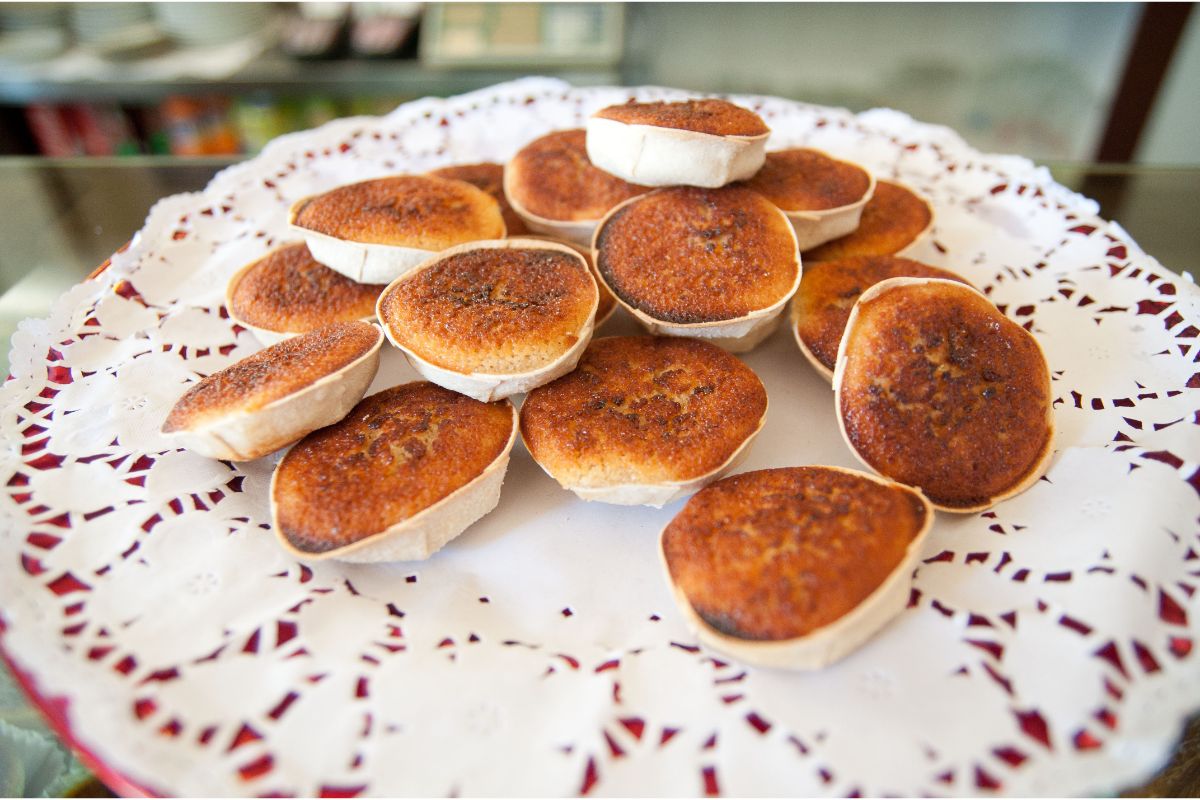 While the lemon tart might be a staple of this culinary style, the orange variant is somewhat underrated, despite the fact that it too is distinctly zesty and delicious.
Somewhat less sharp than the lemon tart, the orange milk tart has a softer, tangy flavor palette, which pairs well with the fluffy texture of the tart itself, creating something understated, wholesome, and downright tasty.
There isn't much we could say about this dish that it doesn't say for itself, but if you do have the ways and means to experiment with this dessert, then by all means do so. You will not be disappointed!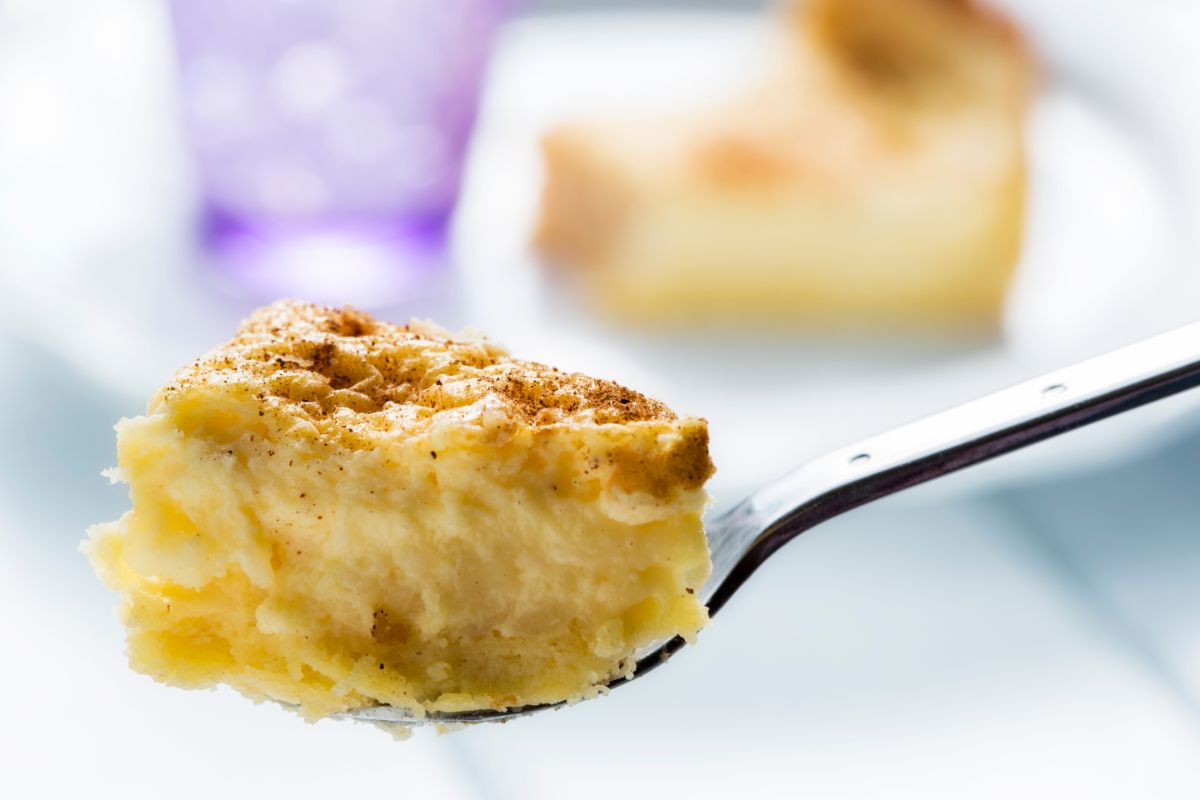 The name Banting refers to the Banting diet developed by William Banting – based on a diet of low carbohydrates and high fats.
This is somewhat similar to the keto diet, and this milk tart is the perfect workaround for those wanting to experiment with desserts without the guilt of consuming too many carbs.
Using natural sugars like coconut and honey, this milk tart is a nourishing, wholesome take on the classic dish, and in many ways is more vibrant than the original.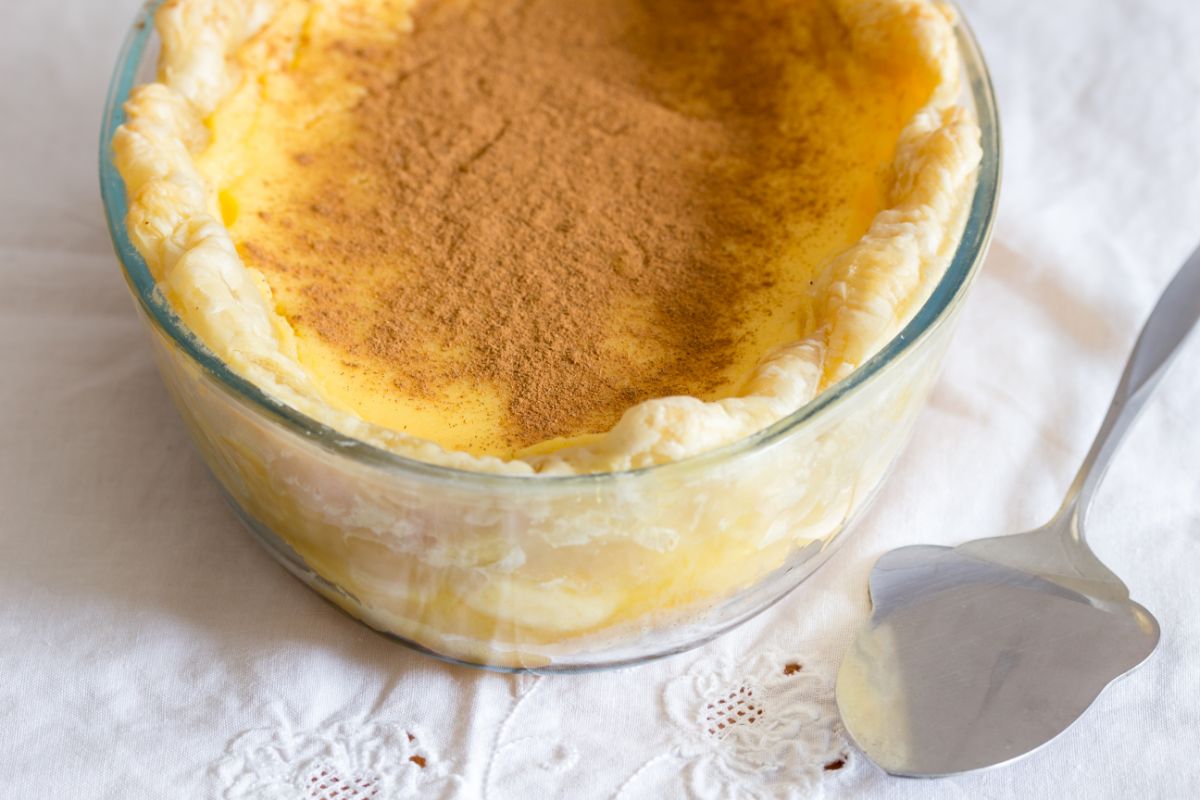 Taking inspiration from creme brulee, this bruleed milk tart has the characteristic crispy top, created through the burning of the top surface of milk and sugar until brown.
This is a classy and distinguished take on the traditional recipe, and very much adds a Michelin star topping on a relatively simple, street dessert.
However, the taste really does speak for itself, and should be tried by fans of either dessert.
Final Thoughts
And there we have it, everything you need to know to make the perfect milk tart at home.
There are many ways you can modify this simple yet versatile dish, all of them delicious in their own unique way, and bringing something a little different to the table.
This is very much a 'blank canvas' dessert, and it is just waiting for you to add the color and the magic.
So, if you are looking for a new dessert for your home cooking, then why not try some of these? Something tells me you won't be disappointed!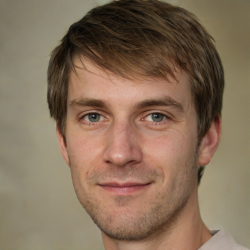 Latest posts by Mark Williams
(see all)