Are you looking for a new mini cherry pie recipe to try at home and aren't sure where to start? Maybe you are looking to make a mini cherry pie for the first time and need a recipe?
Or are you curious and want to know more? No matter what the question is that brought you here, we have the answers for you!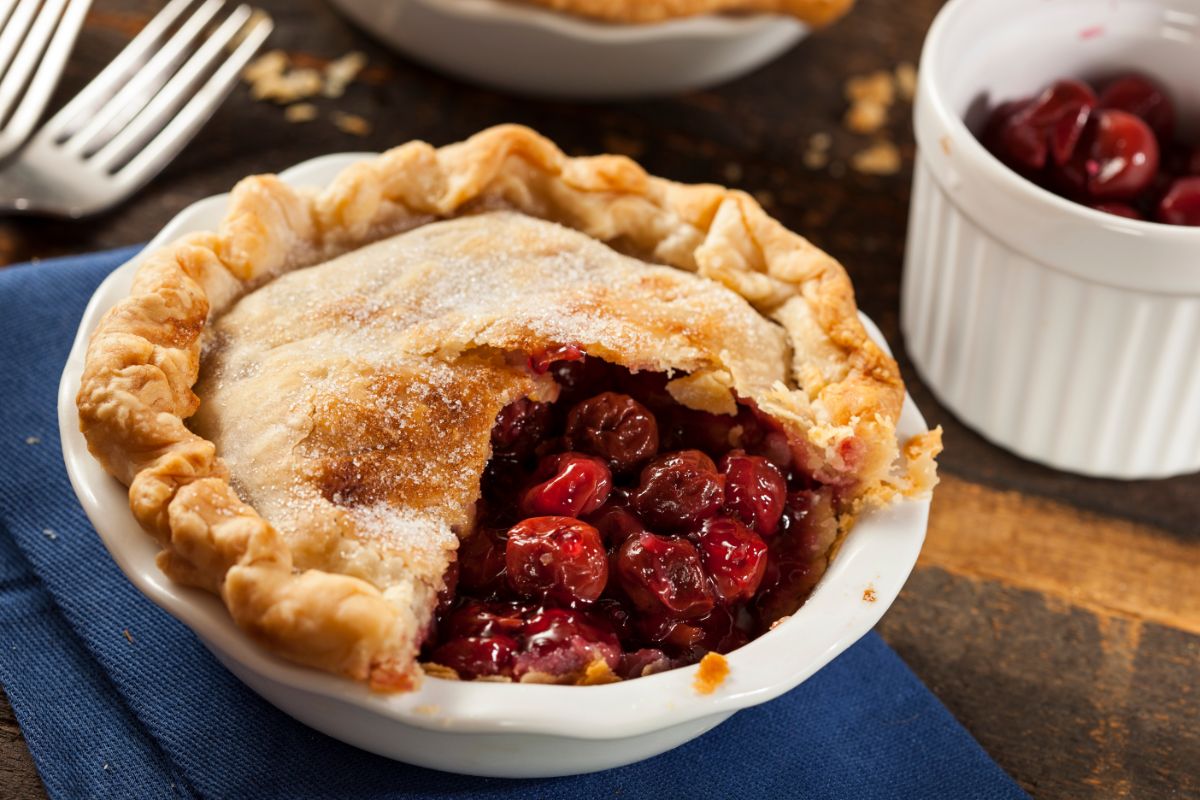 Finding an amazing cherry pie recipe can be tricky! You can find yourself scrolling for hours and still wind up empty-handed. With all these recipes out there claiming to be the best, how do you know which one you should believe?
Frustrated and overwhelmed, you start to wonder if you will ever find the right mini cherry pie recipe for you. 
Well, no more! Today we are here with the answers you need. Just keep reading to find 13 amazing mini cherry pie recipes you can make at home.
No matter your preferences or dietary requirements, we are sure there will be a recipe here for you! So let's get into it and start our list now. 
First up, we have this delicious mini cherry pies recipe that needs only six ingredients! These ingredients are widely available and super affordable to purchase too, so anyone on a budget can enjoy these delicious pies.
The recipe is super easy to follow too as you will be purchasing the pie crusts rather than making your own. Some might say this is cheating, but really, who has the time? Grab the pie crusts and make some mini pies your whole family will love!
For those that want a no-fuss recipe, try this one! It only has 3 ingredients, but still makes a sensational mini cherry pie!
Again, we are using refrigerated pie crusts, but that just means this recipe is super easy to follow! You can expect your pies to be cooked in less than an hour, how fast is that? 
For those short on time but want to enjoy a delicious pie with a sharp and fruity center, these 3 ingredient mini cherry pies are the ones for you!
These vegan cherry pie cups are sensational! They are essentially an open top mini pie and allows you to enjoy the great taste of cherries paired with some beautiful vegan pastry.
Unlike the other recipes we have suggested, this one requires you to make your own pastry. Thankfully, all the ingredients are super easy to get hold of, and they shouldn't cost you a lot of money either! 
You end up with a light and crunchy pastry that works wonderfully with fresh or canned cherries.
These gluten-free mini cherry pies are not only delicious but adorable too! They feature a small heart on the top with the cherry filling in, perfect for Valentines!
Don't worry if making a heart sounds beyond your baking skills, the recipe walks you through the entire process, so you can't mess it up!
It might take a little practice to get the heart shape perfect, but that is the beauty of baking. Just make sure you take your time and don't beat yourself up if your first few hearts are a little wonky, it's the thought that counts!
If you want to try making your own pie crust, then this is the recipe for you! Not only is it a super easy recipe to follow, but the result is delicious mini cherry pies that you and your family are sure to love!
Even though you are making the crust yourself, the recipe only takes an hour and a half to come together, compared to making a whole pie, which is no time at all! You only have four steps to follow too, it couldn't be easier to make these mini pies yourself!
That's right, we have another mini cherry pie cup recipe for you! These cups are super quick to make too, you can prep them in just 15 minutes! It's the perfect recipe for anyone in a rush that still wants to bake.
Not only is it super quick to make, but only requires 2 ingredients and you can enjoy 12 mini cherry pie cups! We found the recipe works well with a can of cherry pie filling, or you can use fresh cherries if you prefer, the choice is yours!
These mini cherry pies are made in a muffin tin, making them super easy for you to make! The tin will do the hard work of shaping the pies for you, all you need to do is add your mixture and you are good to go!
It's ideal for those that don't want to spend ages fiddling around with pastry. 
You can also adjust this recipe to suit your tastes perfectly. We recommend adding some cinnamon or nutmeg to give the pies a little spice and additional flavor. Trust us, you won't regret it!
This mini cherry pie recipe is fantastic, and can be made using frozen puff pastry sheets! Just make sure you thaw the sheets in the refrigerator first and you can make these pies in no time!
Allow two hours or so for the sheets to thaw, and then just thirty minutes for these mini pockets of goodness to make! 
Using the puff pastry is ideal for anyone in a rush, plus it gives these pies a super flaky pastry!
If you don't want to spend ages baking, then try these no-bake cherry cheese pies! They can be made in just fifteen minutes and then left in the refrigerator to chill before serving.
Leaving them for a few hours helps the cream cheese filling set, and provides a light and creamy taste to these wonderful pies. 
It's a different way to make and serve mini cherry pies, and one we recommend trying today!
Just when you think it couldn't get easier to bake, we have this wonderful recipe for you! This recipe has just four ingredients, including a cake mix that takes all the stress out of baking for you.
All you need to do is follow the four simple steps and you too can enjoy these tasty pies! You'd never tell that they are made with a cake mix either, and we are sure you will be able to fool your friends too.
Can't decide between a cherry pie or a crumble? Then combine them with this tasty recipe! These mini cherry pies have a crumble topping and a delicious and fruity filling you are sure to love.
They are so quick to make too! In just 20 minutes, you can enjoy these pies made with graham crackers! It's ideal for anyone in a rush, who still wants to enjoy a delicious pie.
You can speed up the process too by purchasing cherry pie filling rather than making your own. 
If a mini pie is too big for you, try these bites instead! You get all the flavor of a cherry pie, but in a far smaller size! These bites are super easy to make too and are perfect for desserts or to fill a table at a party.
Everyone will think you put a lot of effort into these mini pie bites, but actually, they took you less than an hour to make! We recommend adding some almonds to the top of the pie too.
This will bring out the flavor of the almond extract and add some more texture to the crumble top!
Finally, we have this delicious recipe using frozen cherries! Now you can enjoy a mini cherry pie no matter the season! Frozen cherries are often cheaper than fresh ones too, so you don't need to spend a fortune to enjoy your favorite dessert.
You can use pie dough and puff pastry to make these mini pies too! If you want to speed the prepping and cooking time up, use a store-bought pastry or pie dough.
You won't need to spend ages in the kitchen and can get straight to enjoying delicious mini cherry pies! 
Final Thoughts
And there you have it, 13 amazing mini cherry pie recipes to make at home!
Regardless of your baking skills, we are sure you will have found a recipe here that you can make at home. Just be sure to follow the instructions carefully and use any tips we have suggested for the best results!
In no time at all, you will have a delicious mini cherry pie to impress your friends and family with!
Happy baking!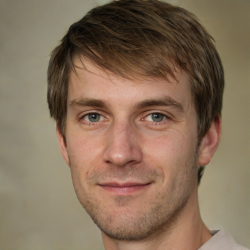 Latest posts by Mark Williams
(see all)