I've never met a person who doesn't enjoy chocolate desserts, and mini chocolate tarts are no exception!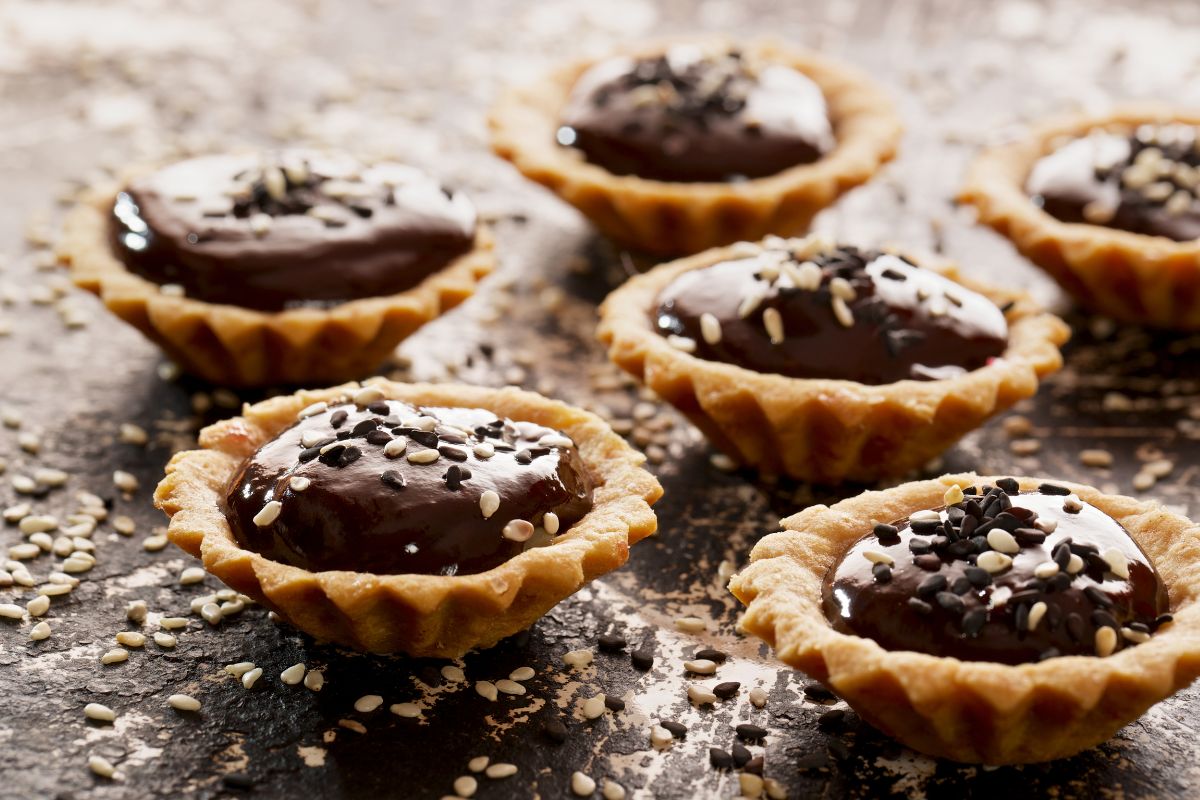 There are hundreds of variations on the mini chocolate tart. In this article, we will explore 15 amazing recipes for you to try at home.
Whether you're baking with the kids, or you're baking for a dinner party or bake sale, there is something on this list for everyone. Let's get started!
These chocolate tarts take only 15 minutes to prepare and they will be a huge hit with your friends and family. You will mix together fresh raspberries, smooth chocolate and some coffee flavor in these delicious little tarts.
Mix these flavors together in phyllo shells and you will have a delicious dessert.
This recipe is super easy and the kids will love joining in with it! This recipe makes 30 of the mini tarts as they are such a small size. Don't let the numbers fool you, though.
It is almost guaranteed that you won't have many leftovers from these tarts as they are so deliciously addictive!
This is a very sweet and decadent baked treat. If you're a chocolate and caramel lover (who isn't?), then you should give this deliciously impressive dessert a try.
The salt and sweet flavors complement each other wonderfully.
These tarts are great as they can be stored overnight and made ahead of time so that you don't have to worry about making them on the day that you need them.
If you do make them eat straight away, make sure you give them enough time to set.
This recipe makes some delicious mini chocolate tarts. They are bitesize, meaning people will definitely be coming back for more!
It is a good idea to stack the pie crusts on top of one another and cut them out a few at a time to save time. This recipe makes 5 dozen tarts, so cutting out this many pie crusts would take a long time.
This recipe is fairly simple and it takes around 30 minutes to prepare and 50 minutes to bake and cool. Give these mini chocolate tarts a try today!
This recipe makes about 12 tarts. The raspberry flavor in the tarts complements the chocolate fantastically and these tarts are a hit with kids and adults alike.
Ensure that you leave these tarts in the refrigerator after you have made them long enough so that they set properly.
You don't want to end up eating them before they are ready and having runny pies.
This recipe is just as professional as any restaurant desserts. While these mini chocolate tarts are valentines themed, they can be made all year round for any romantic treat.
If you're having a simple, romantic dinner at home, these tarts are perfect. They're easy to make and absolutely delicious.
The chocolate crusts are a great addition which not many of the recipes on this list contain.
The chocolate mix on these tarts is white chocolate and the tarts are light and tasty.
These tarts are super easy to make and don't require many specific ingredients.
Most of what you need to make these tarts, you will already have at home. They look fantastic but take very little time and effort.
The flavors of these tarts are absolutely delicious, and the contrasting sweet and salty flavors complement each other fantastically.
You shouldn't be fooled by the complexity of their look, these tarts are super quick and easy to make.
These delicious mini chocolate tarts are perfect. They use a shortcrust pastry that you can either make yourself or buy from the store.
These are then filled with caramel and finished off with a milk chocolate ganache.
You can then add a drizzle of chocolate syrup on the top of the tarts, or a drizzle of melted white chocolate.
These no-bake mini chocolate tarts look great as a dessert. They are so easy to make and don't even require any baking.
They take a matter of minutes to whip together, and you will impress your guests with these tarts.
You can add some fresh fruit to these tarts to add to the aesthetics even further. Some strawberries, blueberries and raspberries look the part and complement the flavors of the tart really well.
Don't be afraid to serve these tarts with some cream or ice-cream, too.
These tarts are great in every way. The size and taste of these tarts are great and the chocolate and peanut butter flavors complement each other.
These tarts will be super popular with your friends and family, and I guarantee you will get lots of compliments on them.
This recipe makes 18 mini tarts. You can keep them refrigerated for a few days, however, with this fantastic recipe you won't have to worry about them going to waste.
There's no way your friends and family will be able to resist the temptation of these delicious treats.
They are not too difficult to make, either, so don't be surprised if you find yourself whipping up some more because they are so in demand.
These mini pear and chocolate tarts also contain caramel. They are delicious and the flavors complement each other fantastically.
These tarts are not super easy to make as they contain quite a few different ingredients and steps, however it is totally worth it.
You should give these tarts a try. Their size is perfect for serving after a dinner party, and you will definitely wow your guests with this one! You can choose to serve these tarts with some cream or ice-cream.
This recipe makes one big tart that can be cut up into slices. However, you can always opt to use this tart recipe to make mini chocolate tarts, too.
The fudgy filling is flavored with orange and this is baked in the pastry.
The finishing touches are what sets this tart aside from the others, as well as the orange chocolate flavor.
The presentation on this tart is difficult to replicate, so don't be disheartened if you can't recreate it immediately. Give it a few gos before you give up and remember: patience is a virtue!
These tarts are delicious. The tarts are topped with a chocolate and Baileys ganache which is followed by a salted caramel layer and then a shortcrust pastry.
The sprinkle of sea salt brings out the flavor in the tart, too.
The title of these tarts is quite a mouthful, however all of the ingredients listed make the tart what it is. These vegan tarts are fairly simple to make and they don't even require any baking.
They look absolutely delicious and very presentable. They have lots of different ingredients, so get stocked up and try these tarts out!
The flavors go really well together and you won't be disappointed.
It can be difficult for those who follow a vegan diet to enjoy chocolate based treats, however, you really won't be disappointed with this recipe.
It brings together so many different flavors and it will really impress your guests.
These mini dark chocolate tarts come with salted caramel sauce on top. You can find out how to make your own salted caramel sauce in the recipe, and it takes only 10 minutes!
This is a great skill to take with you as it will be useful in all of your baking going forward. These tarts are perfect party food snacks, and they will really impress your guests.
You can opt to use store-bought pastry cases, or you can make your own shortcrust pastry. Either way, these tarts will impress as they are show stopping in every way!
Chocolate and raspberry have always complemented each other very well, and it is no exception in these tarts. These are the only tarts on the list that opted to use white chocolate – and we are definitely here to give it a try!
They have a creamy filling that is made from a combination of white chocolate and cream cheese.
The raspberry flavor on this dessert comes in the form of fresh raspberries, giving the tarts some freshness and adding to the overall aesthetic of the tart.
Final Thoughts
On this list, we have plenty of variations in mini chocolate tart recipes. Whether you're a white chocolate lover, a chocolate orange extraordinaire or a salted-caramel fiend, there is definitely a recipe on here for you.
Give some of these a go and you are sure to find your perfect, show-stopping recipe.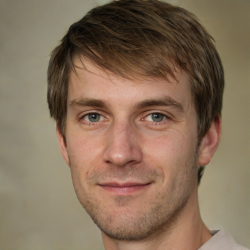 Latest posts by Mark Williams
(see all)