Mini lemon tarts are known to be a very summery dessert.
This article will look at some recipes for the classic dessert, as well as some variations of the normal lemon tarts that you would imagine.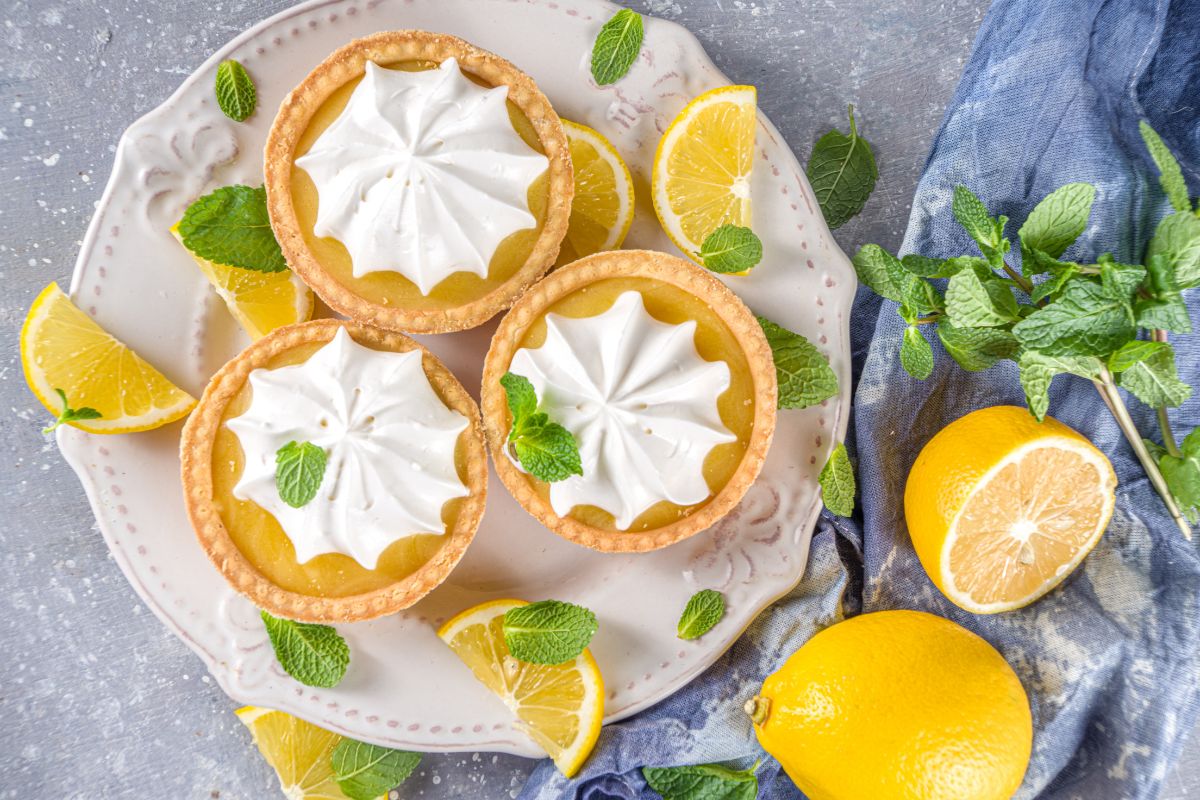 Lemon tarts are a very popular dessert, and they are often made as party food, or dinner party desserts. Let's dive into some great lemon tart recipes!
Let's kick this off with a very simple and easy recipe to start with. They are full of flavor, with the bright lemon filling complementing the coconut pastry and the cashew nuts.
These tarts are vegan and gluten-free, making them a perfect choice for those who have dietary requirements.
The beauty of this recipe is that you won't even notice that they're vegan friendly or gluten free, they still taste just as delicious as other lemon tarts.
These lemon tarts are a delicious summertime treat that are perfect for warm days. They are great served cold, or at room-temperature.
Even if you follow a strict keto diet, you still want some sweetness in your diet. These lemon curd tarts are perfect for this.
These mini tarts are stuffed with homemade lemon curd.
This lemon curd takes only 10 minutes to make, and you will have a delicious dessert from it! The tarts are also topped with fresh berries which add some great flavor to the tarts. This fruit also adds to the aesthetics of the tart, too.
These mini lemon meringue tarts are such a great size. They are a great treat which are full of delicious lemony filling and topped with sugar meringue.
You can't go wrong with these flavors. These tarts will go down a treat with all your friends and family, so make sure that you make enough!
You can always make these tarts the day before they are needed and store them in the refrigerator.
This way, you won't have to worry about making the tarts on the day that you need them, as they will stay fresh.
These tartlets start out because of their delicious soft, cookie-like crust. The lemon curd is also delicious, as it is smooth and full of flavor.
These tarts are topped with some cream, giving the finishing touches to a great dessert.
You won't need any special equipment to make these tarts, you can just use a mini muffin pan and it will work perfectly.
This recipe makes 36 tarts, so you may have a few leftovers. That isn't a problem, though, as these tarts will last a few days if they are refrigerated.
Be careful of the fresh cream, though!
These mini lemon tarts are shaped like flowers, and this is enough to impress anyone! The bite sized dessert is perfect for special occasions and the colors compliment bright and optimistic events.
They are perfect springtime treats, working well at Easter and Mother's Day. They are also great birthday tarts and look fantastic at bridal and baby showers because they are so bright.
Not only do they look great, they also taste great. The lemony filling is made to perfection and the light sugaring on the crust finishes these tarts off fantastically.
The crust on these tarts is very easy to perfect, and they come with their own twist. They are honey-sweetened.
This is very appealing and complements the flavors of the rest of the tart very nicely.
The cinnamon flavor that is also added to the crust turns what would usually be a summery tart to an all-year-round tart, as the wintery spice links the tart to the festive season.
You can also try a different kind of crust with these tarts. Coconut and macaroon crusts work very well with the flavors, however, sometimes the lemon flavor can overpower the flavor in the crust.
These mini raw lemon tarts are delicious and easy to make.
They are sugar free and have a very creamy center which is fresh because of the lemon flavors. The nutty base is moist and appealing.
This recipe is free from refined sugar, making it quite a healthy alternative to a number of other desserts. It is very quick and easy to make and doesn't require any baking.
This makes it a perfect recipe to make as finger food at a party or as a delicious dinner party dessert.
These festive lemon tarts are a great choice to make over the Christmas season. They are light and fluffy, which not all lemon tarts are.
Often, the lemon filling in the center of the lemon tarts are creamy or custardy, but they are much lighter.
They will look great on a Christmas spread because they have Christmas shapes cut out of the pastry, creating a window through to the spiced lemon filling.
These will definitely be a hit among the whole family during the Christmas season.
These tarts take around 20 minutes to make, and they will definitely be worth it.
This is a great twist on the usual cherry bake well which offers a very elegant and summery alternative to the usual dessert. This recipe will take around an hour to make.
This recipe includes the ingredients to make 6 bakewell tarts, so make sure that you are aware of this before you start and add more ingredients if you need to make a tart for more than 6 people.
This recipe makes 12 individual lemon tartlets. They are delicate and light and fairly easy to whip up.
You are likely to have most of the necessary ingredients in your pantry already, so just pop to the shop to get the remaining ingredients and you will be well on your way!
Remember, you must give the tarts enough time to cool and set. This recipe allows you to get creative with your decoration.
Use a piping bag to decorate the tarts using melted chocolate.
These lemon cookie tarts have been refined and rebaked until the perfect recipe is reached. They are a great dessert to serve at brunch.
They do take a very long time to make, bake and cool. This recipe makes 48 cookie tarts and they are super delicious.
These tarts last a while if they are kept sealed and refrigerated, so you don't have to worry about having too many leftovers.
This baby chick lemon pie is a great Easter dessert. It is great at a spring party and the kids will love these fun desserts.
They will also love to help bake these pies, and it is always lovely to get the kids involved with baking during the holidays.
These tarts are fairly easy to make and they bring joy to your table at Easter.
These lemon tea cakes are quick to make, taking only 30 minutes to prepare and 10 minutes to bake. However, you will need to leave plenty of time to allow these cakes to cool down before serving.
These cakes aren't very enjoyable if they are still warm when they are served.
This recipe makes between 8 and 12 tea cakes, depending on the size that you go for. Remember, if you're going to need more than this, simply increase the amount of each ingredient.
These mini lemon tarts are super simple, requiring only 6 ingredients. They are a great dessert option for lots of different occasions, whether it is a very casual afternoon, or a formal holiday.
They look great and the fresh strawberry on top adds to the look. The individual tarts are very easy to serve and share, saving you having to cut slices for your guests.
These lemon meringue tarts are delicious and beautiful to look at. The raspberry sauce that tops off the tarts makes the flavors pop and they are very popular for holidays, birthdays and special occasions.
The meringue is nice and crispy because it is torched. The meringue is also very light and fluffy, making these lemon tarts look absolutely great.
If you serve these at a dinner party, your guests will be blown away.
They do take some making, though, and it may take a little while for you to perfect them as they are shown in this recipe.
Final Thoughts
You have a huge range of mini lemon tart recipes above to choose from.
Whether you're looking for tarts to serve at an occasion or casual tarts to have as an afternoon snack, you will find what you're looking for here. Make sure you give lots of different recipes a go even if they don't appeal to you too much.
You never know what you might enjoy, and it's always good to try new things!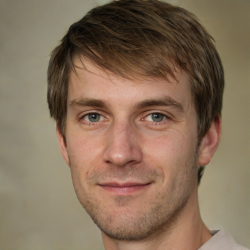 Latest posts by Mark Williams
(see all)