Blueberry is one of the best berries to use in baking. You can use the blueberries in any kind of pie recipe, or you can make a dessert sauce with the berries.
Have you ever tried peach and blueberry pie? If you haven't, you are missing out. This peach blueberry pie is one of the best recipes you can try because it is fresh and exciting.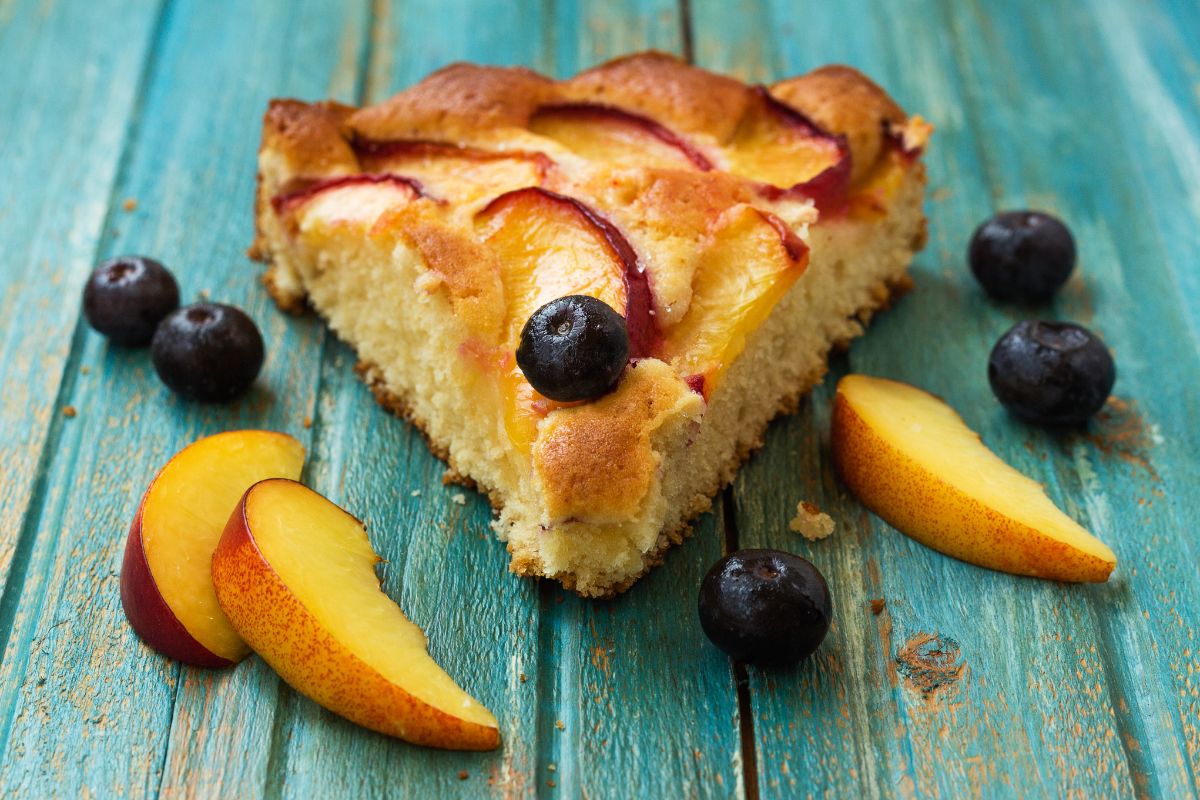 These 15 Amazing Peach Blueberry Pie Recipes To Make At Home will have you wondering why you didn't try this recipe sooner. It is simple and quick to make and your family and friends will love it!
You might think that peaches and blueberries are a bit of a mad combination because of the flavors but they actually work really well together.
This is a recipe with only a couple of steps you need to follow and minimal ingredients which is ideal for someone who doesn't have too much time to spend on it.
Most of the ingredients in this recipe you will already have in your home like sugar, fruit, salt and margarine. It is simple, delicious and convenient.
You just cannot match a lovely, steaming, fresh pie straight from the oven! This fresh pie is something that will blow your mind in flavor and warmth and is something a little bit different to your usual desserts.
This recipe will take a little while to bake up to 2 and a half hours,but the result is definitely something to be excited about. It is a fruity delight with a lovely moist but crisp pastry.
In this particular recipe, the blueberries really take center stage and will surprise many of you with the flavor when baked with the rest of the ingredients! A more traditional take on peach and blueberry pie to die for.
This recipe only takes an hour and five minutes to both prepare and bake which is ideal to just leave the oven to do its work!
This is not only sweet, but it is also very juicy and buttery with the adding topping to this pie. Many traditional recipes don't include this extra feature on top, but the crumble topping really gives it that extra something.
For this recipe, it is best to use fresh fruit and ingredients to really make the pie as juicy as possible if that's the type of texture you want to achieve!
This is definitely the type of pie you will love because it just has everything extra. The crazy crust is referring to whether you want a flaky top crust or a crumble topping, go crazy with it. Sometimes with pies, the more the better because it is a very homely dessert or snack and you will want a lot!
The recipe for this specific recipe is super easy and will help you create a lovely, homemade peach and blueberry pie from scratch!
This is the perfect type of dessert to tuck into on a lovely late summer evening, when the sun is just going down. You can feel the heat of the late sun and the pie in your belly!
The peaches and blueberries compliment each other well for that rich and sweet coordination we all love in a dessert. This specific recipe has very clear instructions on how to make this recipe with several images to help you along the way with some pastry tips which is great for people who are starting out with their baking.
The recipe has a little bit of a twist with the adding ingredient of pecan nuts. Pecan nuts are very popular in many desserts because they carry great flavor and will really enhance your pie if you're a fan.
It is a perfect combination because it has the texture contrasting between the crunch and the softness of the fruit in the middle and also the flavors. If you're a lover of something rich but sweet, this could be the perfect option for you.
Whenever anyone sees the word 'classic' they are immediately intrigued. This recipe can take a little longer to bake as it is done in two sections but it sounds divine and the time taken will really make the difference. You want the juice running down your face by the end after you have crunched into the pastry.
This recipe is also great because it has a great explanation of the steps and also adds in images to help you throughout the process if you're a visual learner.
If you're someone who is not a huge lover of the crust and is mainly there for just the filling, this could be a great choice for you.
This is a Swedish peach and blueberry pie which has wonderful blends which will just make you want to smile.
There are not any out of the ordinary ingredients in this recipe but you might need to go out and grab some almond extract and cornstarch if you don't already have that in your home.
This is a mixed pie because not only does it include both peaches and blueberries, but also raspberries. This is a great combination because it has all three flavors, rich, sweet and a little sour.
This is the type of dessert that you can make whenever because it has so much in it and you will not need too many ingredients.
The colors of this dessert is just incredible because it is so vibrant and fresh and there is also a video as well as written instructions on how to make this dessert which might suit you better!
This one is another that has the unique topping of oatmeal crumb which might not sound too appealing to all, but it works very well. It is included for the texture mainly, to have that extra crunch in every bite.
This is a different kind of recipe for you to try to see if it is a bit of you with the mixture of textures.
This recipe will serve four people, so it was great for a family dessert or if you are looking to pop it in the fridge and have more the next day!
It does not take too long to make because most of the time you will be waiting or leaving it to cool which is ideal because you can get on with something else in the meantime after prepping.
This is a lovely warm dessert recipe which is Betty Crocker and will only take you an hour and fifteen in total! Twenty five minutes of that will be you prepping and baking.
You will only need nine ingredients for this recipe, most of which you will have in your home already but you might have to grab some chopped pecans and nutmeg if you don't already have it. This recipe also includes orange juice which is a bit different from the others. It gives it that juiciness.
This pie will be baked on the grill which some people think makes all the difference to the final result. It is a nice and simple pie to make and the instructions for the recipe cme with images to help you navigate some of the trickier steps!
This is definitely a buttery and fruity delight that you need to make yourself at home!
This recipe does take slightly longer as it goes over two hours in total, but for those gluten-free people who are looking for a good pie recipe, this could be perfect for you.
This recipe also relies heavily on spices for that intoxicating scent you will smell when it's baking!
Conclusion
Overall, you need to make sure you pick the right pie for you. Even though they all may seem quite similar in ingredients, some have little twists in flavor, some are more sweet and some have more spice. It all comes down to your personal preferences!
Frequently Asked Questions
How Do You Make Peach And Blueberry Pie Crust?
In this article, it will show you how to make a peach and blueberry pie crust, a shortcrust pastry with a lattice top. The crust is made from butter and sugar, and then folded into triangles. The filling is a simple mixture of peach and blueberry.
What Is The Best Way To Make A Peach Pie?
Preheat the oven to 425 degrees F (220 degrees C). You can also add a bit of lemon juice to the peach and blueberries. Sugar, tapioca, and salt can be mixed in a small bowl and then you can add the fruit mix.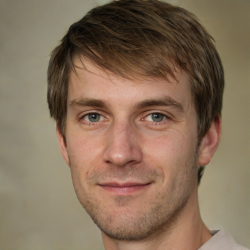 Latest posts by Mark Williams
(see all)