Rhubarb is a vibrant ingredient that can add a tartness and sourness to your dessert. Normally, this ingredient is seen a lot during spring.
It is a great thing to use due to its vivid color and the strong flavor that it brings. You can use rhubarb in various desserts such as pies, crumbles, and cake, to name a few.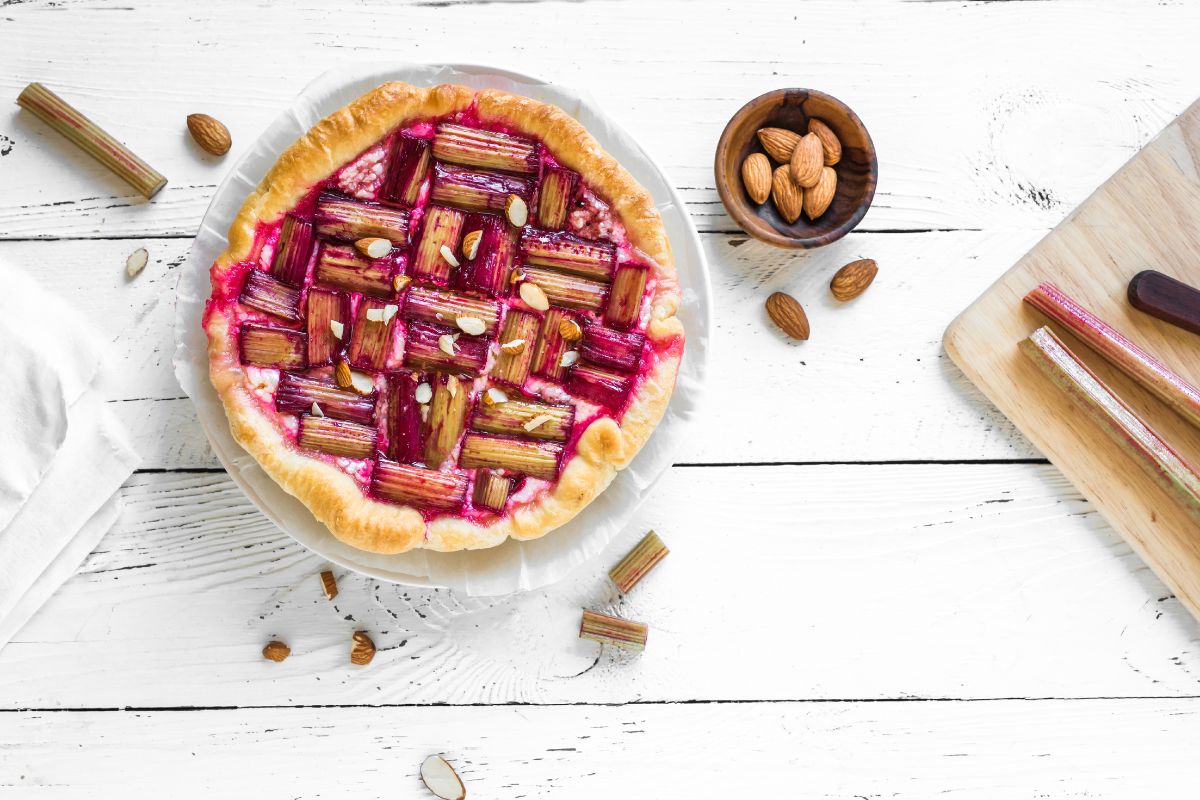 However, today we are looking at tarts.
We have collected 15 amazing rhubarb tart recipes that you should make at home. They really highlight the wonderful flavors and textures rhubarb has.
With just a few basic ingredients, this Easy Rhubarb Tart recipe produces a truly tasty dessert. Make your own delicious shortcrust pastry from scratch or, for an even faster fix, use pre-made all-butter pastry.
Put the tart in the oven after adding a straightforward filling of rhubarb, sugar, and cornmeal.
Rhubarb has a tart flavor that is great when paired with sugar and other seasonings, but it is too sharp to eat fresh. Yet, in this pie it is sweet and tender.
Making this tart only requires a few simple steps and takes less than an hour. Anyone could make this tart.
A simple shortbread crust holds a filling that is rich, yet not overly sweet either. There is a hint of orange and almond. Throughout the pie, you will find thick slices of sour rhubarb that cuts through the sweetness.
Toasted almonds top this tart for an extra crunch and texture.
The rich, sweet almond paste is complemented by the addition of a little orange zest, which also gives it a little extra punch.
This tart is spectacular and will wow your family and friends.
Custard and rhubarb are a tried-and-true pairing that complement one another wonderfully. The rhubarb's bitterness counteracts the custard's sweetness.
Together they create a soft and light tart with a flaky and buttery pastry. Every mouthful is a delight to eat.
Also, this tart takes very little time to create and bake, which makes it even better.
This dessert is made of buttery oatmeal crumble topping and luscious shortbread that has been cooked with vanilla bean.
In this instance, the buttery shortbread and the delicate vanilla flavor combine to create an exquisite taste. By balancing out the sharpness of the rhubarb.
Since the crumble is produced from the same dough as the bottom crust and is made simultaneously. Assembling this shortbread tart is incredibly simple.
The addition of oats to the topping gives the tart a different texture that you will enjoy while consuming a slice.
The tart rhubarb and sweet orange filling are held in a crisp shortcrust pastry shell. You might not typically think of combining rhubarb and orange together.
However, the two flavors complement one another. Orange adds a fruity and sweet element to the tart. While rhubarb adds its own tartness.
In order to make the filling richer, cream is also added. Which also adds more sweetness to the filling.
This tart is really light and only a few ingredients are required to make it.
In the Lorraine region of France, which is close to Germany, rhubarb tart is highly well-liked. French rhubarb grows well in this climate and in this kind of soil.
This striking rhubarb tart is both simple and lovely. The addition of French rhubarb gives this tart its fresh and French flavor.
Almond powder is used to create a straightforward pastry shell. The powder helps to produce a much more crumbly pastry, that is very short.
The fresh rhubarb is then placed on a bed of almond cream. This tart is straightforward overall but brimming with nutty, sweet, and sour flavors.
Free-form tarts like this have an air of simplicity and ease about them. Although it has an open face, the tart's crust should be generously brushed with butter and sugar.
This gives it a crisp texture that contrasts well with the filling's delicate fruity flavor.
The flavors of strawberries and rhubarb go well together. You might, however, swap the strawberries for another red berry, such as raspberries.
This tart's colors are appealing and tempt you to try a slice as you walk past the finished tart.
This tart has a lovely, rustic appearance. Another thing we really appreciate about this recipe is how simple it is to prepare and how it lets the rhubarb take center stage.
This straightforward tart just requires a few ingredients. Depending on what you have in your pantry, there are a few different ways you can dress it up.
To give the pie filling a gentle warmth and heat, spices are added to the rhubarb.
However, the fact that this tart is healthy, vegan, and only takes an hour to create is what makes it so delicious.
In this recipe, natural rosewater essence is used. Although extremely faint, the flavor goes well with the rhubarb. For an added rosewater kick, glaze the tart with rose-petal jam if you can get it.
This tart is straightforward yet quite tasty. The next day, it tastes even better. All of these flavors are contained in puff pastry, which also lends the tart a lightness in texture.
In this recipe, the biscuit topping's crunch makes for a wonderfully familiar and cozy dessert. Additionally, you may turn this into individual tarts, for easier serving.
The tarts filling is made of ricotta and cream cheese, which is salty and tangy. The tart as a whole gains fruitiness from the rhubarb.
For added moistness and sweet flavor, rhubarb is sprinkled on top and strawberry syrup is made.
The preparation of this dessert takes 50 minutes and just requires a few ingredients.
Here is a simple recipe for a Rhabarberwähe, a Swiss rhubarb tart. For two reasons, a layer of crushed speculoos cookies, such as Biscoff, is used.
First, to aid in absorbing moisture from the custard filling and rhubarb filling.
Second, to enhance the dish with a sweet, spicy flavor that balances the tartness of the baked rhubarb.
This rhubarb tart can be savored as the ultimate Sunday dinner dessert because it is crisp, creamy, and tangy.
This is a really light yet delicious apple and rhubarb tart. Making it the ideal dessert for Valentine's Day or spring. We advise using the reddest rhubarb that you can get your hands on.
This will allow you to get the richest and most vibrant color for your tarts filling.
This recipe uses vegan ingredients, but you don't have to use vegan alternatives. Apples and rhubarb are another popular flavor combination that suits each other really well.
The color also looks incredible as it is so vibrant. It makes you want to bite in and have a slice.
Crisp and straightforward, both sweet and sour. Eat it the same day that you bake it, and serve it plain or with vanilla ice cream. This recipe makes individual tarts that are easy and light to eat.
Only 7 ingredients are required, making these tarts even easier to recreate in a matter of minutes at home.
Rhubarb that has been roasted enhances its flavor. While it is still delicate, large pieces keep its shape better than slices.
It still has a tart flavor that pairs beautifully with the streusel's sweet, buttery brown sugar.
On a chilly winter day, this tart is quite comforting to eat. The fact that the rhubarb is partially hidden behind the topping increases its allure.
A delightful dessert created with homemade crust, tart rhubarb, and ground coriander. Which is then baked in the oven with a tasty topping of ground almonds, Demerara sugar, and ground coriander.
This is a delicious tart when accompanied by cream or ice cream.
The herbs give the rhubarb more flavor and give the tart an earthy touch. Having said that, the herbs have a very little fragrance. The rhubarb remains the star.
This dessert is incredibly easy to make because it only takes 10 ingredients and an hour to bake.
Conclusion
If you don't like sweet desserts and don't have any lemons hanging around. Then rhubarb is a fantastic alternative. We have shown you 15 amazing rhubarb tarts that you should definitely consider making.
The next time you need to make a show stopping yet delicious tart, why not use one of these amazing rhubarb tart recipes to really impress your friends and family.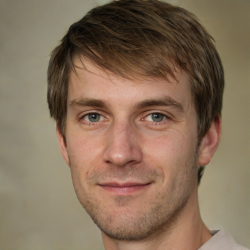 Latest posts by Mark Williams
(see all)