Tarts are a fantastic food to make for others and for yourself. They are fairly simple in what can go in them, because you can put literally any semi-compatible flavor in them, and they will turn out reasonably well.
However, the problem with tarts is that they tend to rely on cheese, eggs, and meats to be rich and flavorful.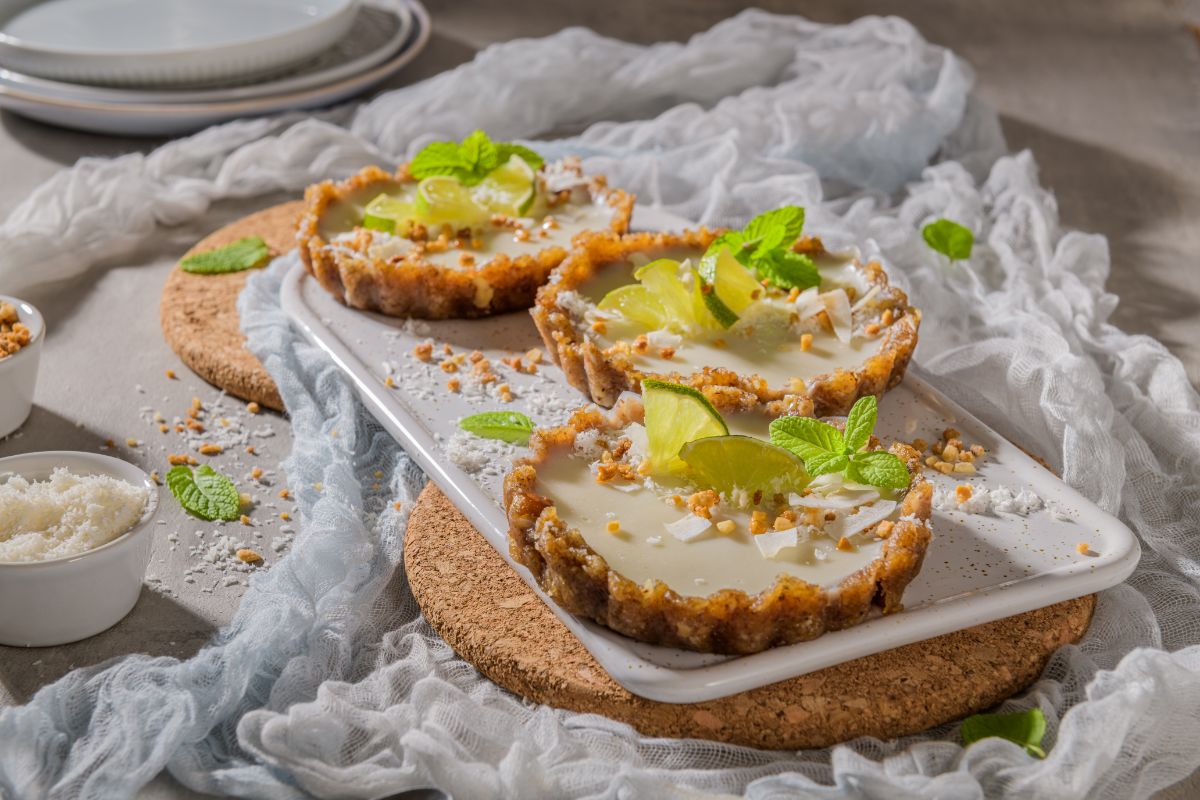 All three of these things you cannot have on a vegan diet – most of the time you can't even have the pastry as it is often made from animal fats.
This can be really problematic for any vegan who is simply craving a lovely tart like their grandmother used to make.
Well, fear not! For today, we are going to look at 15 amazing vegan tart recipes that you can make at home and that you will thoroughly enjoy, even if you are not vegan.
Leek and tomato have always worked well together, as they are so different in both flavor and texture. The mild, soft leek serves as a backdrop for the fresh, juicy tomatoes to form a flavor explosion in your mouth.
Combined with a flaky pastry exterior, this dish becomes the perfect tart to serve during the summer months, either at a party or just for your family out in the garden.
If you are interested in creating a bigger depth of flavor, then adding a couple of sprigs of thyme really makes the dish.
A tarte tatin is a type of French tart whose name comes from the way it is cooked.
The ingredients – usually apples – are caramelized in butter and sugar, before it is put in the pastry which is then cooked upside down on a very hot pan and then flipped over to serve it.
In this version, you caramelize the onions, making them sticky, gooey, and incredibly succulent, before cooking it upside down. When served, vegan cheddar is melted over the top to complete the incredibly rich dish.
This is a perfect dish for formal parties or just for your own delight and will be sure to impress anyone eating it.
This vegan tart recipe is a perfect way to use up any old tomatoes you might have at home, especially if you grow tomatoes yourself.
There are lots of tastes and flavors happening in this recipe with juicy tomatoes, sweet and sharp balsamic glaze, fresh basil, and mild tofu, but they all come together to form something greater than the sum of their parts.
One great thing about this recipe is that it is incredibly simple and easy to do, with only five steps needed to make it.
Nuts and butternut squash have always gone well together and the best pairing is Squash and hazelnut, which can be used to make a wonderfully vegan tart.
It is a great way to enjoy dinner, especially during the colder times of the year, and it lends itself really well to going with a salad.
This is especially good if you are struggling to make a dish for a vegan person eating an autumn or winter holiday meal at your house, as it has all the flavors of the season as well.
Asparagus is a spring vegetable that most people pair with fish – as its mild but distinct flavor does not overpower the delicate fish –, but it actually works really well as a main ingredient in a dish.
All it needs are some flavors that won't be too strong to accentuate the asparagus itself.
Parmesan style vegan cheese, dill, and cashews work really well in this capacity and help make your asparagus tart something to be envied and something you can have as a late night snack without worrying about it being unhealthy.
While this dish does contain animal products, it is also one of those that can be converted to a vegan recipe really easily. All you have to do is use a vegan pie crust and replace the Parmesan with Parmesan style vegan cheese.
The layers of sliced vegetables are a bit finicky, but they provide a wonderful series of flavors and textures – from the sweet squash, the fresh tomatoes, and the soft zucchini – that are unlike anything else and truly make this dish worth making.
Roasted vegetables are a classic side or main dish, and they make an excellent healthy alternative when you need a quick meal, but they can also turn into a beautiful vegan tart that everyone will love.
It doesn't take much to make, as all you need is a vegan pastry dough or pie crust and a group of semi compatible vegetables with salt and oil.
Shove it in the oven and let the ingredients get to know each other, after which they will have a symphony of flavors.
This one is a truly American vegan dish, with the two main ingredients – Squash and Pumpkin – being native to North America.
The tart contains the sweetness of the squash with the savoriness of the pastry, which is all finished off with a dollop of fresh and delicious pumpkin seed pesto.
Like others before it, this dish can be a bit finicky, but it is worth every moment in order to have this truly delicious dish. If you are struggling with the pesto, then leaving it out is also an option too.
A wonderful dish that once again combines two deeply contrasting flavors and makes them into something greater than the sum of their parts.
Kale is a delicious leafy green that is packed full of nutrients and slightly, which is greatly offset by the beautiful roasty and sweet tomatoes.
A key component of this dish though is the actual pastry itself, as it provides a soft, flaky and savory undertone that makes people not only feel shocked that this is vegan, but come back for seconds every time.
A dish that can work as either a main, a side, or even as a dessert, this tart is one of the best things you'll ever try.
Utilizing the soft, sweet cooked pears in tandem with the sharp, sour vegan feta cheese, this dish toes the line between sweet and savory so well.
You can add a whole new depth of flavor to it by adding redcurrant jelly, which will work well with both flavors and make the entire dish irresistible to anyone who smells it.
Fruit tarts are one of the cornerstone desserts that people enjoy, and nothing is quite as enjoyable as a strawberry tart.
This delightful dish can be made vegan really easily, and it uses coconut cream to facilitate the creamy richness normally associated with dairy products.
All you have to do is top the cooked pie crust with this cream and fresh strawberries, and you have something amazing.
When blackberries come into season, they are everywhere, making them the perfect ingredient for a fruit tart.
While the vegan custard can be a little finicky to make, it is well worth the effort as the blackberries provide a deep, fruity flavor that you simply don't get in other fruits.
The dark aesthetic and deep flavor of these tarts will be beloved by anyone who takes a bite of one, and you will have difficulty stopping them from being wolfed down immediately.
If you are looking for a vegan tart with a very strong flavor, then cherry is definitely the way to go.
Cherry is a very bold, rich flavor that is great with tart pastry or almost any other kind of pastry, and when combined with a tahini caramel it is almost sinful in how delicious the entire tart is.
Nothing is quite as American as an apple pie, but we can also make a damn fine apple tart as well.
The sweet, homemade flavors of cooked apples when combined with maple syrup will remind you of your family's own food, and it will bring a sense of nostalgia to you that only apples can do.
If you want to add a little extra citrus flavor, then squeezing in some lemon juice would be perfect.
Finally, we have a vegan raspberry mousse tart.
Mousse is probably one of the last things that a newly christened vegan would expect to be able to eat, but with this recipe you can enjoy a creamy, delicious, and animal product free mousse with a lovely sharp raspberry filling underneath.
It is pure joy and one of the best ways to end a day.
Conclusion
There are many different vegan tarts out there that you can try and many of them will have you not only wondering how this delicious pastry could possibly hold together without animal products but how you could not eat more.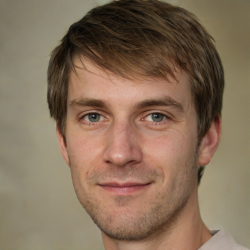 Latest posts by Mark Williams
(see all)