There is nothing more decadent and delicious than adding a bit of smooth and velvety whipped cream to a piece of pie to give it that extra burst of sweetness.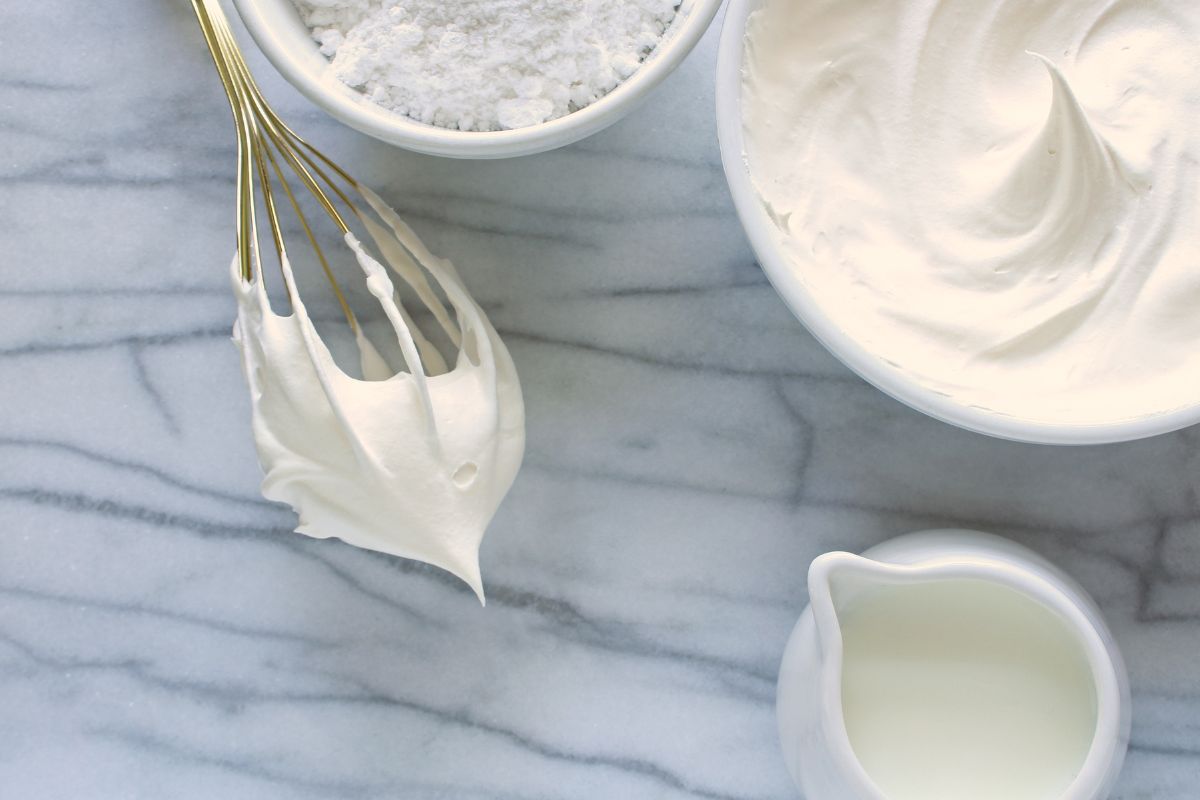 Some pie recipes make use of whipped cream pretty prominently, and these tend to make for particularly delectable desserts.
With this in mind, we will be looking at fifteen recipes for pies that feature whipped cream that are not only super tasty choices of desserts, but are also relatively easy pies to make at home.
Let's get started.
This chocolate pudding pie is smothered with thick whipped cream as well as rich chocolate to create the ultimate comfort food. The whipped cream in this pie is particularly voluminous, and there is a trick to getting that consistency just right.
The thickness of the cream is made possible via the method in which the cream is set. If you want to achieve this voluminous cream with your chocolate pudding pie, you have to set the cream with dissolved gelatin.
This means that the cream won't weep or deflate when it is child, leading to a thick and fluffy creamy topping.
The classic banana cream pie is also known for its tendency to include a fluffy whipped cream topping, and this recipe is no exception.
Sweetened whipped cream is added to the top of this delicious banana cream pie to add that extra burst of flavor and sweetness.
To make the pie, you will need cornstarch, eggs, milk, vanilla, salt, sugar, butter and-of course- bananas!
This tropical fruit and cream pie is one that is unique thanks to the combination of passionfruit and coconut, but it is also one that incorporates that all-important whipped cream in order to heighten the delicious sweetness.
The passionfruit curd of the pie offers a refreshing tropical taste, whilst the coconut and the cream make for a traditional pie flavor that comes alive thanks to the addition of passion fruit.
For the coconut and passionfruit filling, you'll need coconut cream, passion fruit pulp and curd, confectioners sugar, and heavy cream whereas for the crust, you'll need unsalted butter, crushed and plain sweet biscuits, and toasted, desiccated coconut.
Add a dollop of whipped cream to the top and voilà!
For something with a stronger, richer, and more adult flavor, then this maple bourbon cream pie could be the whipped cream pie that you are looking for!
Made with caramel-like brown sugar, smoky bourbon liquor, and sweet maple syrup- before being finished off with a hefty serving of whipped cream, this particular pie has a somewhat more mature, tangy flavor with its whipped cream due to being made with Greek yogurt alongside vanilla cream.
This pie might not be best suited for kids, but it is definitely one that adults are sure to love, especially those with a love for the tastes of maple syrup and vanilla.
The combination of tangy and juicy summer berries with buttery, vanilla-flavored pudding and vanilla wafers- along with that whipped cream- makes this particular recipe one that is sure to delight lovers of sweet treats.
While there are no strawberries in this recipe., there are tons of blackberries, raspberries, and blueberries (though you are welcome to modify the recipe and add strawberries if you want to) that emphasize that tangy sweetness.
Berries make for a particularly excellent contrast to whipped cream due to the pertinent flavor of the berries with the sweetness of the cream.
This along with the crunchiness of the wafers and the vanilla taste makes for a particularly delicious pie.
A super creamy and nutty option when it comes to a pie with whipped cream, this peanut butter pie is a no-bake option with a crunchy cookie crust and a soft, peanut buttery whipped topping.
The whipped, peanut butter topping can be left on its own, or you can always add an extra dollop of whipped cream to up the sweetness factor.
This delicious whipped cream pie is a combination of Manuka cream honey, honeycomb cereal crust, milk and honey custard, honey sponge toffee, honey whipped cream, and Saigon cinnamon with pulsed and honeyed oats.
This pie manages to blend these various flavors in a well-balanced way, making for a pie that is chock-full of milky, creamy, and honey-infused goodness!
Made with delicious and creamy layers of chocolate pudding, sweetened cream cheese, and whipped cream, this mud pie is a decadent and deliciously rich and chocolatey dessert.
This take on the classic mud pie features a buttery and crunchy crust as well, which combines well with the soft texture of the body of the pie.
The fluffy, whipped cream topping of the mud pie creates a sweetness that blends perfectly with the richer taste of the chocolate and the crunchy nature of the crust.
A delicious and light dessert, this pumpkin pie features a creamy filling made up of milk, vanilla pudding mix, and pumpkin purée. There is also that whipped cream topping that finishes off the pie perfectly.
This no-bake pie is relatively easy to make too, as it only requires a few ingredients, including those that we mentioned previously for the filling along with pie crust and pumpkin pie spice.
You can also add some caramel syrup or pecans to the top of the pie along with that whipped cream for extra decadence.
This delicious strawberry pie is the definition of indulgent decadence, made up of strawberry whipped cream that is lightly piled into a baked pie shell.
It is the epitome of sweetness and lightness, whilst also being a fantastic dessert for kids and adults alike.
To make this whipped cream pie, you'll need a baked pie shell along with heavy whipping cream, lemon juice, sugar, frozen strawberries, vanilla, egg whites, and salt.
If you are looking for a whipped cream pie with some seasonal vibes, then this chocolate cream pie with peppermint whipped cream is a fantastically delicious option!
Rich and creamy, this dessert features delectable features such as chocolate shavings and crushed peppermint candies.
To make this tasty pie, you'll need sugar, unsweetened cocoa powder, vanilla, whipped cream, butter, semisweet chocolate chips, cornstarch, egg yolks, a chocolate cookie crust, and those optional crushed peppermint candies and chocolate shavings.
Peaches and cream are known to be a fresh and sweet combination of flavors, and this particular choice of a peaches and cream pie is no exception thanks to the generous helping of cream with the fruity peaches.
Another no-bake option, this pie can be made in less than five minutes and only needs a few ingredients, including a pie crust, fresh whipped cream, powdered sugar, fresh peaches, vanilla, butter, and milk.
If you are more of a fan of stronger flavors- particularly flavors that are somewhat more caffeinated!- then this coffee cream pie could be perfect for you.
The pie features chocolate-covered espresso beans and a filling that has both coffee liquor and instant espresso, making it a dessert that is definitely only suitable for adults!
Despite the strong, rich flavor of the chocolate and the coffee, the hefty dollop of whipped cream that you can add to the top- and include within the filling if you so wish- increases the sweetness of the dessert significantly.
This luscious lemon pie is sure to hit the spot for those looking for a refreshing and citrusy dessert full of tasty whipped cream.
Only needing twenty minutes of prep time along with six ingredients, this pie is a super tasty treat that isn't too filling thanks to the refreshing lemony zest.
The ingredients you will need to make this pie include fresh lemon juice, grated lemon peel, condensed milk, pie crust, and- of course- whipped cream!
For a refreshing and light take on a cream pie that is well suited for the summer season and incorporates juicy, tropical fruit, this creamy pineapple pie is perfection.
This no-bake pie is made up of sweetened, condensed milk, lemon juice, a graham cracker crust, crushed pineapple, and whipped cream along with some additional crushed pineapple to add a little more fruitiness to the taste and chopped, toasted macadamia nuts for some extra crunch on the top.
Final Thoughts
So there you have fifteen pie recipes, all of which incorporate whipped cream in some way.
Whether it is as an extra addition to the top of your pie or part of the filling itself, there is no doubt that whipped cream is able to add an extra layer of decadence to any flavor of pie!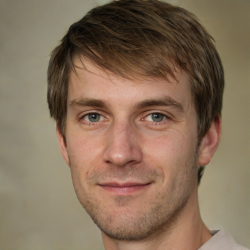 Latest posts by Mark Williams
(see all)