Quiches are elegant and delicious brunch food. They look and taste great and will make your brunch sophisticated. You can have rich quiches filled with meats such as sausage and bacon.
You can also get lighter quiches with vegetables such as mushrooms, asparagus, and squash.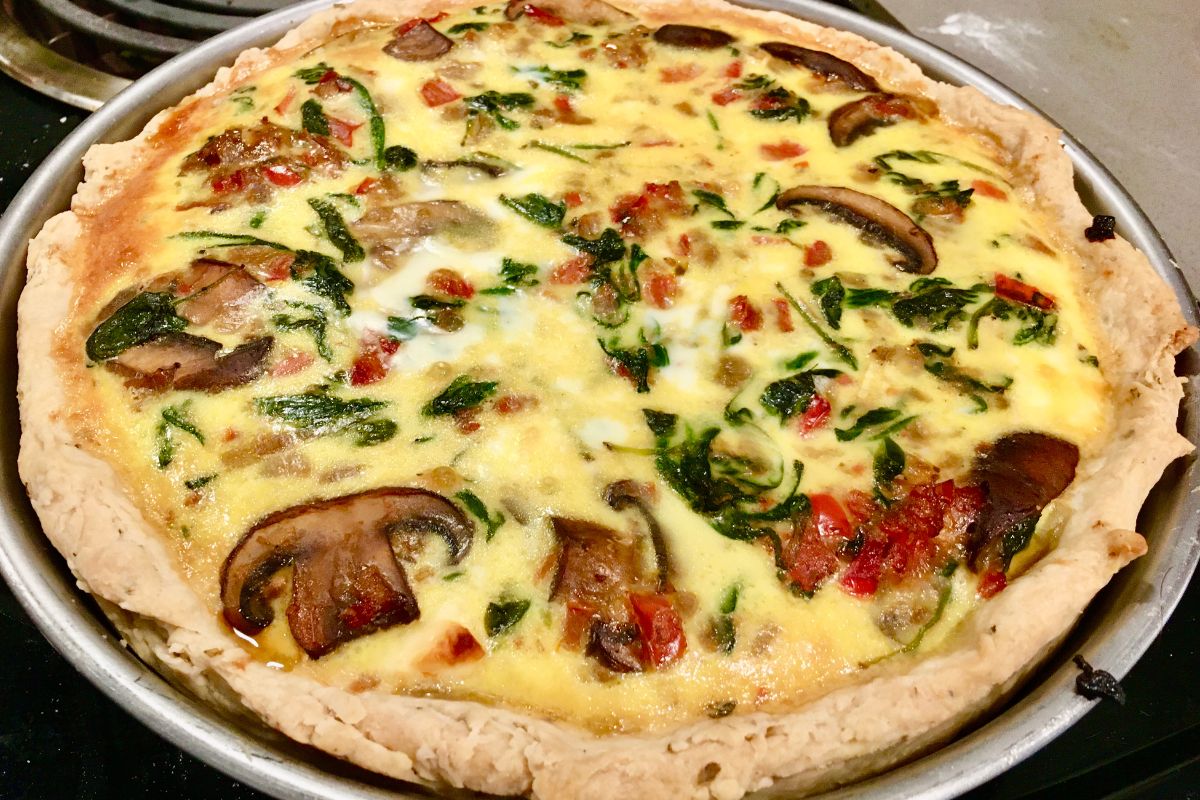 Quiches are not too difficult to make, either, and they can be made with homemade pie crusts or store-bought.
Let's have a look at some delicious brunch quiche recipes for you to try out today!
This crustless quiche lorraine is a delicious brunch quiche idea. Made with bacon and eggs, it has the delightful brunch flavors that we all love.
It is also low in calories and not too filling because it does not have as much pastry as other quiches.
This quiche is a great vegetarian quiche, it is creamy and fairly light. You will need 2 egg yolks and 5 egg whites in the filling of this quiche.
It is a great idea to keep this quiche in an airtight container if you are not eating it right away as they do often go off quite quickly.
This quiche recipe should serve around 8 people, so it is perfect for when you have the whole family over for breakfast.
These mini quiches always go down as a big hit when you're serving the crowd. With this snack, you can add any type of cheese you would like according to your taste.
You can even use up the cheese that you have in your fridge. These quiches take around 20 minutes to prepare and 30 minutes to bake.
They make 48 mini quiches. These are great for a snacky brunch, perhaps where there are too many people to sit at the table.
This quiche is quite a complicated one. If you are choosing to make the pastry, you can always freeze it until it is ready to bake so you don't have to make the whole quiche all at once.
While all the preparation should only take around 30 minutes, the quiche takes nearly 3 hours to prepare from start to finish.
Mushrooms in a quiche are one of my brunch favorites. This quiche tastes delicious and is not too difficult to make as it doesn't have too many ingredients.
You can add as many or as few mushrooms as you like and the texture is rich and creamy. This quiche is only 317 calories per serving which is very good for quiches of this kind.
This delicious quiche is perfect for a breakfast dish when the whole family is around. It serves 8 and is filled with a delicious ham, swiss cheese and spinach filling.
You can't go wrong with a dish like this one, as it is a lot more simple to make than any of the other dishes.
This dish serves 6 and it is fairly easy to make. It looks great because it is rectangular, rather than circular like most quiches.
The flavors are similar to some of the other quiche flavors on this list, and they go so well as a brunch.
Quiche lorraine is a delicious French dish that has been in the U.S for many years. Since the 1950's, Americans have loved this classic quiche.
Made with egg, cheese and bacon custard, it is absolutely delicious and will be a hit with everyone who tries it.
This dish is perfect for a breakfast crowd pleaser as it has a lot of the classic features that a breakfast usually has. If you're a hash brown fan, then this is the quiche for you.
It is quite a difficult dish to perfect, but when you have perfected it, there is no going back. You'll be making this quiche for everyone who comes to stay.
This cheese is made with roquefort cheese and bacon. It is a delicious dish which is perfect when you're having guests over for brunch.
It should take around 45 minutes to prepare this quiche, with 15 minutes prep time and 30 minutes cooking. It is a deliciously cheesy breakfast quiche.
This dish is perfect for brunch. The custard mixture is rich and creamy and the filling is cheesy and delicious. You can serve this quiche warm or cold, depending on your preference.
Most people prefer to eat quiche around room temperature, so you should allow it to cool for a while before you serve it.
This delicious quiche recipe is super easy to make. It is served with broccoli, cheddar cheese and cherry tomatoes and it is the perfect brunch idea.
You don't need to prepare your own crust with this recipe, you can use a frozen pie crust and simply add the fresh ingredients.
This pimiento cheese recipe is a great Southern snack and is great when served as part of a brunch spread.
It is made here using creamy, spicy filling for a super easy quiche that is quick to make and will go down a treat.
The leek and cheese quiche is super delicious. It is a fairly quick quiche to make when compared to other quiches on this list, and it is filled with delicious flavors.
However, as it doesn't have too many ingredients in the filling, it is not too overpowered with flavors for a breakfast dish.
This quiche looks super fancy because it is made in a rectangular quiche pan. A cheesy quiche is perfect for brunch, and it will go down a treat with the whole family.
You won't miss the crust on this quiche because you will be too focussed on all of the other ingredients and flavors that it has.
The ricotta cheese adds a strong flavor which you can't miss, and the peas and leeks add some interesting differences to most quiches you see. This one will go down a treat.
This quiche is a great breakfast dish as you don't even have to miss out on your breakfast favorites – the hash brown.
On this quiche, the hash brown acts as the delicious crust which makes it a great focal point of the brunch.
This deep dish quiche is to die for. You will get all of the flavor of the filling and the opportunity to taste the wonderful ingredients that are served with it.
Frequently Asked Questions
What Is Quiche?
Quiche is a delicious savory egg custard that is served inside a pie crust. The pie crust is usually flaky. You can also make a crustless quiche, too, which is just as popular.
The filling of the quiche is made from cream, eggs and milk and the fillings are made from seafood, meats, cheese and veggies. Quiche lorraine is a very popular quiche which is made from bacon and cheese.
What Are The Basic Quiche Ingredients?
When you are making a quiche, you can change the filling ingredients to whatever you choose. However, the main ingredients will usually remain the same.
You will have a pie crust, which can either be homemade or store-bought. A lot of people prefer homemade crusts, but if you are in a hurry, then getting a store-bought one will have just as good an effect.
You will then need heavy cream and some milk. Whole milk works well, but it is even better when you mix together heavy cream and milk.
You will also need some eggs for the quiche, the number of eggs needed will depend on the recipe that you are using and the size of your quiche.
You will then also need some salt and pepper to make sure that you can season the quiche to taste. Without salt and pepper, the quiche may end up feeling quite tasteless.
What Temperature Should You Serve A Quiche?
A quiche can be served at any temperature. You can serve it cold, or just out of the oven.
You can also allow the quiche to cool down to room temperature, which is a temperature that a lot of people like their quiche to be.
When you serve your quiche, you may want to ask your guests what they would prefer.
Final Thoughts
All of the quiches on this list are perfect to serve at your brunch.
They are delicious and will all be great crowd pleasers. Choose the quiche that suits you and your guests best, as there is something here for everyone.
Most of these quiches are fairly easy to make, however, some of them do have some more complicated aspects to them, make sure to choose a recipe that is not too difficult for you.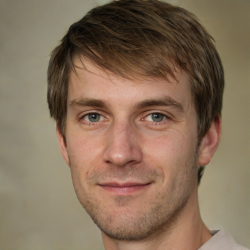 Latest posts by Mark Williams
(see all)