Mushrooms – whether you love them or hate them, there's no denying that they're a staple ingredient in a lot of dishes and cuisine. One of the most popular dishes you can find mushrooms in are quiches as they go perfectly with the smooth cheesy filling.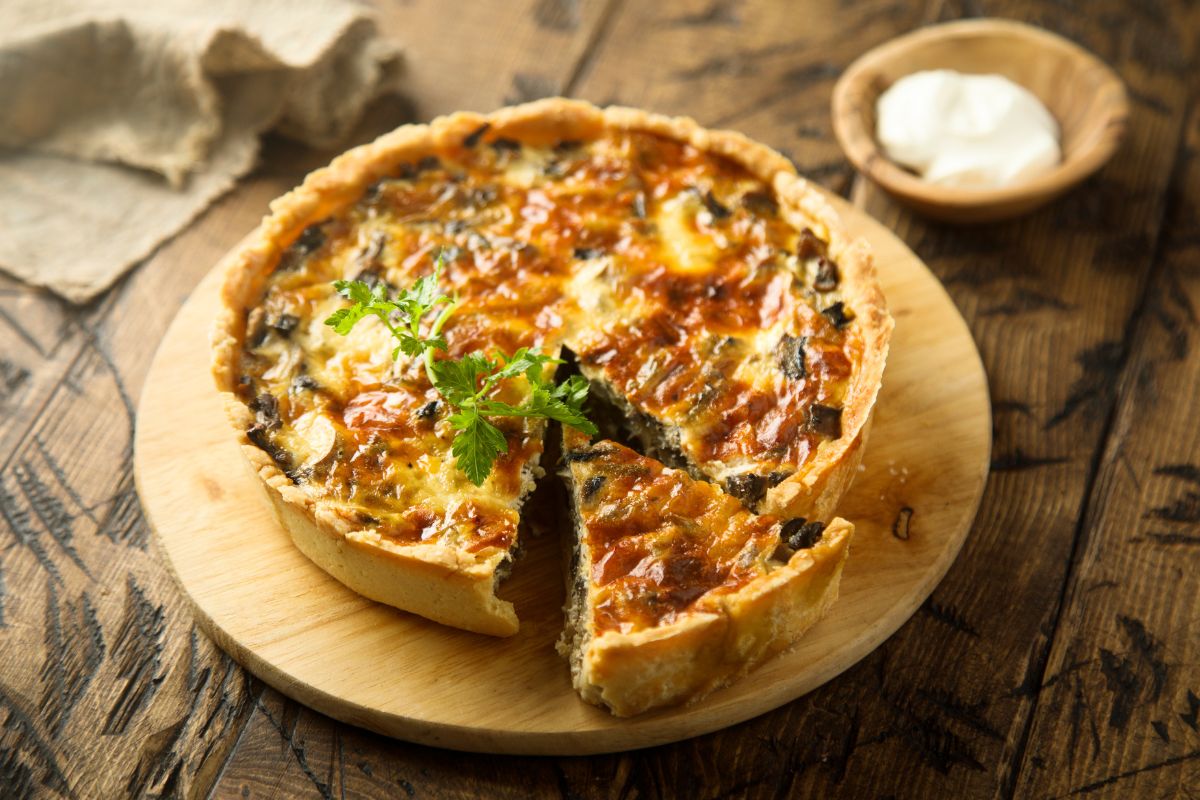 Quiches can be enjoyed hot or cold, in fall or summer, so you're bound to make one at some point in your life. If you are looking for the best recipe for a mushroom quiche then look no further – this is the place for you!
Here we have picked out our favorite 15 mushroom quiche recipes and each one has its own quirks and charm to entice you in. Check them out and find the right mushroom quiche recipe for you and your family!
Let's start out with this recipe for an easy mushroom quiche. There's no bells or whistles with this recipe – just a few basic ingredients and an easy guide to make the perfect mushroom quiche. In just a few steps, you will have a classic mushroom quiche.
This recipe is ideal for those who have never tried making their own quiche before and it serves as a great practice before moving onto some more difficult (yet exciting!) recipes. Plus, this quiche is full of flavor and will leave you feeling satisfied with your meal.
So, if an easy mushroom quiche recipe is all you're after, try this one out!
Quiche is a super versatile dish which can be enjoyed hot or cold, in summer or during colder weather – all thanks to how it can be made up of a ton of different filling ingredients!
One combination that is perfect for hot summer days is a mushroom and tomato quiche. Tomatoes are great for the summer as they are bright, vibrant, and super juicy.
This also makes them perfect for brightening up your quiche and when paired with mushrooms, the two flavors combine to make the ideal summer picnic treat.
This recipe will show you how to easily make a great mushroom and tomato quiche this summer so check it out and give it a try.
When it comes to your health, you will want to make sure that you're getting all the best foods in you. One amazing vegetable that is a great source of important nutrients and fiber is spinach.
This means that you can easily find a ton of dishes that use this vegetable – and quiche is no different.
Here is a quick and easy recipe to follow to make a delicious savory mushroom and spinach quiche. Not only is it super healthy but it's also vegetarian friendly, making it the perfect main dish for meatless Mondays and meat-free events!
Leek is another great ingredient to add to quiches for many different reasons.
Some people prefer the leek as it's a less intense version of the onion, so it brings just a touch of sourness to your quiche without overpowering any other ingredients.
Plus, it's crispy and brings a satisfying crunch to the otherwise smooth and creamy quiche it is included in, so many people love to add leek to shake up the texture of their quiche.
This also makes it a great vegetable to pair with mushrooms. Mushrooms are smooth, soft ingredients that blend in with the texture of a quiche well so by adding leeks, you can bring some diversity to your meal!
As far as popular quiche ingredients goes, bacon has to be at the top. Its strong smoky flavor that seeps into the rest of the quiche makes it an instant favorite plus it has a unique crispy texture.
So, it just makes sense to add some bacon to your mushroom quiche! This recipe here will show you how in just a few easy steps.
If you want to lower your carb intake, then you may be thinking that you need to avoid quiches. However, this is not the case! In fact, you can still enjoy a quiche in a keto diet by simply removing the pastry crust!
This means that you can still enjoy a classic mushroom quiche without all the carbs. This recipe here will show you how to make a deliciously cheesy mushroom quiche filled with sauteed mushrooms and chives – just minus the pastry!
Just like with bacon, ham is a super popular quiche ingredient due to its amazing flavor! A lot of people actually prefer the taste of smoky ham over bacon due to its less powerful flavor and smoother texture – both of which make it the perfect meat to pair with mushrooms!
Ham and mushroom quiche is a great alternative to the classic bacon and mushroom quiche, so check out the above recipe to make one for yourself.
If all these red meats just aren't for you, then here is a great white meat alternative for you to try – chicken.
Chicken and mushroom are often combined together in the form of pasties or pies, especially when served in a creamy gravy. However, they also go great together in a quiche and this recipe here will show you how to make the ideal chicken and mushroom quiche.
It's a healthier alternative to the meaty options above while still providing you with plenty of protein.
You may have enjoyed mushroom and broccoli pasta before in the past, so why not try something new by checking out this recipe for a mushroom and broccoli quiche?
Broccoli is a vegetable that is packed with tons of vitamins and nutrients, making it the ideal ingredient for a nice healthy main dish. As a result, a lot of people have paired with smooth delicious mushrooms to make a range of great dishes.
The same goes for the mushroom and broccoli quiche – it's tasty and healthy so it's definitely worth the try!
Another great vegetable to use for a healthy mushroom quiche is asparagus. Asparagus has a lot of similarities to broccoli but is a bit tougher and provides more of a crunch in terms of texture.
This makes it the superior vegetable in some people's eyes so if you're not a fan of broccoli, why not give asparagus a try instead?
This recipe will guide you through making the perfect mushroom and asparagus quiche so check it out!
If leek made our list then you can bet that onion did too! Mushrooms and onions go amazingly well together and are used in a range of different dishes. Both are packed with flavor and this recipe here will show you how to make the ultimate mushroom and onion quiche.
The onions are caramelized for additional sweetness and perfectly complement the soft mushrooms – yum!
Traditional quiches aren't exactly vegan as they use a ton of dairy products like cheese and eggs – but this recipe has added all the alternatives and changes to make a vegan-friendly mushroom quiche.
It still has all the great flavor and texture of a traditional mushroom quiche but is suitable for vegans and their dietary requirements.
This recipe may be a bit unusual but we guarantee that it will leave you with an amazing delicious version of mushroom quiche. This recipe adds pancetta to the mix – thinly sliced, smooth pieces of pork.
Unlike bacon, pancetta is not smoked and instead is seasoned with spices and salts, making it delicious and unique.
So, if you want a light version of a mushroom quiche, this is the recipe for you to try!
Sometimes, you just want a really filling meal that will leave you feeling satisfied and stuffed – and the best recipe for a mushroom quiche that achieves this is this recipe for a sausage and mushroom quiche.
Sausage is packed with protein which is the key to feeling full after a meal, so adding it to a classic mushroom quiche is a great way to ensure that your quiche is hearty and sure to leave your family happy and satisfied with their meal.
This recipe here helps making a great sausage and mushroom quiche super quick and easy to check it out and give it a try!
Finally, we have this recipe for an amazing mushroom and kale quiche!
Quiche is a great luxurious main dish for those who are watching their intake as it's packed with tons of great nutrition.
Adding kale as a key ingredient helps ensure that your mushroom quiche is filled to the brim with plenty of important vitamins and minerals that you need to stay healthy. Plus, it's super light and won't leave you feeling bloated afterwards.
So, if you want a nutritious quiche to serve up, this recipe has got your back!
Final Thoughts
So, those were 15 awesome mushroom quiche recipes that you can try out today! Check them out, find the right one for you, and give it a go – good luck!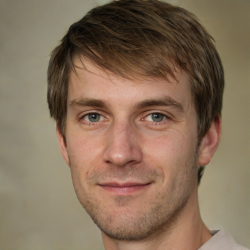 Latest posts by Mark Williams
(see all)