Quiche is a form of food that has infinite potential in regards to being customizable.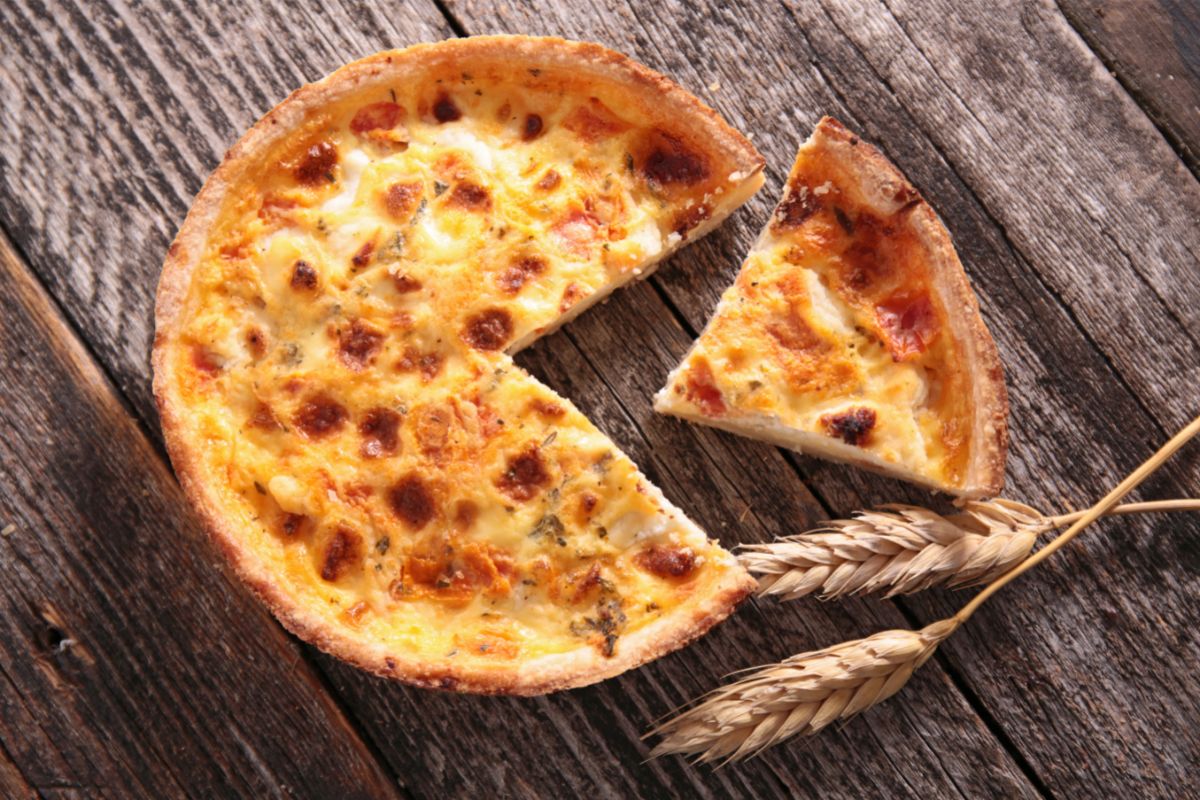 If you are looking to make a quiche within a short space of time, then you should choose a recipe from the list that I have outlined below.
These quick quiche recipes include sausage, cheese, bacon, and pumpkin.
You will not be able to resist one of these mini quiches that are filled with delicious sausage, cayenne pepper, and Swiss cheese. Watch these tantalizing quiches fly off the breakfast bar!
This delicious quiche is quick to make and is guaranteed to make you want more.
The addition of Canadian bacon perfectly complements the pulsating essence of the onions.
This dish can be served at a party or eaten as an appetizer.
However you choose to indulge in this delicious Mexican-inspired quiche, you are guaranteed to want to make it over and over again for a late brunch or a light supper!
Within the Northwest of the Pacific, savory quiche is made using an abundance of leeks and mushrooms.
Oyster mushrooms can be used to add an abundance of texture to this dish, however baby portobello and chanterelle mushrooms are traditionally used.
This is the perfect Southern-inspired quiche. This recipe fuses oozes of cheese with jam and collard greens.
The crust is also perfectly flaky, encapsulating the perfection of this wholesome meal.
The smoked salmon flavor oozes into this quiche, adding the perfect fishy essence to its cream-laden center.
This is the perfect hearty quiche for both winter evenings and a summers day.
This quiche fuses bacon, onion, Swiss cheese and fresh asparagus to make the perfect summertime quiche that is guaranteed to tantalize your palate.
This quiche is layered with an abundance of bacon. You can also add some fresh baby portobello mushrooms and fry them alongside the onions in order to add enhanced flavor.
These mini delights are perfect for special occasions and family lunches.
They do not take too long to make and the added fillings can range from bacon to pumpkin!
You are free to experiment with this tart and can use bacon in place of prosciutto if preferred.
You can also alternate between Brie and any other form of cheese.
However, the original combination of brie and prosciutto is undeniable in terms of it's impactful flavor.
Using savory, salted olives is preferable when making this quick quiche.
You should also use two different types of onions to balance the flavor.
The oozing layers of cheese contained within this recipe make this a standout choice from this list.
This pumpkin quiche is guaranteed to satisfy any seasonal cravings that occur.
The use of plump, fresh mushrooms adds an abundance of flavor. Cremini mushrooms and baby portobello mushrooms are also great choices.
These can be baked for lunch or breakfast using muffin pans. Salad croutons make the perfect crust for these delightful miniature quiches.
This quiche can be created using dill, parsley, and basil alongside an abundance of feta, gruyere, mozzarella, and Swiss cheese.
Goats cheese is also delightful when used alongside the abundance of herbs contained in this quiche.
The smoky flavor of green chiles is guaranteed to spice up any meal.
This super easy and quick recipe only requires a number of ingredients.
Thus, if you are looking for an abundance of smoky flavor within your quiche, then you should definitely choose to make this one for tonight's dinner!
Frequently Asked Questions
Why Is My Quiche Not Fluffy?
In order to create the fluffiest quiches, you will need to cook it on a low heat.
Cooking your quiche slowly ensures that the texture is light and fluffy.
Cooking your quiche too quickly may cause the egg to curdle.
Thus, regardless of how much time you have to cook your quiche, you should always try to strike a balance between speed and establishing the best texture. Otherwise, the contents of your quiche may curdle.
How Do I Make My Quiche Less Watery?
If you choose to make an egg custard quiche and choose to pour it into an unbaked crust, then the liquid will seep into the crust which prevents your quiche from becoming crispy.
The best solution to this is to blind bake your crust prior to adding in any custard or wet filling.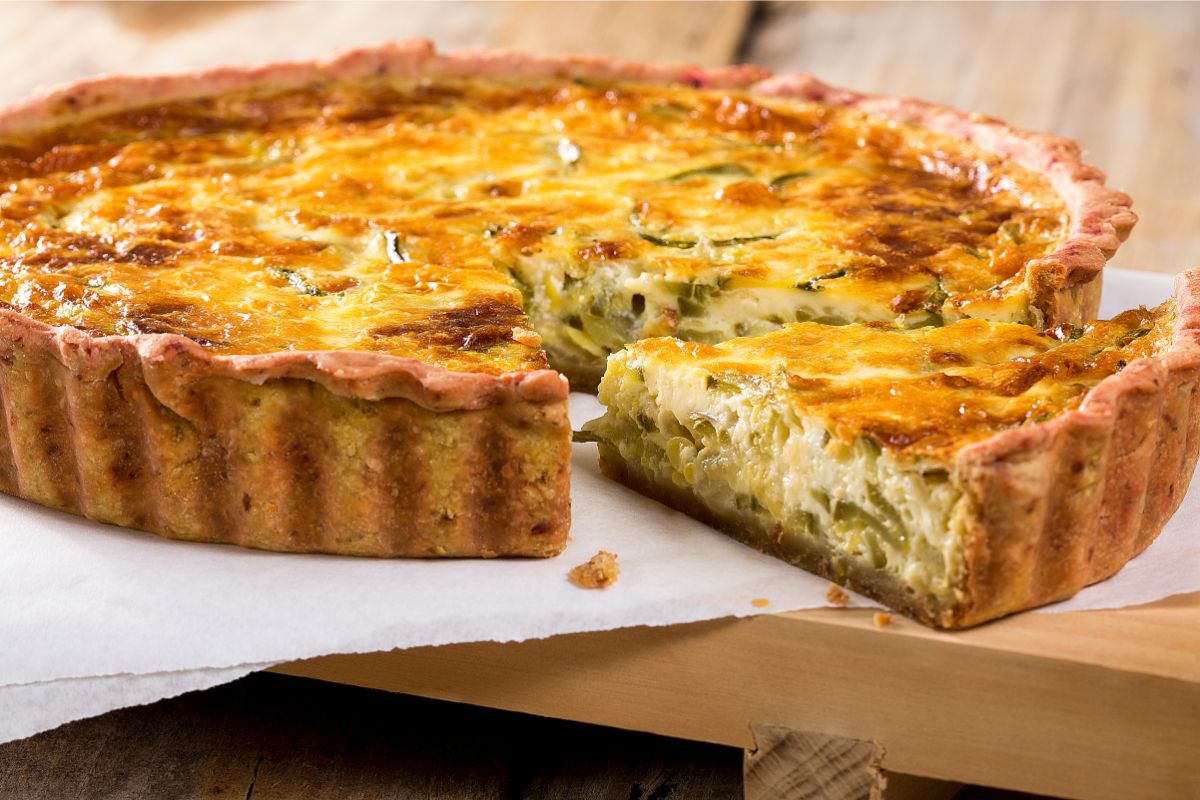 Is Heavy Cream or Milk Better For Quiche?
For the most flavorsome quiche, you will need to use a combination of heavy cream and whole milk.
Using only cream will produce a filling that is too thick while using only whole milk will not be thick enough.
Thus, using a combination of milk and heavy cream is far more beneficial as this ensures that the filling remains consistent throughout.
How Do I Make My Quiche Firmer?
If having a watery filling has led to a soggy crust, then you will need to re-crisp your quiche by cooking it on the bottom rack of your oven once again.
You should cover your filing using aluminum foil in order to stop it from becoming over-baked.
Can You Leave Quiche Out Overnight?
The USDA has stated that any food that has been left out of the fridge for over two hours should be thrown away immediately.
This is because bacteria multiplies quickly at room temperature and can make you unwell within a short space of time.
This applies regardless of whether or not you reheat the food or not.
Why Is The Center Of My Quiche Not Setting?
If the center of your quiche is not setting or cooking properly, then you may have missed out a step during the preparation process.
You may also have added too many watery ingredients or added incorrect amounts of milk or eggs.
Pre-baking the pie crust is always recommended in order to encourage your quiche to set quickly.
Can A Quiche Be Reheated Twice?
Once you have cooked a quiche, you can reheat it numerous times as long as you are reheating it correctly.
However, you should bear in mind that reheating quiche is unlikely to retain its overall taste once it has already been cooked.
Thus, you should try to eat your quiche in a single setting after you have cooked it.
Alternatively, you should make sure that you are freezing your quiche and storing it properly immediately after cooking. Freezing your quiche means that it will remain fresh when you are reheating it.

You should ensure that you have thawed your quiche thoroughly prior to reheating it.
Thawing your quiche requires you to leave it in a refrigerator overnight or to leave it to thaw on a countertop.
It is recommended that you use a refrigerator in order to ensure that your filling remains fresh and bacteria is not able to harvest.
If you want to add some additional seasoning to your quiche prior to reheating, you should do so after you have reheated it.
This avoids the seasoning from becoming bogged down in the heaviness of the filling and you will be able to spruce up any flavoring that has been lost during the freezing process.
Conclusion
To conclude, this article has outlined 15 stunningly quick quiche recipes that you can try today.
These recipes are all incredibly easy to make irrespective of whether you are a quiche connoisseur or not.
Whether you are looking to make mini-quiches for a party or a wholesome bacon-laden quiche for a brunch, you are guaranteed to find the recipe to suit you in the list above.
You should remember to pre-bake your pie crusts when making your quiche, as this will ensure that the filling does not seep into the crusts and fail to set properly.
It is also imperative that you stick to the recipe guidelines and only use the right quantity of milk or cream within your quiche.
This will prevent it from becoming too wet and failing to set by proxy.
Making a quiche does not need to be an arduous or strenuous task.
In fact, you can save yourself vast amounts of time by making pie crusts in advance and freezing them until you are ready to make your quiche's filling and bake it.
This will also make following the recipes that I have outlined above far easier.
Overall, as stated, whether you are a lover of pumpkin or all things bacon, you are guaranteed to find the recipe to tantalize your palate in the list above.
I hope that you have found this article to be insightful and informative. Thank you for reading.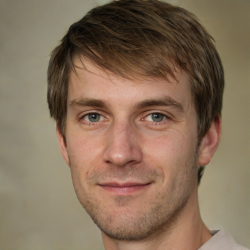 Latest posts by Mark Williams
(see all)