Finding the best bakery in New Jersey is a bit like looking for the prettiest flower in a rose garden, they're all magnificent, so how do you choose?
Well it does depend on what you are looking for in your baked goods whether it is sweet, or savory, bread or pies.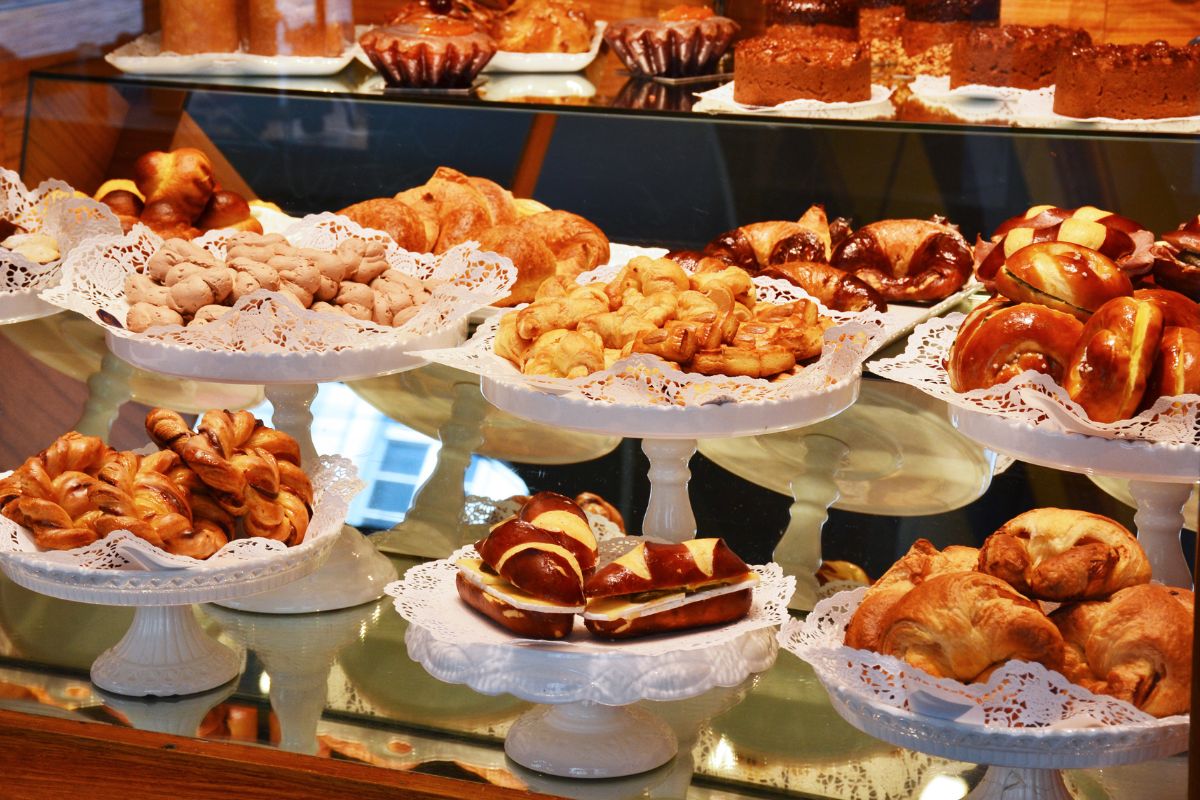 So bearing all of this in mind, which is the best bakery in New Jersey? According to Mashed.com it is Balthazar bakery in Englewood.
We take a look at what they bake and why they were voted the best.
Balthazar Bakery
Voted as the best bakery in New Jersey by Mashed.com Balthazar bakery is located in Englewood where they first opened their doors in the year 2000.
It also made the list of the top bakeries in the state by New Jersey Monthly.
Bakers William Young and Paula Oland set up shop in the 14,000 foot premises wondering how they would ever fill such a huge space. Today they have 22 delivery trucks making an impressive 800 drops every morning.
In 2018, they redesigned and expanded their on-premises retail store making it a place where locals come to buy freshly baked bread and Viennoiseries straight from the source.
What Do They Bake?
The bakery still does everything by hand as it doesn't want to become an industrialized operation.
This attention to detail and care means that they can produce baked goods of exceptional quality and flavor.
They have a wholesale division as well as another bakery in New York City.
Their catering service can accommodate large or small events, and they also have a delivery service, taking their most delicious offerings straight to your door.
So let's take a look in more detail at what Balthazar bakery has to offer and judge for yourself if they deserve the title Best Bakery in New Jersey.
Bread
You will be spoiled for choice with the range of breads on offer at Balthazar bakery.
From crusty baguettes with open, irregular crumb, buttery brioche and crusty or soft dinner rolls this is a bread lover's paradise.
For those who like something a little different Balthazar makes a range of breads that are not commonly found elsewhere.
Their cranberry-pecan bread is full of fruit, roasted pecans and has a mahogany colored crust thanks to the maple syrup added to it (for more fruit bread recipes, read here).
Another unique product is their heritage wheat loaf which is made from older varieties of Magog and Oland wheat from Maine Grains Mill. Nordic rye is a dense bread that is inspired by the smørrebrød of Denmark.
Pain de seigle is made from rye, wheat and beer and is baked dark while an unusual potato bread is made from roast potatoes and slow cooked onions with a chestnut colored crust.
Breakfast Goods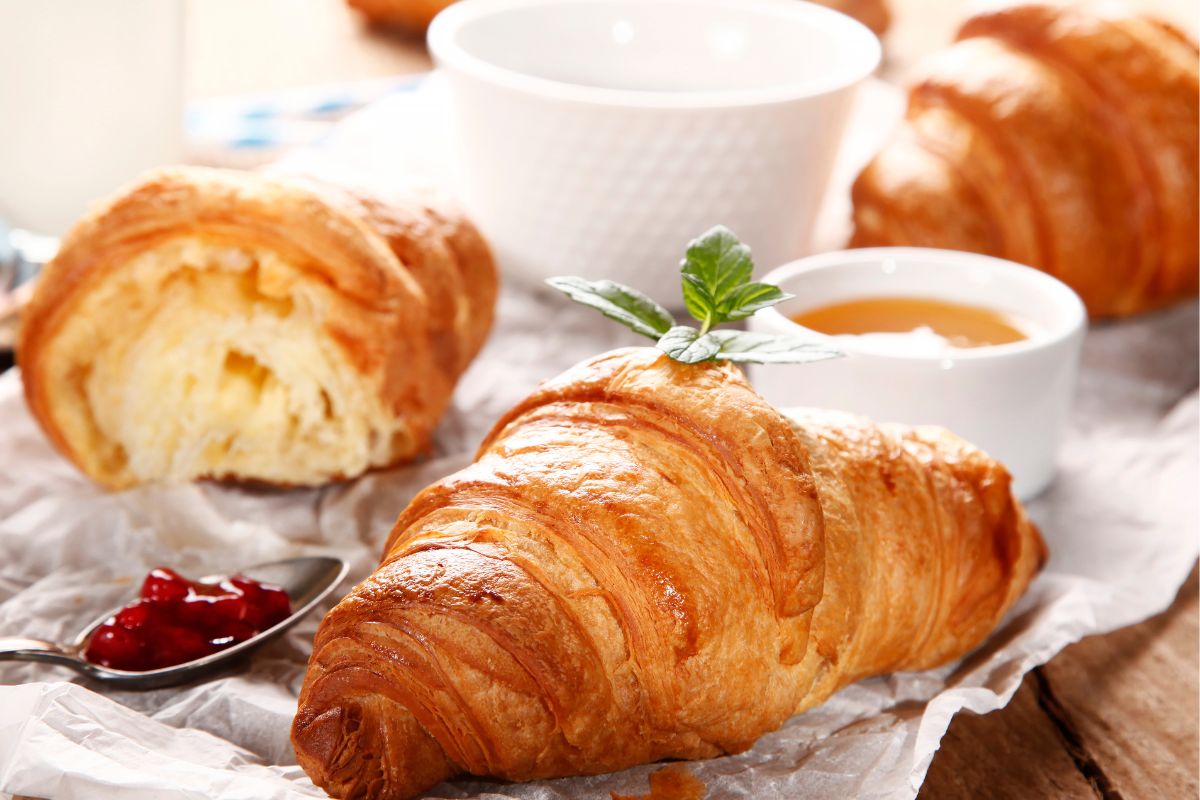 Balthazar has all the delicious breakfast pastries that you would expect and so much more. Croissants, Danish, and scones are among the most popular and sell out very quickly as they are baked fresh daily.
They also bake monkey bread, individual babkas, wholewheat currant buns, and have two varieties of granola. Those in the know arrive early to pick up the freshly baked pastries to avoid disappointment.
Cookies & Bars
The bakery offers a wonderful selection of handheld baked goods including the classic chocolate chip and walnut cookies, made with Valrhona chocolate.
Other less well known products include bakewell tarts. These are made with a shortbread base, and are topped with the bakery's own jam and caramelized almonds.
Madeleines, a soft sponge made with almonds, shortbread cookies and many more delicacies await you. If you have a sweet tooth you won't be disappointed with what is on offer with new items added all the time.
Cakes
The bakers at Balthazar offer a menu of their latest cake creations along with tempting tarts, tortes and galettes.
A Raspberry Charlotte, for example, is made from almond dacquoise, raspberry mousse, ladyfingers, buttercream and fresh berries.
Of their many delicious tortes the pistachio-cardamom torte is one of the most enticing. It's made with Californian and Sicilian pistachios, rose essence, cardamom and Valrhona chocolate ganache
You can also get cookies which are suitable for Passover including Brutti ma Buoni hazelnut cookies, rocher which are chocolate coated crystallized almond 'rocks' and coconut 'haystack' macaroons.
Tarts & Pies
The pies and tarts on sale at the Balthazar bakery change with the seasons as produce varies throughout the year and according to their own whims and tastes.
On their spring menu you'll find Colombo di Pasqua which is a traditional Italian Easter bread baked in the shape of a dove.
It is similar in composition to panettone but has added fruit and an almond topping. You'll also find hot cross buns at this time of year.
A gorgeous lavender infused Valrhona chocolate tart is one not to be missed, either as an individual tart or larger 7 inch offering.
Savories
As with the tarts and pies at Balthazar the savory baked goods tend to vary according to the seasons of the year which is testament to their commitment to use fresh, locally sourced ingredients.
Of the many types of quiche and savory tarts on offer, the beet and goat cheese tart has got to be our favorite. With red and gold beets, Vermont goat cheese and leeks this will quickly become your favorite too.
Another delectable treat is the asparagus quiche which is made with Fontina Val d'Aosta cheese, herbs and asparagus.
Final Thoughts
With so many excellent bakeries in New Jersey it is difficult to choose just one as the best.
The focus on quality ingredients, and the range and variety of baked goods on offer is what drew the votes of Mashed.com to vote Balthazar bakery the number one in the state.
We find it hard to disagree with them. We hope you have found this guide to the best bakery in New Jersey both informative and helpful.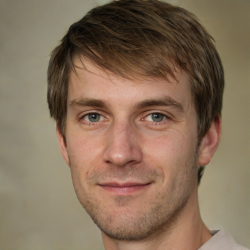 Latest posts by Mark Williams
(see all)