A chiffon pie is a particular type of pie that features a really light and airy filling that sits inside a crispy crust.
For the filling, this is usually created by folding a meringue into a fruit curd mixture, which has been thickened using gelatin.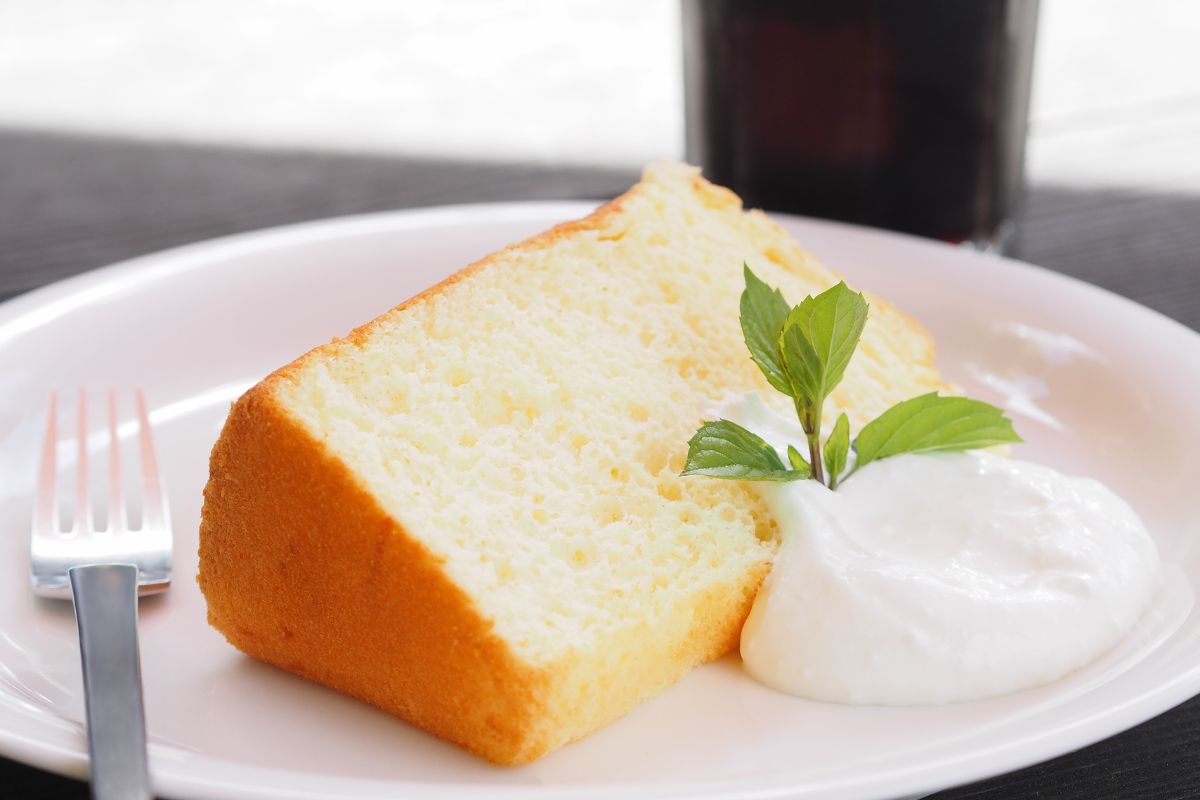 This is what helps to create the airy and light texture associated with chiffon pies
There are a lot of variations of the chiffon pie and many flavors available. Sometimes people can get confused between a chiffon pie and a cream pie.
The important thing to remember is that a chiffon pie uses meringue to create its distinctive texture. While cream pies use whipped cream to affect their ideal texture.
We have collected 15 of the best chiffon pie recipes that we believe you need to try today.
A time-honored tradition that has always been a hit at holiday gatherings is creamy lemon chiffon pie. In contrast to lemon pies that are more acidic and dense.
This pie has a gentle lemon flavor and is incredibly creamy, light, and fluffy.
This pie isn't excessively sweet, but the lemon flavor isn't very sour either. Every member of the family will enjoy a piece of this wonderful pie.
With whipped cream on top, a light and airy strawberry filling sits inside a crackly graham cracker shell. What else could you possibly want in a dessert?
This pie is incredibly eye-catching. To achieve the greatest strawberry flavor in your pie, it's crucial to utilize the ripest and freshest strawberries.
The crisp graham cracker crust gives the soft and delicious strawberry filling a pleasant contrast in texture.
The addition of whipped cream and additional strawberries on the top gives this delicious pie a pretty finishing touch.
This modern take on the traditional chiffon pie stands out for its bright, airy chiffon filling and soft rye shortcrust. The silky, sweet Swiss meringue pairs perfectly with the tart cranberry curd.
Additionally, the gelatin aids in the proper setting of the filling, allowing for clean slicing of the pie after refrigeration.
This pie is spectacular and deserving of a Thanksgiving, or any autumnal event that is exceptionally special.
This beautiful pie is a delicious exploration in opposites. The airy chiffon, a mousse-like filling with citrus taste that is unexpectedly vibrant. Due to the pie's pale-sunshine appearance.
Which is then placed on top of the crisp, buttery shortbread crust. Thanks to the juicy tangerine filling that complements the sweet pastry crust, this is the ultimate spring or summer dessert.
You will enjoy how unexpectedly refreshing this pie is. Even though, the colors may look quite muted. There are a lot of powerful and bold flavors in this chiffon pie.
Although it may seem thick and dense, this pie actually tastes light and airy. This pie is quite simple to make, and for any chocolate lovers out there.
It just might replace their current favorite sweet treat.
A truly opulent dessert is made of chocolate wafers with a rich but airy chocolate chiffon filling. You might assume it's incredibly sweet with all that chocolate in it.
However, the pie is balanced out using a mixture of sweet and bitter chocolate.
You don't even need to be concerned about locating fresh raspberries. Since this Raspberry Chiffon Pie only requires a 10 oz box of thawed frozen raspberries.
Thus, this contributes to the development of a rich raspberry flavor and a particularly vibrant color.
This recipe also asks for a gluten-free pie crust, but you can substitute any crust you like. This includes homemade and store bought crusts as well, which cuts down on your preparation time.
Making this pie the day before you need it will ensure that it has enough time to chill and solidify, which takes about 6 hours.
This Thanksgiving, try a Pumpkin Chiffon Pie to improve your pumpkin pie game. It has a velvety smooth texture and is a lighter, airier variant of typical pumpkin pie that is simply exquisite.
The filling starts to resemble mousse in texture. For the best harmony of warming flavors, pumpkin spices are used to make the filling.
Additionally, there is not much preparation or baking required. The pie needs to cool in the refrigerator for the majority of the time required for this recipe.
For a luxurious finishing touch, garnish with whipped cream and more pumpkin spices.
Replace the pie's sugar with honey to improve the traditional lemon chiffon pie. This pie demonstrates the winning combination of honey and lemon, which is well known.
Every occasion is ideal for Honey Lemon Chiffon Pie. All the heavy holiday food is cut through by the lemon's sharpness, which is also incredibly reviving.
While honey also gives the pie a sweetness akin to caramel.
Hence, instead of a traditional lemon chiffon pie, try something a bit different like the honey lemon chiffon pie instead.
A delicious tropical fruit chiffon pie can be made with only 13 basic ingredients. It will easily transport you to a tropical beach party.
A delicious, fruity, and creamy chiffon pie is made with pineapple, orange, lemon, and coconut. It is a very easy recipe to follow and produces a pie that everyone will want a taste of.
Due to how colorful and pleasing it is to look at.
This eggnog chiffon pie, which was inspired by a 1942 wartime Thanksgiving recipe, has a creamy eggnog flavor. Although it could be based on an old recipe, it is bursting with delicious flavors and textures.
The creamy and velvety eggnog-infused filling is layered on a Graham Cracker shell.
The fact that this pie takes less than 4 hours to set is what makes it so amazing. Especially, when compared to some of the other recipes on this list, that time is rather short.
Making Creamsicle Chiffon Pie is quite simple. The straightforward no-bake graham cracker crust houses the airy interior and chunks of mandarin orange.
It is a stunning dessert that only requires 5 ingredients and takes less than 5 minutes to prepare. Hence, this pie is a delightful and light way to end the evening.
The flavor of watermelon is there, but not overpowering in this feather-light chiffon pie.
Given that the filling contains over three cups of watermelon juice, you can tell there is watermelon in this pie.
To give the filling its beloved airy chiffon texture, the juice is thickened with gelatin and then combined with whipped cream and beaten egg whites.
Watermelon has a delicate flavor that truly stands out in this dish. It also provides a pleasant pale pink color. Perfect for a spring or summer occasion.
The no-bake press-in crust makes this ackee recipe simple to prepare. The caramel is a nice accompaniment to the mild and nutty ackee flavor.
The quickest aspect of this dish is how easily it can be assembled.
As you work on the filling, press the crumbs into the pan and place it in the refrigerator. After making the filling, pour it into the prepared crust, let it chill until it is solid, and you're ready to go.
Cereals or biscuits can be used to make a straightforward crumb crust. Making it easy to prepare this recipe. This pie's filling has rum and walnuts in it, which makes for a boozy and nutty combination.
This is much more grown up chiffon pie. Ideally to be served at the end of a sophisticated dinner party. The flavors are bold and different to the traditional fruity chiffon pies you are used to.
The filling in this pie has a lovely coffee flavor that almost instantly melts on the tongue. It is so light that it feels nearly weightless in your mouth.
The crunchy chocolate cereal crust creates a delicious textural contrast, and the fluffy whipped cream topping doesn't weigh down the filling at all but instead increases its fluffiness.
When combined, a slice of this pie will have you craving for more.
Conclusion
Chiffon pies are a light dessert to be eaten at any time of the year. These pies make the ideal after party dessert that the whole family will love. They are incredibly light in texture and bursting with flavor.
As you can see, we have given you 15 of the best chiffon pie recipes you need to try today. Hopefully, you have found at least one recipe that you want.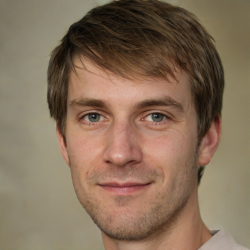 Latest posts by Mark Williams
(see all)