Quiches are a very versatile food that can be made with a variety of fillings and served as lunch, sides, or even as party food.
However, most quiche recipes include several dairy products such as milk, and cheese, meaning that anyone that doesn't eat dairy can't eat them.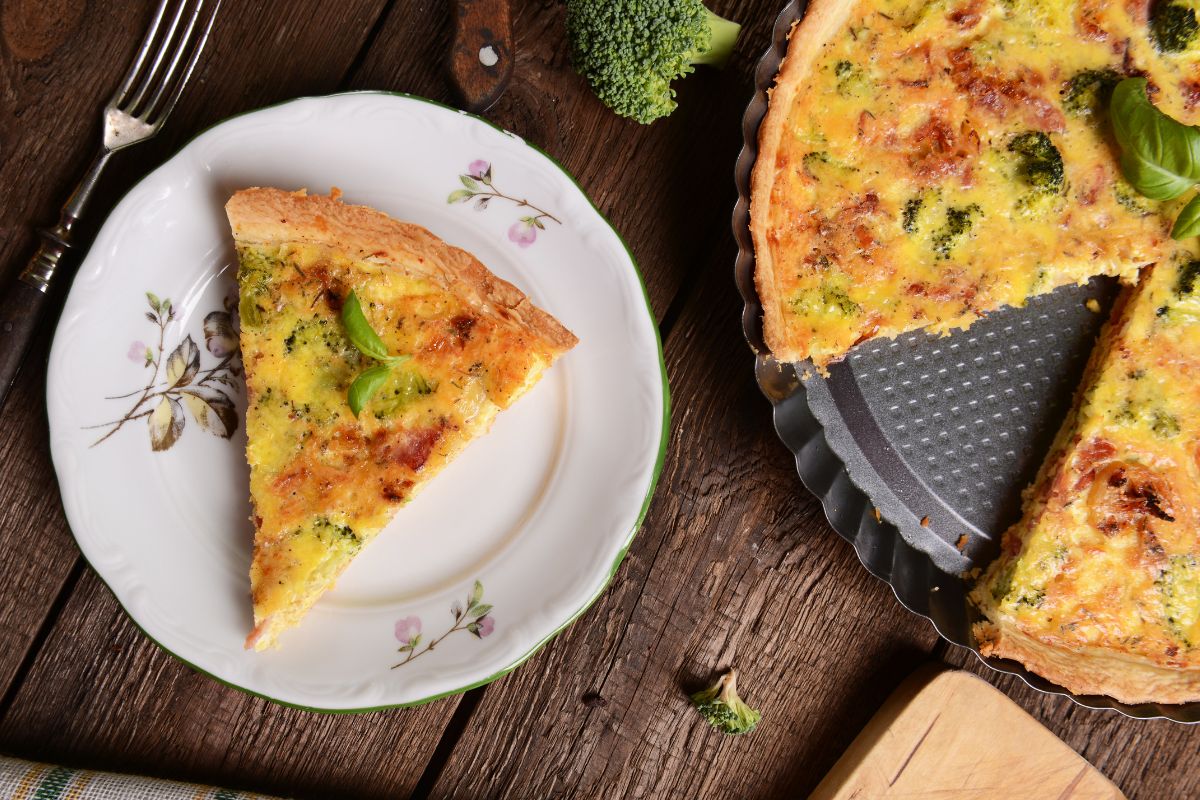 Thankfully, there are many quiche recipes out there that don't use any dairy at all. Whether you're lactose-intolerant, vegan, or just on a diet that doesn't include dairy, you can still enjoy quiche whenever you want to.
In this article, we will list the 15 best dairy-free quiche recipes that you can try today. We have a variety of fillings to choose from and some recipes are also vegan and crustless.
We'll start our list with a quiche that is not only crustless but is also full of a variety of vegetables.
If you like your quiches healthy and want to ensure you get your daily greens, then this is the recipe for you!
It includes zucchinis, onion, spinach, and tomatoes and the different colors of the vegetables make this quiche look just as good as it tastes.
It's dairy-free as it uses avocado oil and a dairy-free milk of your choice to make.
Our second quiche is very different from our first as instead of being loaded with many different ingredients, this is a simple, back-to-basics-quiche.
It doesn't have any toppings or flavorings, just the quiche mix and base that is present in all quiches.
This is the simplest quiche in this article and shows that you don't need dairy to make a delicious quiche.
It uses a combination of almond milk and nutritional yeast to get the quiche flavor and texture right.
Despite the name of this quiche, it really is dairy-free! Unlike many recipes that use nutritional yeast in place of cheese, this one suggests using a dairy-free cheese instead of a regular cheese.
We love this recipe for being a slightly more upscale take on a regular quiche.
The mixture of oats and walnuts gives it a different edge and it also has red bell pepper, spinach, and a splash of Dijon mustard to make a delicious dairy-free quiche.
Mini-quiches are great for dinner parties or buffets and there's no reason why being dairy-free means anyone has to miss out.
Although the quiches might be small, they're packed with a variety of delicious ingredients and the different colors are sure to wow your guests.
You'll need sweet potato, red bell peppers, red onion, baby spinach, and an avocado to make these delicious quiches.
You can substitute some of the egg whites for egg yolks if you want to reduce the amount of egg whites you consume.
Spinach is a very common flavor for quiche so it's no surprise that this list includes a spinach quiche.
You can use either fresh or frozen spinach for this quiche so use whichever you have on hand or is easiest for you.
The recipe doesn't use any cheese or milk and instead opts for oat milk and nutritional yeast to serve the same purposes and add a similar flavor.
It does use egg and egg whites, however, as well as onion, bell peppers, and garlic.
As well as being dairy-free, this quiche is also low in carbs, making it compatible with keto diets.
You can make the quiche with either almond or soy milk, depending on your preference, but we prefer the slightly nuttier taste of almond milk for our quiches.
As the name suggests, the main non-quiche mix ingredient is spinach and this comes in the form of two cups of baby spinach.
There are a couple of extra ingredients for seasoning, but overall, this is a pretty simple recipe to make.
One of our favorite quiche toppings is bacon, so this dairy-free quiche recipe that includes both bacon and spinach is also one of our favorites!
It combines smoked back bacon with baby spinach to make a classic quiche combination.
The filling has a little extra flavor to it thanks to a drop of Dijon mustard and it is all held together with some eggs and soya milk.
Like bacon, fish is another ingredient that always works well with quiches and salmon is probably the best fish ingredient of them all.
The quiche is best made with fresh salmon and also includes extra virgin olive oil, fresh dill, and nutmeg, so you may need to make a trip to the supermarket before making it.
This recipe uses a combination of soy milk and potato starch to get the thicker consistency usually found in dairy quiches and it works very well.
Although we're used to seeing bacon and ham in quiches, sausage is a little rarer! You can make your own sausage for this quiche (a recipe is included) or use a sweet Italian sausage bought from a store.
The combination of sausage and leek works very well and makes for some delicious quiches that are perfect for breakfast.
The milk content comes from oat milk and the quiche also has some dried thyme leaves for extra flavor.
This is another quiche recipe that uses bacon, only this time, it is paired with onion. You can use any type of bacon for this recipe as well, so you can choose whichever cut or flavor you prefer.
The other ingredients are minimal as all you need are eggs, almond milk, and some salt and pepper for flavoring. You will need to cook the bacon before making the quiche, however, so keep this in mind.
As well as being dairy-free, this quiche is also gluten-free as it uses a pie crust made from almond flour instead of flour made from grains.
The milk is switched out for almond milk and the cheese for nutritional yeast so you can be sure this is dairy-free too.
The flavor of the quiche comes from leeks and mushrooms and these will need to be sauteed before you make your quiche.
Quiche Lorraine is one of the most popular types of quiche available and is usually made with eggs, cream, and bacon.
As this is a dairy-free version of the classic, we'll keep two of those ingredients but the cream has been swapped for a dairy-free milk instead.
As with the other bacon recipes on this list, you will need to fry your bacon first. You can easily do this while the quiche crust is baking, however.
This is the first of three completely vegan recipes. In all of these recipes, you can be certain that not only have any milk, cream, or cheese been replaced, but so have the eggs.
The quiche mix in this recipe is made from soy milk and tofu instead of dairy products. It not only includes broccoli as an ingredient, but also a green bell pepper, onion, and fresh mushrooms to make a vegan quiche that is full of vegetables.
If you want a vegan quiche but don't want the crust that comes with it, then this is the recipe for you. It has no crust at all but still remains vegan.
It does require several ingredients, however, making it a little more complicated than some other quiches on this list.
The recipe calls for dairy-free cheese and also uses nutritional yeast, so you can be sure of a vegan quiche that tastes just as cheesy as other quiches do.
The main flavor of the quiche is asparagus so this is a wonderful quiche to make during summer, when asparagus is in season.
Our final recipe is a vegan version of the classic quiche, Quiche Lorraine. Like the previous recipe, it does call for a long list of ingredients so make sure you have them all to hand before you start.
Some of the ingredients are ones you might not expect to use in a quiche, such as maple syrup and liquid smoke, but combine together to make a delicious and vegan quiche.
The main quiche mix is made from tofu and water and these combine well to make a dairy-free recipe.
Final Thoughts
In this article, we listed the 15 best dairy-free quiche recipes on the internet. Some of them are completely vegan, whereas others just avoid milk and cheese to be dairy-free.
There are a variety of quiche flavors included and we also added a basic quiche recipe that you can modify to your own tastes.
We hope that you enjoy all of the quiche recipes and find them as delicious as we do!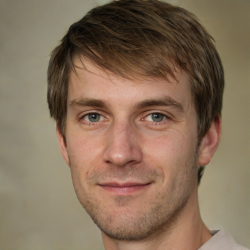 Latest posts by Mark Williams
(see all)