Everybody loves cheesecake. It is incredibly sweet and versatile, and it can be catered to almost any dietary need.
While a classic New York-style cheesecake is one of the most popular, chocolate cheesecakes are also widely enjoyed by the masses. Chocolate pairs so incredibly well with cheesecake, with both flavors complementing each other beautifully.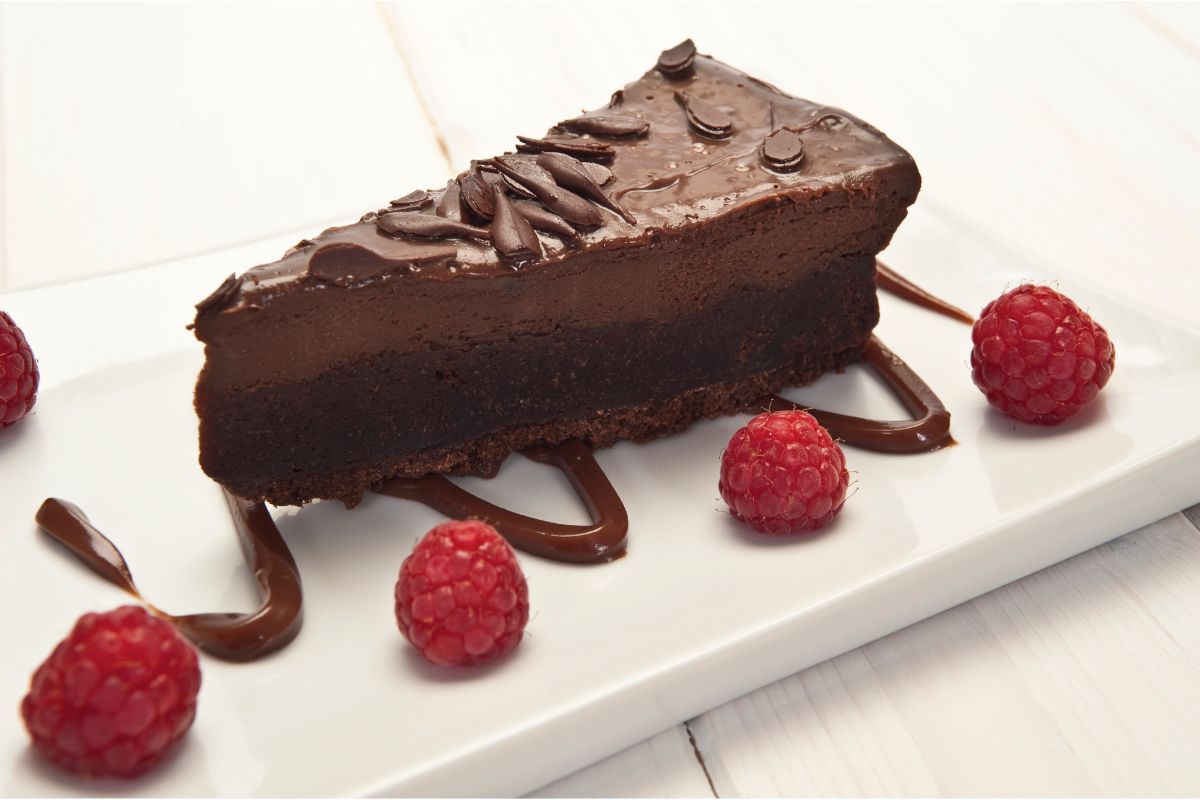 However, some people prefer chocolate on the darker side, finding milk chocolate or white chocolate to be too sweet.
If you're one of those people, then this is the perfect list for you! We've put together a list of 12 of the best dark chocolate cheesecake recipes you need to try. 
Most of these recipes will call for milk chocolate in the recipe, but all you need to do is swap it out for dark chocolate. So let's get started!
Kicking off this list, we have this absolutely beautiful chocolate orange cheesecake. Orange is another ingredient that works incredibly well with chocolate, and when you pair these three ingredients together, you will be left with a cheesecake that is an absolute taste sensation.
This recipe actually uses a secret ingredient in the form of marmalade which enhances the flavors even further! If you love tangy citrus flavors, this is a great choice for you.
This list wouldn't be complete without a recipe for a classic chocolate cheesecake without the addition of any extra ingredients. Sometimes, the simplicity of a standard chocolate cheesecake is all one really needs.
This particular recipe does include white chocolate swirls, but if you just want a straight-up chocolate cheesecake without the inclusion of white chocolate, you can just skip adding it!
This is a chocolate cheesecake for all the Snickers lovers out there. If you are on a diet or trying to watch how many calories you're consuming, it's probably better to skip this particular recipe.
If you're after something that tastes just like Snickers and you don't care about the calories though, then this is the perfect recipe for you to sink your teeth into. It's incredibly strong in flavor and you're sure to enjoy every mouthful.
This one is a bit similar to the Snickers cheesecake, but it is way more focused on emulating the classic taste of peanut butter.
This recipe is more sticky than smooth, so it's going to be quite thick in texture, but that is what makes it so darn delicious! This is the perfect cheesecake to enjoy after a light meal.
Chocolate and peanut butter are another combinations that work incredibly well together, and this chocolate peanut butter cheesecake is definitely proof of that.
If you're in the mood for a Black Forest gâteau and a cheesecake but you can't make up your mind on which one you'd prefer, just make this Black Forest cheesecake instead!
Black Forest gâteau is made with chocolate, cream, and cherries, and it is incredibly rich in flavor. This cheesecake variation is absolutely no exception to that description.
One ingredient in this cheesecake that is crucial to the recipe is a German cherry liqueur called kirschwasser, but if you can't get hold of any, you can substitute it for something a bit more readily available.
Dark chocolate and raspberry work so well together because they are both rich and tangy in their own right. When they are paired together, they create an absolutely intense flavor that is absolutely beautiful.
While this cheesecake can be enjoyed by itself, you can also add some whipped cream to your slice if you want a bit of extra flavor.
When people switch to a vegan diet, there is a common misconception that this means you can no longer enjoy cheesecake… but this isn't true at all! And this vegan chocolate cheesecake proves that.
This recipe uses all vegan-friendly ingredients and perfectly emulates the taste and texture of a standard chocolate cheesecake, so you can still enjoy this beautiful dessert completely guilt-free and without breaking your diet.
If there's one thing that's even more delicious than caramel, then it's salted caramel. It's gained so much popularity in the last few years and it's no real surprise as to why. This salted caramel chocolate cheesecake is absolutely beautiful and filled with spectacular flavor.
This cheesecake is special though because it takes on the appearance of a layer cake. You'll end up with a layer of rich cheesecake that is sponged between chocolate sponge layers, and then even more cheesecake on the last layer!
Though this recipe is meant to be made with white chocolate, you can swap the white chocolate out completely and use dark chocolate instead. It will still work incredibly well with the lemon and you'll find yourself making this recipe again and again.
Lemon cheesecakes are already a popular choice when it comes to this particular dessert, but as soon as you pair it with chocolate of any kind, it tastes even better. The lemon is incredibly tangy and compliments the chocolate really well.
This a chocolate cheesecake through and through, but what makes this cheesecake one of the best recipes you can find is the inclusion of coconut and chopped pecans.
If you want a cheesecake that is absolutely rich in flavor, then it doesn't get much richer than this German Chocolate Cheesecake. Though it's got German in the name, it isn't actually named after the country.
This particular recipe gets its name from Samuel German, a British-American chocolate maker who created dark baking chocolate that is used in this recipe.
Once you try this chocolate cheesecake it will become a regular treat that your whole family and any party guests will enjoy. 
We couldn't really make a list of the best dark chocolate cheesecakes without adding in a mint recipe!
Just like chocolate and orange, chocolate and mint is another flavor combination that is beloved by millions of people all over the world. The cool and fresh taste of the mint pairs absolutely beautifully with the dark, richness of the chocolate.
Adding the mint to this recipe is super easy as well, all you need to do is add half a teaspoon of peppermint extract and some crème de menthe. On top of this, there is an absolutely delectable layer of chocolate on top of this cheesecake that is impossible to ignore.
This cheesecake gets its name from the Samoa girl scout cookies. It is another chocolate cheesecake that incorporates coconut into the mix, giving the whole cheesecake a beautiful depth of flavor.
What makes this cheesecake even more special is the inclusion of a delicious caramel sauce, which truly emulates the classic flavor of Samoa girl scout cookies.
This is a great chocolate cheesecake recipe for you to make for any party you might host because it is so unique and fun. Your party guests will definitely remember this cheesecake and beg you for the recipe.
This cheesecake looks like a regular chocolate cheesecake at first, but it has the beautiful twist of having an Oreo crust. This recipe is super rich because of the chocolate, but it's also incredibly creamy as all good cheesecakes should be.
The oreo crust really gives this cheesecake a unique edge that makes it stand out from some of the other chocolate cheesecakes out there. If you love chocolate and you love Oreos then you definitely need to make this recipe for yourself!
If you have never tried Lindt chocolate before, then this is a sign that you definitely need to! It's one of the nicest brands of chocolate out there and they have lots of different kinds, including dark chocolate!
This chocolate cheesecake also falls into the category of "no-bake", so it's a bit easier to make than some other recipes and you'll enjoy the richness of the Lindt chocolate in no time at all.
And finally, we have one for all the coffee lovers out there. This mocha truffle cheesecake combines chocolate with coffee to create a beautiful cheesecake that will taste incredible after every bite.
The crust on this cheesecake is more brownie-like than cheesecake-like, which gives it a unique texture and flavor that is sure to make you come back for more.
Conclusion
Chocolate cheesecake is so popular because it is so versatile. Chocolate pairs with so many other fantastic ingredients that make it hard to get bored of eating it.
All of these recipes are some of the best out there and deserve to be tried at least once. Remember, any of these recipes that use milk chocolate or white chocolate can easily be replaced with dark chocolate.
Just follow the instructions the same way when using dark chocolate and you will be fine!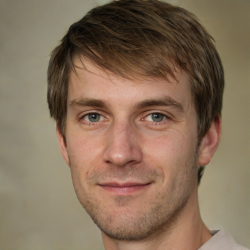 Latest posts by Mark Williams
(see all)