You can make a cobbler out of pretty much any fruit you have laying around, and some recipes have simplified the process by allowing you to throw most of the ingredients together and mix them into a baking dish, but if you want a deep richness, you can use dried cherries as a substitute.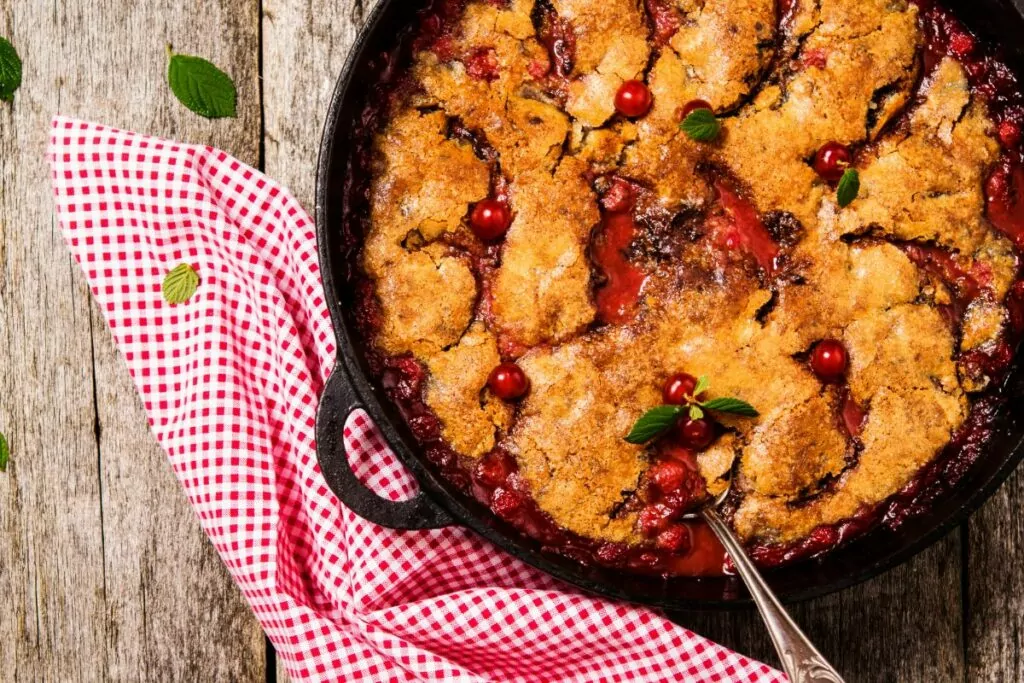 We have 15 cherry cobbler recipes that recommend using canned or whole cherries, but we'll show you how to use dried cherries and get the most flavor out of them.
We start with the classic cobbler recipe, and instead of pitted and halved cherries, you have dried cherries, which means you don't have to spend as much time trying to absorb any excess moisture a whole cherry has.
You can use brown sugar, unsalted butter, almond extract, and some water for the topping, which, when mixed together and baked on your cherry filing, will soak in more of that rich flavor, and garnished with some cream are going to complete this dessert.
Another typical twist of this dessert, you have a cobbler that has a streusel which can make your cobbler more plump and full of flavor, and when mixed with the cherries, is going to give it that rustic look that brings back the tastes of home.
You can use D'Anjou pears as they have a more luscious flavor and hold well with those cherries as they soften, and with a nice caramel sauce over the top, you get a dense cobbler that will be an instant hit.
This is a good recipe for those who aren't really fans of baking, but what you get instead is a crumble topping that is more biscuit-like than what you'd expect, as you can use all-purpose flour, baking powder, salt, sugar, chilled butter, and that's all you need.
For the filling, you can use dry tart cherries if you can find them, as they mix well with the Bosc pears and with the lemon juice and cinnamon will give you a chunkier filling that is also made up of a syrup-like sauce to make it more satisfying.
You're pressed for time and want a recipe that uses few ingredients and takes less than an hour to prepare, and so this cobbler is perfect as it only uses your dried cherries, vanilla cake mix, and some salted butter and only takes 45 minutes to bake thoroughly.
You simply layer your cherries at the bottom of a pan, then add your vanilla cake mix, add your butter, and all you need to do then is bake it and should give you an excellent result, as long as you are careful when transferring your cobbler to another dish.
If you have peaches, you can throw these into your cobbler recipe as well, and once you have skinned and sliced your peaches, you can make a layer of these with your cherries to give you a varied palette of flavors.
The cornstarch and cinnamon do well to make the filling that more interesting, and with the biscuit topping that you can make from scratch or from a cake mix, you have a good combination of textures, and you could go further and add a cherry garnish if desires.
Cherry and pineapple sound good in theory but put them together in a cobbler, and you have a tasty dessert that is bound to fill your kitchen with some delightful aromas as your cobbler bakes.
You can use pineapple rings or chunks, and either form is going to add a juicy yet firm filling that doesn't really need any other type of sugar or sweetener, and some vanilla ice cream can wrap up this dessert quite nicely.
If you have any gala or fuji apples, these with your dried cherries can create a nice stir of intense tastes that, when mixed with the rolled oats and cinnamon over the top, is the refreshing twist that this cobbler needs, and best of all it's super easy to prepare.
If you want to, you could use fresh or diced cranberries instead, as they can give you a tartness that you can find in a pie recipe, but of course, you're going to get a firm yet tangy taste that makes it a good summer recipe as a good way to cool down.
You like a good cobbler, but you may have found the crumble topping to be a bit bland and want a refresh, and if this is the case, you can use biscuit mix, which you can make from scratch quite easily, and gives you a nice buttery crust.
You want to make sure that you leave this cobbler in the fridge for around 4 hours and that you cover it so the topping is able to settle and retain its flavor better, and after this, you can serve it up as easily as that.
A vegan cobbler can be a great recipe to follow if you want to try something different or if you follow the diet and want to add a spark to your dessert recipes, and you can use coconut sugar, orange and lemon zest, cinnamon, salt, and cornflour.
You can spoon your topping onto your cobbler filling for a more precise spread, and you can use plant-based milk as an alternative here with the cane sugar and vegan butter to give your dough a nice subtle hint of flavor.
You can no longer feel restricted by intolerances by this yummy cobbler recipe that uses dried cherries that aren't tart, almond extract, lemon juice, almond flour, baking powder, salt, heavy cream, unsalted butter, and decorators sugar as a nice finisher.
You can make this at home or on the grill, and you'll find the sweetness is locked in as the top becomes nice and golden brown, but even though this takes around 70 minutes in total to prepare, we can guarantee that it will all be worth it.
Combine your love for cobbler and meringue with these lovely little desserts where you can simply make the meringue with egg whites, cream of tartar, and powdered sugar, then you can top them with your dried cherries, cinnamon, and some bread crumbs to finish.
This recipe is as simple as you can get, as all you need is some sticks of butter, dried tart or cherry filling, crushed pineapple, butter cake mix, pecans, and some coconut for a nice change from any intense spices or sweeteners.
All you need to do is melt the butter, then pour it into the bottom of a pan, then layer all of your ingredients and bake for around 45 minutes, so you might be surprised just how deep these flavors go, and those pecans are an excellent addition to this cobbler.
Cherries are sweet, but we think you could turn it up a bit by using some Agasweet almond and vanilla, and nutmeg, and you can use some cinnamon or even brown sugar to make a cobbler that is going to make your mouth tingle.
We've used apples in a previous recipe, but if you want more crunch, this recipe could be just what you're looking for, as the apple cider, packed brown sugar, and large apples bake all together in a dish and become a crispy delight as you watch the topping hold its shape.
You can get a gooey element to this cobbler that we think works really well as a contrast, and those dried cherries, when cooled, will add a firmness, so when paired with some ice cream is going to be a perfect spring or summer dessert.
We thought we'd add something a bit different into the mix as this dump cake follows a similar recipe to a cobbler, except you don't have to make a cobbler, and it pretty much all gets thrown together, making it a convenient dessert for when time isn't on your side.
All you need to do is prepare your cake pan, and dump all of your cherries and cake mix inside, and sprinkle some cinnamon and some slices of butter, and all this takes 45 minutes, or until the cake has that nice golden brown color.
Conclusion
A dried cherry cobbler really doesn't have to be too complicated if you want to prepare something for your next meal, and the great thing is that you can chill these, and you can still experience an exquisite taste that has a special place in your recipe collection.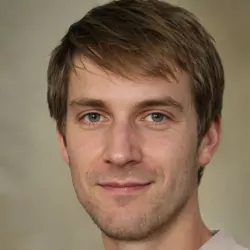 Latest posts by Mark Williams
(see all)