Mexican food is popular for very good reason. It features combinations of truly incredible and fragrant ingredients, including fabulous spices, as well as a combination of sweet and savory tastes.
Included within the pantheon of popular Mexican dishes is the classic enchilada, a delightfully savory treat that is full of spice, and is incredibly easy and satisfying to eat after a long day of work.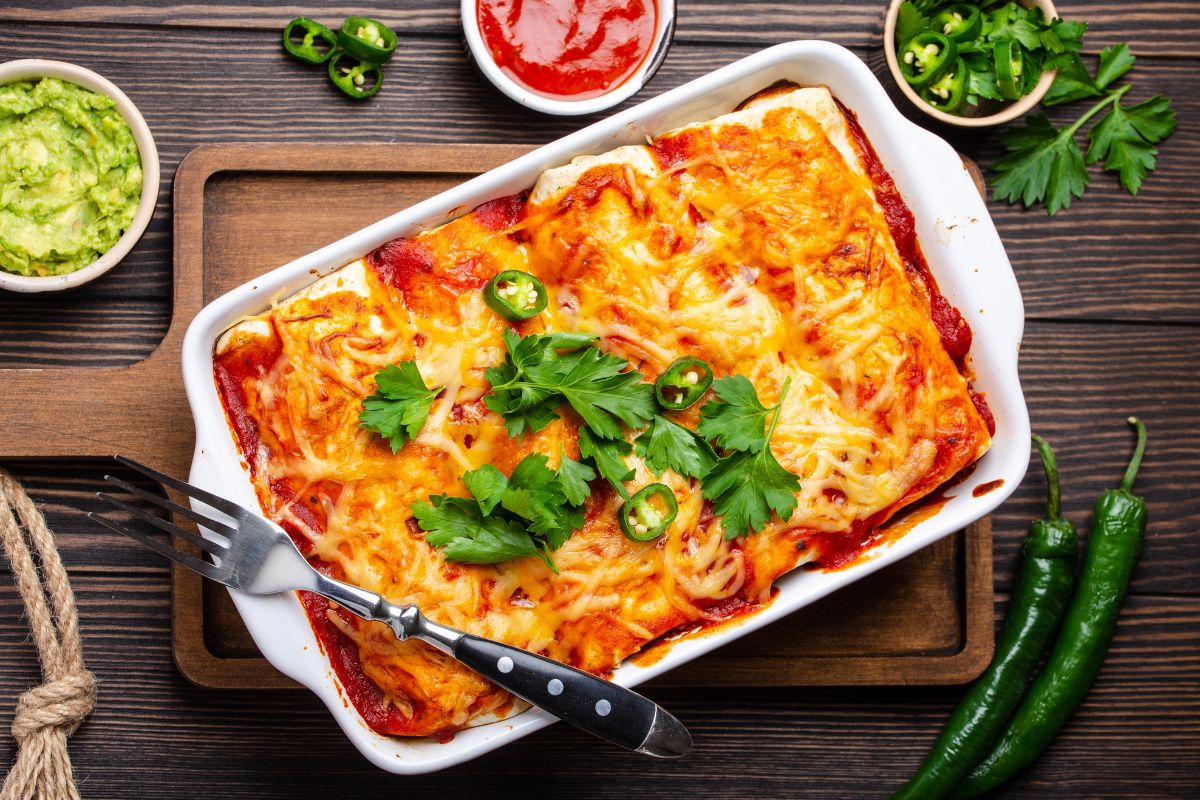 But what if you could take the amazing flavors of enchiladas and put them into a totally new form? What if there were a way to make a simple but delicious enchilada pie?
Well, thanks to the 15 genius recipes that we have exhaustively cataloged below, this dream is now very much a delicious reality!
Make sure to read on down below, because some of these recipes are sure to totally blow your mind out of the water!
Old El Paso is a company that has become incredibly well-established in the world of Mexican cuisine. If you ever find yourself craving iconic Mexican flavors, then Old El Paso is the company to turn to!
What better way to kick off our list than with this truly modern and delightful enchilada pie that we have no doubt will go down a treat?
True to the Old El Paso brand, this recipe is also incredibly easy to put together, and will take you no time at all to create!
The end result is also designed to serve 6, so this is a great recipe to follow if you want a dish that can easily be enjoyed by multiple dinner guests. 
If you want a little bit of extra spice to kick your enchiladas up a notch, then this is definitely the recipe to follow. It features a massive ton of chilies, to help to give it a spicy aftertaste that you'll love.
The inclusion of pepper jack cheese also helps to ensure that the pie itself has a slightly smoky taste. Adding a small amount of sour cream to the top of the pie also helps to give it a final comforting flavor hit.
This particular recipe comes right from the heart. It is based on a recipe that is very special to the author, and you can truly taste the love in every bite.
Each layer of the pie is carefully put together to ensure maximum flavor and satisfaction with every mouthful. You can also lightly fry the tortillas, to give them a sense of crunchiness as you eat the dish.
The inclusion of olives across the top of the pie helps to give the dish a sense of saltiness, and also gives it a unique appearance that will really get appetites going!
One pan is all you need to put this pie together! This is a perfect recipe for any of you out there that often find yourselves short on time but still craving a delicious dinner after a long day.
We were amazed at how well everything came together despite how simple the recipe actually is in concept!
What sets this recipe apart from its lofty competition is its inclusion of beef as the major central ingredient. Beef's meaty flavor helps to make this pie easily one of the best on this list.
This is a great recipe to follow if you have made an enchilada pie before, and you want a way to make it a little bit more unique next time!
This layered chicken enchilada pie really stands out amongst the competition thanks to the unique way it is made. The layers are separated by tortillas, and each layer contains a unique set of ingredients.
This means that every bite of the pie is unique in terms of taste, but also in how it looks when presented on the plate!
This pie is also baked to absolute perfection, to give it a slight crunch that directly contrasts with its soft and wholesome flavor combinations.
Packed with lean ground turkey, which is full of meaty and rich flavor, and a whole bunch of corn, olives, chilies, and tomatoes, this enchilada pie will easily prove to be one of the most popular dishes ever served up on your dinner table!
We were actually blown away at how incredibly well everything seemed to come together with this dish, and we couldn't wait to make it all over again once we'd eaten it!
By following this awesome recipe, you can easily create an enchilada pie entirely out of items that can be found in your local Trader Joe's store! This makes it an incredibly easy and simple recipe to follow.
Trader Joe's is also known for balancing quality with affordability, so you can rest assured that your resulting dish will taste totally fresh and incredible, but also that it won't cost you the Earth just to put together!
Creamy and decadent, this is one of our absolute favorite recipes on this list. Not only is it delightfully fiery and full of spicy goodness, but it also features a great creaminess that will delight your whole mouth.
This is a great treat to indulge in after a long day.
This is also an easy dish to serve once it has been prepared, making it perfect for hosting multiple people around the dinner table.
Salsa Verde is the name of the game when it comes to this mind-blowing recipe from Country Living.
The unique addition of salsa verde in this recipe not only helps to give it a unique green color that makes it perfect for springtime and summer, but it also has a unique sense of flavor thanks to the plentiful cilantro included within! 
This is one of our favorite recipes on this list because it features a unique twist on a classic recipe that actually really works! It's so delicious!
True to this website's name, this recipe truly will give you a great taste of home. It is full of classic flavors that you would expect from ordinary enchiladas but also puts them together in a totally unique way that you may not have experienced before.
If you have never tried making an enchilada pie before, then we strongly recommend trying out this recipe. It is one of the simplest on this list, and yet still results in an immensely satisfying medley of Mexican flavor.
This really is one of the easier recipes on this list. It is based on an old recipe that has been passed across the internet and lightly altered each time. Thus, it has resulted in an enchilada pie that is full of personality and flavor, and that you will totally love.
And this recipe also doesn't take too long to make, making it a perfect option for amateur chefs.
This saucy number is totally perfect for eating if you want an enchilada pie that will deeply satisfy you but doesn't have a massive calorie count.
Mexican cuisine has never been better thanks to this recipe that helps you to enjoy the flavors of Mexico in an easy-to-consume and guilt-free form.
This recipe is also similarly easy to make, so you can produce large batches that can easily be frozen, which makes it great for meal prep for a week ahead!
If you want a truly comprehensive enchilada pie recipe, then this is definitely the place to go.
This recipe is one of the best ever put together for an enchilada pie because it carefully guides you through each step of the cooking process so that you can ensure that you will make a perfect pie every single time. 
The writers of this recipe clearly understand the beauty of enchiladas, and what goes into making them such a favorite across the world, which of course means that it results in the best possible enchilada pie.
This is definitely a recipe to look out for, whether you've made an enchilada pie before or not!
If time is of the essence when you are making your dinner, then this recipe will definitely serve you well.
True to its name, this recipe is incredibly simple and incredibly speedy, so you can create a gourmet Mexican meal in no time at all, which is totally awesome.
We loved how great this recipe was, and how tasty the resulting meal proved to be.
To Wrap Up
Who'd have thought that there were that many ways to make an enchilada pie? We hope that this comprehensive list has shown you the potential for enchilada pies and that you now feel ready to take on the task of making one for yourself!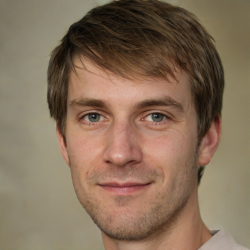 Latest posts by Mark Williams
(see all)