The best flans out there usually have milk that gives you more flavor and stops it from tasting flat, and you can use condensed or whole milk varieties, and you can have everything from sweet to mild to savory.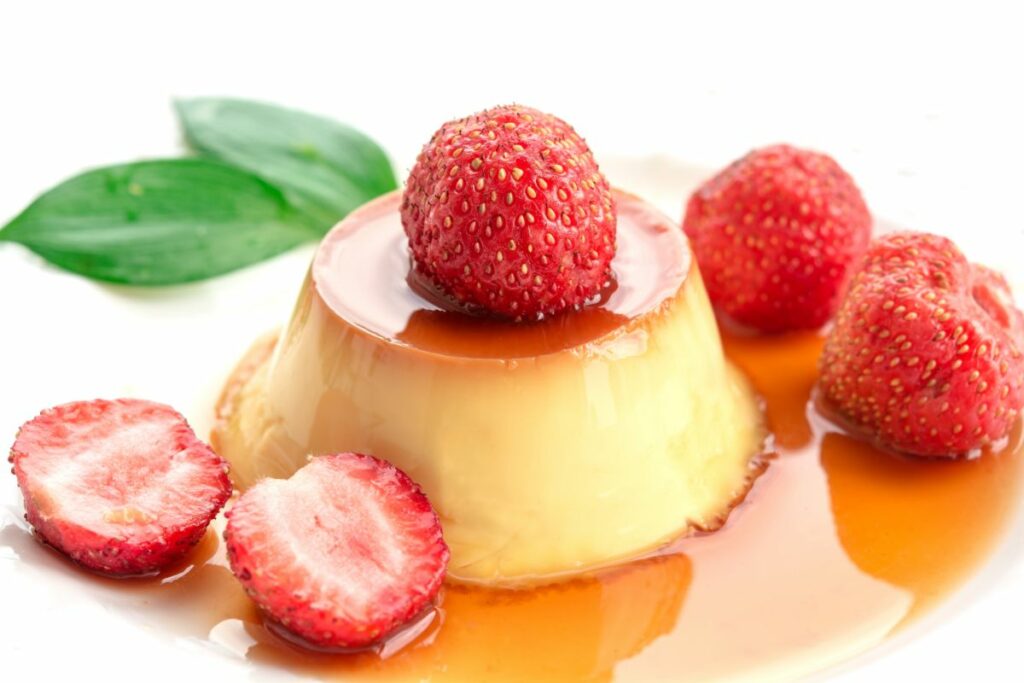 With all options to create a flan to your tastes and time of day, you can find something that is easy to make and isn't take up your whole preparation time, giving you more time to enjoy the other things that matter.
We'll make this possible by sharing 15 of the best flan recipes we could find, so you are equipped with a flan recipe, whatever time of day.
Start your day off with a simple breakfast flan that uses eggs, milk, lean bacon, medium onion, salt and pepper, oil, grated cheddar cheese, tomatoes, and a dash of parmesan to give you a layered flan that takes full advantage of the versatile texture of the bacon, as this ingredient works in many kinds of recipe.
You start by making the bacon and onion mixture, adding your cheddar cheese, then adding your tomato, and then baking for 35-40 minutes, so once you get the hang of the recipe, you'll find breakfast or brunch is immediately improved.
If you've ever wondered what to make for the family breakfast and want an easy server, this flan could be right up your alley, as you need butter, large eggs, some sour cream, milk, salt, green onions, and shredded cheddar cheese, and you can adjust the recipe if needed.
You simply beat the eggs, sour cream, and milk in a bowl until thoroughly blended, and you can top your omelets off with a simple herb garnish to give them the rich buttery flavor it deserves, and you can own breakfast time.
This flan makes for a nice side dish to a main meal and has a more diverse set of ingredients than what we've seen so far, with bell peppers, carrots, broccoli, eggs, milk, cheese, potatoes, onion, salt, pepper, and parsley.
You can create a flan here that is more on the fulfilling side, and the use of the cayenne pepper and any other pepper you use gives you a hearty and comforting dish that can serve up to six people.
We've got here a classic flavor of the rich onions with the creamy and tasty aged cheddar cheese, which is likely going to make your recipe even better if you use it, and as long as you don't use varieties that are too tangy, you should have the freedom to use it.
You can use chopped parsley, chives, or even some basil if you want to create the garnish, or crumbly cheese and even bacon pieces to complete your dish, so you want to use low-fat cheese and milk if you're cutting down on fats or carbs.
Now we move to the dessert recipes, and we provide a traditional flan recipe that works for those who want to get a taste for flan and use this as a starting point to try out other types of flan recipes, as you'll find this is very easy to make.
You simply pour your custard-like mixture into cups and arrange these on a baking pan for about 50 minutes, and let them stand for 30 minutes, then, you can chill them for at least 4 hours to let the dessert set.
It was inevitable that chocolate and flan would join forces, and here we have a recipe that has a richer and defined flavor that is made possible by using sugar, cocoa powder, cream, milk, eggs, and vanilla for the perfect blend.
You'll have a chocolate flan with a nice caramelized coating that, when mixed with the chocolate custard mixture, is an easy dessert option that you can top with whipped cream or even some berries if you want to add some zing to this recipe.
If you like cinnamon snacks and want it as a dessert, this will likely hit the spot, as you have a recipe that has granulated sugar, evaporated or whole milk, large eggs, and ground cinnamon that takes 50 minutes to bake and is best when it's chilled for 4 hours or overnight.
You'll find the ingredients ensure your flans aren't too flat and fold out of the pan quite easily, so you can avoid any mess or spills, and you could serve this with some cinnamon sticks or sprinkle some over the top for a more intense flavor.
If you love fruit, you can use them in these small flans that look great on any dinner table, and you can get creative with your fruit selection that can range from juicy to sharp flavors for the ultimate dessert.
For the filling, you simply use milk, custard, icing sugar, vanilla extract, and thickened cream, which, when cooled, is going to give you a dessert that has a tart-like appearance and, with the lemon juice, gives you a lovely flavor palette.
If you like desserts that don't hold back in terms of their richness and creaminess, you can always refer to this recipe that has condensed or whole milk, large eggs, cream cheese, vanilla extract, evaporated milk, and white sugar.
You can pour your caramel onto a baking pan and swirl so the mixture reaches the sides, and you can pour the evaporated milk over the top and you simply bake it for one hour or until the consistency comes out just right.
If you follow a vegan diet, dessert recipes don't have to be boring, as you can create a creamy and sweet flan that melts as soon as you taste it, and you can use coconut milk, agar powder, and arrowroot flour as alternatives.
You can create more flavor by adding orange juice and toppings like walnuts, cashews, or even grated coconut over the top, so you can add some crunch to this recipe, just as long as you don't go too overboard here.
If you want to add a tropical twist to this recipe, you can use white sugar, whole milk, coconut milk, evaporated and sweetened condensed milk, vanilla extract, and eggs as an alternative to the vegan flan if you want to add some choice to your menu.
You can prepare and bake the mixture as you would any regular flan, and the fun comes from placing a plate over the top of your finished flan and flip it over but ensure your grease your pan to make this step easier for you.
Using the classic Mexican recipe for this flan, you can use eggs, condensed and regular milk, sugar, and pure vanilla extract, which, once set, will produce a lovely thick and creamy flan that will be the centerpiece on any occasion.
If you love boozy desserts, this one is going to hit the spot as you have Coronado Dulce de Leche caramel which gives this dessert a nice glow and sweetness, while the bourbon and cinnamon sticks give you a nutty and even fruity flavor.
You could try rum as it can work just as well, and you can use regular caramel sauce or make your own if you want a thicker consistency for your flan, so you have a few options on how to make the flavor appeal to you best.
This recipe uses coffee liqueur to produce a sweet and sometimes creamy taste depending on what variety you use, and you'll find the condensed milk, vanilla extract, heavy cream, sugar, and a mint garnish is something a bit on the wild side.
You can bake your flan until the middle becomes a bit jiggly, and once set, you can serve with some whipped cream on the side that gives this recipe a nice balance and is going to go down well at any parties or gatherings.
We finish with a cheesecake-like flan that uses cream cheese, parmesan, vanilla extract, milk, eggs, and sugar, and for the topping, you can use cracker crumbs and melted butter to add a nice crumbly layer to your dessert.
Conclusion
Whatever time of day it is, you have an excellent flan recipe that you can play around with and see what you come up with, so as long as you have a combination of sweet, creamy, and some sharp or juicy flavors, you can't really go wrong.
You can even have fun with the garnish, as mint or parsley might not be your thing, and even if it's a simple sprinkle over the top, it will have a significant impact on the taste of your recipe, so have fun.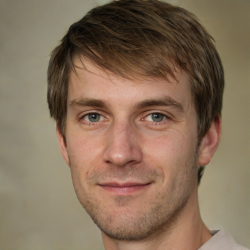 Latest posts by Mark Williams
(see all)