Originating in France, quiche is a dish that is well loved worldwide because of its versatility and delicious taste and consists of a special savory custard and can include a whole host of other ingredients too!
In fact, the reason why Quiche is such a well-regarded dish is that allows you to make use of a whole range of different ingredients, so if you've got vegetables or meats in your pantry that are coming to the end of their use by date soon, making a quiche is a great way of using them up before they're inedible!
One of the best ingredients to add to your quiche is fresh spinach, as it will shrink perfectly and provide your quiche not only with a nutritious boost but also a gorgeous leafy green aesthetic.
So, if you're looking for some of the best fresh spinach quiche recipes then look no further, as we've compiled a list of the best spinach quiche recipes that we think you need to try!
The Best Spinach Quiche Recipes
When it comes to trying to find the best quiche recipes with spinach involved, why look elsewhere? Here are our favorites when it comes to the tastiest spinach quiche recipes.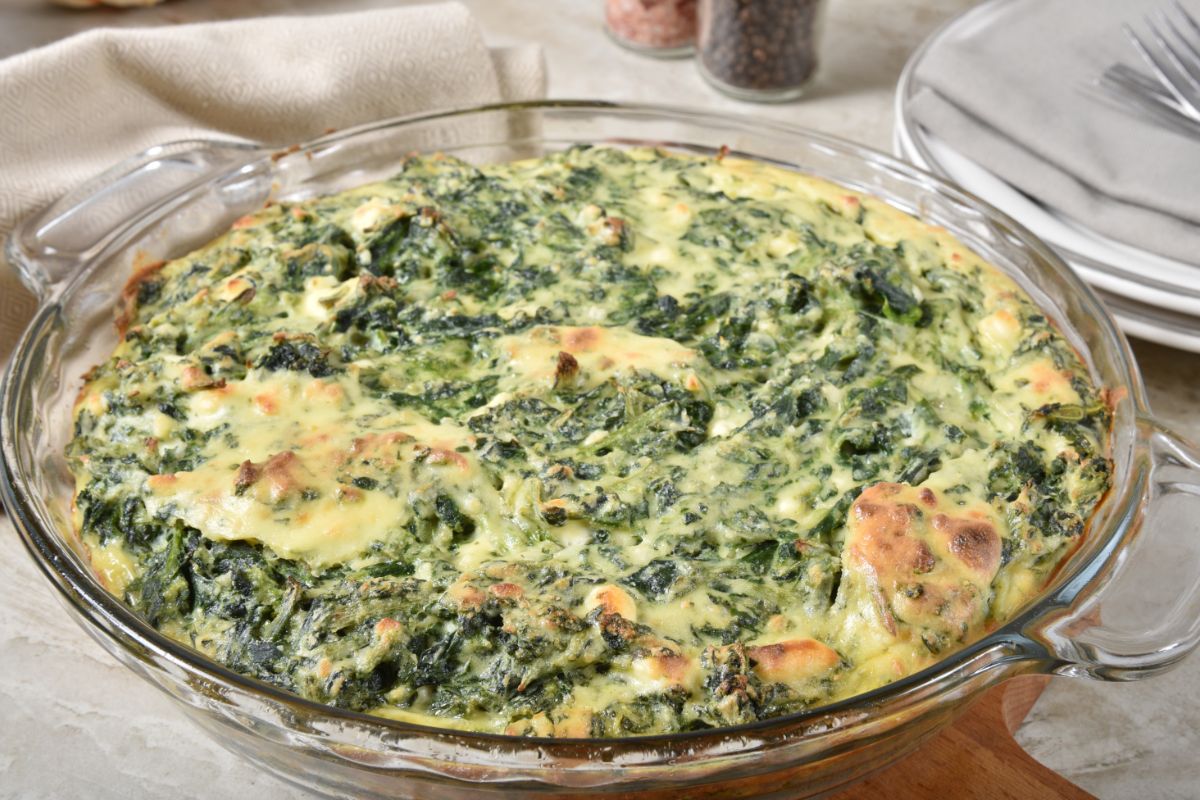 If you're looking for a lightweight and healthy meal, then why not try out this gorgeous spinach and mushroom quiche recipe? In order to make this dish, you'll have to make use of some fresh green spinach as well as some especially sweet mushrooms too, which provide you with the perfect dish to please both meat eaters and vegetarians alike.
This quiche also lacks the crust too, which makes it even easier to make, so this is a great recipe to start with if you're new to making your own quiches at home.
The Gruyère cheese included in this quiche gives it a delicious savory taste, and makes it feel a lot more decadent too.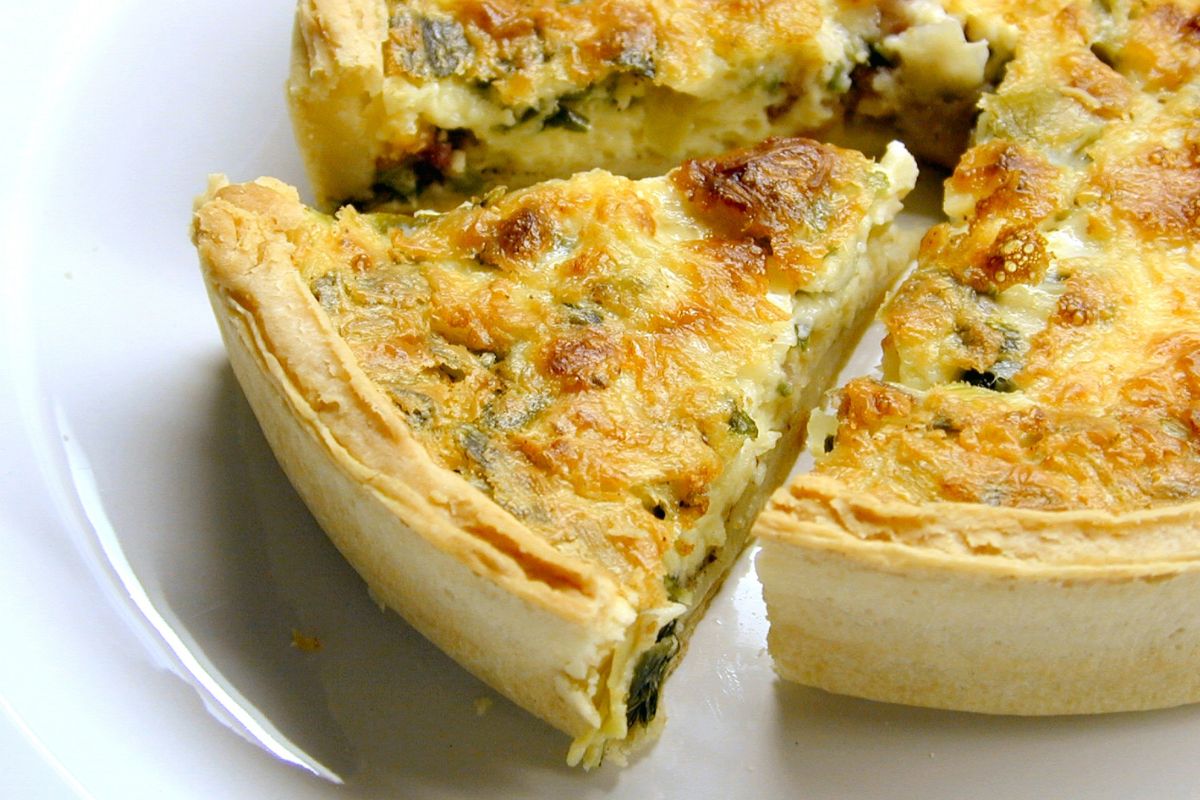 If you want to add some meatiness to your average quiche recipe then why not step it up a notch with this delicious spinach and bacon quiche that is sure to have everyone's mouth drooling!

Unlike the last recipe, you will need to make the proper crust, however now that you know how to do everything else to make a successful quiche, you should have no problem at all being able to make the crust, and once you've done it once you'll never look back!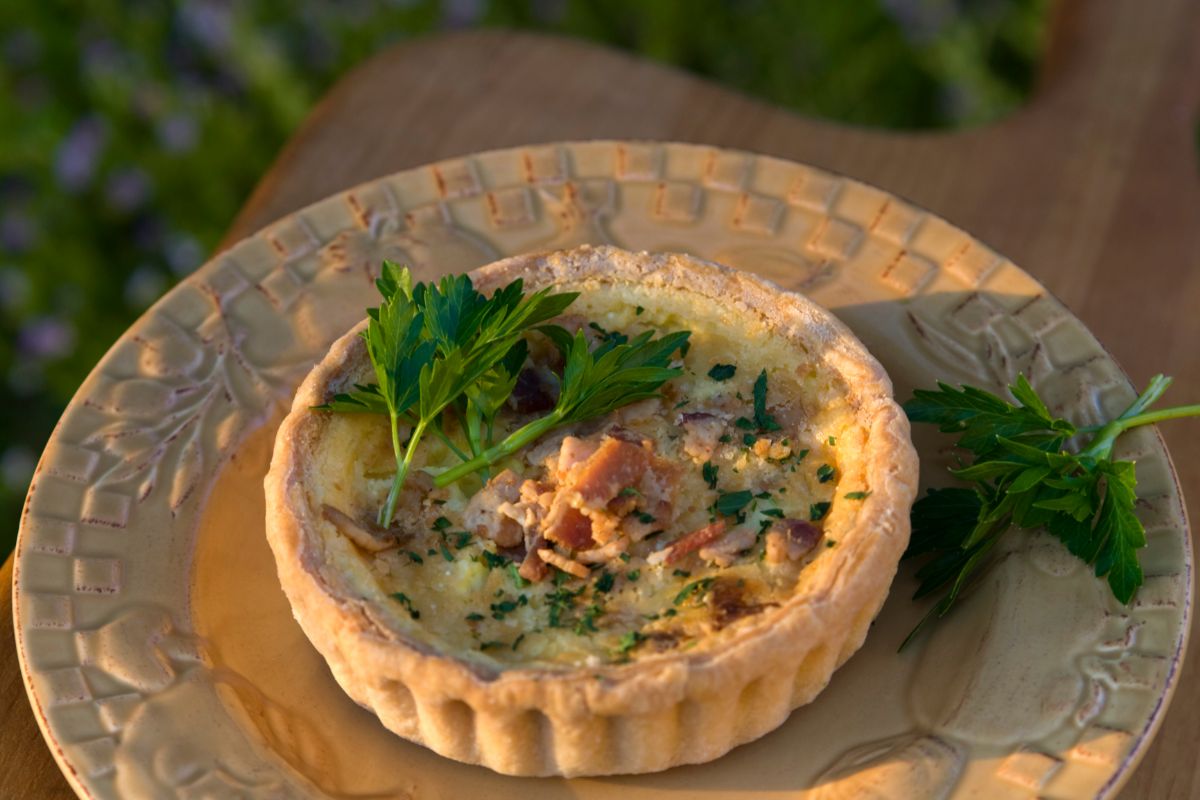 Quiches often have a whole host of different cheeses involved in their recipes, which is why this recipe looks to take the amount of cheese in your quiche to a whole new level with the inclusion of some freshly grated parmesan cheese.
Parmesan is an excellent choice of cheese to partner with spinach and bacon too, as the three combine wonderfully together, and make for a super savory quiche that will impress even the most experienced of quiche makers!
This quiche might not go down so well with vegans and those who are lactose intolerant, so you might want to make sure this is suitable for everyone before you plan on serving it.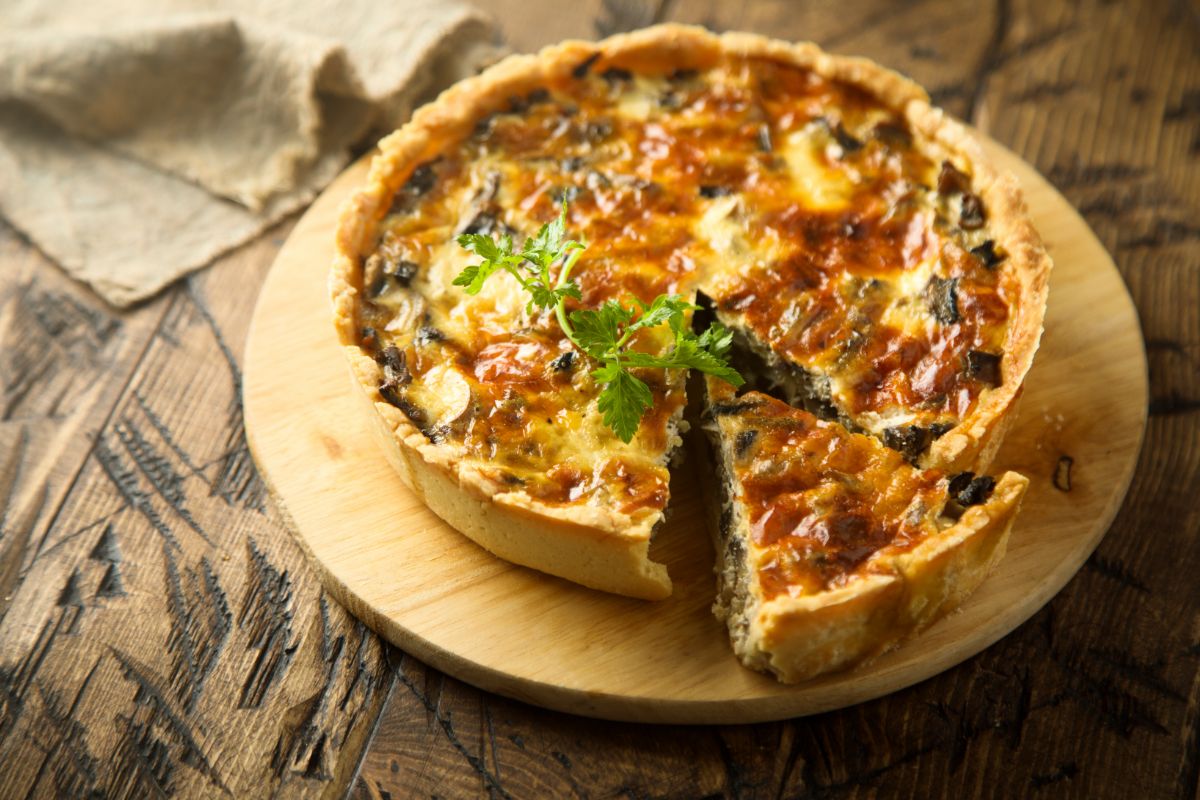 We absolutely love cooking a delicious joint of ham, however, it's always disappointing when there happens to be some leftovers because you ideally need to use it up as soon as possible.
Thankfully, we have just the solution for this, allow us to introduce you to this delectable spinach, cheddar, and ham quiche!
The ingredients for this quiche are so easy to come by that the chances are you already have most of them in and around your pantry, so you shouldn't have to worry about hunting down some obscure ingredients in order to make it.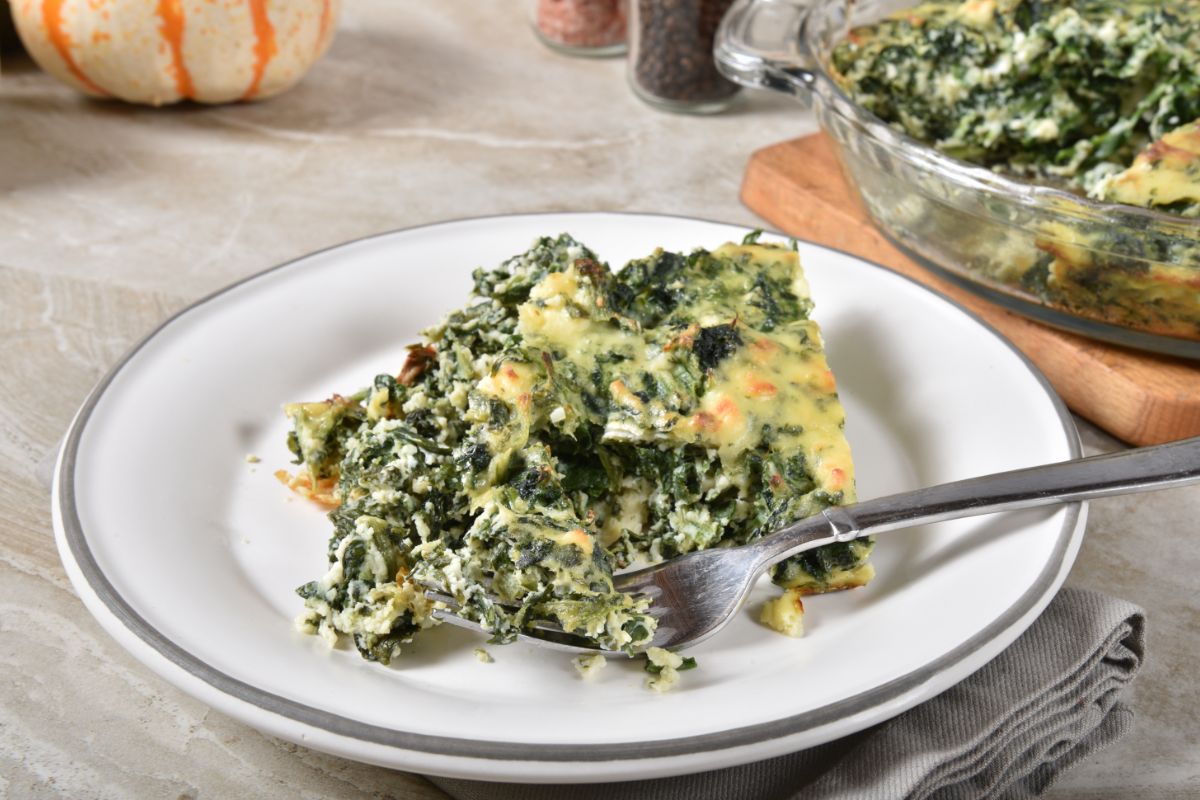 We all know that horrible feeling, you've got guests coming around for food and you're really stuck on what to make them, especially when you've already served them the same couple of dishes time and time again.
That's exactly where this incredibly easy spinach & ricotta quiche comes in to save the day, it's easy to make and takes no time at all to cook, so you can have it made and have cleaned the kitchen of any mess all before your guests are anywhere near close to arriving!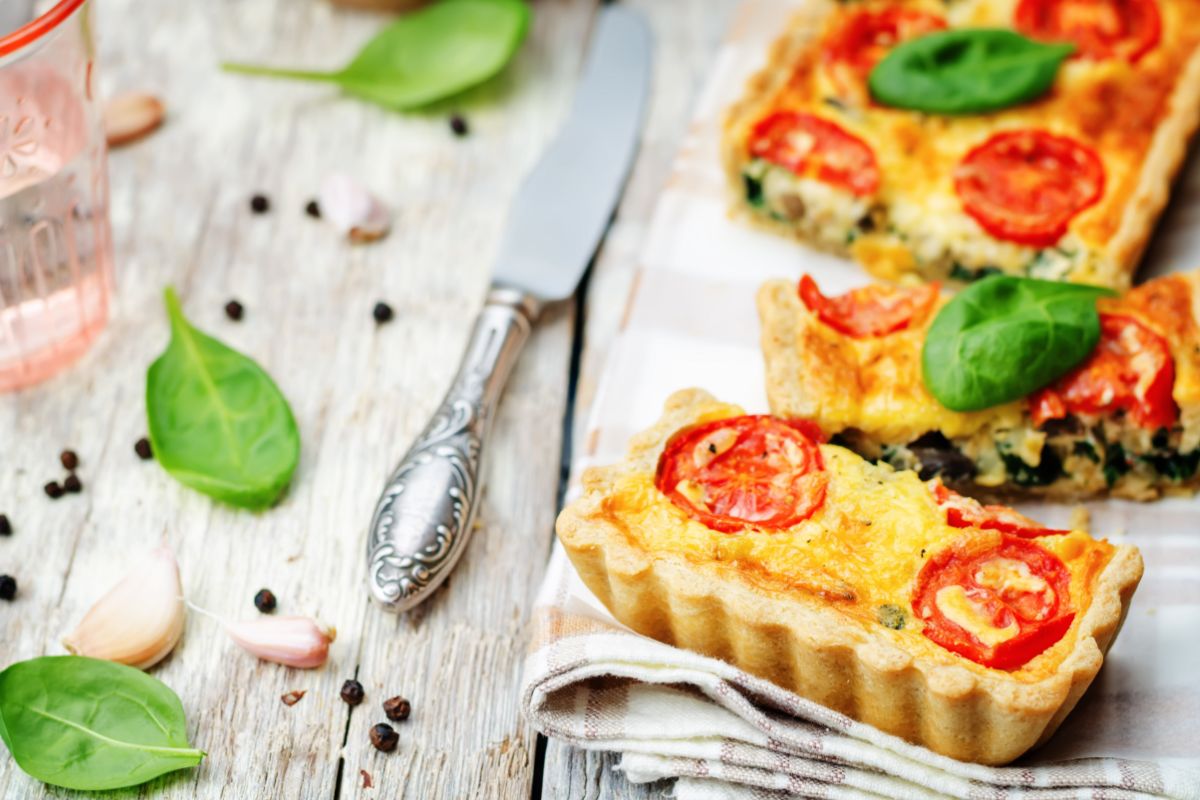 What something versatile for breakfast or brunch that is going to be an absolute crowd pleaser? Then look no further than this amazing spinach and tomato quiche, which has everything you need to start the day off right.
What you decide to serve your quiche with is entirely up to you, we always recommend a nice salad to sit alongside it, but who says you can't enjoy it with some Italian sausage or crispy bacon!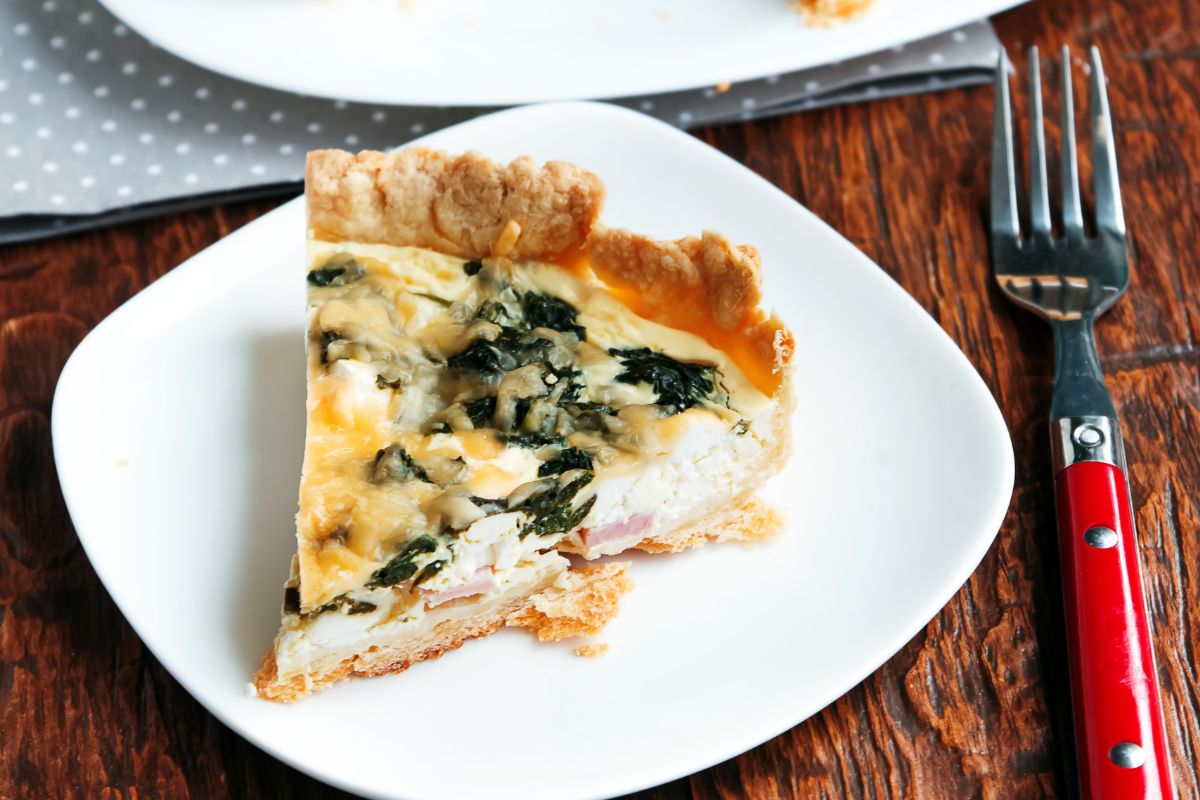 We love quiches so much because there are absolutely no rules about what time of the day you should eat them, and if you're looking for a good quiche recipe that will work no matter whether it's 8 am or 8 pm, then why not try out this delicious spinach and feta quiche!
You can also make your quiche ahead of time and freeze it if you need it, which is why they're so well regarded by those who like to prepare meals, or even if you just want to make a load of food up ahead of a particularly big party or event.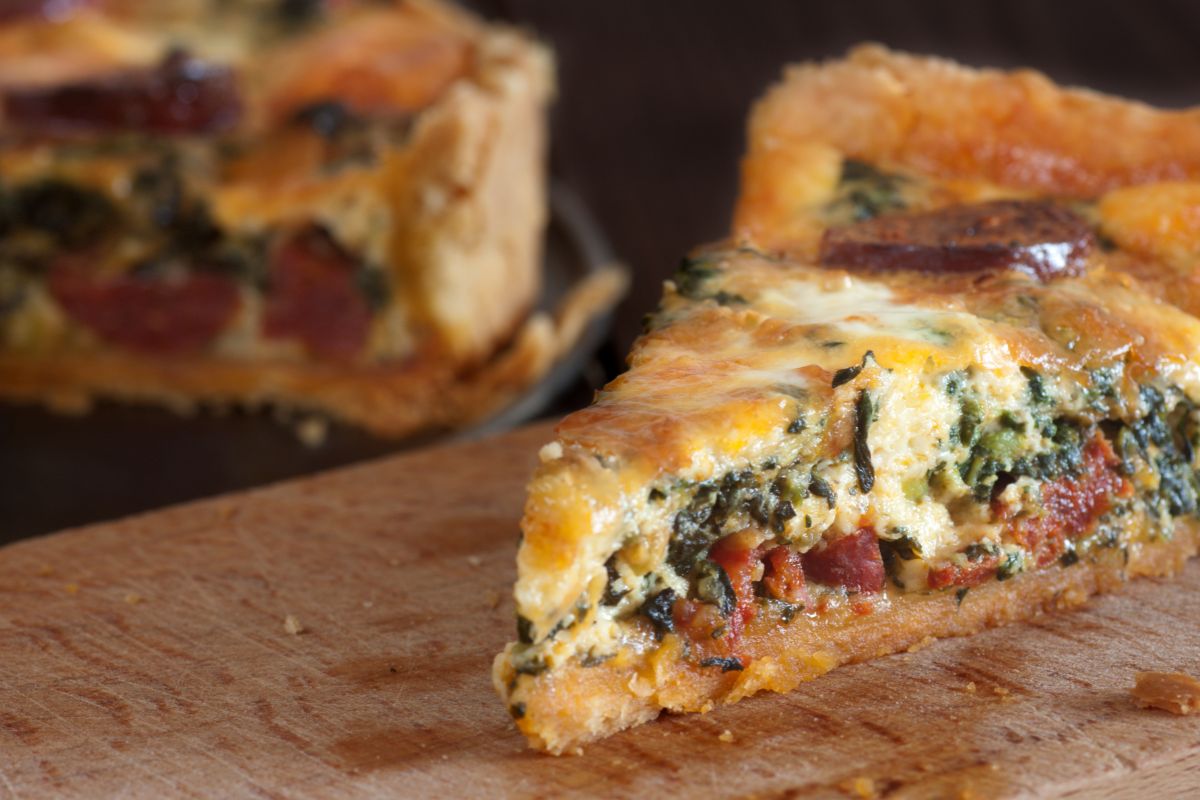 Speaking of eating quiche at 8 am, this is arguably the perfect breakfast time quiche recipe, and makes use of tasty fresh leafy spinach, as well as mature cheddar cheese, and a load of sausages all crumbled into the quiche mix.
This quiche is perfect for meal prep if you find that you're having to skip breakfast in the mornings due to such a rushed routine, so make it at the start of the week and enjoy it slice by slice as the week goes on!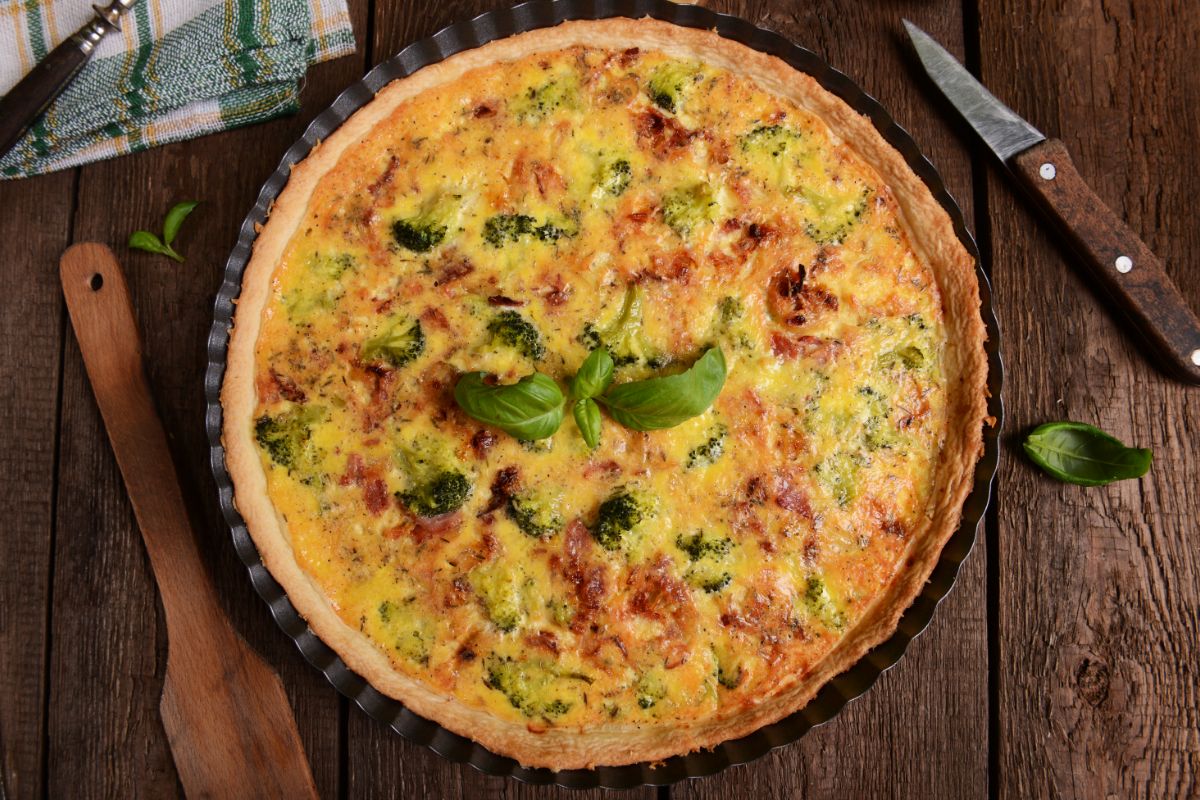 If you want a hearty quiche that is going to be suitable for those who are lactose intolerant, then why not give this spinach and chorizo quiche a go?
Packed with a ton of healthy veggies, including the ever-appetizing fresh spinach, and a whole bunch of healthy fats from the coconut milk, this quiche is sure to be a treat for those non-dairy havers at the next party!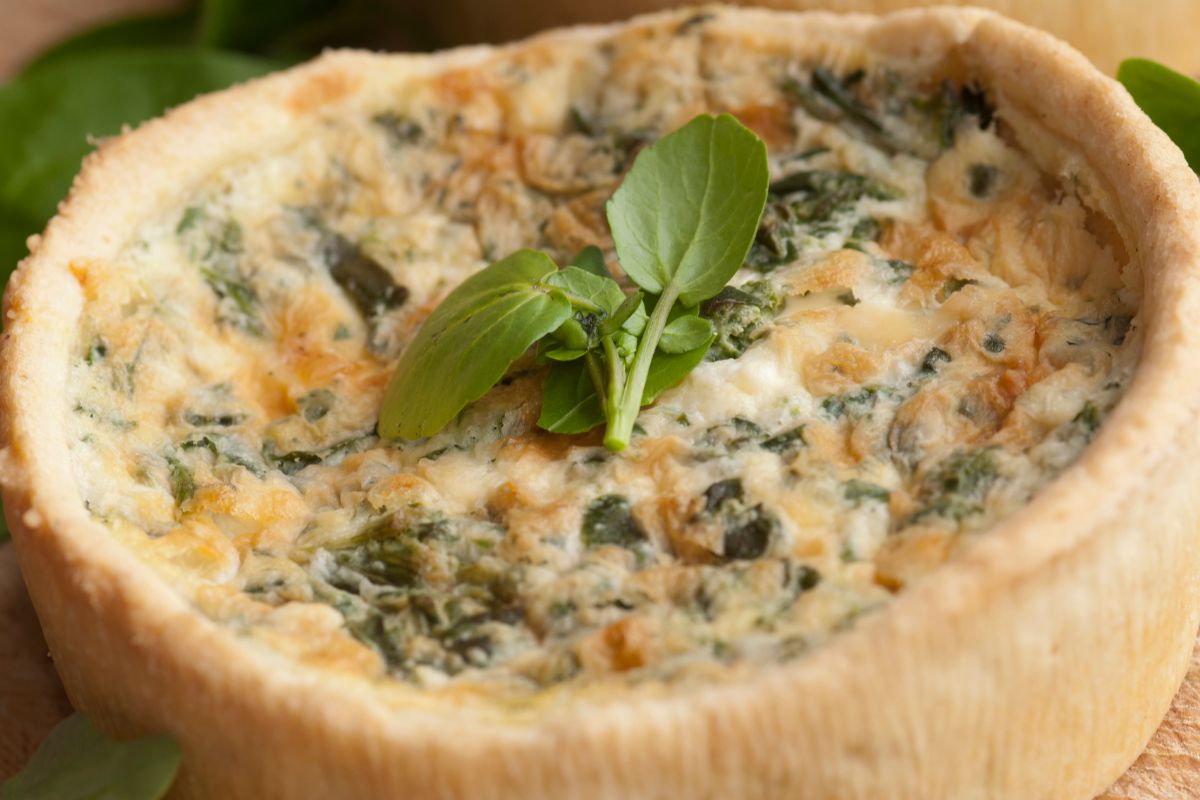 If you want to make an all green quiche for the vegetarians in your life, then this quiche is certainly going to appeal to them! This quiche recipe calls for the inclusion of fresh spinach and zucchini to provide it with that super healthy coloring.
Whether you make your own pastry to form the crust or use a store-bought pastry is entirely your choice, but if you're trying to make this quiche in a short period of time it might be wise to opt for the store-bought one!
Halloumi is a cheese that originates in Cyprus, and of all of the cheeses to put into your quiche recipe, it probably isn't the first one that comes to mind, however, I bet once you sink your teeth into it and taste that hint of saltiness, that you'll fall in love.
Because halloumi has such a high melting point, it won't be used in the egg mixture as most cheeses usually are. Instead, it's used to top this quiche and provide it with a crispy and cheesy coating that will have your guests asking for the recipe instantly.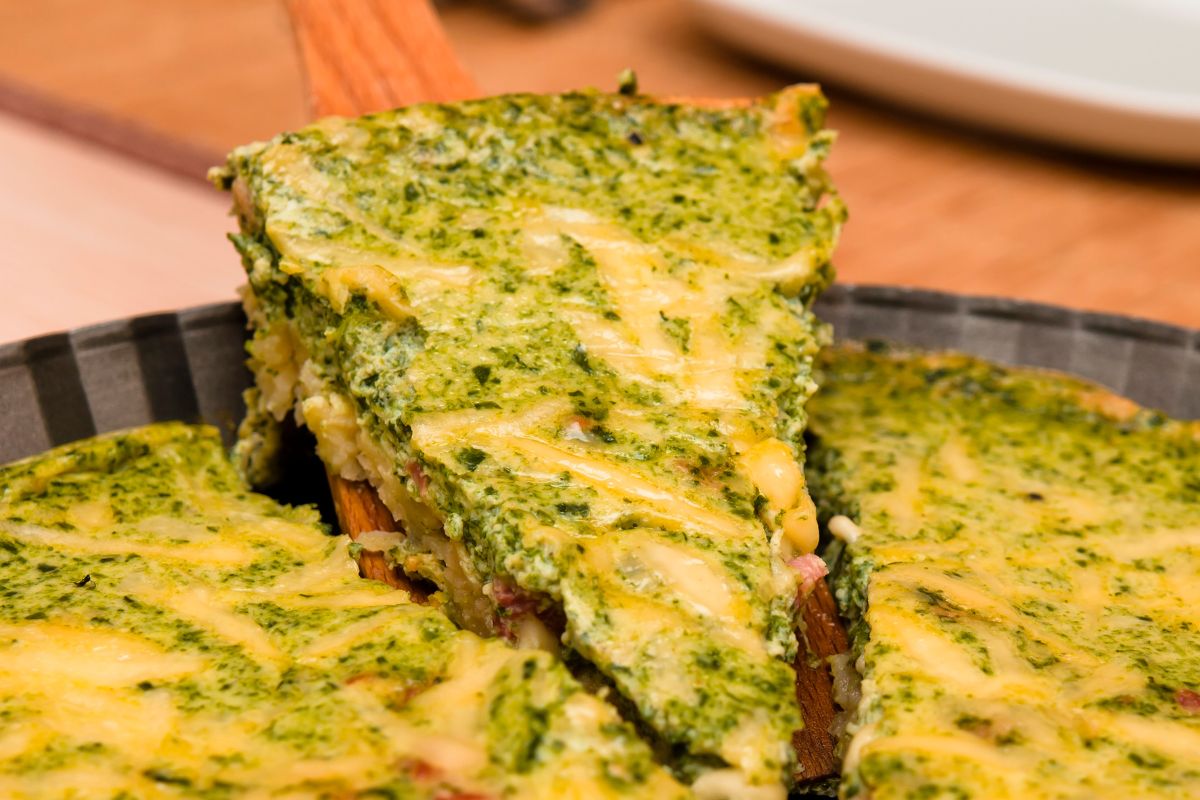 Trying to figure out what to prepare for your vegan guests can be near impossible, especially when you're not vegan yourself. Thankfully, you can always rely on this delicious vegan quiche recipe to provide you with a tasty option for your vegan guests that doesn't require a whole lot of effort to make!
Quiche is a great base to begin experimenting with the types of cheeses that you eat, which is exactly why you should try out this spinach and goat's cheese quiche, which is super savory and makes the perfect lunchtime snack.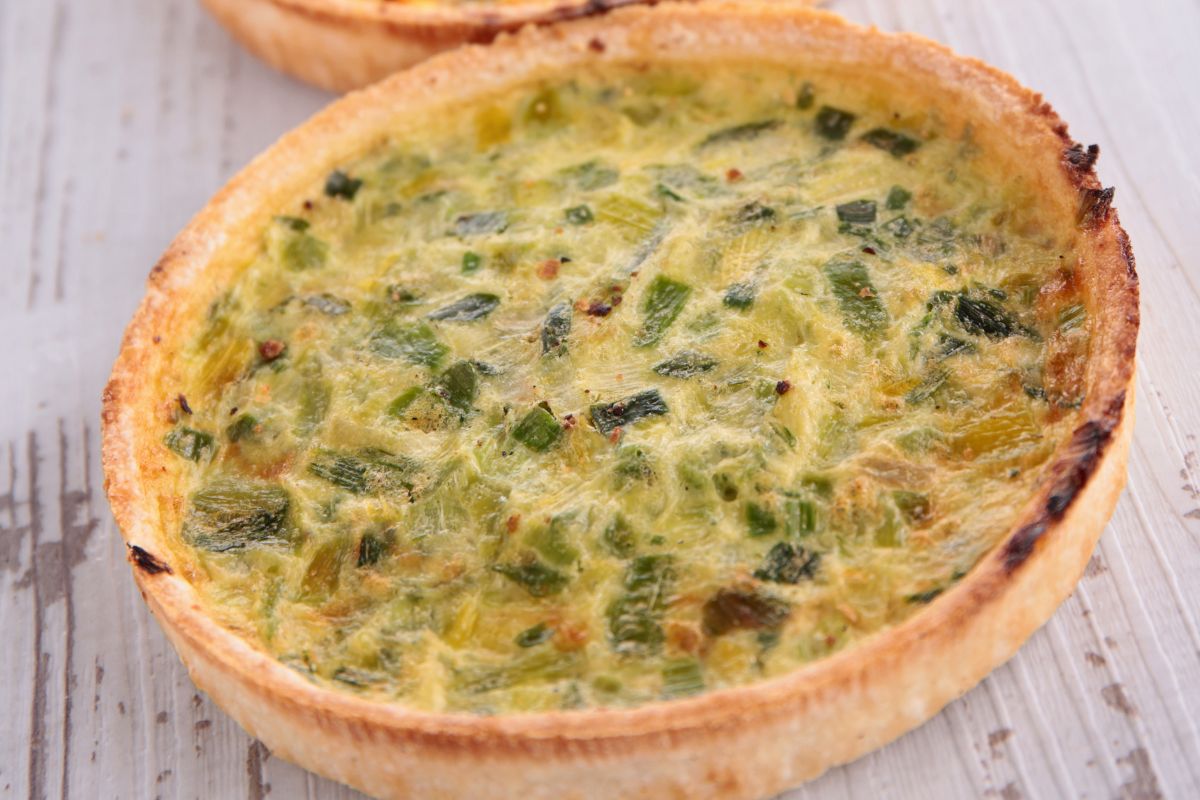 Being able to throw all sorts of different vegetables into your quiche is why it's such a great dish, and if you happen to have some leek lying around, there is absolutely nothing stopping you from adding it to your next quiche, just follow this recipe to find out how to do it!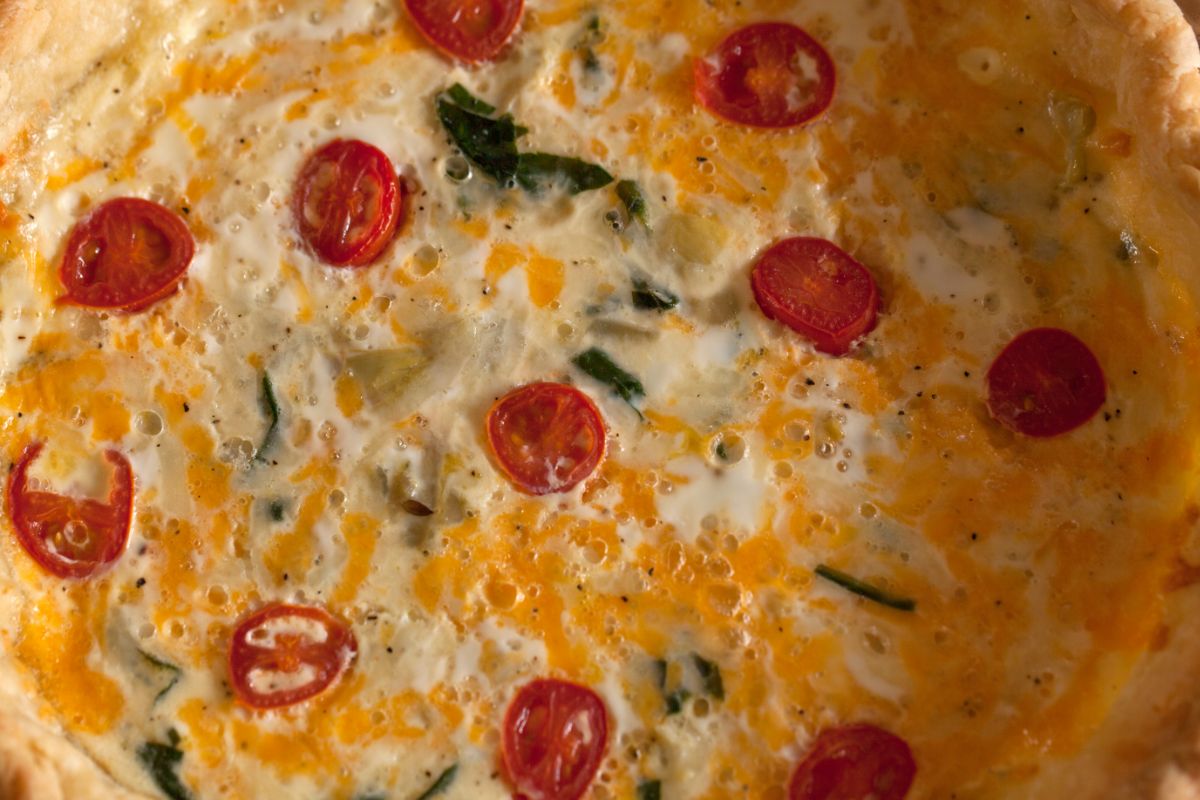 Our final option for spinach based quiches involves the addition of some artichoke, which provides a whole new crossover between your favorite dish and your favorite dip!
Final Words
We hope you've enjoyed these recipes and that you try them out soon!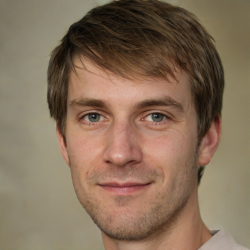 Latest posts by Mark Williams
(see all)