Pies are loved all around the world, including game pies.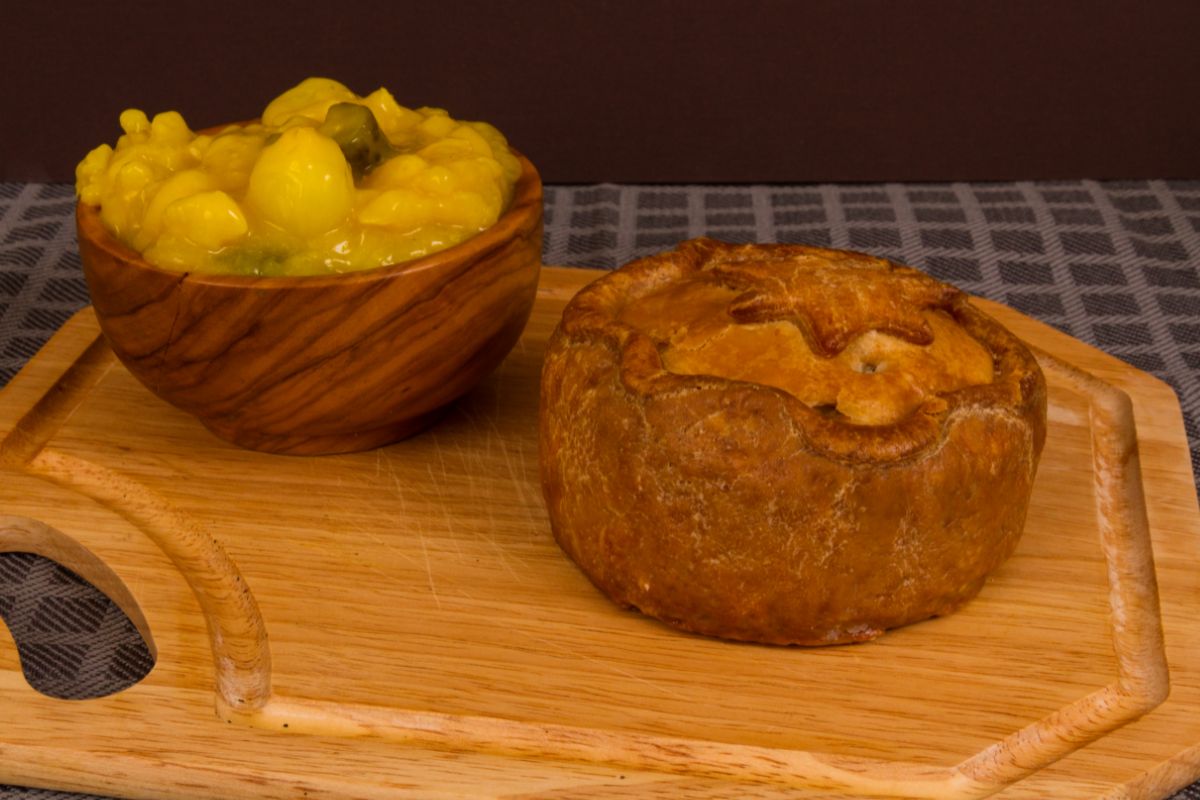 If you are not aware of what a game pie is, it is essentially a pie that has a filling of game meat such as deer, pheasant, rabbit, pigeon, and wild boar just to name a few.
Here are some of the best game pie recipes that you should try as soon as you can.
If you want a Shepherd's pie which is a bit more gamey, then you should try this gamekeeper's pie.
Also known as 'Game pie', the history of this meal dates back to Roman times and today usually features rabbit, pigeon, and pheasant.
With this particular pie, parsnip is added to the mashed potatoes to give it a sweet and savoury flavor.
The great thing about this pie is that you can use whatever cuts of meat you want whether it be the shoulder or the haunch.
This is a fantastic looking pie that will steal the show on any table spread that you add it to.
Especially if you are wanting a traditional looking game pie, this is a great option to go for.
It may look very impressive, but don't worry – you do not have to be a five-star chef to figure out the recipe.
The first thing you have to do is make the cranberry sauce which takes up a good bit of room in the middle of the pie.
For the game, you can use any meat such as pheasant, wild boar, rabbit, venison, or pigeon. As long as it has been finely chopped, it will work.
Venison is notorious for wanting to be dry, but this pie completely avoids this. As is customary, you can substitute beef or lamb for the venison in this recipe.
Simply make a simple substitution for any chopped meats. The thick sauce that surrounds the venison is what makes this pie so delectable.
To mention a few of the exquisite components packed away in this pie, the layers of taste are formed from reduced red wine, smoked bacon lardons (optional), onions, and of course venison.
This pie is like a hug, the rich flavor and the creamy texture will surely fill you up and keep you warm during the colder months.
You begin by making the filling which is easy as all you have to do is heat the butter in a pan before cooking the bacon and adding the celery, carrots, and leeks and cook them until they are nice and soft.
Add a few more bits and pieces and leave to simmer for 20 minutes.
Once you have put the filling to the side, you can focus on rolling out the pastry and adding the filling to it and sticking it in the oven for 30 minutes to bake.
Partridge is a bit similar to chicken in the sense that it is white meat and has a delicate flavor which means it compliments a lot of different dishes – especially this pie.
Another great thing about partridge is that it is not as 'gamey' as other game meat, and instead is nice and tender.
It is also a healthier option when it comes to game because it is low in saturated fat.
In this particular recipe, carrot and celeriac are added to give this pie a lovely rich, sweet flavor which can even be prepared beforehand if you have a busy day ahead of you.
This pie is best served with seasonal vegetables such as green cabbage.
Despite the fact that a traditional game pie can easily be cut into slices and wrapped up for a snack at a later date, these small pies are much more attractive and are perfect for lunch or dinner buffets.
Even though they may be smaller, these pies are mighty in terms of flavor. They are packed with pigeon, pancetta, and savoy cabbage which are drizzled with blackberry gravy.
If you have never had pigeon before, you may taste some resemblance to duck or chicken.
For centuries, pigeon has been enjoyed and even if it is not as popular as other meats, it should not be overlooked.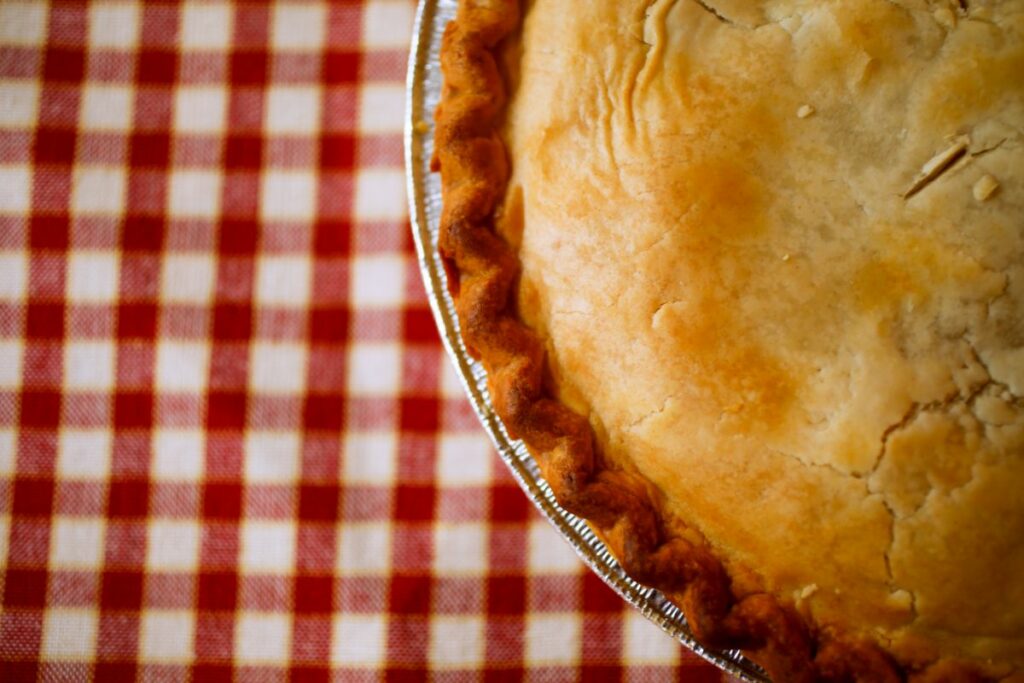 Rabbit pie can also be known as 'gardener's revenge pie' which is quite hilarious as long as you don't think too much about the rabbit inside of the pie that was innocently munching on someone's vegetable patch beforehand.
Along with apple, onion, and bacon, the rabbit in this pie tastes fantastic and since it is simmered for over an hour with stock and cider, it is lovely and tender which compliments the flaky pastry perfectly.
This pot pie recipe is a must-try if you're seeking substantial food to feed the family's elk and other harvests. It's filling and tasty, and your family will like it.
This meal may be made ahead of time. Bake, then cool, package, and freeze for later. It's ideal for a cold winter evening.
You may also modify this recipe to suit your tastes. For example, if you want a fancier-looking pie, you may get creative with the crust on top, such as lattice work or layers.
You cannot get a more luxurious duo than quail and truffle.
If you have not had quail before, they are described as tasting a bit like little ducks or chickens as they are of course much smaller, but quail tends to have more flavor.
This is what makes them such good candidates for these small game pies. Quail is also healthier than chicken because they have a higher content of iron and vitamin C.
A great, uncomplicated midweek supper recipe, ideal at the end of a long day of walking or working in the cold.
Best served with a prepared leaf salad like lamb's lettuce and rocket or buttered garden peas.
The classic beef Wellington is well known and is perfect for special occasions and a showstopper on the dinner table. But have you tried a venison Wellington?
It is lovely and juicy on the inside and has crispy pastry on the outside. What puts a few people off of making a Wellington is that it takes quite a bit of finesse.
A common problem that people experience is the pastry falling apart and sliding off of the meat inside.
In order to avoid this, there is a good trick that you should try which involves carefully smoothing the pastry over the meat so that air is not able to get trapped between.
This opulent shepherd's pie is topped with fluffy, creamy mashed potatoes and a thick, meaty venison filling.
It's just as simple to make as the original recipe with lamb (or beef for a cottage pie), and this hearty and savory meal will please everyone at the table.
The filling becomes robust and savory when cooked with a mix of vegetables and port wine, then topped with creamy mashed potatoes and baked until golden and crispy on top.
Because of the meat's earthy flavor, it's best paired with red wine.
Squirrel is the most ethical meat you can offer on a dinner plate since it is free-range, abundant, and low in fat. It is also typically local and sustainable.
Tatse has a richer, stronger flavor, similar to duck or lamb, however others believe it tastes like some heritage breeds of hog.
Remember that, while various species of squirrels have slightly distinct flavor profiles, how any given squirrel tastes will be significantly influenced by what they've been consuming.
In terms of protein content, squirrels are unrivaled. It's grass-fed, low in fat, and high in B vitamins and iron. It also contains a lot of high-quality protein.
Rabbit and squirrel are both excellent in their own right, but when paired with some well selected vegetables and handmade stock in a puff pastry-topped pie, they really represent something extraordinary.
Even though the meat is actually wild game, the flavors of rabbit and squirrel are extremely moderate when compared to many other meals of this sort.
Browned ground pig meat is seasoned with fennel seed, chopped sage, kosher salt, and red pepper flake in this pie.
It is then blended with cooked chopped onions, garlic, carrots, potatoes, celery, and tomatoes once it has been taken from the fire.
Finally, a sprinkle of salt and pepper is added.
Along with a lovely, crispy pastry, this pie is topped with shredded cheese that melts and gives an extra oomph in flavor once it has been taken out of the oven after 45 minutes.
Summary
Game pies first began all the way back in the Roman empire and were exclusively enjoyed by wealthy people such as emperors.
Luckily, these delicious, hearty pies are able to be eaten by those from all walks of life.
In your very own kitchen, you can make one of these game pies and live the life of a Roman emperor!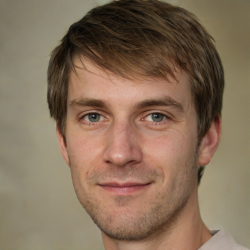 Latest posts by Mark Williams
(see all)