When it comes to the ultimate summer dessert, nothing beats a good peach cobbler. It is sweet and refreshing and perfect on a hot day.
Peach cobbler is so good that it deserves to be enjoyed by everyone. Due to the wonderful biscuit topping, most cobblers aren't suitable for people with gluten intolerance or celiac disease.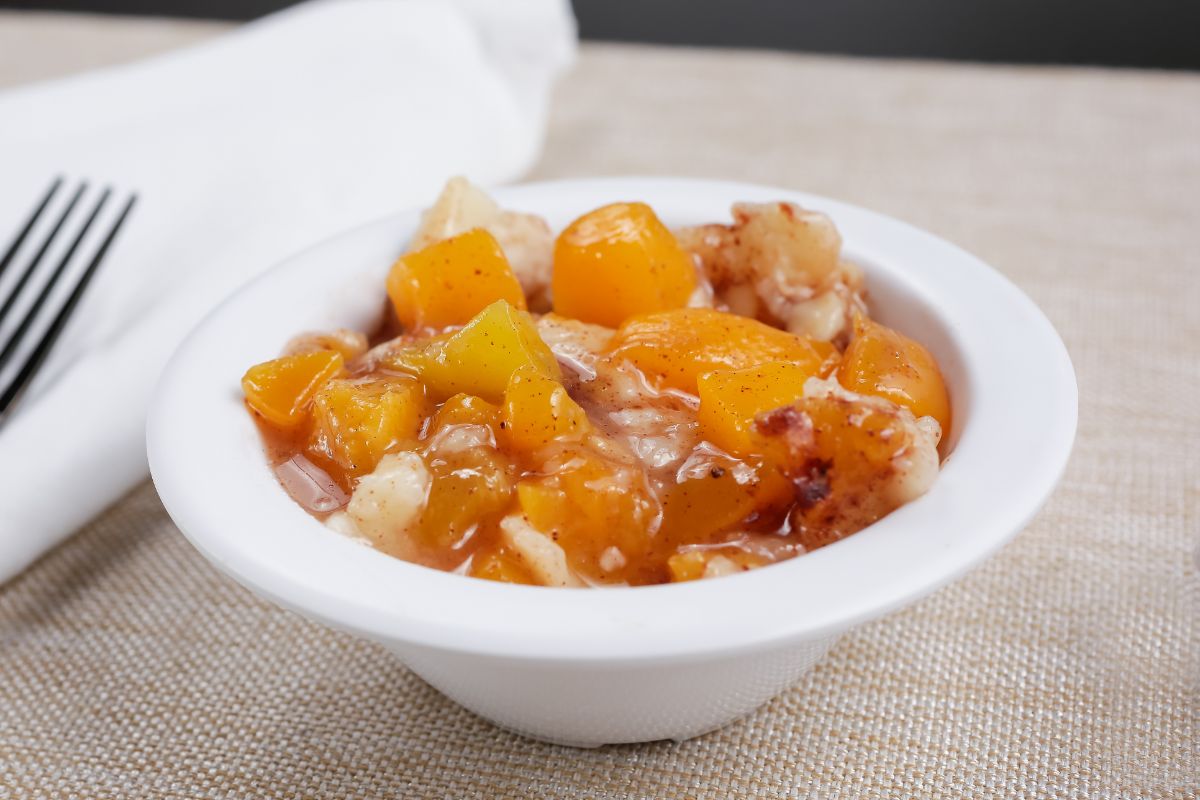 However, thanks to advances in the culinary field we now have a plethora of ways to cook delicious biscuits without any gluten.
So, we have compiled a list of our favorite gluten-free peach cobbler recipes so that you can try this wonderful dessert with no gut ache.
The gluten-free flour used in this recipe is a blend of almond, oat, and tapioca flour. This makes the biscuit batter thick but spreadable enough to go across the peach filling.
The filling itself is made from dark brown sugar so that it has a rich caramel flavor to it. It also includes a plethora of flavors including vanilla extract, cinnamon, and nutmeg.
Lemon juice is also used in order to stop the peaches from browning and enhance their flavor.
This cobbler has a pure peach flavor with the only ingredients in the filling being peach, lemon juice, sugar, and cornstarch to thicken it. You can use fresh or frozen peaches depending on convenience.
The biscuits are made from a gluten-free flour blend and a combination of white and brown sugar for a chewy texture. The dough is then formed into patties and then placed on top for ease of serving.
Unlike other biscuit toppings in cobblers, this batter is spread on top instead of made into discs. The batter is made out of a gluten-free flour blend but also has xantham gum which acts as a binder to stop the biscuits from crumbling.
The filling has fresh peaches that have been sweetened with white sugar and then turned into a thick sauce with flour. For extra flavor cinnamon and nutmeg have been added to the filling.
The biscuits are simply made with a flour blend and xantham gum to create rich and buttery biscuits. While the biscuits are delicious, the peach layer is where this recipe shows its uniqueness,
The fresh peaches are sweetened with maple syrup and thickened with sweet rice flour instead of cornstarch or flour. The taste of the peaches is enhanced by cinnamon, nutmeg, and almond extract.
The peach layer in this recipe is made from honey, vanilla extract, and cinnamon then thickened with arrowroot starch.
The biscuits in this recipe are where it really stands out. They are made from almond flour, gluten-free oats, and almonds to create a wonderful texture.
The ginger and coconut sugar in the biscuits make a delicious flavor and greek yogurt is in there to keep it moist. The biscuit dough is almost crumbled on top to make it extra crispy.
The biscuits in this recipe have a glorious cakey texture being made from gluten-free flour and milk. They are formed into patties so they cook as perfect circles on top of the cobbler. The whole thing is dusted with cinnamon and nutmeg.
For the peach layer, you can use fresh, frozen, or canned peaches which are mixed with brown sugar and lemon juice to give it a sweet taste with a slight tartness.
The peach layer is delicious and simple, made only from peaches, lemon juice, and vanilla extract. You can use fresh or frozen peaches depending on the season.
The biscuit layer has a unique taste to it being made from almond flour and almond milk. This almond biscuit batter is spread on top of the peaches instead of being formed into patties.
Not only is this recipe gluten-free, but it is also vegan. The biscuits use plant-based butter and plant-based milk and then vanilla extract for flavor.
Frozen peaches are used for ease and they are thickened with cornstarch or arrowroot starch. This way you get a thick sauce with your peaches that has also been flavored with cinnamon.
While the biscuit layer is spread on instead of rolled and placed, it is still light and fluffy with baking powder being used as a rising agent. They also have vanilla extract mixed in to give them a sweet taste.
Uniquely this recipe specifically called for canned peaches in syrup which is then thickened with cornstarch. This makes the filling thick and sweet which pairs perfectly with the cinnamon and nutmeg that have been mixed in.
This gluten-free peach cobbler recipe is also vegan, so it can appeal to all types of dietary restrictions.
The biscuits are made from almond flour and potato flour so they have a wonderful texture that is airy and chewy. Cane sugar and coconut oil are used to sweeten the biscuits and keep them moist.
When placed on top of the peaches, an ice cream scoop is used so that the biscuits are in perfect circles.
Arrowroot starch is used to thicken the juices from the fresh peaches which are then flavored with cane sugar and cinnamon.
Sometimes you just want a dessert that requires minimal cleaning, this is the recipe that achieves that.
The gluten-free biscuits are created in a skillet which is what the cobbler will be cooked in.
Before that, the peaches (you can use fresh or frozen) are lightly cooked together with cinnamon and brown sugar before being placed directly on top of the biscuit batter in the skillet.
This whole creation is then cooked together so that the biscuits become super moist from the peach juices.
This recipe uses a gluten-free baking mix in order to make the biscuits so that you can have the easiest peach cobbler ever. The baking mix includes all the rising agents you need so they come out fluffy and delicious.
Unlike other peach cobblers, the biscuits go on the bottom in this recipe with the peaches going on top after being tossed in cinnamon sugar. We recommend serving this cobbler with a scoop of your favorite vanilla ice cream.
The use of fresh peaches makes a dish more flavorful, but you can substitute them for frozen peaches if they aren't in season. The ones in this recipe are flavored with brown sugar and cinnamon so they have an almost caramel taste.
Cornstarch is also used as a thickener so you get a perfect scoop of cobbler that isn't too runny.
The biscuits are made from a gluten-free flour blend and are rich in flavor after being made with brown sugar. The almond milk also brings a slightly sweeter taste to them.
The biscuits in this recipe are very unique in their ingredients but that's what makes them stand out. The gluten-free blend in this recipe is a combination of brown rice flour, and tapioca starch so that it has a deep flavor.
Plain yogurt is used so that isn't too crumbly like other gluten-free biscuits.
The peach filling is made from fresh peaches which have lemon juice added to create a slight tardiness and help to minimize browning. It is thickened with cornstarch and then some extra flavor is added with the use of cinnamon and vanilla extract.
The biscuits are made from a simple gluten-free flour blend with xantham gum added to it which works as a binding agent when there is no gluten. The biscuits have baking powder in them so that they cook to be light and airy.
The peach layer requires a little bit more work than other peach cobbler recipes. You can use fresh or frozen peaches that are then cooked with sugar, water, and cinnamon to create an almost peach syrup to go into your cobbler.
This makes it sweet and thick without the use of a thickening agent like cornstarch or flour.
Final Thoughts
Nothing beats a good peach cobbler, once the biscuits have absorbed the peach juice you taste one of the best flavors in the dessert world.
This is the perfect dessert to bring to a family gathering, and if you have any leftovers (though we doubt there would be any) you can just freeze them for another day.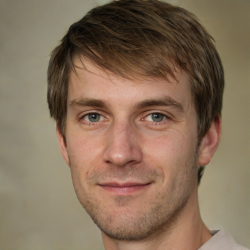 Latest posts by Mark Williams
(see all)