For people unfamiliar with I Heart Recipies, you're in for a treat! This website has been created by Rosie, a food blogger who never went to culinary school but has become one of the most successful food bloggers and chefs in the USA.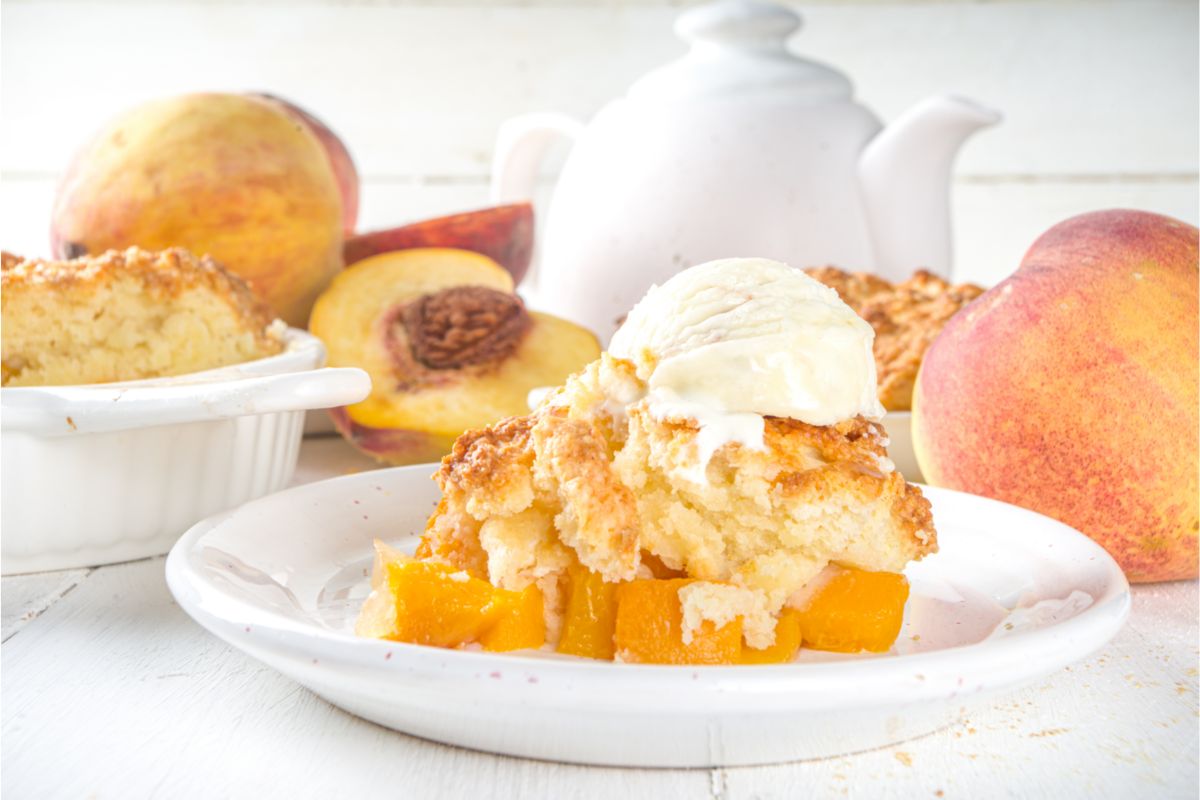 With her own website, YouTube channel, and various social media, she shares her homemade recipes with her thousands of followers and fans.
Rosie has hundreds of recipes on her I Heart recipes website. Whether you are looking for some delicious appetizer inspiration, need something festive for the holidays, or are on a low-carb diet but don't know what to make, Rosie has you covered.
But what about desserts? Don't worry, she does that too!
Who doesn't love peach cobbler? A favorite dessert in the summertime, especially in the South, people can't seem to get enough of this sticky sweet dessert.
In this list, we have rounded up the top 8 I Heart Recipies peach cobbler recipes, with the rest on the list being alternatives from other cooks or including other flavors if you want to try something different.
For a classic Southern peach cobbler, you can't go wrong with this recipe.
This recipe is taken from the I Heart Recipies cookbook and is perfect for those who want to make a quick and easy dessert on a busy day.
This recipe calls for canned peaches, heavy syrup, and pre-made pie dough for added convenience.
This cobbler is filled with dumplings, and cobbler liquid is abundant (just like soul food peach cobbler should have). You then add cinnamon, nutmeg, and ginger to the cobbler for flavor. However, if you do not like ginger, you may leave it out.
Recipes for bread pudding might be hit or miss, as typical bread pudding can be a bit boring.
For a twist on the classic bread pudding, you have to try this crowd-pleasing bread pudding that is sure to impress.
This peach cobbler bread pudding is quite straightforward. Containing just a few ingredients, you won't have to purchase a ton of stuff.
Other than peaches, the primary component in this bread pudding is cinnamon rolls. These can either be homemade or bought from a store, but if you are making them, be sure to do this the day before.
Canned peaches are used in this recipe. All of the other components in this peach cobbler bread pudding, such as eggs, milk, vanilla, etc., are rather simple.
This is a homemade cheesecake with a simple peach cobbler filling and a crumble topping!
Imagine a cheesecake with a peach cobbler on top. You may never have heard of this before, and that's because Rosie basically invented it!
Rosie put a twist on her classic cheesecake recipe and spiced up the crust base by using Golden Graham's cereal instead regular graham crackers. If you really want to use a graham cracker crust, you may, but you will be missing out on a fantastic cheesecake crust.
For the cobbler portion of this recipe, you should use fresh peaches, but you may also use frozen or canned peaches. If you used canned peaches, you may use the syrup contained in the can and reduce the amount of sugar in the cobbler by half.
This is a delicious peach cobbler made with canned peaches, cinnamon, nutmeg, and Ciroc!
You may have never thought about adding Ciroc to your peach cobbler, but once you try it you'll see that it's a match made in heaven.
This is a bit of an odd recipe as instead of baking a baked crust, yellow cake mix is used for the topping of my cobbler.
Yellow cake mix actually produces a tasty crust. Simply sprinkle the cake mix over the cobbler, then dot it with a little butter, and you're done!
These are peach Cobbler-flavored Cupcakes topped with peach cobbler filling and vanilla buttercream!
You begin by preparing a basic cupcake batter. Then, you make the peach cobbler filling. You blend half of the peach cobbler filling and added it to the cupcake mixture. You then top the cupcakes with the remaining batter.
This must be the greatest peach cobbler ever made. It is brimming with beautiful, juicy peaches that have been flavored with cinnamon, nutmeg, and vanilla. You prepare a lovely flaky butter crust from scratch. In fact, everything is from scratch!
The cobbler filling will be incredible! It will be filled with succulent peaches. The cobbler's liquid will be softly thickened without the use of cornstarch as well.
What if you fancy some peach pie instead of a cobbler? Rosie has you covered.
This traditional peach pie is made with canned peaches and a crust topping!
The peach pie recipe calls for canned peaches. However, you may easily make this pie with fresh or frozen peaches. This pie is seasoned to perfection with cinnamon, nutmeg, and vanilla essence.
So what if you want a different flavor of cobbler? Then give this recipe a try!
This blueberry cobbler recipe is really simple. Because it uses pie crust, this dish is really similar to blueberry pie.
This cobbler requires few ingredients and can be made in less than twenty minutes. It is the ideal dessert for any occasion, and it is a crowd-pleaser!
The BBC good food website is a treasure trove of delicious recipes, including a few for cobblers.
Make a warm and reassuring pudding with canned peaches, using this very simple recipe. A cobbler is a perfect dessert since it requires little effort and can be ready in less than an hour.
To make this dessert even better, serve it with some ice cream.
Jamie Oliver is a British icon, and for good reason. With many of his own cooking shows, books, and his own website, people in the UK have been using his recipes for years.
Thanks to this success, Jamie has finally begun to be noticed in the USA and has brought out a cookbook that puts some twists on classic American recipes.
One of these recipes is for a peach cobbler. One of the easiest but tastiest desserts in the whole book, this peach cobbler combines juicy peaches with rich and sweet syrup.
The final addition of dumplings that have been made to look like classic Britsh scones makes this whole dessert perfect.
What could be a more ideal dessert for a summer supper than a simple peach cobbler? Savor the pleasures of summer with fresh peaches sautéed in butter and seasonings.
The topping may be created using cupboard goods, and, depending on the season, peaches can be simply replaced with any other fruit.
With the crisp topping, the tartness of the lemon juice and the sweetness of the peaches are nicely matched. Want to make dessert even better?
A scoop of freshly whipped cream or vanilla ice cream is the ideal way to conclude a sunny evening.
The food network has hundreds, if not thousands of recipes for you to try on their website.
This super easy peach cobbler recipe can feed a whopping nine people, despiting taking just 35 minutes to make.
Using ingredients that you probably already have in your kitchen, you will be able to experience this peach cobbler in no time!
This peach cobbler from Taste Of Home is super quick to make, taking just 15 minutes of prep time and 20 minutes to bake.
Able to serve up to 8 people, this peach cobbler is ideal for any occasion, including being served at larger gatherings. You can eat this cobbler at any time of day, including having it for breakfast, a light snack, or as dessert after dinner.
In the South, an amazing Peach Cobbler recipe is a must-have in any kitchen or home.
If you have grown up in the South, then you know that peaches are available all year round, which is why even in winter people can enjoy this sweet treat.
You will adore every aspect of peach cobbler, including the peaches' freshness, the flaky crust, and, of course, the cinnamon aroma.
This is one of the simplest and tastiest peach cobbler recipes you will ever come across, and we dare you not to like it. It will quickly become one of your favorite dessert recipes. If you're ever in the mood for a sweet treat, this recipe is ideal for you.
Peach cobbler is the best summer dessert ever! Made with fresh peaches, sugar, and a topping that bakes similar to slightly underbaked cookie dough, with broiled sugar on top, you can't get much better than this dessert.
Peaches that are drippy, juicy, and almost too sweet are baked into a jammy foundation beneath a light cookie dough combined with biscuit topping, with coarse sugar added for shine and crunch.
Summary
If you are craving peach cobbler, then try one of the many recipes above to fill your cravings. The recipes from I Heart recipes are of course delicious, but if you want to try some other chefs' recipes, then the ones included here are the very best.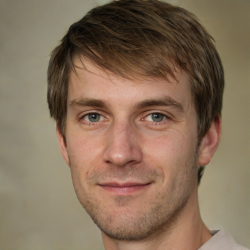 Latest posts by Mark Williams
(see all)