Lemon is renowned for its bold zesty flavor and bright yellow color. This fantastic fruit works fabulously in a wide range of dishes. Plus, it is the perfect flavor to celebrate the arrival of spring.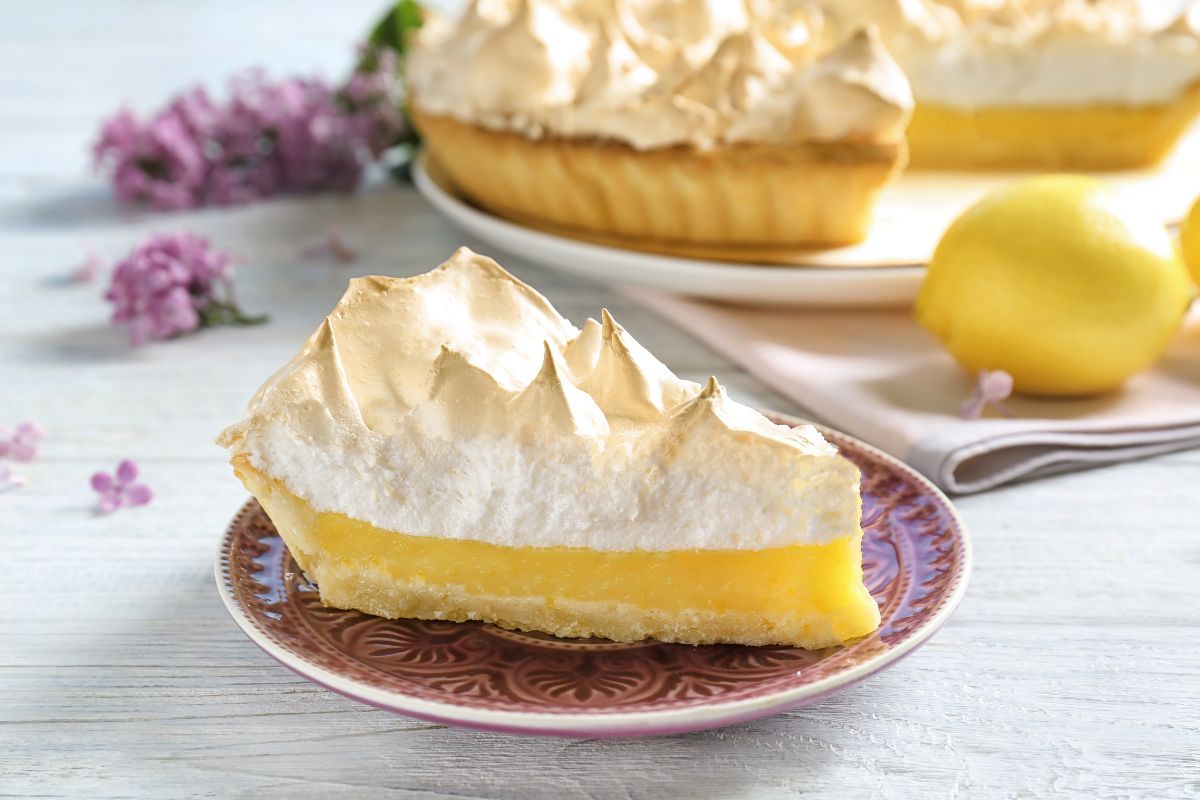 So what's stopping you from baking with lemons? If you are keen to make some delicious lemon pastries, here are 15 recipes for you!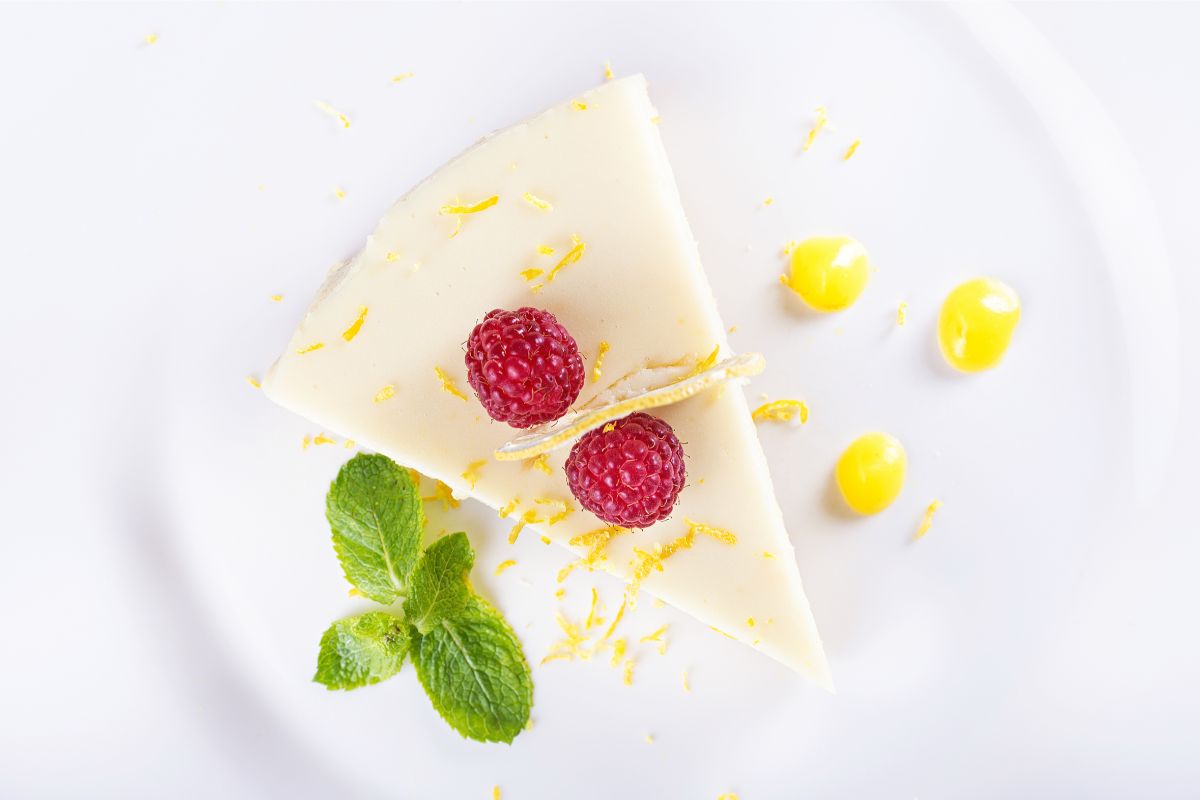 Lemon tart is one of the most popular lemon recipes. This is one of our favorite lemon tart recipes, as it gets the perfect balance between the sweetness of the dessert and the sourness of the lemon.
We also adore how pretty this lemon tart is. The lemon curd filling has a super vibrant yellow hue. When decorated with a handful of berries and a few slices of lemon, this tart is sure to impress anyone who sees it.
This lemon-flavored filling is poured above a delicious pastry crust that's incredibly easy to make.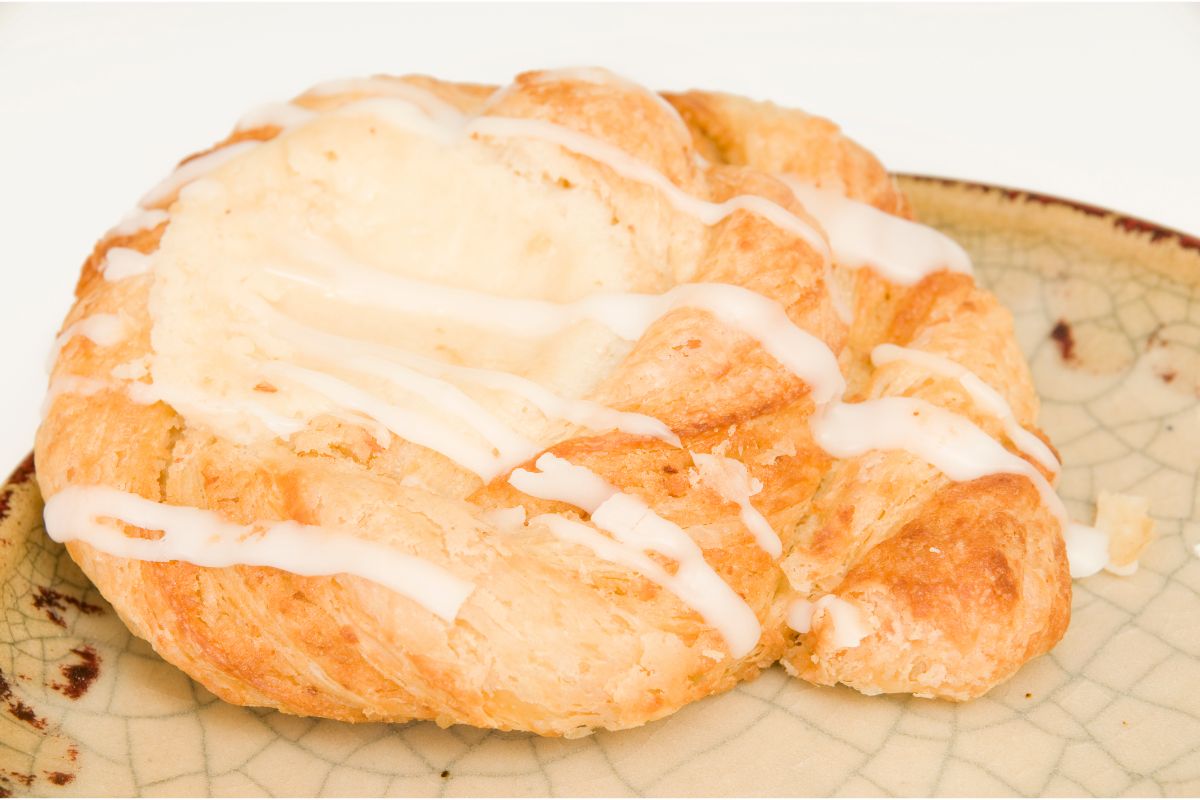 This recipe gives the classic Danish pastry a lemony twist. It's brilliant for breakfast! If you make these lemon cream cheese Danish pastries, you are sure to have the perfect start to the morning.
The pastry has a fantastic flaky texture. The lemon curd is luxuriously creamy thanks to the addition of cream cheese. Not to mention, the lemon flavoring is amazingly tart.
Plus, the use of confectioner's chocolate gives the pastry a gorgeous glaze.
If you wish to make a super simple snack, these lemon pastry twists are an incredible option. They're extremely easy to make.
So even if you have limited baking skills, you can still make these tremendous twists. Not to mention, the recipe only requires 4 ingredients.
The pastry twists pair perfectly with the accompanying blueberry dipping sauce. This sauce has been sensationally seasoned with vanilla, almond, and brown sugar to provide a deep flavor.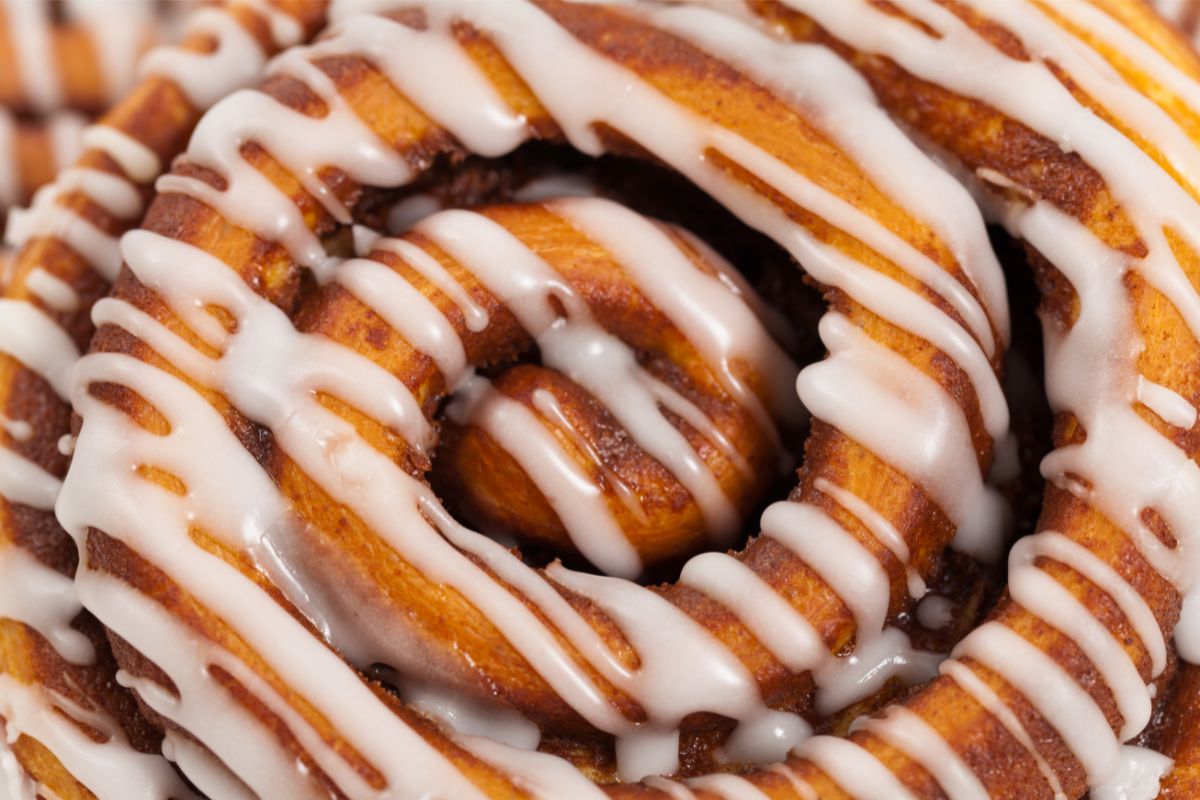 Up next, these adorable cinnamon and lemon swirls are the perfect sweet snack. The flavor combination of cinnamon and lemon works fabulously, creating a unique take on this classic pastry treat.
Despite appearing quite complex, these cinnamon swirls are quite simple and should be ready in just 25 minutes.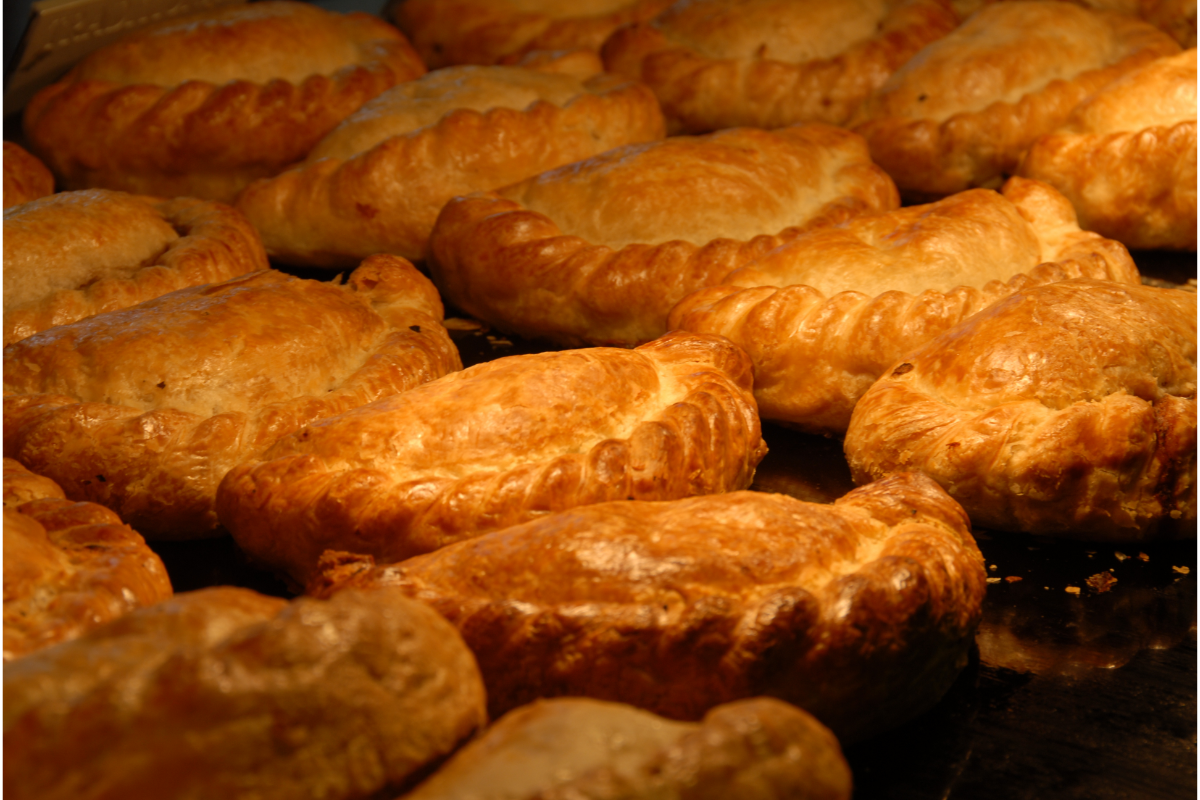 You may have noticed that most of the recipes in this list are sweet desserts. But the truth is that you can also make some savory treats with pastry and lemon.
This is perfectly demonstrated by these scrumptious fish and prawn pasties.
The use of lemon rind and juice brings out the strong flavors of the salmon, white fish, and prawns. This seasoning works particularly well when combined with thyme and parsley.
This recipe is perfect for lunch. If you have grown bored of having the same lunchtime meal, these pasties are sure to add something new to your routine!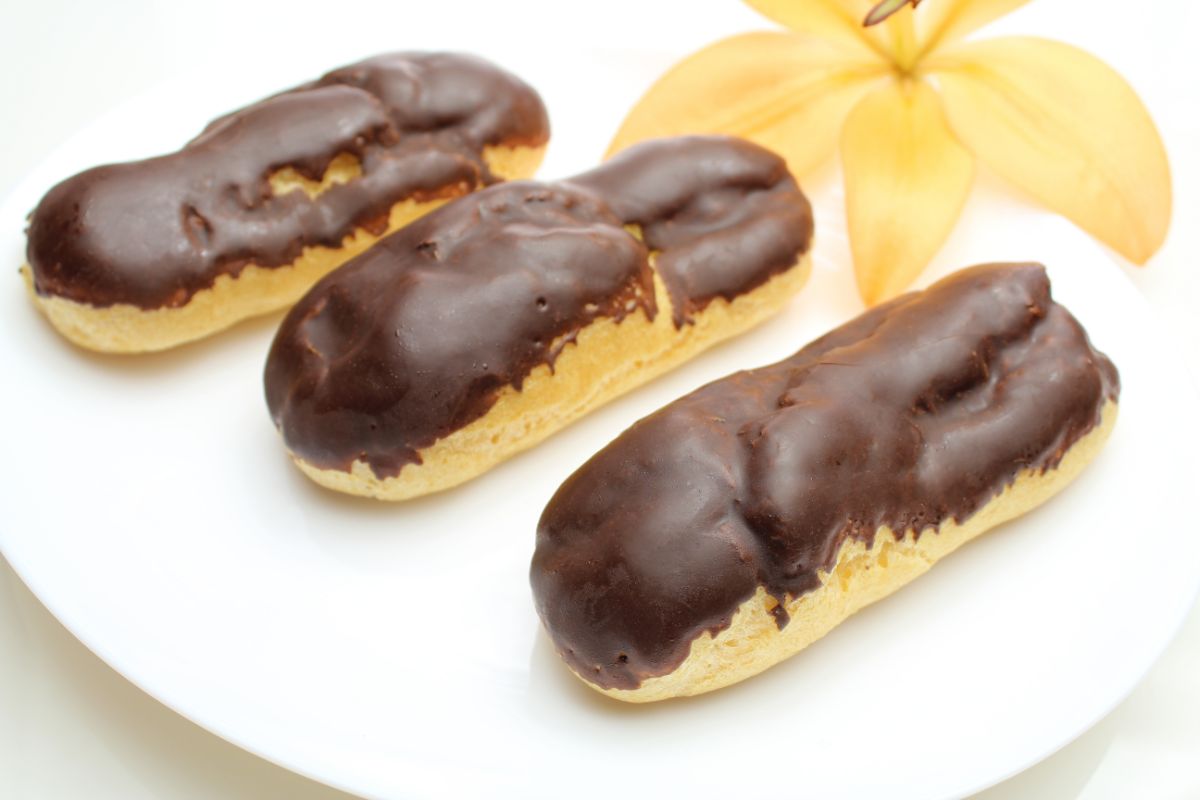 Eclairs are usually filled with vanilla pastry cream. This unique recipe uses the ingenious idea of filling these desserts with lemon. This lemon cream filling is bursting with spring flavors. Yet, it only needs 3 ingredients.
These lemon eclairs are particularly irresistible when topped with a rich chocolate ganache. The pâte à choux pastry may seem a little daunting, but it is worth it to create these delectable desserts.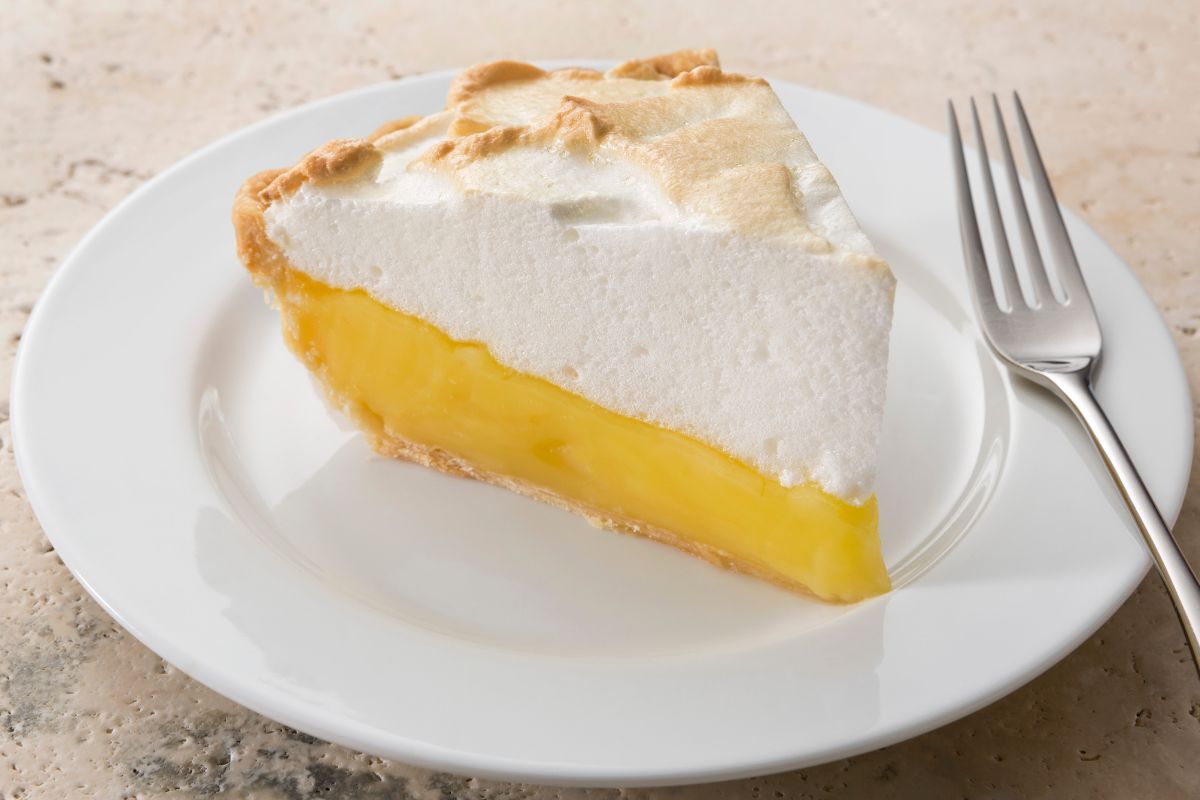 Lemon meringue pie is an impressive and breathtaking dessert. It consists of a buttery pastry crust, tangy lemon filling, and marvelous meringue. What's not to love?!
Though this dessert may seem a little complex, this handy recipe breaks down the steps into manageable chunks. The result is worth your hard work and this pie is sure to be a hit.
The pastry crust is perfectly balanced. This is then topped with the eye-catching lemon filling, which is bursting with sharp lemon flavors.
Finally, the Italian meringue topping is fabulously fluffy, creating a unique assortment of tastes and textures.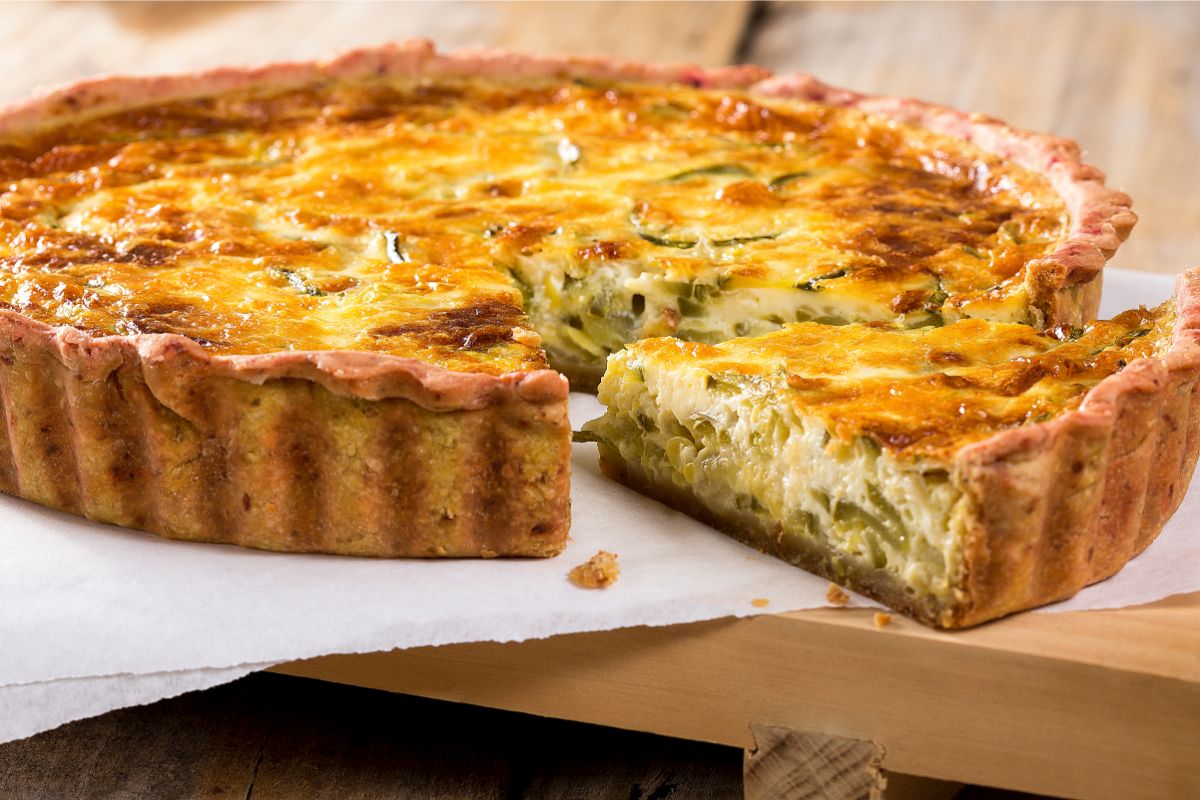 If you are craving something savory, this sensational leek, lemon, and feta quiche is a delightful recipe.
Lemon zest has been included to give this dish a light boost. The feta provides the quiche tangy and cheesy taste. The lemon blends beautifully with the leek and feta to create a unique flavor combination.
Thanks to the use of frozen puff pastry, you won't even have to make the pastry yourself if you don't want to. This is a wonderful way of saving yourself time.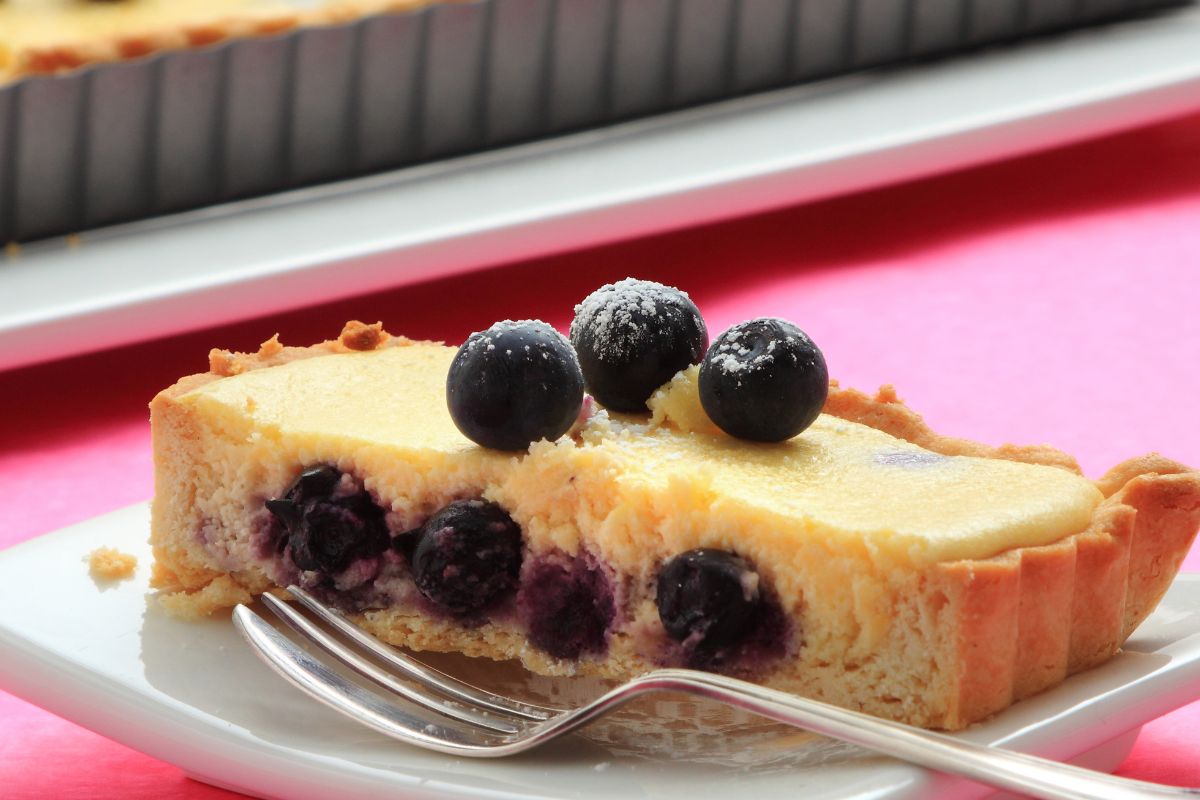 This show-stopping dessert is ideal for dinner parties or any other special occasion. The addition of blueberry sauce to the lemon tart is a stroke of genius.
It not only adds to the flavor of the tart but also creates a beautiful aesthetic.
This blueberry sauce has been swirled into the tart. As a result, this creates a magnificent marble style. The flavorsome lemon filling is encased in a homely shortcrust pastry crust.
To elevate this tart even further, simply decorate with a handful of blueberries and a slice of lemon to create a stunning dish.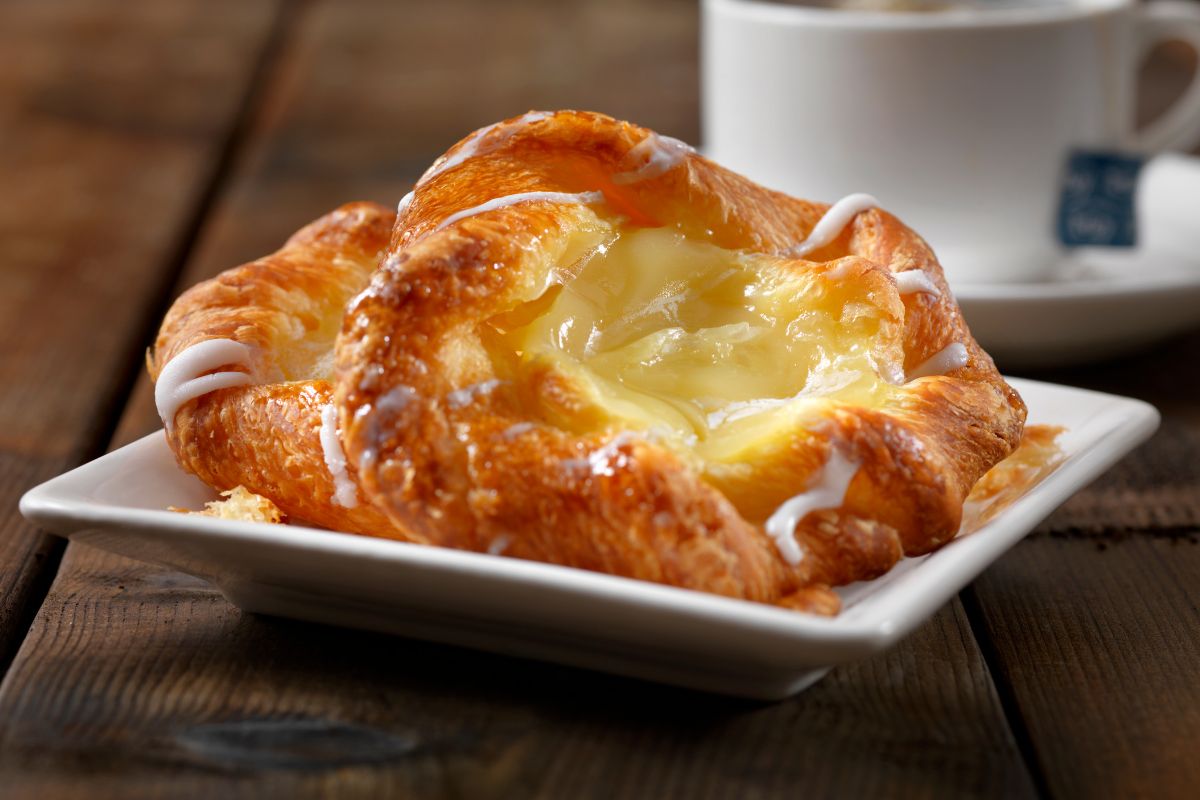 Ideal for breakfast or brunch, these lemon pinwheel Danish pastries have a cool look. The pinwheel design makes them appear quite complex, but the truth is that they are actually quite straightforward to make.
Lemon curd is the perfect flavoring for these pastry treats. This lemon curd recipe is simple yet effective. Plus, you may even have leftover curd that can be used to make other delicious dishes.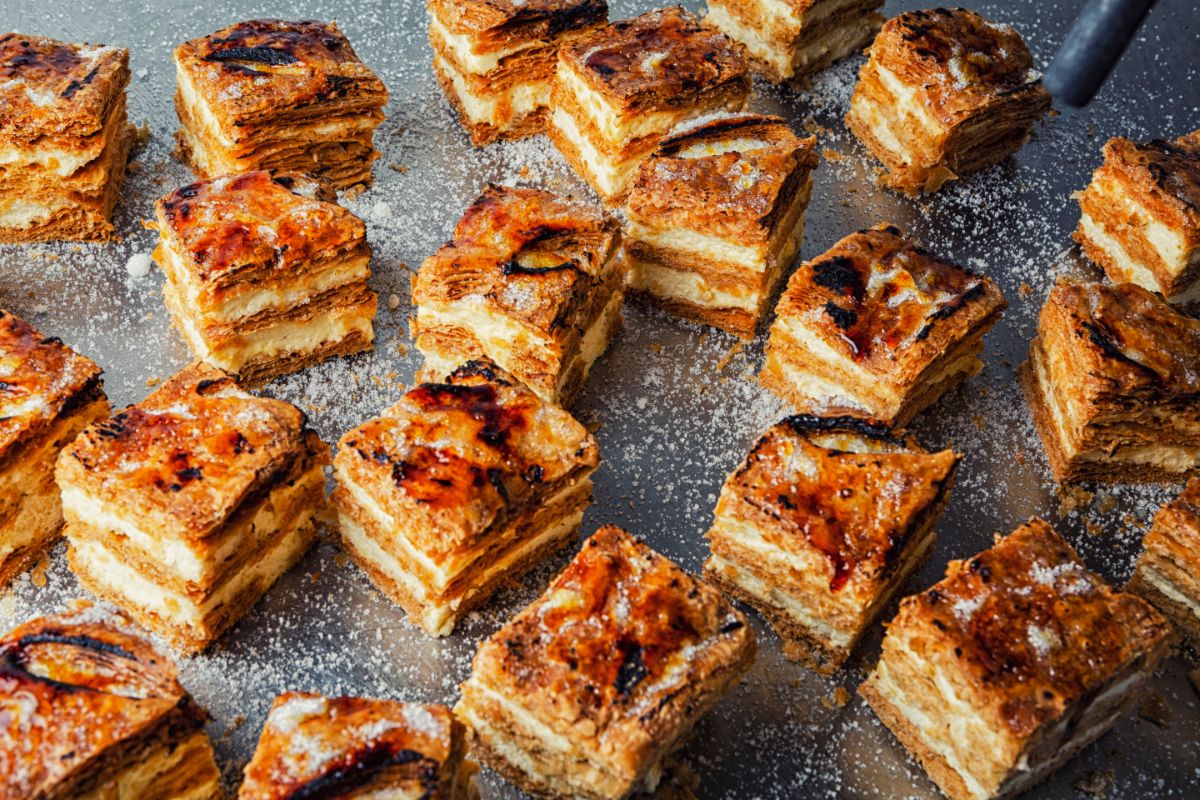 Thanks to its elegant design, this lemon mille-feuille recipe is perfect for dinner parties. It looks astoundingly luxurious.
The use of gold foil only adds to this aesthetic, creating a dish that looks like it was made by a professional pastry chef.
This sophisticated dessert is formed of layers of crispy pastry. In between these layers are lemon curd, lemon pastry cream, and whipped cream.
So if you love sweet flavors, you will fall in love with this dessert. The use of both lemon curd and pastry cream ensures that it has a potent zesty taste.
Due to the beauty of this dessert, this lemon pastry recipe is guaranteed to dazzle anyone who sees it!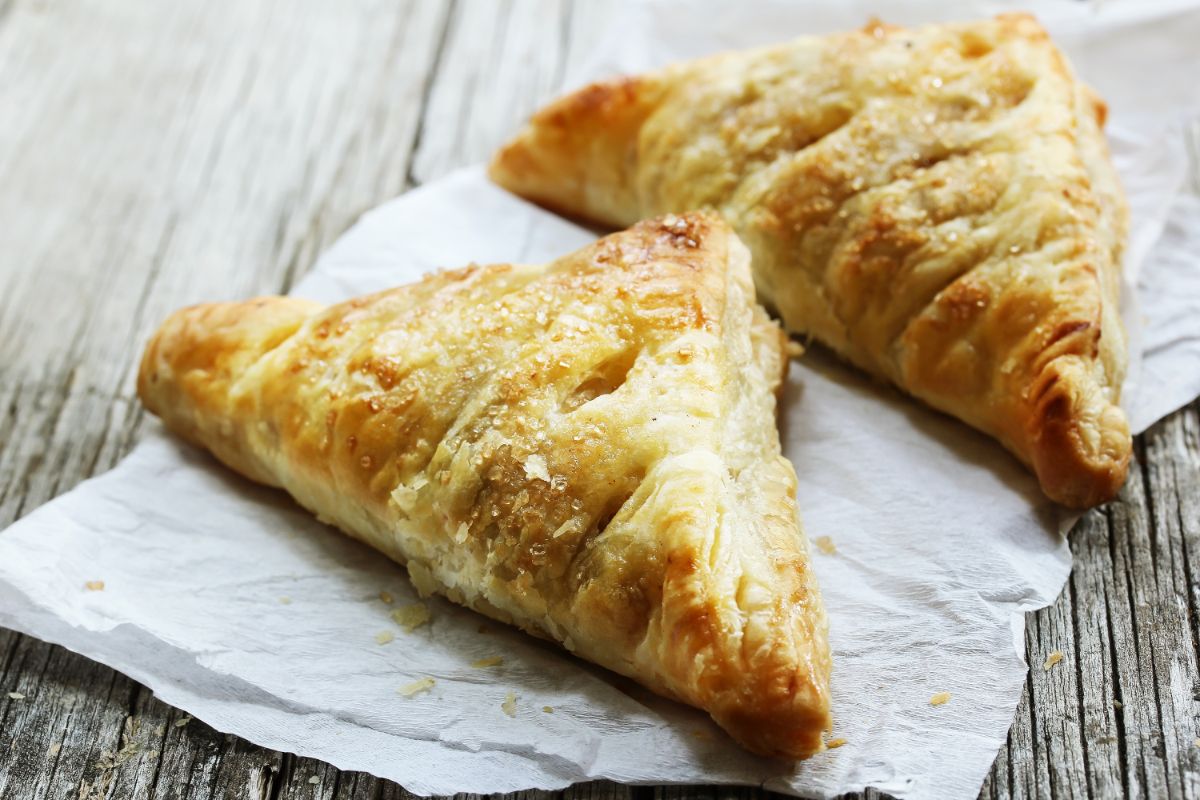 This terrific turnover makes fantastic use of lemon and blueberries, which are often paired together because they harmonize amazingly well. The use of these fantastic fruits gives this pastry dish a fresh feel.
These turnovers are very similar to pies but are a lot less hassle to make. So if you want a stress-free cooking experience, we urge you to make these tasty lemon turnovers. They should be finished in just 30 minutes.
What's more, the lemon and sugar drizzle gives these turnovers an enticing yet homely look. This recipe is particularly phenomenal during the summer.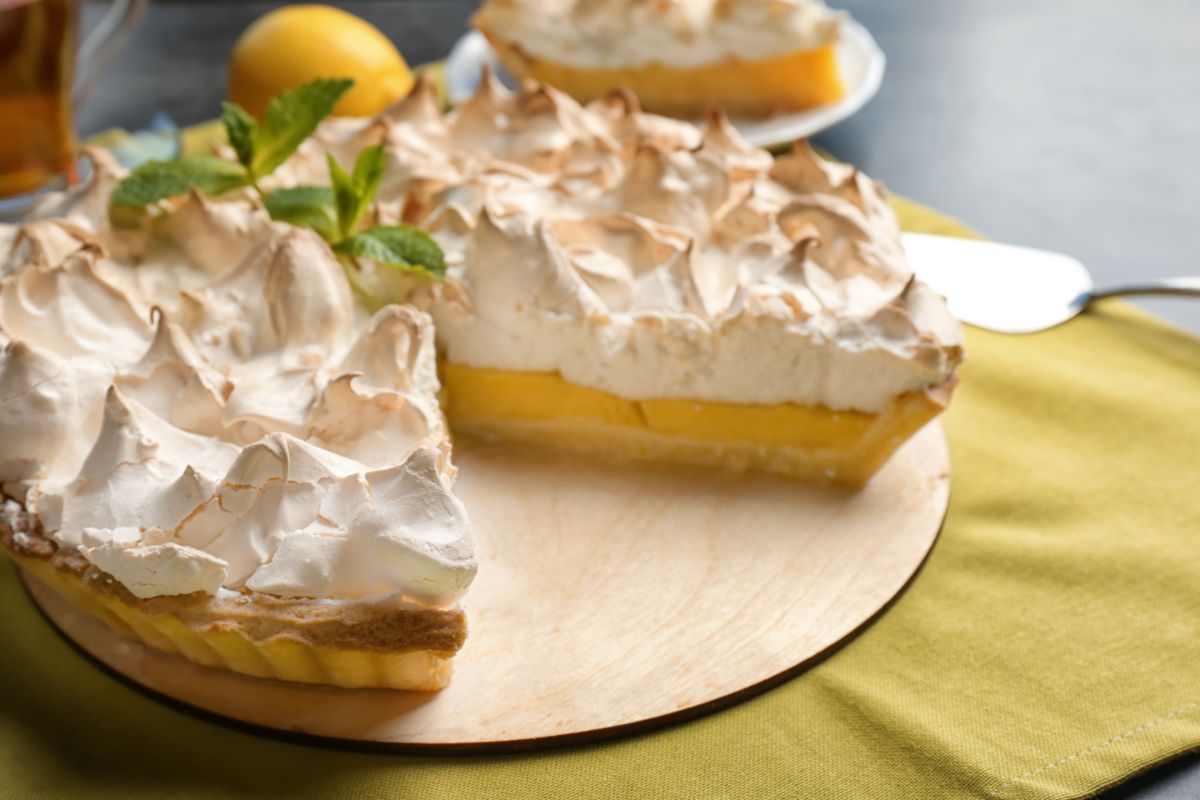 What could be even better than lemon meringue pie? These lemon meringue pie bites may be the answer. These bite-sized treats are incredibly charming. They are a sensational sweet snack for parties.
The base is made with a crunchy shortcrust pastry crust, which is then topped with a lemon filling and airy meringues. These mini bites are an incredibly convenient way of consuming this iconic dessert.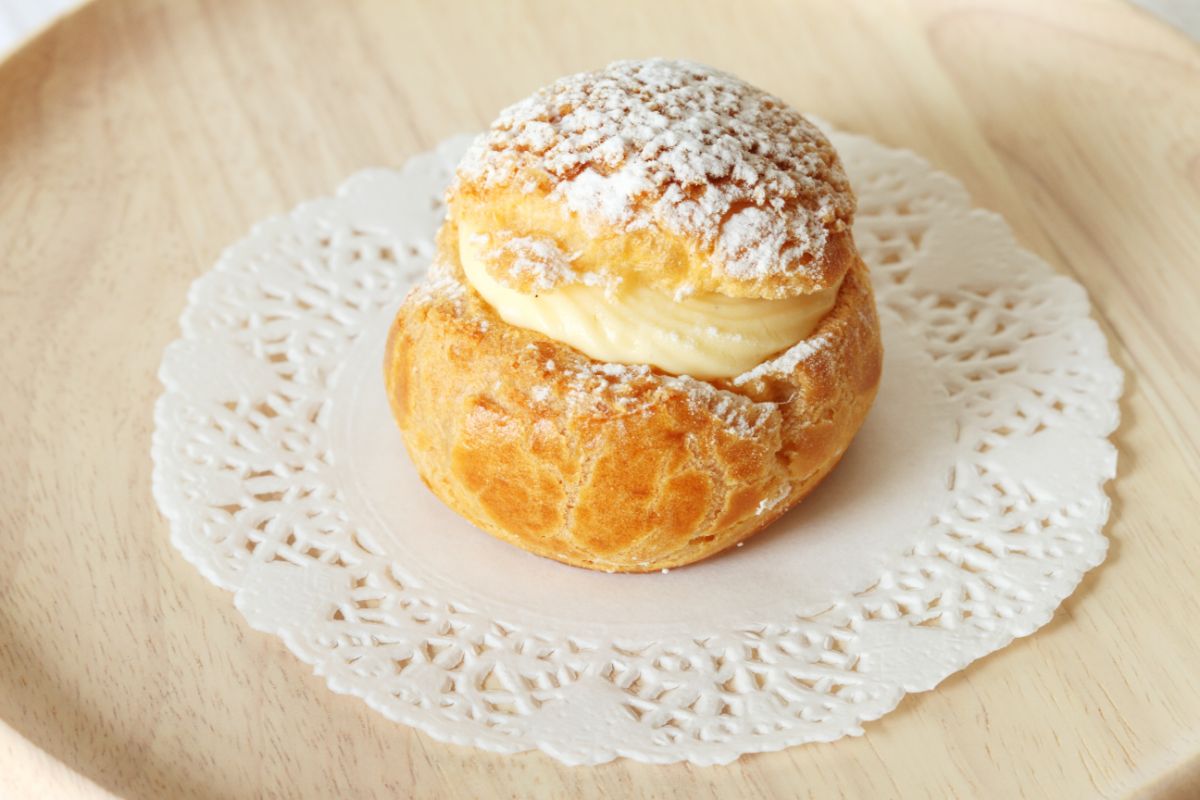 These bite-sized balls are very comparable to profiteroles. They have been made with scrumptious choux pastry and filled with a zesty lemon filling.
When you bite into these pastry balls, this bold yellow filling will luxuriously ooze out.
Another reason why we love these choux balls is that they have been covered in craquelin. This gives these bites a crunchy cookie-like exterior that contrasts beautifully with the softness of the pastry.
The only thing that you should bear in mind is that these lemon curd choux balls are quite technical. Luckily, this recipe makes the process as easy as possible.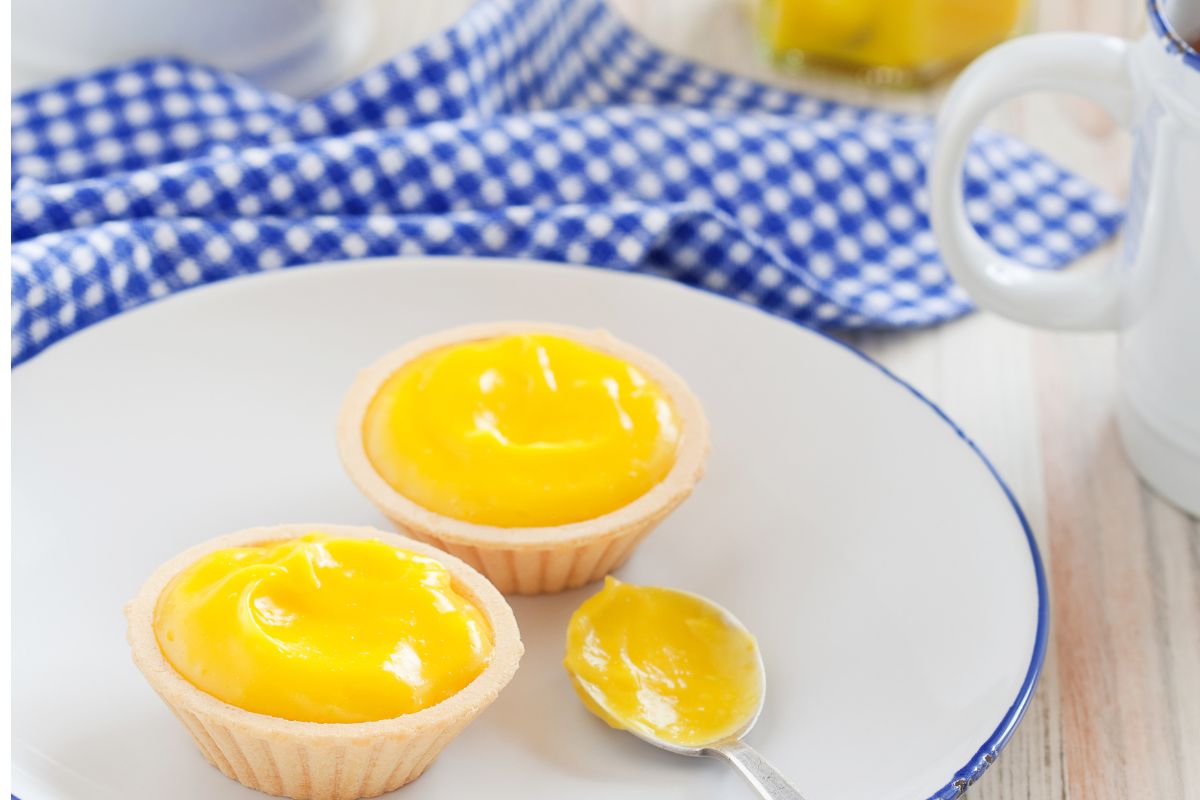 Lastly, if you love lemon tarts, you will fall in love with these tartlets. There's just something so cute and captivating about these mini lemon tarts.
The shortcrust pastry crust is brilliantly buttery. Meanwhile, the decadent lemon curd filling is bursting with flavor.
If you wish to impress guests at a dinner party, these mini tartlets are an outstanding option. Alternatively, they can be used as sweet treats during afternoon tea.
Frequently Asked Questions
Should A Lemon Tart Be Refrigerated?
Yes, lemon tarts should be refrigerated. Otherwise, it will not stay fresh for very long. Lemon tart is one of the most popular ways of using this sharp fruit.
What Makes Pastry Flaky?
Flaky pastry is usually caused by fat, which will be layered in the dough. This fat will melt during the cooking process, which results in air pockets expanding.
So if you wish to have a flaky pastry, it is a good idea to use plenty of fat.
Final Thoughts
Lemon is a fabulous fruit to bake with because there are just so many unique ways of incorporating it into dishes, both sweet and savory.
So if you feel like baking, especially over the springtime, why not make these delicious lemon pastry dishes?!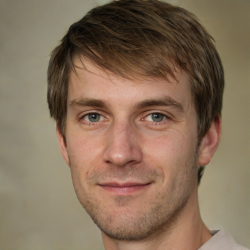 Latest posts by Mark Williams
(see all)