Peach cobbler is a classic Southern American dessert that is often taken to pot luck dinners and events.
A delicious peach filling is topped with a crumbly cobbler crust to create a wonderful dessert that is often served hot, but can also be enjoyed cold.
You can serve it with pouring cream, whipping cream, ice cream, custard or on its own.
If you want to know how to make this family favorite recipe then you have come to the right place.
We have put together this list of the best peach cobbler recipes inspired by Patti LaBelle's classic recipe that everyone loves. Keep reading to find out how to make this traditional dessert.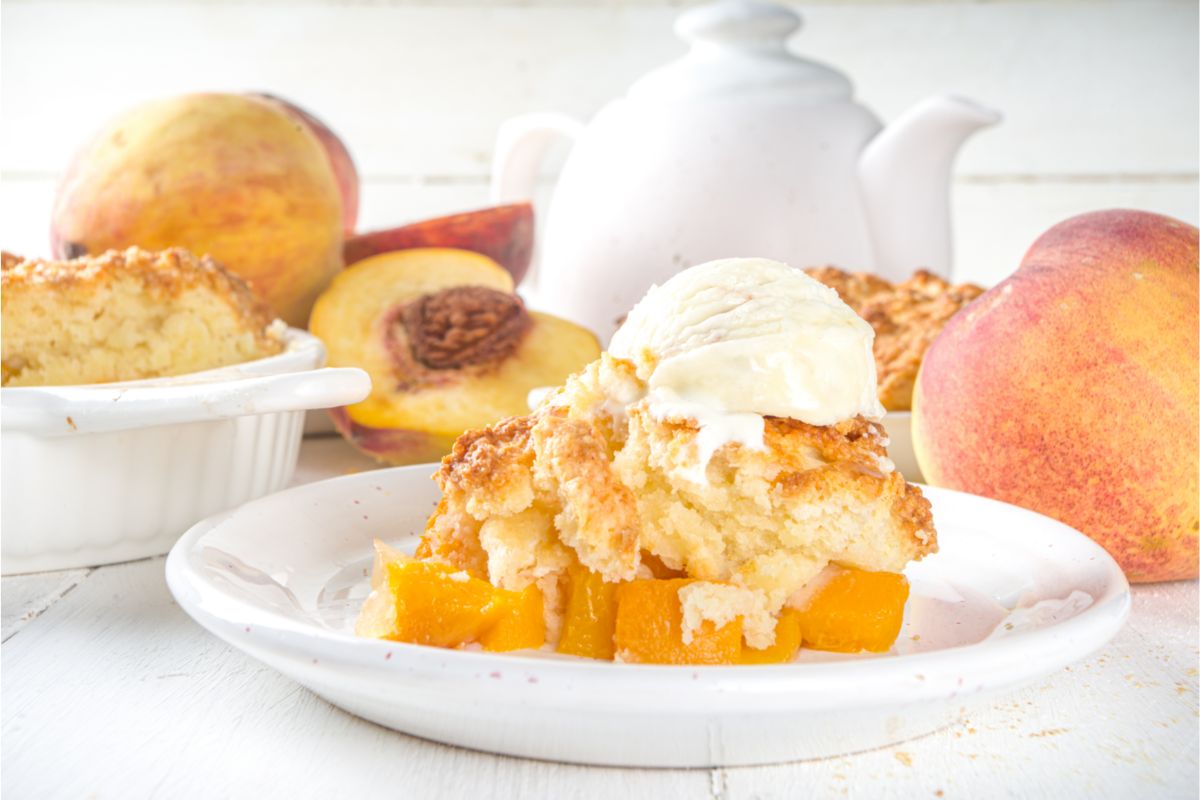 This cobbler is made with deliciously fresh peaches and apples and a delightfully flaky crust. You can keep the peach cobbler in the refrigerator for up to 5 days or freeze it for 6 months.
It is best to make the cobbler in big batches when the fruit is in season and then freeze it to enjoy later on in the year.
The fruit is flavored with cinnamon, nutmeg and fresh orange zest which creates a warm, citrus flavor.
This really easy recipe uses store bought pie crusts to help you save time. The pie crust is rolled out to cover the bottom of the dish then the peach filling is added.
Another pie crust is added and egg washed and the cobbler is baked for 15 minutes so that the pie crust can start to harden.
You then add another layer of peach filling and another layer of pie crust before egg washing it again and returning it to the oven to finish cooking.
Patti LaBelle was featured as a guest on a television show on the ABC network and she shared her delicious recipe on air. You can now access the recipe on the ABC website.
This version uses peaches only, no apples, so you get a really intense peach flavor which is lovely. The peaches are flavored with cinnamon and nutmeg.
The peach mixture is sprinkled with grated orange zest before the pie crust is added for a zingy flavor.
This recipe uses fresh peaches instead of canned peaches, so it is best to make this when peaches are in season. The flavor will be more intense as the fruit is fresh, and there are no apples added to the recipe.
Lemon juice is used instead of orange zest which gives the cobbler more of a tart flavor, and there are no spices like cinnamon.
This makes the peach cobbler more of a summer dessert than a winter one, which fits in with the fresh peaches being in season. The peaches are cooked in butter to make a lovely, rich filling.
This is a great recipe to use if peaches are no longer in season and you have some apples to use up. It uses canned peaches and plenty of apples to pad them out, creating a fall style peach cobbler.
Cinnamon is used to flavor the fruit with a warm spice which makes this dessert even more suited to fall. You can serve it warm with a scoop of ice cream or with some cinnamon whipped cream.
This comforting dessert is really easy to make. Place a tin of peaches in the bottom of dish and sprinkle them with sugar and ground ginger.
Whip up a quick crust topping in the food processor out of flour, butter, sugar, baking powder, cinnamon and a pinch of salt.
Spread this topping over the peaches, leaving a bit of room for the crust to spread as it cooks.
Bake it for 40 minutes until the crust is golden brown and the peaches are bubbling, then serve warm with ice cream or custard.
This recipe for peach cobbler is bursting with flavor. The fresh peaches are cooked with lime zest, fresh vanilla, brown sugar, fresh orange juice and grated fresh ginger.
They release juice as they are cooked which creates a beautiful sauce. The cobbler topping is made with flour, sugar, butter and pine nuts and is topped with a dusting of icing sugar for extra sweetness.
This recipe for peach cobbler is really easy to customize. You can switch out the peaches for whatever fruit is in season, or whatever needs you using up in your kitchen.
The peaches are flavored with nutmeg which adds a touch of warm spice. This would work very well with apples, or even with black berries, plums or cherries for a red fruit cobbler.
This is a really simple recipe for peach cobbler that doesn't use any extra flavorings like nutmeg, cinnamon, orange zest or lime. The flavor of the peaches really shines through.
The dough for the topping is ripped up and placed on top of the peach mixture to create a rustic, uneven topping. As the cobbler cooks, juice from the peaches will rise up between the gaps and begin ti glaze.
If you want to make a dessert in a hurry then this recipe is ideal. It's really quick and easy with 15 minutes preparation time and just 20 minutes cooking time – ideal for those last minute guests!
The dough for the topping is made with sugar, flour, baking powder, salt and milk – it creates a lighter crust that has a more cakey consistency than pastry.
The peaches are cooked in their own juice which will bubble as it gets hot. This dessert is best served warm with vanilla ice cream.
This recipe for peach cobbler would go down a treat at any Southern family gathering, especially in South Carolina.
The peaches are flavored with vanilla and cinnamon to bring out the sweetness of the fruit and to add a touch of warm spice. You can use fresh peaches or canned peaches in this recipe.
If you use canned peaches then make sure you use the juice as well as it holds a lot of the flavor.
The key to this recipe is using peaches that are at peak ripeness. This means that they will be sweet and juicy, and as they cook they will form a jammy sort of sauce which is irresistible.
The topping is soft underneath but crisp on top, the perfect consistency to complement the warm fruit. You can leave the peach peel on for extra flavor and fiber, or peel it off if you prefer a smoother cobbler.
You only need 7 simple ingredients to make this peach cobbler – self raising flour, butter, water, sugar, peaches, milk and cinnamon. It is so simple and easy but makes a very satisfying dessert that your whole family will love.
Simmer the peaches, sugar and water for 10 minutes. Melt the butter then add the sugar, flour and milk. Spoon the fruit on top of the batter, and the batter will rise as the cobbler bakes.
This recipe can be made with fresh, canned or frozen peaches depending on what you have available. If you can get hold of fresh peaches then it will taste even better.
It has a sweet, cakey topping which is light and fluffy. The peaches are added on top of the batter, and the batter rises in the oven. It will turn golden brown on the top and have a lovely caramelized flavor.
This classic dessert takes just 50 minutes from start to finish. You can peel the peaches or leave them unpeeled if you prefer to keep the flavor of the skin.
It has a crispy, sweet, biscuit style topping which contrasts well with the sweetness of the fruit. The batter for the topping includes whole milk which adds creaminess and stops it from being too dense.
The peaches have a little lemon juice which helps to brighten the flavor, butter for richness, and sugar for sweetness.
Summary
Patti LaBelle is a well known musician, but her other passion in life is food! She has some fantastic recipes, but her peach cobbler is definitely a favorite.
The recipes on this list are all inspired by Patti LaBelle's classic recipe for simple yet delicious peach cobbler.
Once you know how to make it you will want to do it often as it is so easy but satisfying. It's also a great way to use up apples and peaches.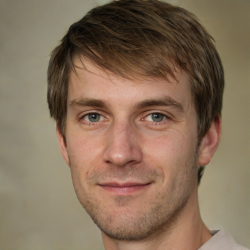 Latest posts by Mark Williams
(see all)