The peach cobbler pound cake is a delicious mix of two very different sweet treats.
The summery and sweet flavors of the peach cobbler, mixed with the dense and warm tones of the pound cake create a delicious cake.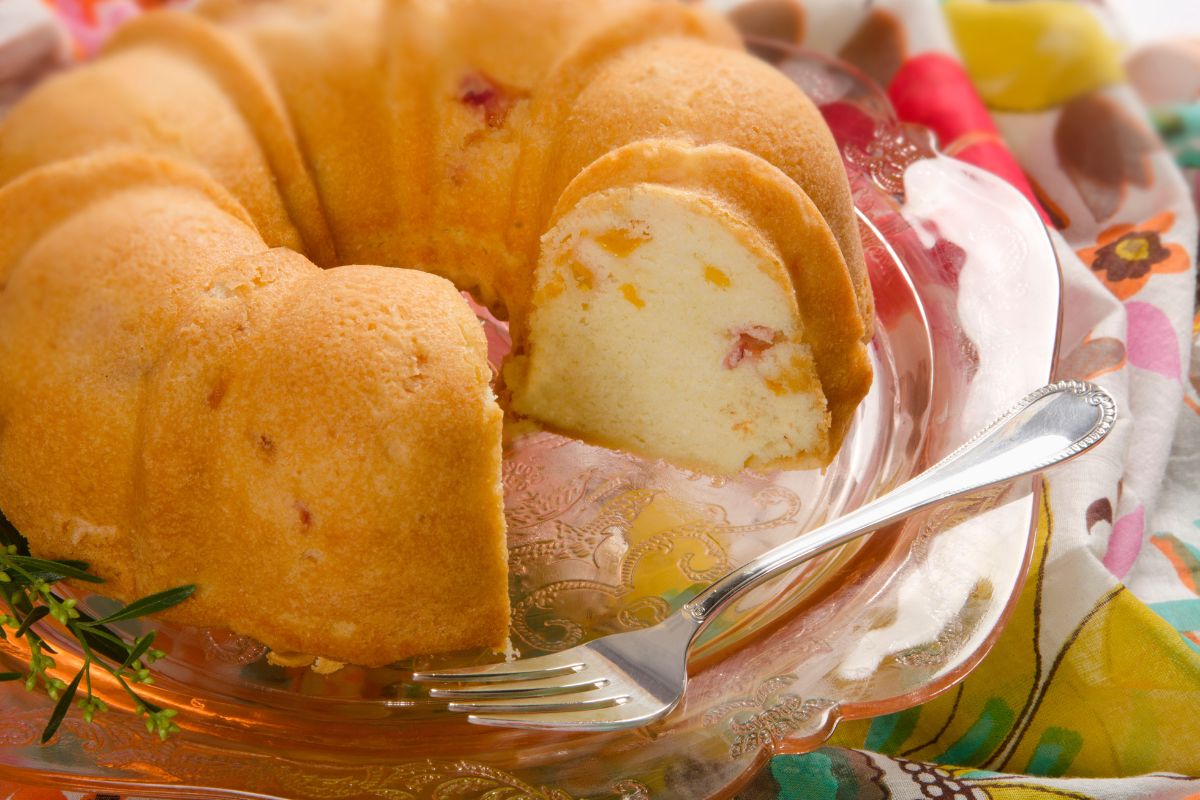 This cake is perfect when it is enjoyed with a morning coffee or as an after dinner dessert.
This article gives you 15 of the best peach cobbler pound cake recipes for you to try out today. Let's dive in!
This delicious peach cobbler pound cake recipe is a very popular one. It is dense, buttery and full of delicious flavors. This recipe recommends serving this cobbler with a peach sauce.
You can also drizzle it with salted caramel sauce if you prefer. This pound cake is slightly different to the original pound cake as there is some added yogurt and peach sauce to give it some moisture and flavor.
This is a great combination of the summery fruity cobbler and a dense pound cake that is more often associated with the winter months.
Peaches are a summery fruit and so are associated with the summer months. This peach cobbler pound cake is quite a lot lighter than some of the other pond cakes out there.
This cake is filled with peaches, so make sure that you source ripe and delicious peaches.
The more ripe these peaches are, the more likely they are to bring plenty of moisture to your cake. This recipe is fairly simple, and the peach icing adds some extra sweetness and flavor to the cake.
This cake will need to be baked for around 50-60 minutes. To ensure that it is cooked properly, you should place a toothpick into the cake. If it comes out clean, then it is cooked.
This peach cobbler pound cake is delicious and it has received great reviews. It is not dry, instead being nice and moist and topped with a sweet glaze.
This recipe is a very popular one because it creates a moist and tasty cake. The sweet flavors of the cobbler come through in the cake and the cobbler has lots of basic ingredients.
You won't need a fancy mixer, instead you can mix this cake by hand.
This recipe takes the flavors of a peach cobbler and turns it into a cake. It is a delicious, fruity and flavorful cake. You can choose to use either fresh peaches or canned peaches.
Fresh peaches are recommended, however they are not available all year round. When you can't get your hands on fresh peaches, opt for canned. This recipe makes a two-in-one dessert.
This peach schnapps cobbler pound cake comes with one special ingredient that no other pound cake would usually contain: peach schnapps.
If you're making it for the kids, perhaps adding some schnapps might not be appropriate. However, the schnapps does add a great flavor for the adults.
This cake has lots of spices in it too, such as cinnamon, nutmeg and egg whites. This recipe also includes a layer of sliced peaches inside.
This recipe will show you how to make a mixture of two very popular desserts: peach cobbler and pound cake.
You will make a pound cake which has a ribbon of peach cobbler in the middle of the cake. This recipe requires a lot of different ingredients and it is not a light or healthy dessert. Instead, it is rich and decadent.
Make sure that you are using ripe peaches in this recipe because they add moisture to the cake.
If you love the flavor of peaches, you will absolutely love this pound cake. It is rich and buttery and the peaches bring lots of flavor to a cake that is often quite plain.
Follow this step by step guide to create a delicious dessert or a cake to eat with your morning coffee. It is fairly easy to make, and shouldn't take too long to prepare.
You can always make this cake in advance and store it, rather than having to make it when it is needed.
This recipe is extremely dense and decadent while also being sweet and moist. The flavors of this cake are very fresh and they combine the summer peach flavors with a more wintery cake.
This recipe is recommended to be made with fresh peaches as they bring flavor and moisture to the cake that canned peaches cannot.
This version of the peach cobbler pound cake has lots of cinnamon flavoring involved. The fresh peaches are smothered in cinnamon sugar so that it has an alternative flavor.
This cake also involves maple icing which adds some extra sweetness to this already very sweet cake. You will need to allow this cake to bake for up to 1 hour.
Make sure that the cake is brown and that the center bounces back up when you touch it in the middle.
You should also make sure that you can put a toothpick, or knife into the cake and it will come back clean to make sure that it is cooked.
Upside down cakes are great because they look so good and well laid out. They are especially great when it comes to peaches because they can be laid out in great patterns.
This cake is quite time consuming, taking around 30 minutes to prepare, and over two hours to cook. This is due to the density of the cake as it must be cooked all the way through.
When you are mixing together the ingredients, make sure that you are using room temperature ingredients as this will make the mixture a lot smoother and remove any lumps.
This is a great recipe if you're looking to please a crowd. Everyone will love this peach cobbler pound cake, from the kids to the adult to the elderly.
Not only does this recipe include large slices of peach on top (on the bottom until it is flipped upside down), it also includes bits of cut up peach in the cake batter.
This is a great touch as it means that the peach taste runs through the entire cake.
When it comes around to peach season, this is a great cake to make. It is a very moist cake which is full of summer flavors.
Some peach cobbler pound cake recipes include almond extract in the cake, however, this one doesn't. It is quite an overpowering taste, so it is nice to not have this flavor in this version of the cake.
With this recipe, because the cake tins that we all use are of varying sizes, it is important to remember that you need to check on your cake at varying times throughout the cooking process.
The time given is just guidance, and it may take longer or shorter than this.
This recipe is a two step pound cake. It is a fresh recipe that creates a moist, rich cake. This recipe also includes peach schnapps which gives it a bit more of a kick and a boozy flavor.
If you want to make this cake the day before you serve it, you should leave it in the pan and cover it in plastic wrap until it is time to serve it.
Make sure you take it out of the refrigerator about 2 hours before serving time so that it will be served at room temperature.
Make sure that you let this cake cool completely after baking before you transfer it to another plate or refrigerate it.
This peach cobbler pound cake looks great because the cobbler runs through the middle, making a very aesthetically pleasing cake.
This recipe is fairly easy to make and it contains lots of simple ingredients that you are likely to already have at home. It is a great cake that goes very well with morning coffee.
It also works fantastically as a dessert.
Final Thoughts
The peach cobbler pound cake is a great mix of two very delicious desserts which each bring something different to the table.
The summer flavors of the peach cobbler mix very well with the dense and warm feeling of the pound cake.
Now you have 15 different options for peach cobbler pound cake recipes that you can try out. They are varied in lots of ways, and you can figure out which one appeals to you the most.
Make sure that you don't just try one recipe. Give a few of these a go so that you can find the recipe that excites you to make.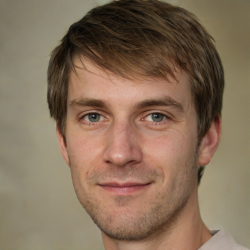 Latest posts by Mark Williams
(see all)