Some may assume that a pecan pie is best made during October and December, as this is when pecans are harvested, and while this cobbler would look lovely alongside a thanksgiving or even Christmas meal, you can make it pretty much all year round.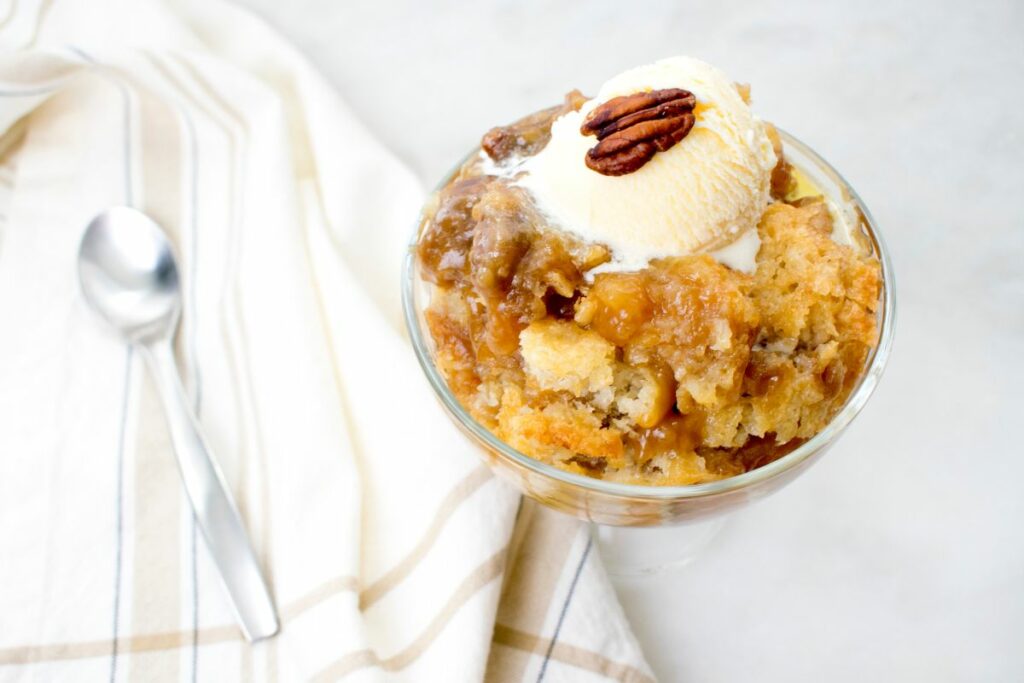 While buying pecans in packs and chopping them for a topping is an option, you can also cut them even more, using them as a garnish that can set well with the pastry.
You might be thinking, though, that there can only be a couple of pecan cobbler variations out there, and we're here to tell you that there are many ideas you can use as long as you're willing to get creative with your ingredients.
Below are 15 of the best pecan cobble recipes that you can use and create something that is going to turn heads and be remembered in time for just how delicious and satisfying your cobbler is.
We start with a classic but notable recipe that can be something of a starting point when looking at how the recipe looks and what results are possible from this one, as you can find corn syrup, brown sugar, vanilla, chopped and halved pecans, and some icecream.
Not only is this a great combination, but it all fits nicely into a baking tray and can take about 70 minutes to make and serve.
This recipe is for those who are a bit stuck for time but still want a dessert that is sweet, buttery, and has a nice biscuit topping, and is precisely what a cobbler should be as you could also chill this and have it cold if you want to, and it can still be delicious.
This recipe has your pecans but also has sugar, flour, baking powder, brown sugar, milk, and some extract, and it avoids corn syrup if you want a more natural and less caramel-like consistency.
This cobbler recipe is more of an all-rounder as it all fits nicely into one pot and the sauce travels through the cobbler while it cooks, and you can use toasted pecans that you can cover with a nice caramel-like sauce, giving you a moist kind of consistency.
For this recipe, you can create a batter mix to the top that has vanilla and brown sugar that gives you tiers of flavor that you can mix together to your liking.
A popular staple of homemade recipes is the warm and fulfilling elements that come from them, and this pecan cobbler is no exception, as this is very much the traditional pecan pie cobbler that you know well.
It has a nice golden crust and a gooey pecan filling that soaks up all the flavors really well, with some whipped cream and some drizzled vanilla ice cream that you can serve warm or at room temperature.
Here's a pecan pie with a twist, as this one uses an unbaked pie crust, white and brown sugar, salt, corn syrup, vanilla, butter, eggs, and chopped pecans, except you can use some of these elements to make a delightful and caramel-like custard.
Again you can serve this one hot or cold, but it's best enjoyed if you serve the pie in slivers, so this one is ideal for those with a sweet tooth and will be loved by everyone after an initial taste.
This recipe doesn't use a traditional pie case or equivalent to make this one, as you simply add your pecans to the bottom of a bowl, then make and add your mixture to the top, and you'll find the inclusion of the melted butter and honey makes this even more appealing.
This cobbler is best served warm or, if cooled, then microwaved for 30 seconds to allow the topping to be more crumbly and so it is hot throughout.
We thought we'd include a thanksgiving variation of this recipe, as you could really make it for any occasion, but we find the end result can make it an excellent centerpiece for the dinner table or even as part of a spread.
The pie shell that you can use will look nice and golden once it's finished baking, and the inclusion of molasses, vanilla, and even cinnamon can make the flavor and pecans that absorb the rest of the filling well.
This is another exciting mix that uses some of your staples, but it is suggested that you make your own self-raising flour, which can make the crust more prominent and soaks up more of the flavor that comes from the pecan, butter, and brown sugar mix.
Once you make your batter, you want to ensure that you don't stir in the mixture once it's in the baking dish, as otherwise, you might not get the consistency and taste that you expect.
You want your pecan pie cobbler to appeal to everyone, so this option allows you to use apples, cranberries, lemon juice, cinnamon, ginger powder, nutmeg, salt, cane sugar, and all-purpose flour for the filling.
You can use vegan butter, non-dairy milk, and some coconut oil that makes the mixture bake easier, and you get a lot more variety with this one, so you may want to try this one out.
A good option for when you're tired of pumpkin pie and this one uses pumpkin puree, pumpkin pie spice, brown sugar, vanilla extract, and even some spice cake mix to give this cobbler a distinct taste, and you can throw this all into a baking dish without any fuss.
You could add some nutmeg or even some cinnamon sticks as a garnish if you want to make this a seasonal delight, and any leftovers can be left in the fridge for around five days, so you have options.
Imagine your traditional pecan pie cobbler but with some toffee bits that mix well into the pecans and batter to give you a gooey filling that also acts as a self-making sauce, and you could use caramel as an alternative if you're looking for a richer and sweeter taste.
This one can be made in under an hour and can be reheated to serve with plain or vanilla ice cream or some cream for a complete-looking dessert.
After using your crockpot to make this, you won't look back, as it can save you using your oven, and even though it might take some effort to get the fit you want, there's no denying that you can get a nice even cook across your pie.
If you let it cool for 20-30 minutes, you will find that you can cut a slice, and it will hold its shape, and the dark corn syrup in this recipe can give you that added sweetness you've been looking for.
This one separates itself from an apple pie as it is an addition to the flavors of fall, so you can expect warming spices, nuts, and some sweetness when you take a bite out of this wonderful dessert.
This recipe uses the pecans as a mix that you can scatter over the apple base, and doing it this way will give you a mix between a slightly crispy filling and can serve up to 8 people, so it makes a perfect crowd pleaser.
This recipe uses the Graham crackers you can get and use as your pie base and makes your preparation much easier as you can simply prepare and add your mixture inside and bake for 30 minutes.
You could go one step further and make your own whipped cream topping to give your pie a more fresh and balanced taste that will give you light and nutty hints.
We end with a recipe that mixes the love of brandy and desserts, as these two can work well together, and you'll find the mixture of sugar, maple syrup, honey, and some apple brandy gives this a caramel taste that will raise the profile of the nutty toasted pecans.
You can bake this until the edges become puffy and the center is slightly jiggly, but don't fear, this dessert will hold up well when you grab a piece so that you can enjoy this nice guilty pleasure.
Conclusion
Some of these cobbler recipes might not appeal to everyone, but knowing that you have some variety gives you the freedom to try out different methods, and who knows, you might find a new favorite that appeals to you and serves up well whatever the occasion.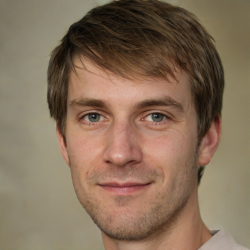 Latest posts by Mark Williams
(see all)