You may be more familiar with the traditional apple crumble but crumble is such a versatile dessert that you can make it with a range of fruit, including sweet plums.
Plum crumble doesn't have to be difficult and you can whisk this tasty treat together in a few minutes.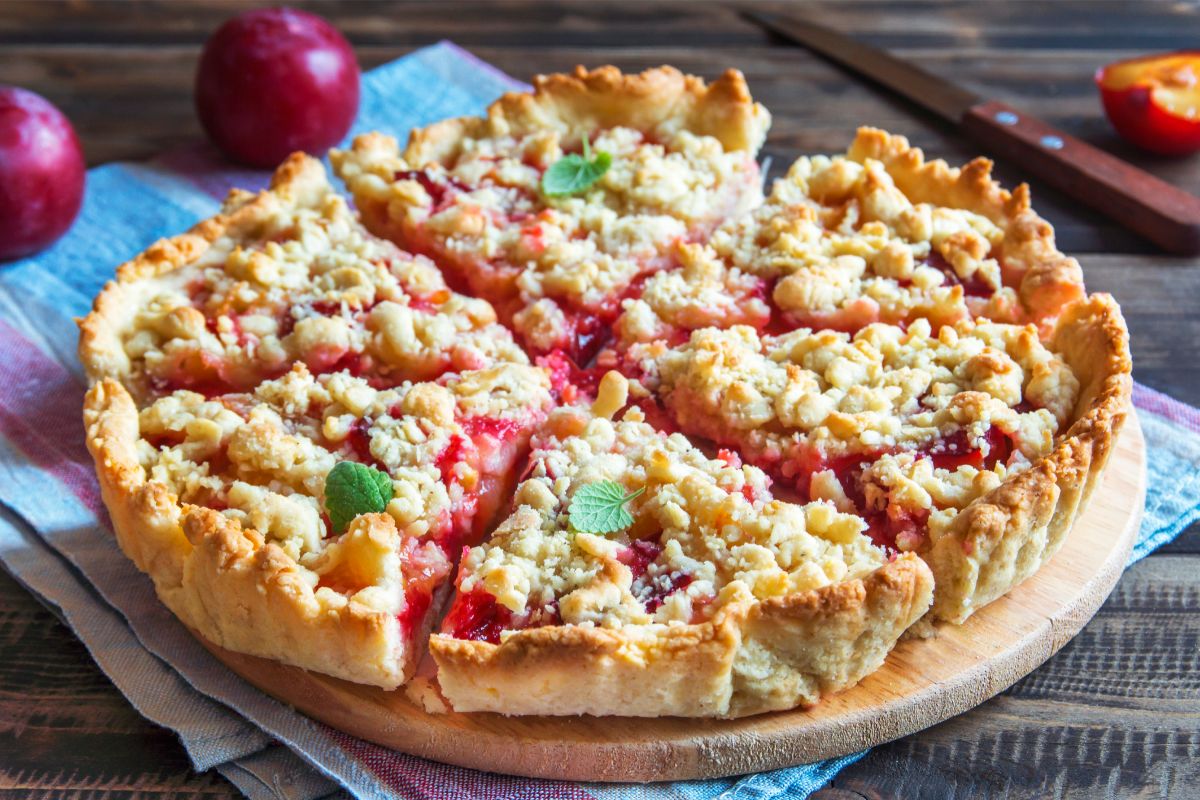 Here are our 15 top plum crumble recipes that you can try today.
With fresh plums and a delicious crumb topping mixed with spices, this crumble has everything you expect from a sweet treat.
The spice crumble topping is made with sugar, flour and butter, so you tastes light and sweet.
A crumble is the best way to use some of your fresh plums, and you can even add other fruit for the fruit filling. Some of the best fruit that go well with plum crumble are nectarines, peaches, pears and apricots.
This crumble recipe also works when you replace the plums fully with other fruit, such as apples.
Simple doesn't mean that you have to compromise on taste. This easy plum crumble is filled with cinnamon-spiced crumbs topped off with a mix of flour, butter, porridge oats and hazelnuts.
You can use custard or clotted cream to serve with this super tasty crumble. For an extra fruit kick, you can even add a little bit of plum sauce on top.
The best way to enjoy your plum crumble is when it's still hot. This also enhances the delicious mixed spice flavor which you can find in this crumble recipe.
A combination of cinnamon, mixed spice and ginger, combined with twice the normal amount of butter, means that the topping of this spiced crumble is guaranteed to keep you warm on cold autumn evenings.
You can use both unripe and ripe plums for your crumble as the many spices will slightly distract from the more sour taste of unripe plums.
If you want to mix up the recipe, then feel free to use pears, apples, blackberries, blueberries and apricots instead of plums.
Just like your regular apple crumble, the filling of plum crumble should be fruity topped with a chewy topping.
This tasty rolled oats crumble uses oats as the main ingredients for the buttery topping. They add a little extra texture and some crunch.
You can replace the sugar in this recipe with light brown sugar or even coconut sugar to make it fully vegan.
The same applies to butter. You can just substitute the normal butter with the same amount of vegan butter.
Dairy substitutes are just as good as the traditional milk, butter and sugar, so your vegan plum crumble will turn out just as tasty.
Who says that all the sweet treats contain gluten? You can also make your own gluten-free plum crumble with an almond, oat and pistachio topping.
Just pick out some sweet plums and whisk this crumble recipe together in no time. It's ideal for when you have a few too many plums and you just want to make something with them.
If you don't fancy sorbet or plum cake, then a crumble is the best alternative.
This recipe also comes with a top tip for crumble: make sure that you don't use fruit that is too juicy or remove some of the juice.
This will ensure that your fruit doesn't sink down when baking.
Crumble is the ultimate comfort food in the cold winter months, and the added shot of amaretto in this plum crumble recipe warms the body and soul.
The amaretto creates a nice flavor of marzipan which goes surprisingly well with plum, and as this recipe doesn't contain any gluten, you can also make it as part of a gluten-free diet.
When it comes to adding spices to your crumble, then consider any spices that are warming, such as cinnamon, anise and ginger.
The punchy ginger topping of this crumble combines very well with the tangy plums.
You can serve this tasty crumble with some vanilla ice cream, custard or simply some cream.
You don't have to choose between plum or apple when you just put both fruit into the filling of this mouthwatering recipe.
It's a surprisingly short list of ingredients and equally short set of instructions which means you can whisk together this special apple and plum crumble in under an hour.
This is a fruit combination that you won't find in crumble so often but it works! The sweetness of peaches pairs very well with the tartness of the plums.
Peaches and plums often ripen at the same time during stone fruit season, so you can easily make use of your fruit harvest by putting some of them into a crumble.
An added bonus with this crumble is that it's gluten-free, so everyone can enjoy it.
Autumn is plum harvest season, and you can get the sweetest plums in the second half of the year.
This recipe makes good use of any left-over plums you might not have cooked into delicious jams or eaten just plucked off the tree.
This recipe for vegan plum crumble adds a little hint of chai masala which gives the crumble a touch of India.
You can serve this tasty treat with either hot vegan custard or vegan ice cream.
Just by looking at a crumble you might think that it simply cannot be healthy! But plums are packed with a lot of vitamin C, calcium and magnesium.
This makes them a great fruit for sorbets, ice cream and crumbles, and this crumble recipe is also amazingly quick to make.
You just have to stew the fruit, make the crumble and then bake it in the oven. You can enjoy this sweet treat as a dessert or even as a rich breakfast.
Plus, the crumble is big enough to serve the entire family or even a small crowd of friends at a late summer garden party.
You can also easily replace some or all of the plums with pears, apples or berries to reduce the amount of sugar in the crumble.
The combination of plum and walnut in a crumble might not be immediately obvious but nuts, such as oats and walnuts, add texture to your crumble.
This crumble recipe doesn't even require shaping, kneading or decorating. You just whip the topping together in a food processor and serve everything with a scoop of ice cream.
The recipe also contains a few spices, such as cinnamon, to give the crumble an extra warming flavor.
The majority of ingredients are vegan, including the coconut sugar, so you just need to through everything together with rethinking the recipe.
You do not have to have your own plum tree in the backyard to make a plum crumble.
Just pop over to your grocery store in autumn and you should be able to pick up some naturally ripened plums.
Make sure that the plums you use are nicely red and a little soft already. This means they are fully ripe and ready to go into your crumble.
Using ripe plums means you can also save a lot on refined sugar and your crumble will turn out much healthier.
In this vegan plum crumble recipe, you replace some typical dairy products with coconut oil. However, it still uses wheat flour which means this isn't a gluten-free crumble.
Sugar plums are a little different to your standard size plum. They are smaller (around the size of a grape) and they have a dark red skin with green-yellow flesh.
Sugar plums ripen a little later than regular plums but it's worth waiting for the right time as they create a lot of sweetness in your crumble.
This means that you don't need to use as much sugar as you would with other plum recipes and you get a lot more of the healthy benefits of the plums.
This is not your typical crumble recipe as it contains a range of fruity berries that inspired the bounty of summer rather than warm you during the winter.
Whatever time you want to make this crumble, you can create the biscuit-style strudel in a matter of minutes.
It is best served hot just out of the oven with simple vanilla ice cream.
An added bonus with this crumble is that you can make a large amount, so you can feed friends and family for birthdays and anniversaries.
You can also decorate it with fresh plum pieces or berries.
Final Thoughts
It doesn't have to be always apple filling for your crumble. Plum crumble with a sweet plumb filling and a spiced topping is a super warming dessert ideal for autumn and winter meals.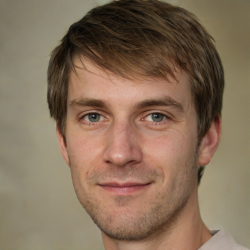 Latest posts by Mark Williams
(see all)