If you are not fully aware of what a quiche is, it is essentially an open pastry shell filled with savory ingredients such as bacon or cheese and egg custard.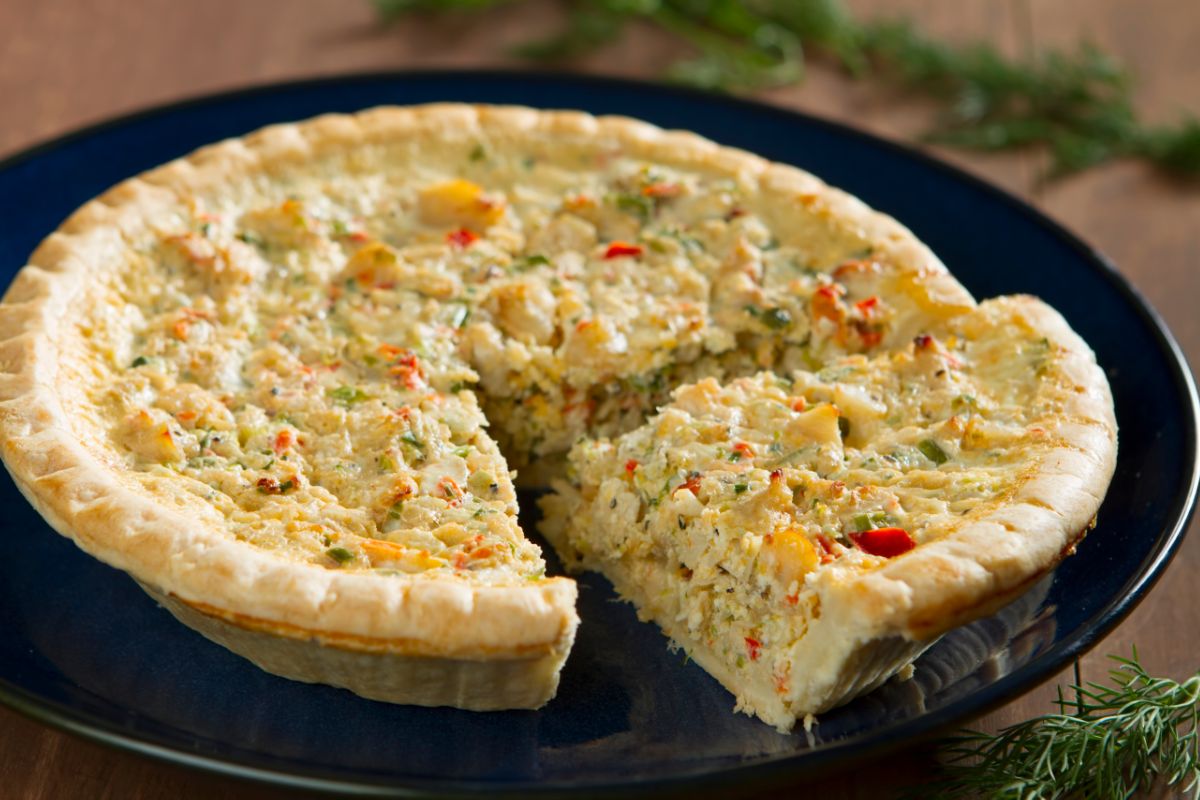 The quiche is a common food to have for lunch since it is often served at room temperature or refrigerated to allow the custard to solidify. It is also quite easy to make.
Here are some amazing seafood quiche recipes that you can try today. The benefit of most seafood and fish options is that they cook in a matter of minutes.
As a result, they're ideal for a weeknight when you've had "one of those weeks" and don't feel like cooking.
The filling is really simple to prepare, so the choice really comes down to the crust: store-bought shortcrust pastry, ready-made pie shell, or handmade quiche crust.
Whichever option you pick, this quiche is ideal for Easter.
Smoked salmon will give the quiche the finest overall flavor, but hot smoked salmon or raw salmon will also work well.
When you bite into the filling of fresh lobster flesh, freshly cut chives, and sautéed mushrooms, this quiche will taste incredibly delicious.
It may sound intimidating, but this recipe invites you to build your own crust, which is probably a lot easier than you think.
It's great if you have a mixer with a paddle attachment so you can combine the sugar, salt, and flour before adding the butter.
When the dough stays together while still having flakes or butter throughout it, you may proceed to the following stage.
This asparagus smoked salmon quiche is a show-stopping breakfast dish with a buttery handmade pastry crust and a smooth egg inside filled with asparagus stalks and delicious smoked salmon.
You will begin by blind baking the crust by placing pie weights on top of it. Remove the pie weights and bake for another few minutes, or until the crust is a light golden brown.
You may, however, use a pre-made pastry crust to speed up the process of creating this quiche. You'll need one pie or tart crust that's nine inches in diameter.
Despite being a quiche, this leek and prawn dish is light and refreshing, making it ideal for summer or as a lunch.
This quiche pairs beautifully with a salad. Microwave the sugar snaps for one minute while the quiche cooks. Cucumber with avocado, sliced
Divide the lettuce, sugar snap peas, cucumber, and avocado among the serving dishes.
Combine the oil, vinegar, mustard, sugar, and a pinch of salt and pepper in a mixing bowl. Drizzle over salad and serve.
It's simple to prepare the day ahead and cooks quickly in a nonstick skillet.
When you're ready to start your day the next morning, reheat a piece of quiche in the microwave and you'll be set to go. If you're a vegetarian, leave out the bacon.
Instead, top your quiche with goat cheese, feta cheese, or cheddar cheese, spinach, sun-dried tomatoes, and/or vegetarian sausages. These items go nicely with mushrooms.
Prawn cocktail is a 70s staple, and this quiche does an excellent job at revitalizing it.
This quiche may also be made into multiple little canapé-sized portions, which are ideal for snacking or serving on a table for entertaining.
It's also simple: softly whip the eggs, cream, tomato ketchup, and Tabasco together and season with salt and pepper for the filling.
Arrange the spring onions and cherry tomatoes in the pastry casing, followed by the prawns, equally distributed.
Then pour on the egg and cream mixture, followed by the grated Parmesan.
This is a very classy looking quiche, it may look simple but it tastes anything but. Not only is it delicious, but this quiche is also much healthier than many other quiches.
It is also very versatile as you can easily prepare it ahead of time, eat it warm or cold or even freeze it and have it throughout the month.
This quiche can also have its calories cut down even more if you opt to use a crust or not which will usually round up to 100 calories per serving.
As flaky and crisp as the crust is, it is not required in order to really enjoy this quiche.
With buttery crust, creamy smoked salmon, and spicy watercress, this delectable quiche is guaranteed to tickle your taste buds.
All of these flavors are balanced by the quiche, producing harmony on your plate. Furthermore, it may be cooked ahead of time and served hot or cold.
The smokiness of the salmon lends a particular flavor, but you may substitute prawns for parts of it, with somewhat different results.
This quiche combines lots of amazing tastes and textures. You can serve the slices of this quiche warm or cold and goes really well with a fresh salad on the side.
Homemade quiche crust is not realistic for everyone – especially if you are very new to cooking pastry as it takes an experienced eye and accurate timing.
Therefore, do not hesitate to buy ready made pastry from the store so that you can focus on the filling (which is the star of the show after all).
Flaky, tasty crab is not the only thing in this quiche which you will love, there are also lots of fresh herbs which you can alter if you like to fit your preferences.
There is also Gruyere cheese which adds a great level of nuttiness to the overall flavor but you can also substitute this with Swiss cheese.
Making the filling of this quiche is super easy to make as it only takes 10 minutes to whisk the cream, eggs, seasoning, and herbs together along with the crabmeat and cheese.
Once you have combined the filling then all you have to do is add it to the crust before baking.
Even though this recipe is technically for a smoked haddock tart, it could pass for a quiche.
The difference between a quiche and a tart is that a quiche is always savory whereas a tart can be savory or sweet.
There are also some other small differences here and there but to the common eye, they are essentially the same if not very similar – especially in this instance where the tart is savory.
This recipe makes a delicious tart/quiche that tastes cheesy, creamy, and has a lovely smokiness that comes from the haddock. It is also very easy to make.
Most people will have a tin or two of tuna in their pantry, and this tuna and spinach quiche is the perfect time to use it.
It is savory and delicious and makes for a quick, healthy dinner. Once you mix together the ingredients for the filling, you just have to let it bake for 25-30 minutes.
Afterwards, allow it to cool slightly, then sprinkle it with extra dill. This quiche is best served with wedges and a salad.
This quiche is particularly good and ideal for bringing to a picnic or BBQ since it contains smoked fish, spicy horseradish, and watercress, which provide a burst of flavor in every piece.
Spread the horseradish sauce over the bottom of the baked pastry case, followed by the watercress mixture. Sprinkle the trout on top.
In a jug, whisk together the eggs and crème fraîche, season with salt and black pepper, and pour over the filling. Return to the oven for about 20 minutes, or until set.
Allow it cool fully before wrapping in preparation for your picnic basket.
This shrimp and crab quiche is a quick and easy way to spice up your breakfast or brunch cuisine. It has shrimp, crab, swiss cheese, and veggies all wrapped up in a flaky crust.
Many individuals utilize fake crab flesh, often known as krab meat. You can utilize it if you want, and it's sometimes simpler to find.
Imitation crab is made from processed fish flesh. It is made with surimi that has been minced into a paste after being deboned.
It does not include crab. Crab extract is occasionally used to increase taste.
This quiche is simple to make, using only a store-bought pie crust (but you can use homemade if you want) and a few simple ingredients such as crabmeat, cheddar cheese, and eggs.
Extra flavor is provided by a modest bit of parsley and seafood spice.
When combined with a fresh salad or a cup of soup, this crab quiche is an excellent lunch or brunch dish.
Summary
Hopefully any of the quiche recipes on this list will inspire your next meal. Keep in mind that one of the best things about making a quiche is how flexible they are.
Adjust the filling for your mood, season, and leftovers in your fridge.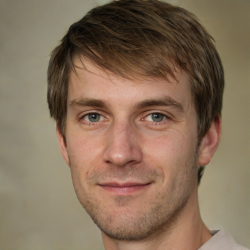 Latest posts by Mark Williams
(see all)