Soup can be a perfect choice for a meal sometimes. But soup alone can be a little dull, so you'll need to pair it with some amazing sides.
Luckily, we've written this comprehensive list that shows you 50 tasty ideas for some of the best sides to serve with soup. Read below for more!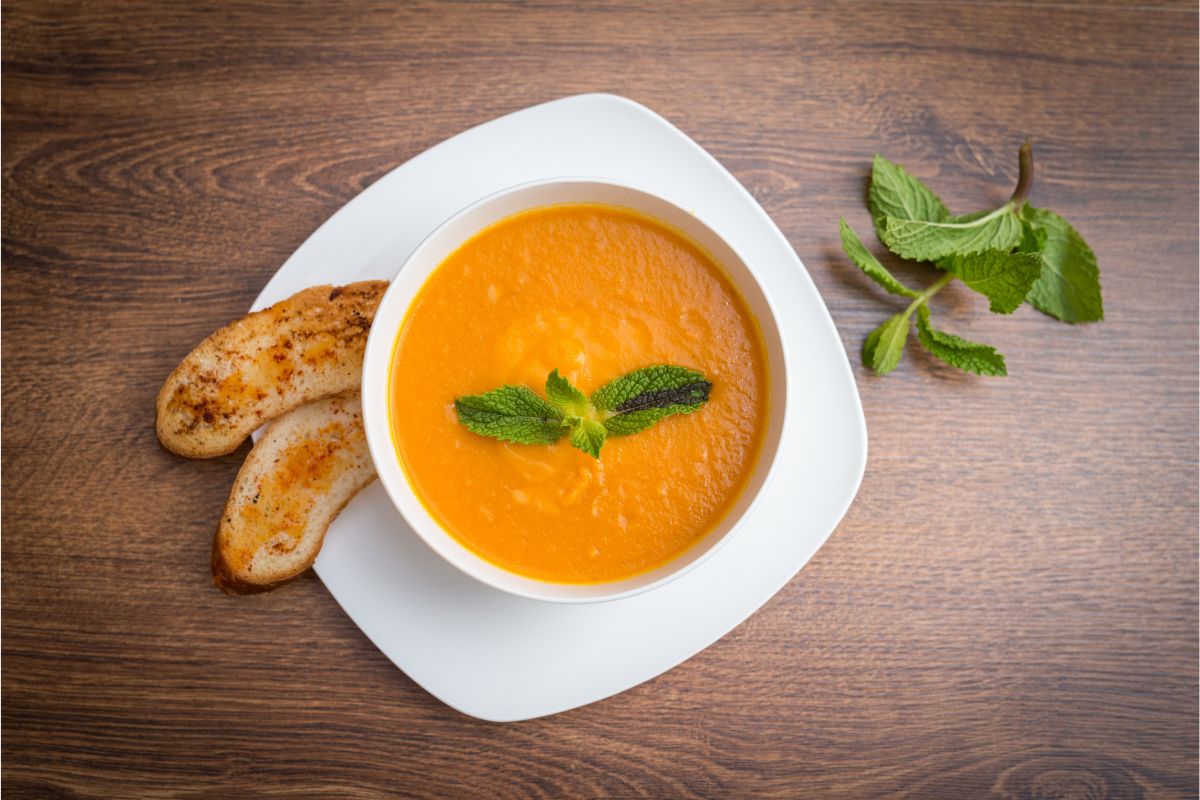 50 Best Sides To Serve With Soup
Without any further delays, let's dive into the best and tastiest side ideas to serve with soup. We hope you enjoy all of these!
We'll kick off this list with a choice that many of you might not have considered before. Scones are a type of bread which is a popular snack – especially in Europe. They are usually sweet, and they are commonly served as a dessert, but they're ideal for soup too!
Garlic knots are a popular choice for some people when they are enjoying an Italian dish like a pizza or pasta. With their filling dough, they can bump up the whole dish and turn it into an ideal meal option.
Vegetable paninis are a great way to incorporate bread and additional vegetables as a side with your soup. It's thick slices of Italian bread and stuffed with fresh vegetables – making a hearty dish!
We know a lot of you will be thinking – pork chops? A side?! Well, yes! Essentially you can do this in two ways. You either have a large soup with small pork chops or the opposite.
Tortilla chips might seem like a boring option but you'd be surprised how well they work with soup. Because of the texture mix between the crunch of the chips and the smoothness of the soup, you get an awesome dining experience.
If you're looking for a perfect pairing for a number of meals, then sweet potato fries are likely to be towards the top of your list. They are great for soup as they are fairly nutritious and they're naturally sweet – but of course you can add your own seasoning if you wish!
This side is a great option for people who want something very nutritious but also light, along with being very juicy, sweet and simple. Of course, as with other salads, you can add additional items like feta cheese and almonds – which can enhance the texture and flavor.
If you want something much more traditional, then why not look towards this centuries-old side to pair with your soup? Its tangy flavor makes it a great option to use with soup. Just continue to dip it and maybe add some butter.
It can sometimes be difficult to find the perfect pretzels, so why not make them at home and use them as a fantastic pairing to your soup? With the saltiness and crunchy nature of pretzels, they act as the perfect paradox to your soup. Amazing!
Turkey sliders can be used for a variety of meals, or on their own if you get peckish. But when you use them as a side for a vegetable soup – there's very little that tastes better in the world! Especially when the butter and cheese melts all over the buns.
Cheese on toast can be a little dull for some people, but trust us when we say that it works incredibly well with soup. Make the toast to your liking and add some tasty cheese and tomato. Let the cheese melt and stick to the toast – ideal for a dip into hearty soup!
For those of you on a health kick, look no further than this simple garden salad. Seasonal vegetables are a great secondary choice with any soup and it's packed with plenty of minerals and vitamins.
Add some crunchy bacon bits for extra texture and flavor! 
Shrimp is very popular as a side, but when it's fried and crunchy, it works extremely well with soup. Many people choose to dunk the shrimp into the soup for a while and let all the flavors absorb right into it.
Crackers are a go-to option for plenty of people when it comes to soup. As they are crunchy and often break off into the soup, you get an unquestionably supreme experience.
Similar to scones, honey whole wheat bread is a sweet way to enjoy a bread side, which helps to pair savory and sweet flavors together. With soups like tomato or vegetable, it really works well.
This roast beef sandwich is filling on its own, but when you use it as a side to a small soup, you've got a perfect combination of juicy and thick beef with all of the trimmings, and a fruity and warming soup. It's wise to slightly salt the beef to get even more taste!
Who says you can't pair a Mexican inspired side dish with soup? The array of flavors works so well with pretty much any soup. We'd recommend using spicy ingredients like jalapeno peppers to enhance the overall flavor of the soup too.
Brioche bread is popular for buns when it comes to cooking burgers at home, but it can be used with a whole range of different soups. It's sweet and usually quite crunchy on the top. Both of these factors give you a brilliant side pairing for all different kinds of soups.
Potato chips can be very unhealthy, depending on which ones you choose. However, if you make them at home – you know exactly what you're getting.
A classic dish to have with soup. Monkey bread is sweet, buttery and soft all at the same time. Tailor this bread to your liking and you'll adore it with your favorite soup.
Plenty of people love mac and cheese, so why not condense this meal into small bites! It's a great way to enjoy soup when you want to have something crunchy to dip into it.
If you want to keep a balanced and healthy diet with your soup, then choose to pair some sauteed kale with it. Hearty greens are always ideal for a healthy lunch option, and making them like this adds super flavor.
Potato puffs can add some much needed crunch and thicken up a usually light dish. Make these to your liking and you'll be loving your lunch in no time.
If you're having a Mediterranean soup, then why not add more flavors from the Med with this amazing salad. Crunchy, aromatic and fresh – there's nothing quite like this for your soup!
Homemade biscuits can be one of the best things to pair with any meal. This is especially true for soup when you totally cover the biscuits in melted butter and jelly!
Maybe not a choice for everybody, but for those who like deviled eggs, you will find that they are an excellent choice as a side dish to soup!
We'll be honest here, these meatballs work much better when they're in the soup rather than the side. Nonetheless, they pair well due to their meaty and salty textures and flavors!
A home favorite and something you'll find paired at many cafes and restaurants. Grilled cheese on the side when you order a tomato soup is something to die for!
Another hearty choice to choose here. However, these are enhanced with their garlic flavor and aroma. They have the perfect mix of crunch and softness too which is great for soup.
A quick and simple option is Irish soda bread. However, you should use this as a side for soups with a lot of garlic or tomato for the best results.
This flatbread can change your soup game forever. With its mix of cheese, tomato and fresh herbs – you'll find the bread is something you keep coming back for over and over again!
Crunchy vegetables are a healthy choice to select with your soup. However, you'll need to add a lot of these for a filling meal. Having said that, the size makes a perfect light lunch.
Making your own French fries is a great way to reduce calories and still have a very tasty pairing to go with your soup – especially vegetable or mulligatawny soups.
Breaded fish sticks can be a supreme option for soup sides. Their flavors work very well with many soups and they provide the filling to a normally light dish.
There's almost nothing better than dunking dinner rolls into your favorite soup, but it can be even better if you lather the dinner rolls in melted butter first!
You might think that chicken legs are a little too much for a soup dish, but you'd be surprised at how well they both work together. Try it for yourself and see!
Crusty bread and soup work hand in hand, and this is especially true if you make everything from scratch. Nothing screams the comforts of home quite like these two together.
Crab cakes are beautiful and when you match them with your favorite soup, the result is perfection on a plate!
If you want the taste of home, then look no further than homemade cornbread. With the right soup, cornbread's flavors burst into life!
Rice and soup? Yes! If you season your white rice with pepper or herbs, a spoonful of rice and soup together is something you'll never forget.
Cinnamon rolls are sweet and creamy, which makes them a great choice to have with soup. However, we'd say to eat the soup first for the best results!
Chicken wraps are a totally normal side to have with soups when you go out to eat – so why not recreate this at home? They are the perfect pair!
Chicken tenders can work with a variety of meals as a side and soup is no exception to this rule. For even better results – make these spicy.
Breadsticks might seem boring – but when you use them to dunk into your soup, you realize how ideal they are as a side.
Why have a side when you can make it into the dish?! Bread bowls make soup more fun and of course, a whole lot tastier!
There's nothing better than soup and garlic bread – their tastes work so incredibly well together that it's difficult to find any substitute!
Cheese straws can work very well with soup, but this is much better when you opt for tomato soup specifically. Cheese and tomato is a match made in heaven!
This might not be the best choice for some of you, but pairing roasted potatoes with a strong soup like chicken and herb is something you absolutely must try.
Garlic asparagus works so well with tomato based soups, especially when the asparagus is cooked to perfection and incredibly crunchy!
Finally, why not decide to have some plump and firm breaded mushrooms with your soup? Absorb all the flavors and let them burst onto your tastebuds!
Final Thoughts
And that's our list! We hope we've given you some amazing ideas to choose from and you make the very best soup sides you've ever had.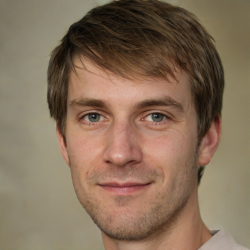 Latest posts by Mark Williams
(see all)