Strawberry banana pudding is one of those dessert options that can be enjoyed and served up for so many different occasions, it really is never a bad option if you're struggling to think of what you can make to please all of your guests.
The truth is however that there isn't really one definitive way to make strawberry banana pudding.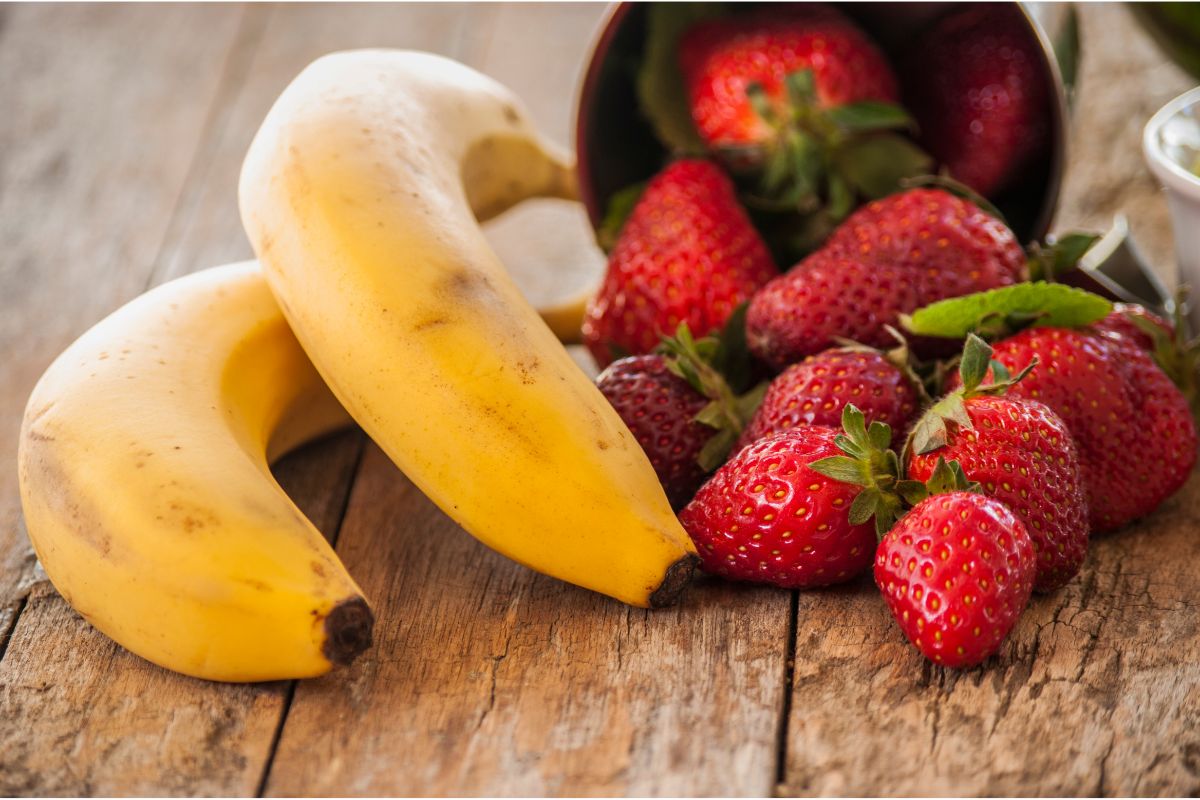 Of course, you're always going to need the main ingredients, including the fruit, whipped cream, and some sort of cookie variant, but there are so many extra ingredients people have experimented with over the years that can mix up the taste and texture just enough to make it ideal for people with specific taste preferences. 
On the other hand, if you're someone who has had the pleasure of enjoying some strawberry banana pudding on multiple occasions already, it also never hurts to switch out a few ingredients to make this familiar treat a little different the next time you try it.
The best part is you don't even need to go scrolling through multiple different websites to find these exciting recipes as we've compiled some of the best ones right here, so after you're done reading, have some fun trying out these refreshing variants on this classic summer fruity pudding for yourself.
How Does Strawberry Banana Pudding Taste?
If there's one thing that will jump out at you as soon as you take a bite into a strawberry banana pudding, it's how downright sweet it is in its overall flavor, and this should be expected considering how many strawberries it uses that rest on top of a layer of whipped cream, and while the bananas help to even out the flavor slightly, they are still fairly sweet in their own right, making for an explosion of fruity flavor in the mouth.
Of course, you also can't forget about the fruit that makes this popular pudding option taste so exotic and refreshing, perfect for enjoying when the temperatures start to rise in the summertime and the spring.
Aside from the strawberries and bananas which are always must-have ingredients because of how well they blend in with one another in terms of texture and taste, many people will also add one or two other fruits of their preference with cherries and apple slices being among the most popular.
You never want to go too overboard with this however just so that the sweetness factor never becomes too overpowering. 
When Is The Best Time To Serve Strawberry Banana Pudding?
Strawberry banana pudding isn't always seen as an everyday dessert, being viewed by many people as much more of a rarity and a premium dish, which is why it's usually best to reserve for those special occasions such as celebrations or as part of a holiday meal.
After a large and meaty Thanksgiving meal, or a fulfilling evening family dinner, you want a dessert that is going to help alleviate the weight of the food you've just eaten so that you can feel a little more refreshed and ready for the rest of the day, and due to the nutritional benefits of strawberries and bananas, along with the mouth watering sensation of whipped cream, it makes the strawberry banana pudding the perfect choice.
Additionally, when you're making strawberry banana pudding, you'll usually find that it's easy to make a little more than you need, especially if the glasses or cups you are using are quite small, which is why it's so ideal for feeding multiple mouths at once since you can prepare so much of it at one time.
With that being said, if you are feeling in the mood for a delightful creamy snack to treat yourself to on a quiet Sunday evening, it can work just as well for this, and even if you don't finish it, you can easily refrigerate it for a few days to finish it off.
3 Best Strawberry Banana Pudding Recipes
The Classic Recipe
There's nothing wrong with resorting to the ol' classic recipe if you want to play it safe, just in case your guests all have their own taste preferences and you want to make sure that everyone leaves the house satisfied.
This soft and juicy recipe guarantees that, and considering how easy it is to make, there really aren't many reasons not to whip it up when you have the ingredients lying around the house.
Ingredients
3 diced ripe bananas
2 cups sliced strawberries
1 cup fat-free milk
1 cup frozen fat-free whipped topping
2 cups of miniature vanilla wafers
3.4 oz of vanilla instant pudding mix
Step 1 – Combine The Pudding Mix And Milk
Start by whisking together just the fat-free milk and the vanilla pudding mix to start off with for up to 3 minutes until the mixture becomes nice and smooth.
This will usually only take about 2-3 minutes, you ideally don't want to go much longer than this since it can cause the mixture to become too thick and sickly when you come to eat it.
Step 2 – Fold The Whipped Topping
Once the mixture starts to come together, fold the whipped topping into the pudding mixture, along with the bananas to start creating the base of the dessert.
Step 3 – Prepare The Wafers
Place half of the wafers (or any other cookies of your choice) on your baking dish and then layer a fraction of the pudding mixture over them. Repeat this process until you've made a few layers with enough space on the top to add your fruit.
Some people will argue that it can be a better choice to actually have the cream mixture at the bottom as opposed to the cookies, and while this is entirely a matter of preference, it's usually a standard that most desserts will have a nice crunchy base at the bottom, so it's usually the best way to go.
Step 4 – Add The Strawberries 
Top the whole thing off with the strawberries resting over the top and your delightfully fruity classic strawberry banana pudding recipe will be ready to serve, chilled!
Tips On Making This Recipe
Choice of cookies – The classic strawberry banana recipe usually contains wafers, but if you want something that's a little less crunchy but just as tasty, shortbread cookies will work just as well.
Ripe bananas – While you should definitely use ripe bananas in this recipe since they provide a good amount of sweetness that mixes elegantly with the strawberries, you don't want it to be too ripe otherwise it can come out mushy, so rather than using bananas that would be suitable for banana bread, choose ones that you would eat as a snack instead.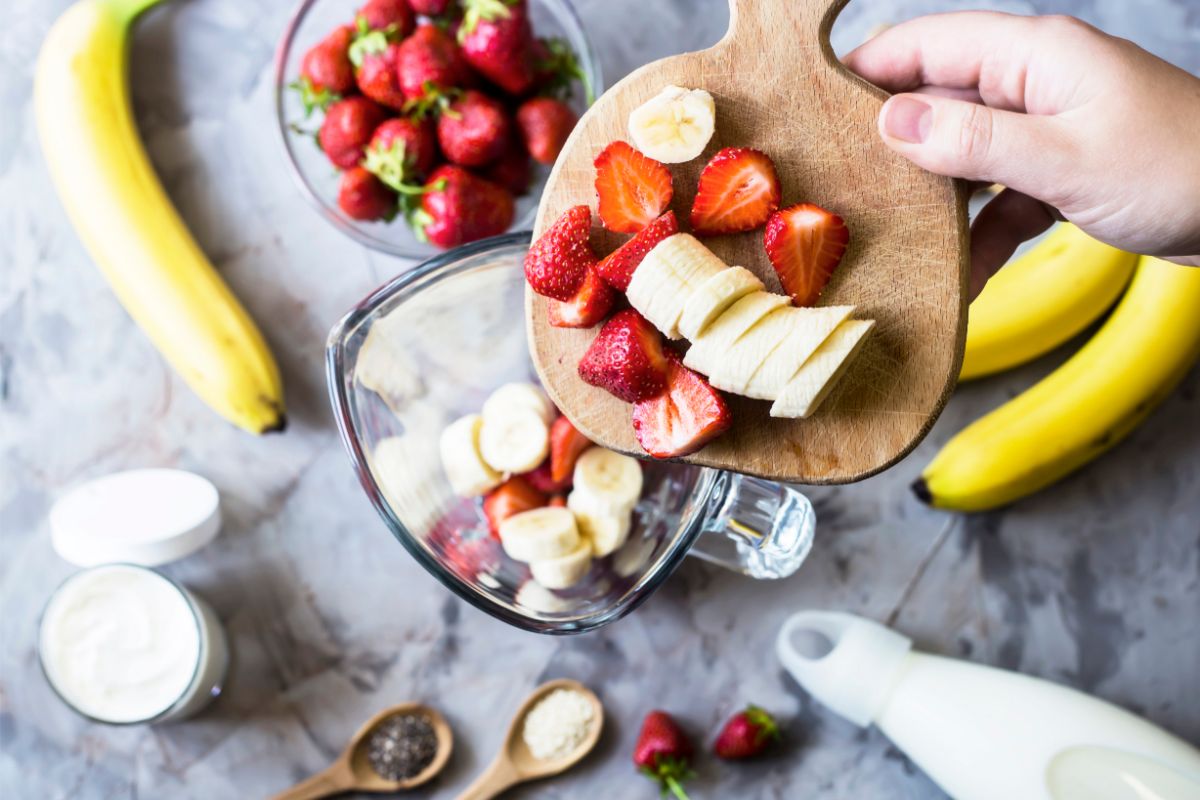 The Extra-Crunchy Strawberry Banana Pudding Recipe
You might be thinking, what makes this recipe so delightfully crunchy?
The truth is it's all thanks to the strawberry crunch which is sprinkled over the top to lend a slightly more nutty and firmer texture to this dessert option which is perfect for all those lovers of desserts that they can sink their teeth into such as pies, homemade cookies, and cheesecake bars. 
While you will need to make the strawberry crunch before you make the base of this dessert, the rest of the recipe is fairly straightforward and easy to follow.
With that being said, it's best to prepare this sweet dessert dish if you have a bit of time beforehand since it will take a little while, but trust us when we say that it's well worth it in the end. 
Ingredients
For the strawberry crunch:
4 cups Golden Oreos
1 box strawberry Jell-O
4 tbsp melted butter
For the pudding:
4 cups milk
2 cups heavy cream
3 tbsp white sugar
¼ tbsp salt
¼ cup of cornstarch
¼ cup of unsalted butter
1 box of vanilla pudding
1 ½ lb fresh or frozen strawberries
3 to 4 medium bananas
Step 1 – Create The Strawberry Crunch
Place all the Oreos (or wafers) in a food processor, or you can place them all in a large resealable bag and beat them with a mallet or rolling pin until they turn into small crumbs.
Next, place the crumbs into a large bowl and insert the strawberry Jell-O powder along with the butter.
A common mistake many people will make at this point is adding in water, but you'll want to avoid doing this otherwise it makes it much harder for the ingredients to merge together and can end up making the pieces a little too soft. 
Stir for a few minutes until all the ingredients are thoroughly combined and proceed by transferring the mixture to a sheet pan with a silicone mat and then bake for 8 minutes at 350 degrees Fahrenheit.
Step 2 – Insert The Crunch Into The Bottom Of A Jar
Now that the crunch is ready, it's time to start using it as the base of the pudding. Start by pouring 3 tablespoons of the strawberry crunch at the bottom of a mason jar.
Make sure that this is no more than half an inch high, otherwise, you might not have enough crunch to use for the rest of the recipe. 
Step 3 – Add In The Strawberries And Bananas
You're then going to want to rest a layer of fresh strawberry and banana pieces over the crunch.
While it won't matter too much which order you do this in, it's usually better to use the strawberries first, and then layer the bananas over them since it is much easier to rest the bananas evenly over the crunch compared to the strawberries which can be a little more awkward in their size and shape. 
Step 4 – Smooth The Fruits Over With Vanilla Pudding
Smother over the fruit with 2 to 4 tablespoons of vanilla pudding.
Again, just the same as the crunch, try not to go overboard with this so that you still have more than enough for everyone else, otherwise you could end up making a few crunchy strawberry banana puddings without any vanilla which is one of the most important ingredients when it comes to providing the overall flavor. 
Step 5 – Repeat The Layers For Each Jar
Repeat these layers 2 to 3 times for each jar, and make sure that you always have a light layer of strawberry crunch on top, not only so that the texture is extra crunchy right from the get-go, but also because the glistening red appearance of the crunch makes this dessert option look even more appetizing.
Tips On Making This Recipe
Use a little lemon juice – Want to make each jar of crunchy strawberry banana pudding as sweet as it can possibly be? Each time you make a layer, drizzle some lemon juice over the banana slices to ramp the sweetness up, making this a real treat for anyone with a sweet tooth.
Don't be afraid to store the strawberry crunch – You can make the strawberry crunch a few days in advance if you want the preparation to be a little easier when you come to use the rest of the ingredients.
Strawberry crunch will remain fresh in a covered container at room temperature for up to a week. 
Try out other Jell-O – Since there are so many different types of Jell-O flavors out there, don't be afraid to experiment with a few different ones to find the one that you and your guests like the most.
The Super Creamy Strawberry Banana Pudding Recipe
Whipped or heavy cream is an important part of any pudding recipe, but if you really want to go all-out with the creaminess of your strawberry and banana dessert, this dish adds an extra douse, along with a few extra ingredients to make it a pure delight for anyone who tries it.
Ingredients
4 medium sliced bananas
1 lb ripe sliced strawberries
16 oz whipped cream or Cool Whip
2 cups cold milk
3.4 oz instant vanilla pudding
½ cup sour cream
11 oz vanilla wafers
6 strawberry wafer cookies
Step 1 – Form The Base Of The Pudding
Mix together the milk and vanilla pudding mix in a large bowl with a handheld mixer on medium speed for two minutes until the mixture is nice and thick in texture.
Step 2 – Add The Sour Cream And Whipped Cream
Add in the sour cream and half of the whipped topping of your choice and start mixing everything together until it's all well combined.
Step 3 – Place The Wafers At The Bottom
At the bottom of your large dish or bowl, place the crunchy wafers and then cover them over with the pudding mix, followed by the sliced strawberries and bananas.
Step 4 – Repeat The Layers
Repeat this layer 2 to 3 times until you have a big and delicious-looking pudding dessert full of flavor, and top it off with a final dose of the extra whipped cream left over.
Step 5 – Garnish With The Extra Ingredients
Carefully insert the strawberry wafers evenly around the outside of the top layer of the pudding, along with any additional leftover sliced strawberries and bananas that you still have.
Step 6 – Serve Chilled
Place the pudding in the refrigerator for at least 2 hours, and when it's nice and cool, it's time to finally enjoy this cream-filled pudding full of flavor!
Tips On Making This Recipe
Try using Greek yogurt – Sour cream is packed full of flavor and is a welcome addition to any recipe, but if you want a healthier alternative, you can't go wrong with Greek yogurt since it's much lower in calories and contains a lot more protein.
Decorate with multiple fruits – This is a large dessert option that will leave you with a good amount of space on the surface, so alongside your sliced bananas and strawberries, add in any other smaller fruits that you think would compliment the creamy taste and texture of the dish.
Other Strawberry Banana Dessert Recipes
Now that you have a few different variations of strawberry banana puddings in mind, let's take a look at a few other strawberry banana desserts which are just as delicious and perfect for enjoying after a large meal in the summertime.
The Sweetest Strawberry Banana Mousse Recipe
If you're expecting guests who you know love sweet food, including desserts, then this is a great recipe to whip up, especially because it is also one of the easier strawberry banana dessert recipes that you can make.
This recipe is essentially a mousse dish that uses a medley of light and creamy ingredients to make it easy to digest and incredibly sweet with each bite you take, so while it will work incredibly well as a crowd pleaser at a party or after a family dinner, because it tends to be fairly small in stature, it's also the best option when you're craving a solo dessert dish too, making it very versatile.
Ingredients
2 cups sliced strawberries
3 medium sliced bananas
1 package strawberry banana Jell-O
½ cup boiling water
½ tsp vanilla extract
½ cup cold water
1 cup Cool Whip
8 oz packaged cream cheese
Step 1 – Mix Together The Jell-O And Boiling Water
Mix the strawberry banana Jell-O together with ½ cup of boiling water in a large bowl for approximately 2 minutes until the water has completely dissolved.
Step 2 – Blend The Fruit And Extra Ingredients
Place the strawberries, cream cheese, bananas, cold water, and vanilla extract in a blender and blend for 1 minute until the mixture is smooth and creamy.
Step 3 – Pour Out The Mixture And Insert The Cool Whip
Pour out this mixture into a large bowl and add in the cool whip. Whisk the cream around with the other ingredients for 2 minutes, and the texture should become slightly thicker but still come out fairly light.
Step 4 – Chill The Mixture In The Refrigerator 
Spoon out the mixture and place it into either small jars or bowl and then place them in the fridge for 3 hours, however, feel free to leave it in for a few hours longer depending on how cold you would like it, and how bold and apparent you want the flavors, along with how creamy you would ideally want the mixture to be in its texture.
Step 5 – Top Off With Strawberries And Bananas
Once the dessert is about ready to serve, add your sliced strawberries and bananas over the top, and your small but flavorful mousse dessert will be ready to enjoy!
Tips On Making This Recipe
Be generous with your toppings – At the end of the day, while the fruit on top looks appetizing and is definitely a welcome addition, people want to get right into the mousse itself, so try not to cover the entire top layer with strawberries and bananas, 1 to 2 pieces each will do just fine.
Prepare for smaller crowds – Mousse dishes tend to be a lot smaller and more petite than many other desserts, and while you can make them in bulk, this is going to take you a lot longer, so it's best to whip them up for smaller gatherings.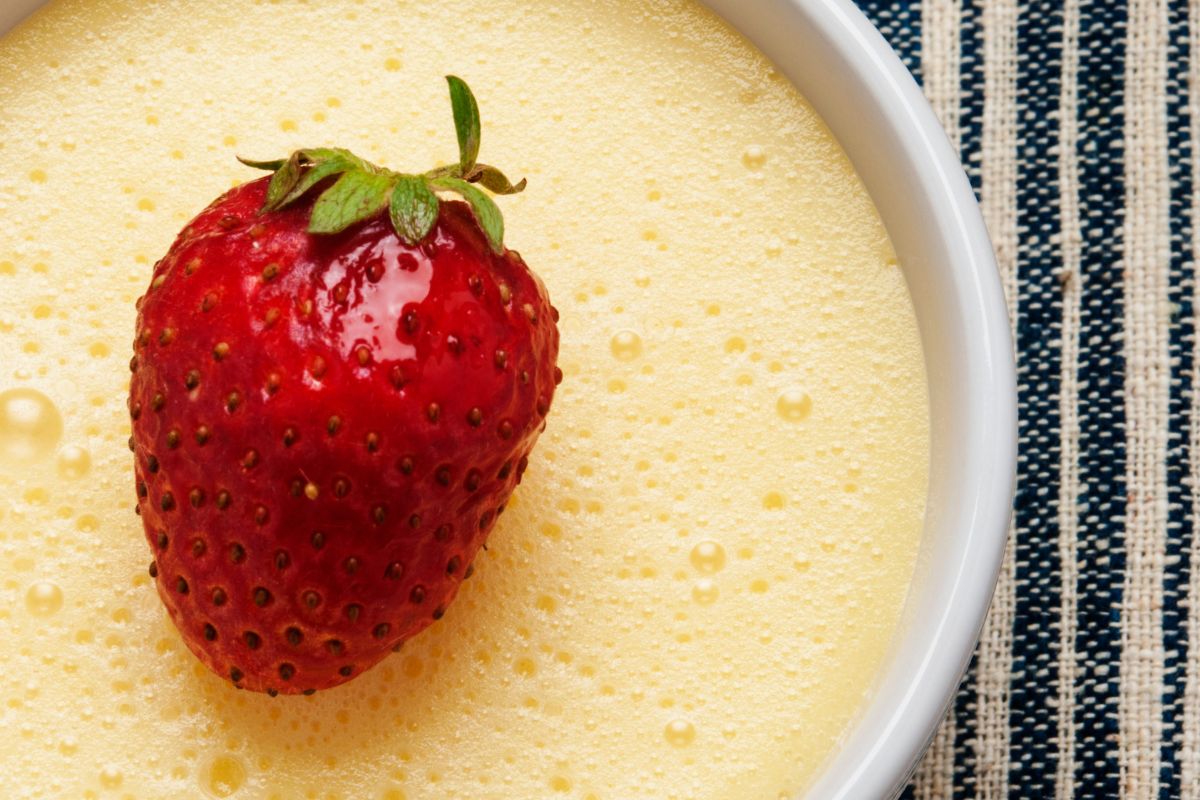 The Strawberry Banana Crumble Recipe
An easy and tasty way to put a spin on a regular dessert recipe is turning it into a crumble, and while this can often take a little longer to prepare, you can make so many of these tasty bite-size dessert snacks at a time that they're perfect when you're expecting a large number of visitors.
They also tend to be a lot smaller than many of their counterparts, so if you know the main meal is going to be extra big and you don't want everyone to let out a massive sigh when they see the dessert being presented, this is a great lightweight option to choose.
Ingredients
4 cups quartered strawberries
5 small to medium bananas
¼ cup sugar
¼ cup all-purpose flour
1 tbsp lemon juice
¼ tsp kosher salt
Vanilla ice cream
For the topping:
1 cup light brown sugar
1 cup all-purpose flour
½ cup softened butter
¼ cups old fashioned oats
Step 1 – Pre-heat The Oven And Prepare The Mixture
Begin this recipe by setting the oven to 350 degrees Fahrenheit and while it heats up, mix together the strawberries, bananas, flour, sugar, lemon juice, and salt in a large bowl.
When mixing the ingredients together, you will want to make sure you're not doing so too forcefully otherwise this can end up bruising and ruining the bananas, so make sure you're gentle and mixing at a fairly slow and steady pace.
When the mixture looks nice and creamy, pour it into a 10" iron skillet so that it can be used later.
Step 2 – Combine The Topping Ingredients
Before you start baking, combine all the ingredients used for the topping with your fingers until small clumps begin to form.
Don't be afraid to really get your hands dirty while doing this since all the ingredients, such as the butter and flour for example, are binding ingredients, so they are designed to be mashed with other types of food. 
Step 3 – Add The Toppings And Start Baking
Once the toppings look like thick and chunky nutty pieces, cover them over the strawberry banana mixture, and then proceed by baking the mixture for 40 minutes.
Make sure that you cover every inch of the original mixture, otherwise, some of the crumble pieces can end up coming out too soft and hollow due to the lack of oats. 
Step 4 – Check That The Crumble Is Ready
Once the timer is up, check on the crumble to make sure that it's ready to serve. If it's begun to bubble around the sides, then it's a good sign that all the ingredients have merged together, and you can safely take the dessert out to present to your guests.
Step 5 – Serve With Vanilla Ice Cream
Since the crumble is going to be pretty hot once you take it out, let it rest for 15 minutes, and then cover each piece in vanilla ice cream before serving.
Tips On Making This Recipe
Old fashioned oats alternatives – If you don't have any old-fashioned oats in the kitchen while making this crumble recipe, or if you just want something a little tamer in taste, but that also contains a very nutty texture, quinoa flakes and buckwheat tend to work the best as substitutes.
Removing the lemon juice – The lemon juice in this recipe is used as an extra sweet addition that enhances the natural flavors of the fruit, but feel free to leave it out if you aren't a big fan of it, or want to keep the sweetness of the dish to a minimum.
The Strawberry Banana Cheesecake Recipe
You'll have a hard time finding anyone who doesn't love the melt-in-the-mouth sensation that you get when biting into a cheesecake, and if you've never tried mixing it with a few pieces of strawberry and banana, you really are missing out.
If you've ever had the pleasure of tasting a light and fluffy southern ambrosia, this recipe is very similar to that, but with a little extra cheesiness thrown into the mix.
It should also be said that you won't have as much crunchiness in this recipe since it does leave out the wafers and cookies, so you will be getting a much softer and more creamy experience this time around, but if that's your thing, then this is a recipe you won't want to pass up on.
Ingredients
2 cups fresh strawberries
4 medium bananas
½ cup granulated sugar
1 cup whipped topping or cool whip
Pure vanilla extract
1 cup strawberry banana yogurt (Can also use vanilla yogurt)
8 oz package of softened cream cheese
Step 1 – Create The Cheesecake Mixture
In a large bowl, beat the cream cheese for 2 minutes until it becomes smooth in its texture, and then begin adding in the sugar and vanilla extract, and proceed by mixing the ingredients together for a further 2 minutes.
Step 2 – Insert The Yogurt And Whipped Topping
Fold in the yogurt and whipped topping to really ramp up the flavor of the mixture and make it as delightful as possible on the taste buds when it's time to tuck in.
Step 3 – Chill In The Refrigerator 
Once most of the ingredients have been mashed together to create the cheesecake base, place the mixture in the refrigerator for 30 to 40 minutes. Make sure to cover it too so that it doesn't end up getting too cold.
When you come to serve this fruity cheesecake dessert recipe, you ideally want it to come out chilled rather than ice cold which can make it very uncomfortable to eat.
Step 4 – Add The Final Touches
While the mixture cools in the refrigerator, cut your bananas and strawberries into small slices, and when it's ready to bring out after being chilled, add these fruity pieces over the top and spread them out evenly.
When the toppings have been added, and the cheesecake is looking creamy and delicious, it's time to show your guests the final product.
Tips On Making This Recipe
Chilling the cream cheese – If you want this dessert to be as soft as it can possibly be, consider chilling the cream cheese in the refrigerator overnight before you use it as part of the recipe.
Substituting the yogurt – If you can't get your hands on some strawberry and banana yogurt, there's no need to worry, you can just as easily use vanilla yogurt instead which will still compliment the flavor, or even just strawberry yogurt on its own which is still going to add a tremendous amount of sweetness to the overall dish.
Extra fruit – If you find that you've got a good amount of space left on the top of your pudding cake, feel free to add some fresh berries or even grapes depending on your preference.
Summary
It's hard to think of any fruits that go together quite as well as strawberries and bananas.
Not only do their slightly different flavors help to even one another out, but they are also full of nutritional benefits with strawberries being a great source of vitamin C and bananas being packed full of potassium. 
The best part is, there are plenty of strawberry and banana puddings that you can make, along with other dessert options that include these delicious fruits, so have fun experimenting and finding which one you and your friends like the taste of the most.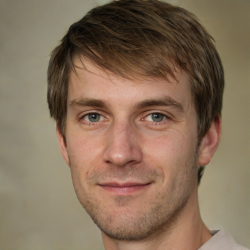 Latest posts by Mark Williams
(see all)