When the weather starts to get a bit colder, all we really want are some warm and hearty meals to keep us feeling cozy. One of the best meals you can make during this time is crumble.
Crumbles are great because they can be enjoyed as a sweet or savory dish and there are so many options for fillings, so you'll never get bored.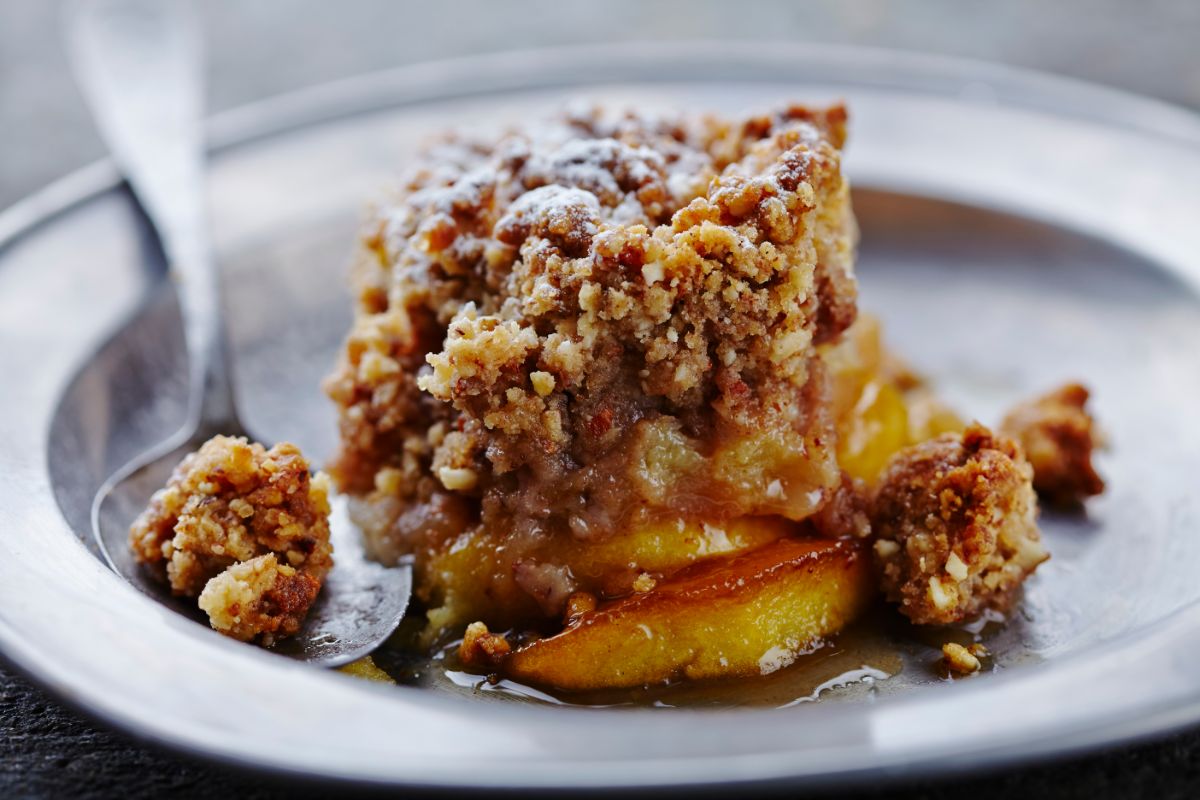 We've put together a list of 15 of the best veggie crumbles that are perfect for anyone who doesn't eat meat but still wants to be filled up. So let's take a look at them!
Kicking off this list we have this incredibly winter vegetable crumble. If you're after a recipe that is absolutely delicious and filling this is a great choice to start with.
The main vegetables in this recipe include parsnips, carrots, kale, and celeriac and the whole dish is complimented by a beautiful bechamel sauce that is incredibly creamy and cheesy.
The crumble itself is made with pine nuts, flaked almonds, and oats, which taste absolutely amazing with the other ingredients. You'll find yourself making this crumble again and again once you try it for the first time.
It doesn't get much creamier than this root vegetable & chickpea crumble! This is a great recipe to make when you want a vegetarian main course that is absolutely bursting with flavor and will leave you feeling warm and satisfied after every bite.
Along with the chickpeas, this recipe also includes beetroot, parsnips, ginger, and the crumble itself actually includes hazelnuts. This eclectic mix of flavors works together so perfectly and this recipe will quickly become a favorite of yours.
If you want to take your crumble a step further with the veg, this crumble is actually completely plant-based! This is a great recipe to whip up when you're feeding a group of people who have specific dietary needs.
The crumble is made from rosemary, thyme, and crispy onion, and the recipe calls for you to serve this dish with a side of spring greens, which really adds to the overall dining experience.
Not all crumbles have to be savory, and this rhubarb crumble is one of the sweet onces you'll definitely want to try. Rhubarb crumble is already an extremely popular dish, but this recipe really takes it to the next level.
The rhubarb is incredibly tart in flavor, and it pairs perfectly with the crumbly topping. You can use frozen rhubarb for this recipe, but it's always recommended that you use fresh rhubarb in order to get the best flavor!
This is a great crumble recipe for anyone who wants to emulate the flavors and textures of meat crumbles but still wants to keep it on the veggie side.
Along with vegan sausages, you'll also be using loads of tasty veggies for this crumble which include cauliflower, mushrooms, carrots, onions, garlic, and sun-dried tomatoes.
On top of being vegan, this crumble is also soy-free, gluten-free, nut-free, and oil-free, so this is quite literally the perfect crumble to make for a dinner party with lots of guests with different needs.
This roasted vegetable crumbles recipe is the ultimate form of comfort food.
The roasted vegetables are incredibly soft on the inside, and delightfully crispy on the outside, and they will leave you feeling incredibly fuzzy as you enjoy a colder winter's evening.
As well as the delicious roasted vegetables, this crumble is incredibly creamy and cheesy, and the whole recipe works really well as a side dish or a main dish depending on your preference.
If you're after a veggie crumble that has a bit more flare, then this vegetable crumble with cheesy pesto could be just what you are looking for.
Not only will you find an absolutely delicious helping of cheesy pesto in this crumble, but it is also jam-packed with beans! The inclusion of beans in this recipe makes it a bit more filling and this makes it perfect to eat as a main course.
This is a great recipe for when you have lots of veg that you need to use up. You can mix and match the veg according to what you have in your fridge!
Another vegan crumble option, this recipe works really well as a vegan alternative to a Sunday roast. Some of the best things you can serve alongside this crumble are roast potatoes and vegetarian gravy!
Some of the main ingredients in this vegan crumble include parsnips, sweet potatoes, and soya yogurt. These ingredients make the whole dish nice and filling, so you won't feel like you need to snack throughout the day.
Hazelnuts make an appearance in most vegetable crumbles and it's no real surprise as to why! They add a very subtle sweetness to the savory crumbles and leave you feeling satisfied after every bite.
This particular recipe is absolutely filled with veggies, some of which include butternut squash, sweet potatoes, parsnips, and celeriac.
On top of being incredibly tasty and filling, this recipe is also completely gluten-free, so if you have stricter dietary needs, you don't have to worry about eating the wrong thing.
Filled with a delicious selection of root vegetables, this veggie crumble is perfect if you have lots of ingredients in your fridge that you are desperate to use up.
As well as the root vegetables, you will also be using a whole can of butterbeans in this recipe which really adds more depth to the whole dish.
This is a great veggie crumble to make for anyone who wants something a bit more healthy, but also wants to eat something that is incredibly tasty. This veggie crumble will make you look forward to those colder winter nights.
This recipe is similar to the previous one, but it includes a delicious helping of creamy cheddar cheese. This is a great veggie crumble for anyone who wants to be a little more indulgent!
The crumble itself is made from oats, sunflower seeds, and even more cheddar! This might not be the most healthy vegetable crumble on this list, but it definitely earns its spot here because it tastes absolutely divine!
This recipe is the very definition of comfort food, and it will make those cold winter nights so much better.
Another creamy vegetable crumble option, this recipe is absolutely filled with vegetables, some of which include courgettes, leeks, broccoli, and cauliflower.
This recipe will also have you making a creamy cheese sauce and the actual crumble topping will have a beautiful crunch that adds so much texture variation to the dish.
Along with the vegetables we have listed, this crumble also uses carrots, sweet potatoes, and parsnips in the filling, so it is an incredibly hearty dish that will leave you feeling satisfied after every single bite!
Though crumbles are usually reserved for the fall and winter, there is absolutely no rule that states you can't enjoy them all year round!
Mix it up a bit and try this summer vegetable crumble. It is filled with summer vegetables such as tomatoes, eggplant, zucchini, and red onions, and the crumble itself is made of gluten-free oats, almonds, and rice flour.
This is an incredibly delicious crumble recipe that you'll find yourself making again and again.
On top of tasting absolutely delicious, this veggie crumble is also gluten-free, dairy-free, and completely vegan, so if you have lots of mouths to feed with lots of different dietary needs, this recipe will be perfect for you to make for them!
The main ingredient in this recipe is broccoli and it works incredibly well with the cheesy, crumbly topping.
Some of the other ingredients you'll find in this crumble are spinach, peas, and zucchini. If you want to swap up the broccoli for something else, cauliflower works just as well!
This crumble is absolutely filled with nutrients thanks to the green veg that is included and while you might think that it would be quite boring in terms of taste, you will find that it's one of the most delicious recipes you've ever had.
This is another great vegetable crumble recipe for you to make when you have an abundance of vegetables in your fridge that you need to use up quickly!
On top of the delicious crumble, this recipe also features a warm and satisfying onion gravy that really compliments the rest of the dish.
Conclusion
Fall and winter will be a lot more enjoyable once you sink your teeth into these veggie crumble recipes. There is something for everyone with these dishes and that's what makes them the best!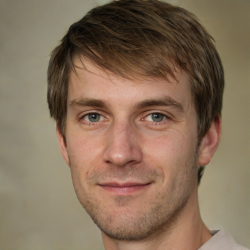 Latest posts by Mark Williams
(see all)