Whoopie pies are the perfect sweet treat. They are a cross between a cookie and a cake, sandwiched together with a creamy filling.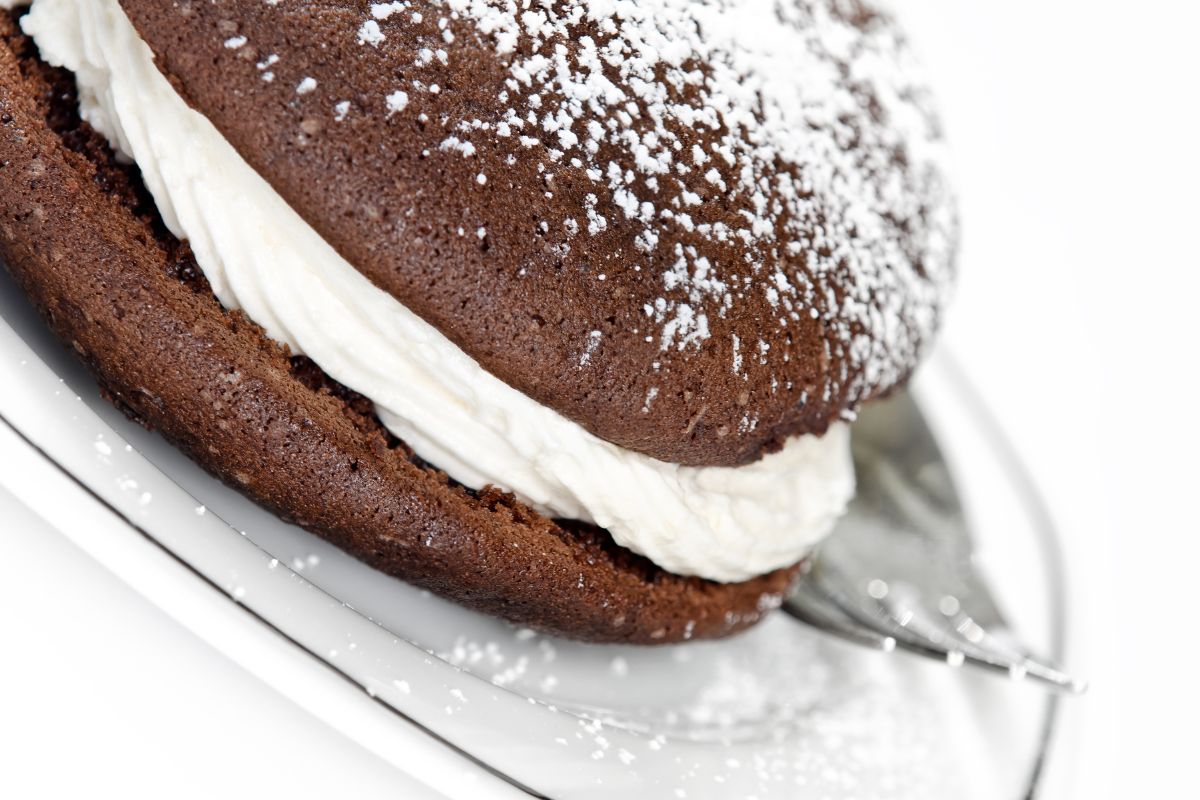 They are very versatile and can be made with lots of different fillings and flavors, so you can enjoy them on any occasion.
If you want to have a go at making whoopie pies but you're not sure where to start then you are in the right place.
We have put together this list of the best whoopie pie recipes for you to try at home. Keep reading for some baking inspiration.
This recipe tells you how to make a classic whoopie pie. This New England dessert has two rounds of cakey chocolate cookie sandwiched together with a swiss meringue buttercream.
It's creamy, fudgey, sweet, and indulgent – the perfect dessert or sweet treat.
The buttercream is flavored with vanilla which contrasts nicely with the rich chocolate of the cake.
The batter includes a little bit of coffee which really helps to bring out the flavor of the chocolate.
This easy dessert only takes 40 minutes to make so is ideal if you have guests coming over and you need a last minute snack.
They will keep in the refrigerator for up to two days in an airtight container.
Next on the list is this recipe for vanilla whoopie pies. Think of the difference between a brownie and a blondie – that is the difference in flavors between a classic whoopie pie and a vanilla whoopie pie.
They are soft, sweet and filled with delicious marshmallow cream.
They are very easy to make and require less ingredients than the classic chocolate whoopie pies.
You can keep these whoopie pies in the refrigerator for a couple of days in one airtight container.
However, if you want them to last for up to 5 days then wrap them up individually in plastic wrap.
These pumpkin whoopie pies are the perfect dessert for Thanksgiving.
You can also enjoy them for breakfast on a cozy fall morning with a coffee.
This recipe makes 18 whoopie pies so there will be plenty to feed a large family or you can eat them over several days.
The canned pumpkin is perfectly smooth in consistency to mix with the other ingredients – you can make your own pumpkin puree if you want to, but make sure you blitz it well in the blender.
The brown sugar gives these whoopie pies a caramelized flavor and cinnamon, gloves and ginger are used to create a flavor of warm spices.
This recipe takes the classic red velvet cake and turns it into delicious, delicate whoopie pies.
They are the perfect finger food to serve alongside an afternoon tea or as part of a party buffet.
The contrast between the red cake and the white frosting is striking and looks amazing when the whoopie pies are piled high on a plate.
You can dust them with icing sugar to really set them off. They are not too dissimilar in flavor to the classic whoopie pies.
Have you ever tried a white mocha? If you loved it then you will love these whoopie pies.
The sweetness of the white chocolate balances perfectly with the strong yet smooth coffee.
The white chocolate is caramelized to give it an even richer flavor.
The cakes are flavored with white chocolate, coffee and vanilla.
The filling has coffee, marshmallow fluff, and is spiced with cinnamon, nutmeg, and allspice to create a lovely, warm flavor.
This is the perfect whoopie pie to enjoy on Christmas morning!
These fruity whoopie pies are elegant and full of flavor.
The passion fruit is tropical and sweet, and is complemented by the creamy white chocolate.
Buttermilk is used in the cake batter to make it really creamy but also nice and light.
The passion fruit juice is used in the filling, and you can add optional yellow food coloring if you want to draw more attention to the flavor.
Dust the whoopie pies with icing sugar to finish them off.
These adorable whoopie pies look really impressive and would be perfect for a party.
The creamy mascarpone and white chocolate filling is accompanied by tart raspberry jam – the perfect combination of contrasting colors and flavors.
They take 60 minutes to make and you get a nice big batch so there will be plenty to go around.
It is optional to decorate each one with a single fresh raspberry, but it really does finish them off nicely.
The vivid pink color of these whoopie pies makes them so enticing.
Freeze dried strawberries are used in the filling and in the cake batter to get a strong strawberry flavor without introducing too much moisture to the mixture.
Vanilla flavoring is also used to bring out the sweetness of the strawberries.
If you are looking for a pretty, delicate dessert that you can eat with your fingers then this is ideal. It is the perfect thing to make for a bridal shower.
These whoopie pies have all of the punchy, aromatic flavor of ginger bread but with the softness and creaminess of whoopie pies.
This makes them the perfect dessert for winter. The cream cheese filling contrasts with the spices of the cake to make a perfectly balanced mouthful.
They have a lovely warm color too, and the smell when you take them out of the oven will make your mouth water.
These charming whoopie pies are decorated to look like little Christmas puddings – perfect for the festive season!
They take only 40 minutes to make and will certainly impress your guests.
They are flavored with chocolate and vanilla, but you can add a little bit of Christmas spice if you want to – a dash of cinnamon would bring out the richness of the chocolate.
If you have a ripe banana to use up but you're bored of always making banana bread, why don't you try these delicious banana whoopie pies?
They are sweetened with vanilla and brown sugar which creates a lovely caramelized flavor.
The creamy filling is simple but wonderfully light and fluffy. You will love the fruity flavor of this whoopie pie and you can enjoy it for dessert or for breakfast.
These whoopie pies take it one step further from bananas and add delicious toffee too!
This banoffee delight tastes just as good as any banoffee pie, but with the soft creaminess of whoopie pies.
They only take 35 minutes to make, including decoration, so they are ideal if you are in a hurry or you don't want to spend too long in the kitchen.
They are dusted with cocoa powder, but you could also use grated chocolate if you wanted to.
Apple cinnamon is a perfect combination of flavors that usually work well together in apple pie.
This recipe takes those flavors and uses them to make a wonderful whoopie pie.
One bite and it will bring all of the nostalgia of homemade apple pie, but in a delicate whoopie pie dessert.
Apple cider and apple sauce are used to bring the apple flavor, and the spiced buttercream ties it all together.
If you love blueberry muffins then you will love these blueberry and lemon whoopie pies.
They are so soft and creamy, and the zesty lemon is the perfect accompaniment to the sweet yet tart blueberries.
They are filled with cream cheese frosting which is rich yet light. These whoopie pies are a perfect summer treat and will go down well at any BBQ or garden party.
Why don't you try making them for your next cookout and see how quickly they disappear!
These whoopie pies are inspired by the classic Florida dessert – Key Lime Pie.
The cake is flavored with graham crackers to represent the crust of the pie, and the filling is packed with zingy limes for a really authentic flavor.
The buttercream is also colored green which makes these whoopie pies look particularly exciting.
You can also use additional decorations if you want to, like candied limes or colored sprinkles.
The secret ingredient is crushed graham crackers which are added to the batter just before baking.
Summary
Whoopie pies are a delicious and easy dessert that you can make in a hurry.
You can make them with lots of different flavor combinations to create some really exciting treats that are sure to impress your guests.
Once you have got to grips with these recipes, why don't you experiment with ingredients to come up with some flavors of your own?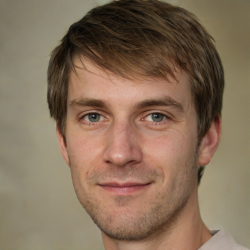 Latest posts by Mark Williams
(see all)