If you have never tried a California Burrito, you are missing out. These burritos are irresistible. The combination of fries, pico de gallo, cheese, crema, guacamole, and carne asada all wrapped up in a tortilla is really a heavenly combination.
Each and every bite will be 100% perfection.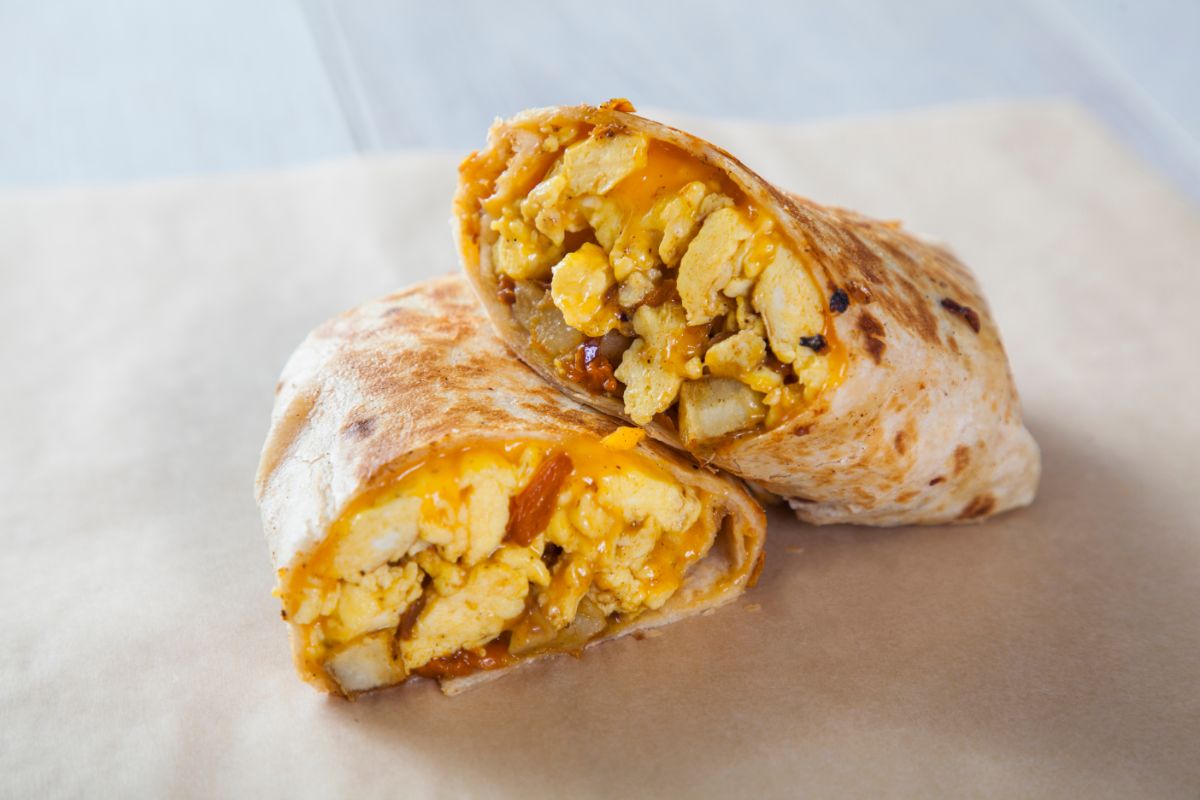 But you do not need to go to California to get these delicious burritos, they are actually quite easy to make at home. You will inevitably need fresh ingredients to get the best results and of course you must season your food properly.
But you can make a California burrito that will shine above and beyond a fast food version. It is not clear who actually came up with this particular burrito recipe, but we can agree that it is a masterpiece.
In this article we are going to go over everything you need to know about making your very own batch of homemade California Burritos with fries. 
Let's get started!
What Ingredients Are You Going To Need?
To start things off you are going to need fresh ingredients to make the best California Burritos with fries. We have listed everything you need for this recipe down below:
Large Flour Tortillas
California Burritos are known for being quite large, sort of like a mission burrito. For this recipe you are going to need some extra large tortillas. You should find some at the grocery store.
That being said, you can use smaller burritos if you prefer, you will just need to purchase smaller tortillas and not over stuff them.
We recommend that you do NOT use corn tortillas as they are not quite strong enough to hold the filling and they tend to be quite small. 
French Fries
To make the best California burritos you should absolutely add french fries to make it authentic. You can make them from scratch using an air fryer or a fryer.
Alternatively if you do not have the time, you can simply purchase a bag of frozen fries and cook them as you see fit. Either way you are going to need some tasty seasoned french fries. The fresher, the better. 
Carne Asada
For those of you that do not know, Carne Asada is a flavorful grilled beef which has been marinated. It is essential that you marinate your meat before you grill it, this is so that you do not overcook this delicious piece of meat.
If you want to avoid your meat being to try, we recommend that you only lightly grill it. This way you retain the flavorful juices that give this meat its flavor. You could use flank steak or skirt steak to this burrito. But you can use any steak that you prefer. 
Pico De Gallo
A good pico de gallo will contain Roma tomatoes, onions, and jalapeños. These ingredients work wonders for adding flavor to your California burrito.
Making a fresh pico de gallo does not take a lot of effort to prep and make. So, if you have time, try and make this delicious ingredient from scratch. 
Cheddar Cheese
If you want the best California cheese burrito you are going to need a delicious cheddar cheese. Alternatively you can use a melty Mexican Cheese. Monterey Jack, Pepper Jack, or even Oaxaca cheese.
The choice is yours, just make sure that your cheese melts fantastically well. 
Sour Cream And Guacamole
You should absolutely be making your guacamole fresh. Using just a few ingredients you should have a delicious moist and creamy guacamole to add to your burrito.
Alternatively you could combine guacamole and sour cream to create a delicious avocado crema. Or you can use sour cream and guacamole separately. 
With a fresh selection of the ingredients we have listed above, you should be well on your way to making this tasty meal. Now all you need is some instructions to get you on your way.
How To Make The Perfect California Burrito
This dish is quite easy to make, but it is essential that you follow our instructions carefully. The prep time for making California burritos is a bit longer than you might think as your steak will need to be marinated.
Bear that in mind and you should be able to make a delicious batch of California Burritos. Let's take a look at how to make this tasty dish for yourself.
Step 1 – Marinate Your Steak
To start things off you are going to need to zest and juice a lime into a bowl with some minced garlic. Throw in some oil, soy sauce, sugar, chili powder, cumin, oregano, and cilantro and whisk this mixture together.
Place your steak into a sealable bag and pour the marinade in. Now you need to refrigerate the meat and allow it to rest for a minimum of four hours. Preferably overnight for best results.
Approximately thirty minutes before you are going to cook your steak, take it out of the fridge and allow it to reach room temperature. A steak will cook best when it is at room temperature.
Especially when you are grilling as it allows the meat to cook evenly and stay both tender and moist. 
Step 2 – Whip Up A Delicious Guacamole
To make the perfect guacamole you need to cut your avocado in half, remove the pit, score the flesh and scoop it into a bowl.
With your avocado in a bowl, we recommend that you add some salt and lime juice into the mix. Using a fork, mash up this mixture until you have a consistency that you are happy with. At this point you can stir in the other guacamole ingredients. 
At this point you should have a delicious batch of guacamole. If you wish you can add about a half cup of sour cream or crema to the guacamole. Stir thoroughly until everything is incorporated properly.
Now all that is left is to cover your guacamole with plastic wrap and refrigerate it until the burritos are ready to be assembled.
Step 3 – Make A Tasty Homemade Pico De Gallo
Before you get chopping, you need to make sure that your tomatoes and onions are clean. Once you have run them under the tap, chop both into small cubes. Next, you need to chop the jalapeños into small pieces.
If you feel the need, you can wear gloves to avoid getting pepper residue on your fingers and accidentally rubbing it into your eyes.
Now all that is left is to add these three ingredients into a bowl, cover the bowl and refrigerate it until you are ready to assemble your burritos. 
Step 4 – Get Your French Fries Ready
Before you can do anything else, you need to preheat your oven to about 425 degrees Fahrenheit. While your oven is warming up, spread out your frozen fries on a single layer sheet pan and place it into the oven.
Allow your French fries to bake in the oven for about fifteen minutes before you flip them and allow them to bake for a further ten minutes. Using a delicious seasoning made up of garlic powder, salt, cayenne pepper, and black pepper.
Toss the fries with the seasoning and then set aside your bowl of seasoned fries.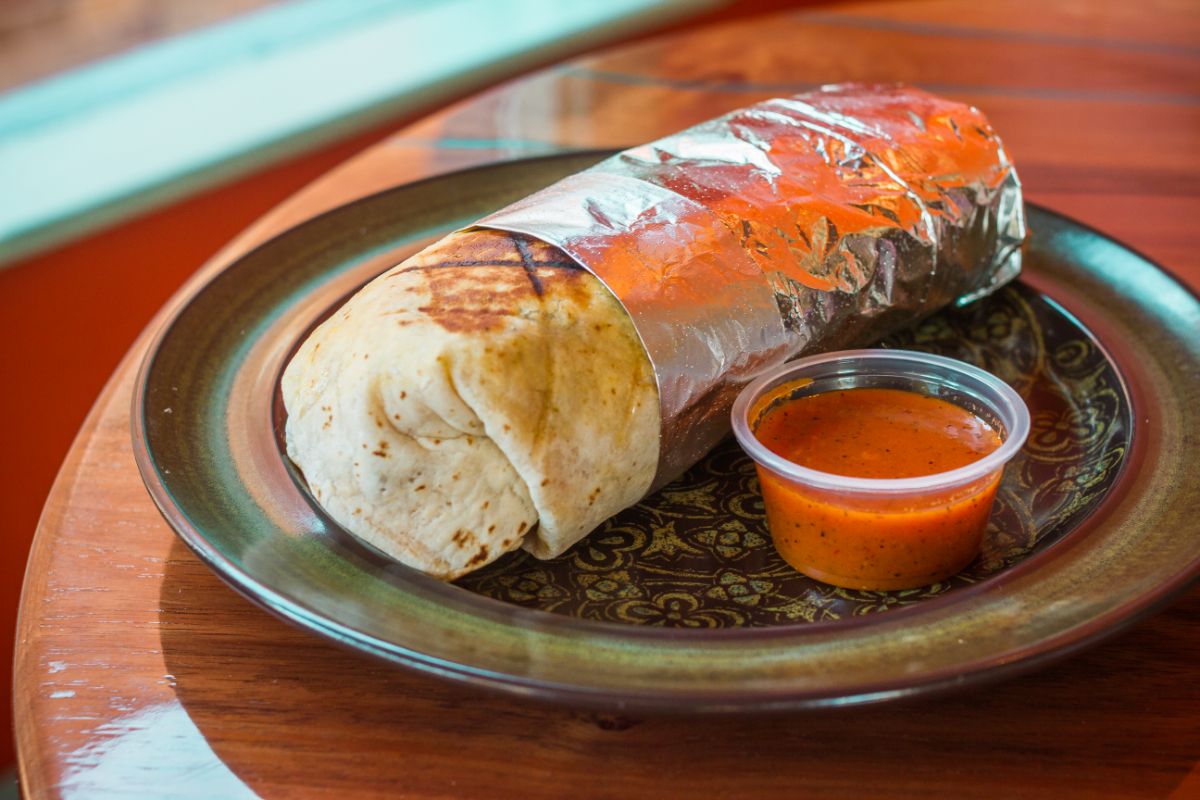 Step 5 – Get Ready To Grill Your Steak
Ensure that your steak has been marinating for between four hours and overnight before you cook it! Additionally you need to have taken your steak out of the refrigerator thirty minutes before you cook it so that it reaches room temperature.
To cook your steak you can either use a grill or a large grill pan on a stove top. Remove the steak from the packet of marinade and season both sides with salt and pepper before you sear the steak for three to four minutes on either side.
Take care to ensure that the steak has an internal temperature of 130 degrees Fahrenheit before you stop cooking. Once your steak is at the right temperature, you need to loosely wrap it in tin foil for about ten minutes so that it can rest.
Finally, slice the steak into strips so that it is ready for assembly. Take care to slice your steak against the grain to get the best results.
Step 6 – Put Your Burrito Together
You should have all of the prep out of the way at this point, which means that you can finally assemble your California burrito. To start things off, you need to heat up a large skillet over a medium heat.
Brush both sides of your tortilla with warm olive oil in the skillet. With your tortilla in the pain, add about ¼ cup of cheese to the tortilla and allow it to melt. Now you can assemble your burritos.
Start by adding your steak on top of the cheese and then placing your French fries, pico de gallo, guacamole and sour cream. In that order. 
Wrapping a burrito may seem daunting, but it is actually much easier than you might think. With your tortilla filled, start the wrapping process by tucking in the two ends of your slightly warm tortilla. You can then roll your burrito up.
With your wrapped burrito now you need to place the burrito in a skillet which is on a medium heat. Your burrito should heat up in the skillet for about two minutes per side.
Now all you need to do is cut your California burritos in half and enjoy your tasty meal!
A Few Pro Tips To Keep In Mind
To ensure that you make the perfect California burrito there are a few tips that you need to keep in mind. Luckily for you, we have found a few tips that will help you make California burritos to be proud of.
Below are the most prevalent tips:
Pre-Make Your Guacamole and Pico de Gallo – After you have put your steak on to marinate we recommend that you whip up your guacamole and pico de gallo. This way you do not have to worry about making these ingredients while sorting out your carne asada and fries.
Go for Buffet-Style Serving – The best way to enjoy burritos, in our opinion, is to serve them in a buffet. This way, everyone can build their own burritos and put in as much or as little of certain ingredients as they like. On top of that, everything will stay warm for each person.
Keep Your California Burritos Warm – If you want to make each of your burritos by yourself, we recommend that you use the oven. To start things off, you need to preheat your oven to about 200 degrees Fahrenheit. Once a burrito has been assembled, place it on a baking sheet into the oven to keep warm.
As long as you are careful with following the steps we have listed here, there is no reason why you should not have the perfect batch of California burritos on hand once you are done.
What Substitutes Can You Use?
What should you do if you do not have certain ingredients on hand? Well there are some substitutions that you may want to consider. We have listed a few ideas below:
You Could Use Chicken – If you do not like beef that much, you could consider using a delicious grilled chicken instead.
You Could Use Tater Tots or Cubed Potatoes – If you do not have any French fries on hand, you may want to consider using tater tots or cubed potatoes instead. You will get the same delicious potato California wrap with a bit of a twist.
Use a Hot Sauce or Mexican Salsa – If you are not a fan of pico de gallo, you may find that using a Mexican style salsa or a hot sauce of your choice will be a better fit for you.
California Haas Avocado – Instead of using guacamole, you may find it will be easier for you to simply use California Haas Avocado instead as it is easier to prepare.
It will be best for you to use the ingredients we have listed. But in a pinch, the substitutions here will make do.
What Variations Are There For This Dish?
If you do not want to make a traditional California burrito, you could consider doing a variation of this dish. We have listed a few options down below for you to consider:
Burrito Bowls – This variation of a California burrito bowl, will have a top layer of tater tots or french fries with a layer of carne asada, sour cream, guacamole and pico de gallo.
Burrito Salad – This variation of a California burrito will have all the same ingredients with a delicious bed of greens along with a tasty chipotle ranch dressing.
Carne Asada Fries – Nothing is better than a delicious bowl of French fries with a layer of carne asada, cheese, and jalapeños. Pop this combo into the oven and wait for the cheese to melt before you enjoy this tasty meal.
Sometimes a little something different is a good idea. Especially if you have been gorging yourself in traditional California burritos.
What Is The Best Way To Store Leftovers?
California burritos are big and with this recipe you will be making a lot of them. To store them you should keep them in the refrigerator for three days at most. When you have a hankering for one of these burritos you will need to reheat them.
The easiest way to do this is to place your burrito in the microwave and heat it up until it is warm enough. We do recommend that you place a damp paper towel on the burrito to keep it from drying out.
Alternatively, if you have a few burritos to warm up, we recommend that you place them in the oven and allow them to warm up that way instead.
Is It A Good Idea To Freeze California Burritos?
Yes! California burritos freeze quite well. The only downside is that the french fries will not stay quite as crispy and tasty. To freeze them make sure to wrap your burrito in foil and then place them in a freezer-safe zip seal bag.
You can safely store your California burrito in the freezer for about three months. 
Is It A Good Idea To Make California Burritos Ahead Of Time?
Burritos taste best when they are fresh. But you can make them ahead of time, so long as you do not mind the French fries losing their crispiness. We have found that the carne asada will also lose its juiciness if you allow it to cool down too much.
This can make the whole burrito lose its shine and appeal. That being said, if you are in a pinch and need to make your burritos ahead of time, you can do so. You will just be sacrificing a little of the flavor.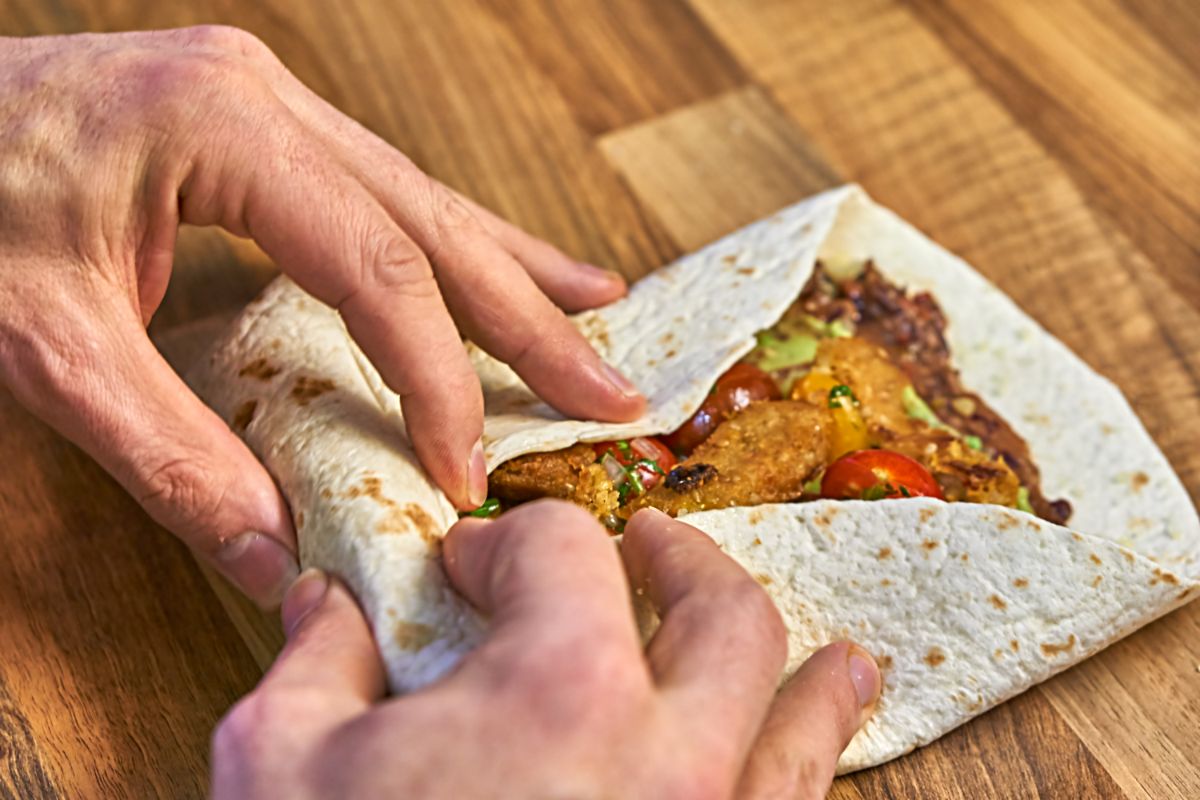 Ideas For Sides To Serve With California Burritos
You can't have a full meal without a good side dish. Which is why we have found you a few great sides to enjoy alongside your California burrito.
Check out our list below:
Quinoa Black Bean Salad – If you need a light summery salad as a side, you should undoubtedly make a side dish like this. It goes wonderfully with California burritos.
Refried Beans – If you want to put the time in, you can make a fresh batch of refried beans as your side. It certainly goes well with California burritos.
If you do not fancy any of these sides, do not hesitate to try something else. There are loads of great side dishes out there, you will certainly find one to enjoy with your California burritos.
Do You Want Another California Burrito Recipe?
If you have found that this recipe is not to your liking, you may find that you are in need of an alternative. Luckily for you, we have your back! We have found a few California Burrito recipes which you may find preferable to use. Check them out below:
Over the Fire – If you need a good recipe which is easy to follow and results in delicious burritos, this is going to be the ideal choice for you. 
Carlsbad Cravings – For perfect California burritos, this recipe will be just what you need. It is easy to follow and results in amazing food. 
With any three of these recipes you should be well on your way to making the most delicious batch of California Burritos.
Frequently Asked Questions
In this section we are going to answer some of your most frequently asked questions so that you can get all of the information you need regarding this delicious dish. 
What's The Difference Between A Burrito And A California Burrito?
First off, let's start with what a California Burrito is. In essence this kind of burrito is a gigantic burrito which has a variety of flavors and tasty components. 

Traditionally this kind of burrito will contain the following: Carne Asada, French Fries, Guacamole, Pico de Gallo, Cheese, and Sour Cream.

There may be different variations of the California Burrito which can include either ingredients like onions, veggies or cilantro. 

A regular burrito is classified as a tortilla wrap which is filled with ground beef, refried beans, shredded lettuce, diced tomatoes, sour cream, and a sauce of your choice. That being said, you can change the ingredients as you see fit and it will still be a burrito. 
Why Do California Burritos Have Fries?
It is unclear why California Burritos have fries in them. But some suspect that it originated from the surfers who frequent this state. It is the voracious appetites of the surfers that inspired the addition of fries on the California Burritos. 
Do You Roll Or Wrap A Burrito?
You use a kind of combination of rolling and wrapping for burritos. You start off by folding each side of the tortilla and then rolling up the filling while tucking in the sides. 
Are Burritos Served Hot Or Cold?
Typically burritos are served hot. Wraps on the other hand are served cold or at room temperature. Both burritos and wraps are quite versatile as there can be a range of ingredients used in either. 
Why Do Burritos Get Soggy?
Sometimes the filling can be too hot when you are adding it to a burrito and this can cause the tortilla to become soggy.

Additionally, pre-cooked videos can have a lot of moisture in them and this can cause the tortilla to become soggy. Essentially, too much moisture in a burrito can cause it to become soggy if you are not careful. 
What Is The Original California Burrito?
A Traditional California burrito will most often contain carne asada meat, french fries, cheese, cilantro, pico de gallo, sour cream, and guacamole.

These are some alternations which can occur depending on the place serving these burritos. But, the ingredients we have mentioned here are what you will see in a traditional burrito. 
Where Does The Burrito Originate?
Burritos are most often to have originated in Mexico. More specifically, it originated in Northern Mexico. It is even considered to be the traditional food of Mexico.
Are Burritos Popular In The UK?
Not as popular as in the US. However, over the last decade or two, there have been more and more Mexican style restaurants and takeaways popping up and becoming popular.

Despite burritos becoming more popular in the UK they are still not nearly as popular as they are in the United States of America. 
Are Burritos Bigger Than Tacos?
On the whole, the main difference between a taco and a burrito is the shell size and material that they are made from. A taco will normally be a lighter meal while a burrito is considered to be a full meal.

On top of that a taco will normally be made using a corn tortilla while flour tortillas are used more often for burritos as it is more structurally integral.
What Does The Seven Layer Burrito Have?
Typically one of these burritos will contain beans, rice, tomatoes, lettuce, cheese, guacamole. And sour cream. It will not typically include meat in the burrito.

But you can if you fancy a delicious meaty eight layer burrito instead of a seven layer burrito.
Final Thoughts
We hope that you have found this article illuminating and educational. Once you have reached this point in the article, you should be well on your way to creating your very own homemade California burrito with fries dish.
It is easy to do and quite delicious, you really will not have any issues with making yourself this dish. It is so easy!
Have you enjoyed this article? Yes? Well then you absolutely need to check out some of our other articles. Head on over to our website and peruse the articles we have on hand. You are sure to find something there that will be uninteresting or even useful.
Thanks for reading!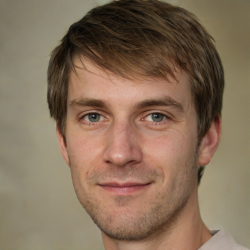 Latest posts by Mark Williams
(see all)