A true French classic, the croissant is a pastry loved the world over. With its flaky, buttery texture and delicate flavor, the croissant is pretty versatile and can be used in a variety of breakfast recipes.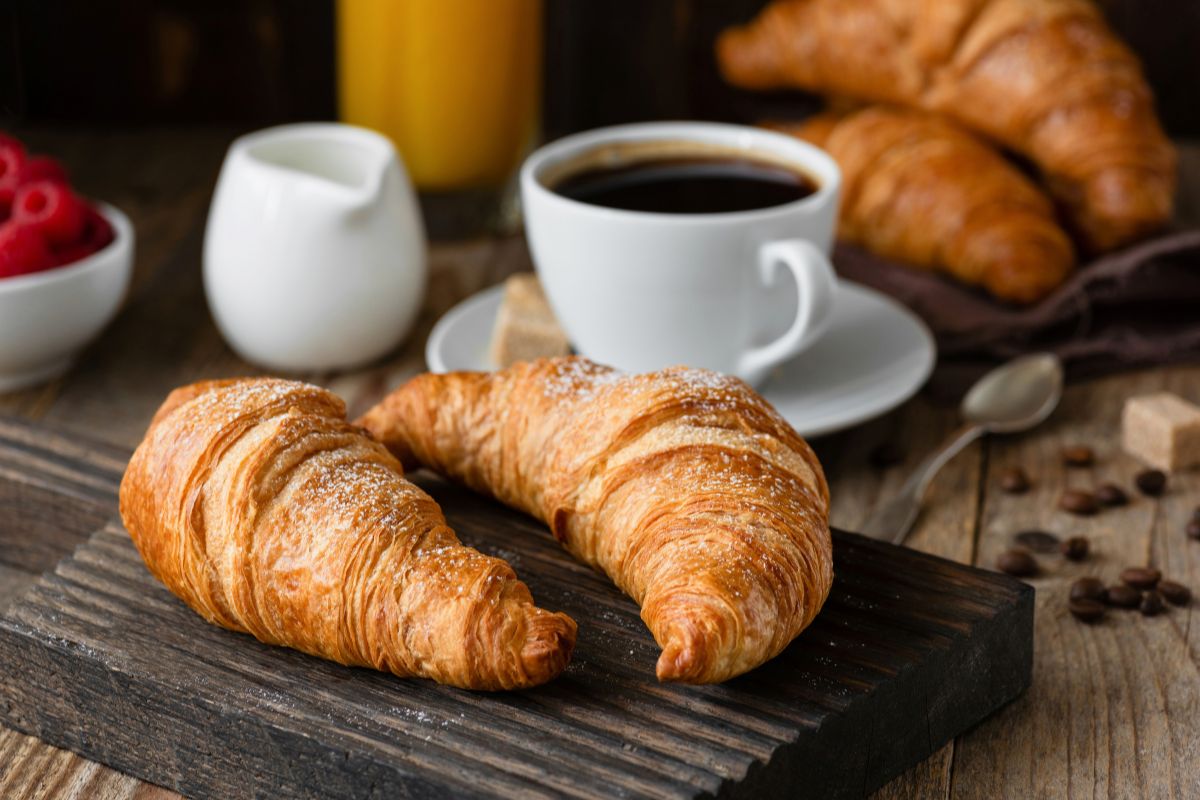 Whether you're looking for a quick and easy breakfast on-the-go or a leisurely brunch with friends, croissants are the perfect addition to any morning meal.
Of course, most of us love the idea of a large, fancy breakfast, but not the thought of actually making it!
After all, most of us don't have the time to slave away in the kitchen on a weekday morning, and the weekend is for relaxing. The good news is that you can still enjoy a tasty, croissant-filled breakfast without all the morning fuss. 
The answer? Pre-baked croissant recipes. Make them ahead of time and you can wake up to the tastiest breakfast you've ever had.
In today's blog post, we'll explore some delicious croissant breakfast recipes that are sure to satisfy your taste buds.
From classic croissant breakfast sandwiches to sweet and savory croissant casseroles, we'll provide you with plenty of ideas and inspiration for your next breakfast or brunch.
With these croissant breakfast recipes, you can elevate your morning meal and start your day off right.
Croissant Recipes You Will Love
We start with this incredible recipe for a delicious and hearty breakfast croissant dish that features eggs, mushrooms, cheese, garlic, salt, and pepper.
To make this recipe, you will need two large croissants that have been sliced through the center but still attached. These will be used as the base for the dish. The beaten eggs are placed atop the mushrooms for a texture and taste to make you salivate.
Season with some salt and pepper and place a slice of cheddar cheese on both croissant pieces. Divide the egg and mushroom mixture evenly and close the croissants.
This dish is a great way to start the day and is sure to satisfy even the heartiest appetites. The combination of the buttery croissants, savory mushrooms and eggs, and gooey cheddar cheese is irresistible.
This recipe for easy smoked salmon eggs Benedict on a toasted croissant is a delicious and flavorful breakfast or brunch option. The croissant adds a buttery and flaky texture to the dish, while the smoked salmon adds a savory and slightly salty taste.
Then, there's the magic of the poached eggs that add a creamy and silky texture that pairs perfectly with the smoked salmon.
The hollandaise sauce, made with butter, egg yolks, and lemon juice, provides a rich and tangy flavor that ties all the ingredients together. When poured over the top of the poached eggs and smoked salmon, it creates a luscious and decadent dish.
This recipe has a perfect balance of flavors and textures that are sure to impress your taste buds.
The combo of the creamy poached eggs, buttery croissant, savory smoked salmon, and tangy hollandaise sauce creates a delicious and satisfying breakfast option. Best of all, it is super easy to make at home!
Loaded with crispy bacon, avocado, white cheddar cheese, and eggs, this warm croissant breakfast sandwich may just be the best breakfast sandwich we have ever had. If you are a big fan of flaky croissants, then this almond croissant and Nutella recipe is the one for you.
The flavors that you experience when biting into this sandwich are mind blowing. The combination of the buttery croissant, the smoky bacon, and the mild cheddar make for a super sultry, savory flavor.
Then, there is its texture. Each bite gets better and better, with the crispy bacon, flaky croissant, and creamy avocado complimenting each other perfectly.
As we promised, this is another recipe that is quick and easy to make, taking only around 10 minutes. So much so, you could probably make it every day of the week, even before a busy day ahead. What a way to start your day!
Our fourth recipe today is a fresh and delicious take on a classic breakfast sandwich. This Caprese croissant breakfast sandwich is made using a buttery croissant that is sliced in half and filled with fresh ingredients.
First, a layer of creamy avocado is spread on the bottom half of the croissant. Then, slices of ripe tomato, fresh mozzarella cheese, and a topping of basil leaves are added.
To finish the sandwich, a drizzle of balsamic glaze is added for a sweet and tangy flavor. The top half of the croissant is placed on top of the ingredients to complete the sandwich. The result is a breakfast sandwich that is bursting with flavor and texture.
The buttery croissant provides a flaky and indulgent base, while the fresh ingredients add a bright and refreshing zing to it. The avocado provides a creamy and rich texture, while the mozzarella cheese adds a gooey and savory element.
The balsamic glaze and basil then tie all the flavors together to create one satisfying and delicious sandwich that will put you in a good mood for the rest of your day.
In Summary
Croissants are perfect for breakfast or brunch. Their flaky texture and versatility regarding toppings and fillings means they can be made and enjoyed in so many ways.
Start off with our favorite recipes above and see which one you like most.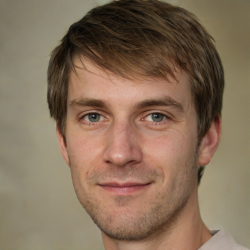 Latest posts by Mark Williams
(see all)