Amaretto is often seen as an unusual flavor for a dessert but actually, it works perfectly well and can help you make super elegant results!
Although slightly bitter, amaretto is an almond-flavored liquor that pairs amazingly well with so many other classic ingredients to help make delicious desserts – including cheesecakes!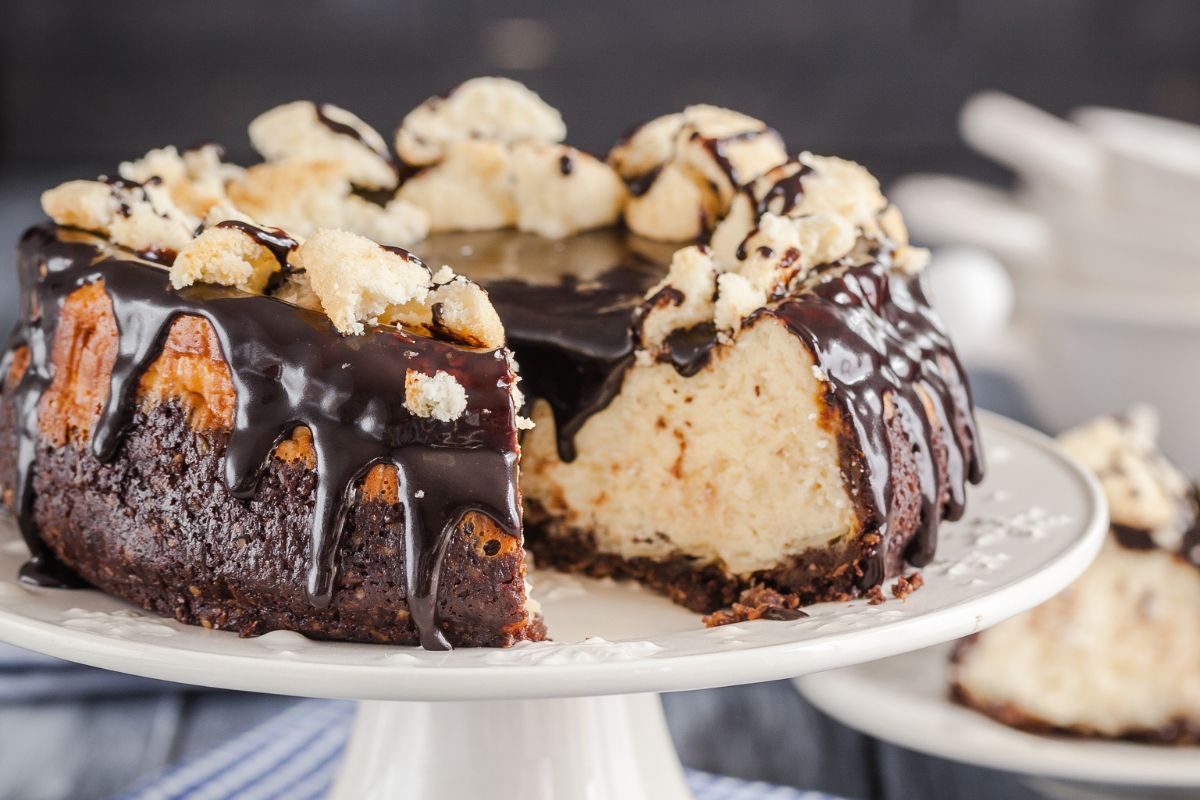 These cheesecakes are perfect for dinner party desserts or for an indulgent evening treat, so it's easy to see why more and more people are trying out this rich and exotic dessert.
So, if you want a great recipe for an amaretto cheesecake, this is the place for you. Check out these amazing amaretto cheesecake recipes we have on offer down below and hopefully, you will find the perfect one for you and your guests!
Let's start off with the basics – a nice, easy classic amaretto cheesecake!
This recipe here will guide you through step by step until you have made an amazing traditional amaretto cheesecake. It covers every basis from the crumbly base to the decorative creamy top. This way, you can make a classic amaretto cheesecake that looks just as good as it tastes.
So, if you want a recipe for a plain ol' amaretto cheesecake to get the job done, then this recipe is definitely one you should check out! If you're looking for something a bit more adventurous, then let's continue!
From the genius mind of chef Gordon Ramsay comes this recipe for a pear and amaretto cheesecake.
Although the combination may seem unusual, there's actually a lot of sense behind it. Amaretto is usually enjoyed during holidays in European countries like Italy, where pears are often associated with Christmas.
This makes amaretto and pears two commonly consumed foodstuffs around Christmas – so, why not bring the two together in a European inspired cheesecake?
The two flavors work brilliantly together and help make an amazing (although unusual) dessert. It's definitely one to try during the holidays and to serve up as a unique dessert after the main meal is over.
Of course, we have to include a classic chocolate amaretto cheesecake on our list. Chocolate and cheesecake just go together! Combined with the deep richness of amaretto, you can make a totally indulgent dessert by bringing these two flavors together.
Out of all the flavors of chocolate you can use, we have to go with white chocolate. White chocolate is lighter and more delicate than dark or milk chocolate, helping to alleviate the richness of this dessert so it's not so sickly.
Of course, if you're really into a dessert that's liberal with the calories, then you can also easily swap out the white chocolate for dark or milk – it's your choice!
Ginger is a super popular spice used in a lot of desserts as it brings a delicious warmth to the treats it is used in. As a result, you will find a lot of cookies and cakes that use ginger to help enrichen the flavors and literally 'spice' up the results – and this includes cheesecakes.
This recipe brings together the warm kick of ginger with the bitter richness of amaretto, helping to make a super sweet dessert that is definitely not for kids.
There's also a holiday-like indulgence to this dessert that makes it a great choice to serve during Christmas, so check it out this holiday season!
Amaretto is made from apricots but it has this woody, nutty taste to it. As a result, it's also reminiscent of desserts that use almonds in their recipe and this makes it a great way to carry over almond flavors from other desserts into your cheesecake.
This is best shown in this recipe for a cherry and amaretto cheesecake. It tastes almost exactly like a cherry bakewell tart due to its strong flavors of cherry and almond, thanks to the amaretto. This makes it a great summer dessert that is rich and delicious!
Another great fruity flavor to combine with amaretto is orange.
Orange is often seen as an indulgent flavor to pair alongside chocolate but it also works great with plenty of amaretto too.
This recipe right here brings the two flavors together perfectly by adding orange juice to the cream cheese filling, blending it with the amaretto to make a strong, sweet combination.
So, this recipe is definitely one to try out if you are looking for an unusual dessert to serve up to impress your guests!
Just like with cherries, raspberries are also seen as amazing fruit to use in cheesecakes to help make a rich, elegant dessert. Raspberries are known for their sharp, tart sweetness that on their own make for a complexing flavor.
This is ramped up to an 11 in this recipe once you add in the amaretto cream cheese filling and nutty hazelnut crust.
So, for a rich and fruity amaretto cheesecake that is perfect for summer treats and winter desserts, check out this recipe right here!
Love them or hate them, sultanas are the perfect alternative to fruity desserts. They still carry the same sweetness that other fruits do but they are far more intense and tangy, making them perfect for bringing both sweetness and savory to a range of dishes.
They also pair perfectly with amaretto as it too has notes of sweetness alongside a distinct bitterness. This with some vanilla, cream cheese, and light amaretti biscuits, all cumulates into a delicious dessert that toes the line between savory and sweetness in a super unique way.
Amaretto is actually made from apricots even though it features a distinctive woody taste that tastes a lot like almonds. This means, however, that amaretto actually pairs amazingly well with apricots to make a deliciously refreshing and bright cheesecake!
This recipe is perfect to try out during the summer as it is full of vibrant flavors that is sure to cool you down after a long hot day. It also adds notes of orange and vanilla to help sweeten the cheesecake further and add more tropical tastes to really nail in the theme of summer.
So, if you're looking for a summery amaretto cheesecake recipe, look no further!
The flavors of amaretto are perfectly captured in this recipe which uses amaretti cookies for the crumbly, buttery base, and amaretto liquor in the sour creamy cheesecake filling with mascarpone cheese.
This makes a super strong Italian-themed cheesecake that is oozing with almond flavors while maintaining a smooth texture that is iconically linked with cheesecakes. The flavors of amaretto are easily found in every bite of this cheesecake, from the base to the cookie crumble topping.
If you just love the almond notes found in amaretto, then this recipe is definitely one for you to try out. From the top layer to the base, this cheesecake is oozing almonds and amaretto and even has plenty of texture thanks to the almond flakes used as decoration.
So, if you want an amaretto cheesecake that is flaky and a little crunchy, this is the cheesecake recipe for you!
I know what you're thinking – pumpkin and amaretto?
Although this combination may be a bit unusual, it actually comes together really well!
It's the perfect way to use up your leftover pumpkins from thanksgiving, helping you to make a totally unique dessert to serve up either at the big meal itself or a few days afterward to get through all the leftovers.
If you're not up to making a whole cheesecake, then why not try making some mini amaretto cheesecake bites instead?
These work great at parties and help evenly divide up the cheesecake into easy to eat portions. A lot of people actually prefer this over having to cut up a whole cheesecake yourself, so try making some amaretto cheesecake bites by following this recipe!
Oreos are one of the most popular types of cookies here in the US and they are the perfect ingredient to make a super rich and sweet cheesecake. This recipe here combines Oreos with a classic amaretto cheesecake to make a completely new and fun dessert option.
So, why not give it a try yourself?
Our final recipe is one that is designed to make cheesecake more accessible for all. It's a gluten-free version of the traditional amaretto cheesecake so those who are gluten intolerant or following a grain-free diet and still try out an amazing amaretto cheesecake.
It still has all the classic ingredients and flavor, just minus the crumbly base that acts as a bottom layer for most cheesecakes.
Despite this, the rest of the cheesecake is present and tastes amazing – perfect for those who have been avoiding the amaretto cheesecake due to their dietary restrictions!
Final Thoughts
Those were our 15 favorite amaretto cheesecake recipes for you to try! Check them out and why not pick out a few to try in your very own kitchen? Good luck and happy baking!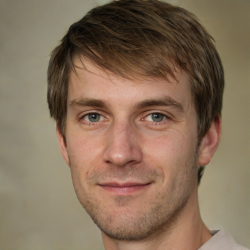 Latest posts by Mark Williams
(see all)